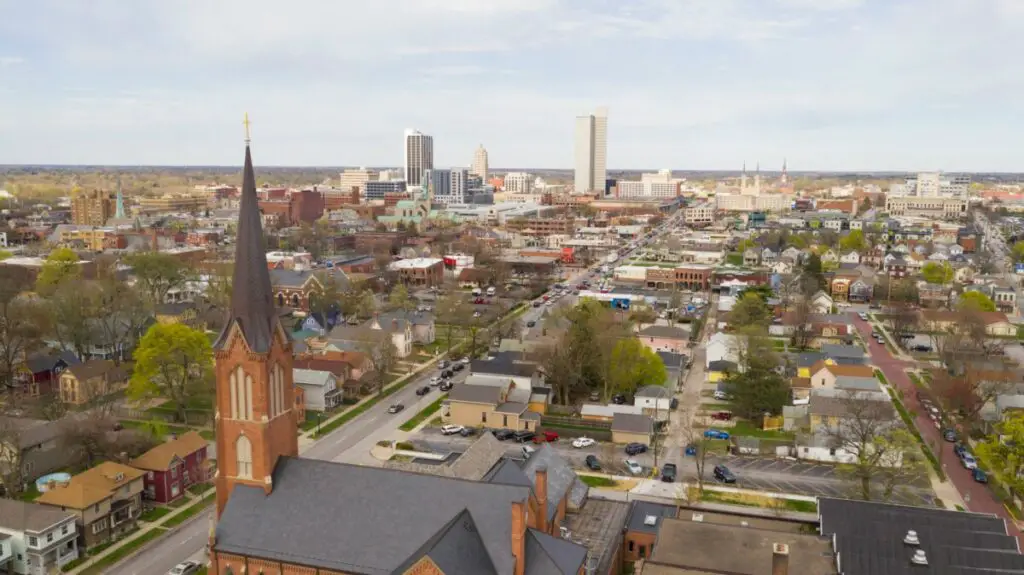 Fort Wayne is the second largest city in the state of Indiana. Its bustling metropolitan area houses some of the most impressive manufacturing businesses in the country in addition to many cultural attractions and museums. To get a better idea of what Fort Wayne is like, let's talk about nine famous celebrities who call Fort Wayne, Indiana home.
1. Jenna Fischer
Many people recognize Jenna Fischer as Pam Beesly, the character she portrayed on the fan-favorite NBC television series, The Office. Before becoming an Emmy-nominated actress, Fischer was born in Fort Wayne and raised by her mother Anne. Her mother instilled in her a love of acting from an early age and even taught her in her first acting class when Fischer was just six years old.
Although she enjoyed acting, Fischer never thought of pursuing it seriously and was on track to graduate from Truman State University in pre-law before eventually changing her major to theatre. Ironically enough, before landing the role as the receptionist Pam, Jenna Fischer worked as a receptionist herself and had a similar working style as her character. They both knew how to get work done, but enjoy themselves at the same time. Fischer enjoyed working on the set of The Office but never really had desires of becoming a huge star. She was content with playing her part and contributing to the cast.
In an earlier season of The Office, Fischer even said:
"Honestly it would be great to get to play Pam for a long, long time…I don't have real big aspirations to be a movie star. I would love to be on a long-running hit TV show. You end up playing a defining role."

– Jenna FIscher
Fischer was able to do just as she had expressed in this quote. The show ended up running for nine seasons and developed a cult following. Jenna Fischer has left an impact as Pam Beesly, even to the point where she was not chosen for a part in a film because the audience couldn't imagine "Pam" being married to her co-star Matt Leblanc. Currently, Fischer is still active in the entertainment industry and is the author of two books in addition to being a wife and mother of two.
2. Miles Plumlee
Professional basketball player Miles Plumlee is also a Fort Wayne native. Plumlee was a three-star recruit straight of high school and went on to play basketball at Duke University. Although he didn't start his freshman year there, he was the starting center for the next three years he played as a Duke Blue Devil. After he graduated from Duke, Plumlee was drafted into the NBA by his hometown team- the Indiana Pacers. During his professional basketball career, he's also played for the Phoenix Suns and the Milwaukee Bucks.
In 2019 Plumlee suffered an injury to his knee which kept him from playing as he needed a procedure and physical therapy. However, during the following season in 2020 Plumlee came back with a bang. He joined the NBL as a Wildcat. Plumlee performed well in the 2020 season and was even named an NBL champion.
3. Eric Wedge
Eric Wedge is another famous celebrity who calls Fort Wayne, Indiana home. The baseball star began his career playing for the Wichita State University Shockers. He played for the team for three years and was part of two college World Series teams before being drafted into the MLB. The first team Wedge played for in the major leagues was the Boston Red Sox. He played with them until 1994 when he transferred to the Colorado Rockies. After retiring from playing baseball professionally, Wedge still wanted to remain close to the sport and decided to have a go at coaching and managing.
In 1988 Eric Wedge began coaching for the Cleveland Indians in their minor-league system. The next year he was named manager of the year, which would be the first of many awards he would receive over the course of his career. In 2002 he was named the Sporting News Minor-League Manager of the Year and became the youngest full-time manager in MLB history as he was employed as the Cleveland Indians MLB manager. Wedge left the Cleveland Indians in 2009 to become the manager of the Seattle Mariners. As a Mariner, he lead the team to win over 200 games.
Wedge also had a stint as a studio analyst for ESPN's show Baseball Tonight. Currently, Wedge is the head coach of the baseball team at Wichita State University. He has left behind an impressive legacy and has been inducted into 14 different Hall of Fames across the country.
4. Ed Viesturs
Ed Viesturs is one of the most renowned high-altitude mountaineers from the United States. He was born in Fort Wayne, Indiana and although he grew up in the flat state, Viesturs developed a love for the mountains. Viesturs is most well-known for his project called Endeavor 8000. This project spanned over the course of 18 years in which he had the goal of reaching the summit of all 14 of the world's 8000-meter peaks without using supplemental oxygen such as a tank or mask. He started Endeavor 8000 in 1997 and completed it in 2005. The year Viesturs completed the project he was named Adventurer of the Year by National Geographic.
Viesturs has summitted the highest peak in the world, Mount Everest, seven times and has been lucky enough to make a career out of his love of mountaineering. Viesturs also released an autobiography in 2005 called "No Shortcuts to the Top". This is the first of three books he published which all focus not only on his career as a mountaineer but also on his philosophy of risk management and dedication.
Ed Viesturs is also a philanthropist and public speaker. He is an advocate for the organization called the Big City Mountaineers which helps support at-risk youth. Viesturs also speaks frequently for corporations and even had sessions with the Seattle Seahawks NFL team. Although he has strayed from his roots in Fort Wayne, Ed Viesturs is proud of his hometown. He currently lives in Idaho and is a guide for excursions in the state in addition to Mount Rainier which he has ascended over 200 times.
5. Trai Essex
Fort Wayne native Trai Essex went on to be a professional football player. He grew up playing football and basketball and went on to attend Northwestern University where he played football as a tight end and offensive tackle. In 2005 Essex was drafted into the NFL by the Pittsburgh Steelers. In his first season as a professional football player, he became a Super Bowl champion. The team went on to win the Super Bowl again in 2008, winning Essex another ring. He played on the team until 2012 when he was released and decided to retire from the sport.
6. Drake Batherson
Drake Batherson is a professional ice hockey player from Fort Wayne, Indiana. He currently plays for a Canadian team, the Ottawa Senators in the position of right-wing. Hockey runs in his blood as Batherson's father and sister have both played hockey professionally as well. His father even played as a Senator for a while in his career as well. Batherson played in the Junior leagues until 2017 and was ranked among the best skaters in North America.
He began playing professionally in 2018 with an affiliate team of the Ottawa Senators, the Belleville Senators. Batherson was very successful in the AHL and even set a franchise record as a rookie for scoring the most goals in his first season and was even named the 2019 AHL All-Star Game MVP.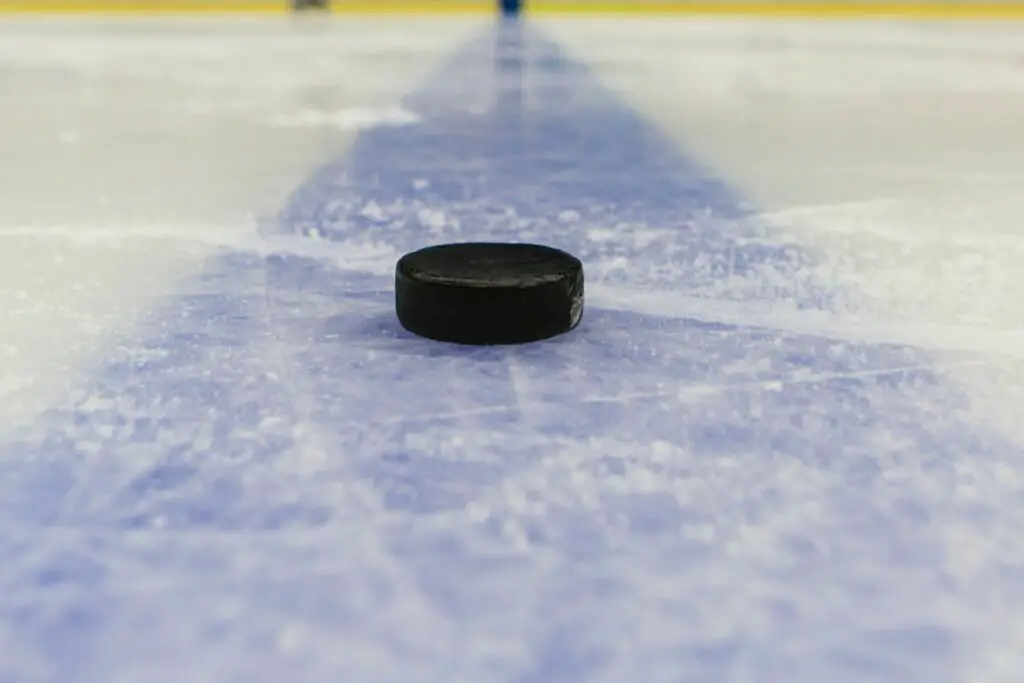 7. Addison Agen
Addison Agen is a singer-songwriter based out of Fort Wayne, Indiana. The artist, although she is just 21 years old has had a good deal of success in her career so far. She is known for being a runner-up in the hit television singing competition The Voice in the 13th season in 2017. Agen has performed with stars such as Bob Seger & The Silver Bullet Band and The Bacon Brothers. She recently released her first full-length album titled "When The Morning Comes". Currently, she has over 27,000 monthly listeners on Spotify.
8. Lloy Ball
Fort Wayne, Indiana even produced an Olympic volleyball player by the name of Lloy Ball. He grew up playing volleyball and went on to play for Indiana University-Purdue University Fort Wayne. Ball was a pioneer in the sport by being the youngest player to compete with the United States national team. He competed in the Olympics in 1996, 200, 2004, and 2008. Ball was a part of the team that won the gold medal at the 2008 Olympics in Beijing, China. After his win, Ball retired from the team, satisfied that his son had seen him as a winning Olympian.
9. Charlie Savage
Charlie Savage is another famous Fort Wayne native. Savage is a journalist and correspondent for The New York Times. His articles often cover politics and he has reported on topics such as national security and individual rights including policymaking during the Obama administration and the Bush-Cheney administration. Savage is the recipient of a Pulitzer Prize and the Constitution Project Award for Constitutional Commentary.