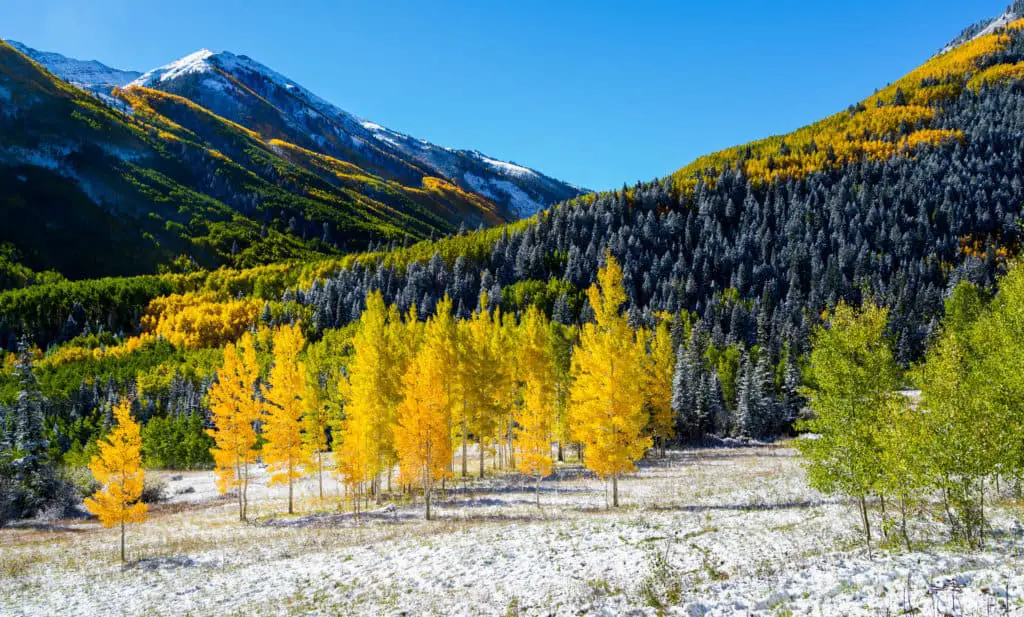 Colorado, home to the beautiful Rocky Mountains, is where many celebrities come to visit and live because of the calm atmosphere and snow on the slopes.
With the background of the mountains and the ideals of health and fitness, this town can attract those who are looking for a bit of a slower pace. Fort Collins is known to get its fair share of famous faces among the crowds. Do you happen to see your favorite celebrity on our list?
Arnold Schwarzenegger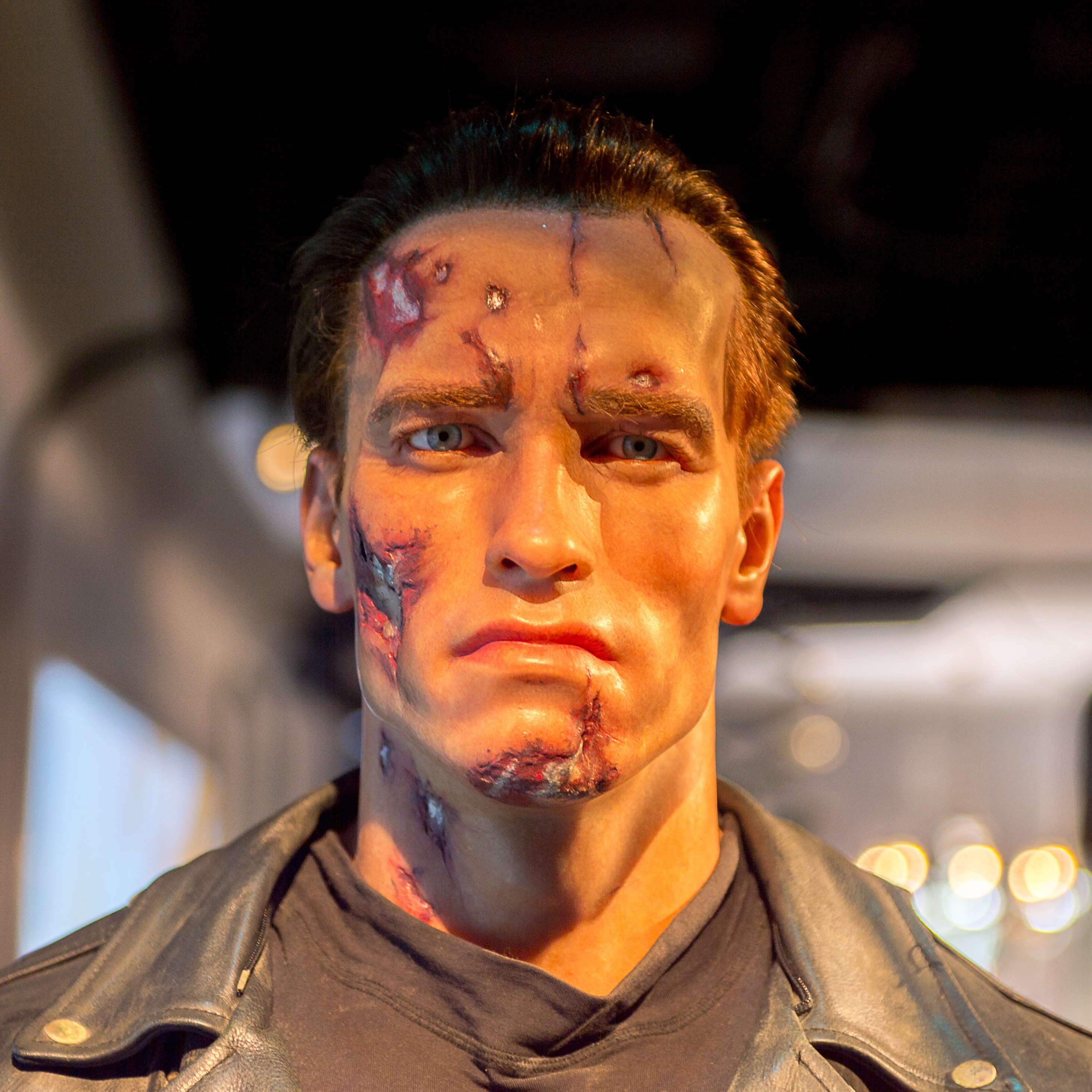 You may know him for his famous line, "I'll be back," but this particular star might be closer to your own home than you think! This one might be a bit hard to believe, but believe it or not, Arnold's long-time girlfriend is actually from Loveland, having graduated from high school in 1993. I can imagine that he spends many holidays in Northern Colorado, enjoying the slopes and the colder weather provided by the mountains.
There isn't any word that Arnold has a home in either Fort Collins, Denver, or even Aspen, but that doesn't mean there isn't a possibility. Arnold's girlfriend's family's home in Loveland might just be enough for them at the moment.
Tom Sutherland
Tom Sutherland comes with an interesting back story before coming to reside in Fort Collins. Having been born in Scotland, he later became the Dean of Agriculture at the American University of Beirut, where he was captured, along with over fifty other people, but Islamic militants. He was held captive for over six years for charges that aren't really known until he was released.
During his time in captivity, he was spending his time teaching French to his cellmates, until being thrown into a solitary cell until his freedom. Once released, he returned to Fort Collins.
He decided not to let the grief and pain of his confinement consume him, so he and his wife decided to build a foundation. The Sutherland Family Foundation provides money to nonprofits, such as the performing arts community; they came into a lot of money after the ordeal in Beirut, and so they decided it was better to provide others with money to either pursue their dreams or achieve a healthier lifestyle.
One particular non-profit that Sutherland enjoyed volunteering in was the Colorado Boys Ranch, which is a treatment program for kids from abused homes.
Though Tom Sutherland recently passed away, it would seem his wife still lives in their home and continues to do charitable work in Northern Colorado. He certainly left his mark not just in Hollywood, but also to those who received charitable donations and/or assistance from Tom himself.
Temple Grandin
When I was in high school, I learned about Temple Grandin, who astounded me with her ability to make something so revolutionary in the cattle, really the farming, industry. During the early and middle decades of the 1900s, mental illnesses and diseases were still wildly unknown and not tolerated by many.
Temple Grandin was born with autism, but no one around really knew until quite a few years after she was born. She didn't speak until she was about three and a half years old, and struggled to learn how to take turns when speaking or playing with toys.
Throughout her years in high school, she was made fun of because of her inability to pick up on social cues and learn at a "normal" rate. However, she found friends and interests when she was around horses, electronics, and science. She had a photographic memory, and she learned quickly when it came to subjects she was passionate about.
Her science teacher in high school became her mentor and encouraged her to follow her passions in science. Today, all of the cattle facilities and designs are all because of Temple Grandin.
Temple Grandin noticed that cattle were more anxious and hard to handle when being counted and given their immunizations. So she decided to invent something known as the "hug machine." It's basically what a weighted blanket is for a human, and helps to calm the cows down when they're getting their injections.
It has helped to revolutionize the cattle industry, as well as making Temple Grandin a remarkable woman with her incredible mind. She currently teaches at Colorado State University in the animal science department, as well and does guest speaking at high schools and other universities regarding pursuing one's goals, thinking outside the box, as well as mental health and autism.
John Heder
This name may not sound familiar at first, but if you will recall, "Tina, you fat lard. Come get your dinner." Does this yet ring a bell? If not, I will give you one more hint. "Vote for Pedro." Yes, John Heder is famously known for his role as Napoleon Dynamite.
A Fort Collins, Colorado native, he quickly rose to stardom and has played many more roles in movies such as "Just Like Heaven" and "Blades of Glory." He has a few more guest appearances in other tv shows, but nothing as spectacular as Napoleon Dynamite.
Ryan Sutter
Everyone's favorite and most popularized tv-show with competitive men and women vying for one another's attention, "The Bachelorette" starred Ryan Sutter during its first-ever season in 2003. As many of you know, there's one woman who is surrounded by lots of men, in which there were twenty-five during the first season.
Ryan Sutter captivated Trista Rehn, and by the end of the season, they were in the throes of love. In December of 2003, they were married lavishly in California.
As one of the very few successful couples from Bachelor Nation, they just recently celebrated their seventeenth anniversary. They currently still live in Colorado with their two little ones, Blakesley and Maxwell. Ryan is still a firefighter, and you can see him doing his job daily, saving lives and such.
It's not often you see a successful couple from these types of reality shows, but they are still happily together and living out their joy beneath the beauty of the Rocky Mountains.
Oprah Winfrey
In the beautiful Rockies, lies a smaller town nestled among the mountains, better known as Telluride. Within those same mountains lies a multi-million dollar mansion owned by the remarkable and well-known Oprah Winfrey herself. Telluride doesn't have all of the hustle and bustle of Fort Collins, it used to be an old mining town, and has a population of nearly 2,000 people.
It is no wonder Oprah would want to build a home here, the backdrop of the mountains is absolutely stunning, and the peace that comes with the slow snowfall and whisper of the wind can allure anyone into wanting to stay forever.
Kevin Costner
Colorado is home to many actors and actresses who got their start from their small town of Fort Collins. Aspen is a little further into the mountains, and is quite the resort destination for many celebrities and common folk alike, but is still a remarkable place for an estate such as Costner's.
Many refer to his home as more of a compound, with three expansive homes on 160 acres of land. With Kevin Costner's many children and even more grandchildren, it's no wonder he would need all of that land to accommodate his expanding family.
Amy Adams
Amy Adams has certainly become a well-known household name because of her remarkable roles in movies such as "Enchanted," "Night at the Museum," "Leap Year," and so many, many more. Adams has played remarkable roles that certainly left a mark on many of our childhood memories, as well as our future love interests.
Adams was originally born in Italy, where her father was stationed during his time in the Military, but her family moved back to Castle Rock, Colorado when she was eight years old. Unfortunately, her parents quickly divorced once coming back to the states, which greatly affected her upbringing, and she quickly moved out of her family's home and into a friend's home until graduating from high school a few years later.
Though she got her simple start from working as a greeter at GAP, she quickly rose to fame and stardom. Though there were strains on her family during her tumultuous teenage years, everything seems to have mended and her parents fully support her as she rises through stardom and continues to amaze us all.
John Elway
How could we ever forget our very own John Elway? Being one of the most successful quarterbacks in history, Elway had a bumpy start when first being drafted into the NFL. Having been selected into the number one position out of six for Colt's top picks, Elway refused to play for them because of their lack of success at the time.
This did, of course, cause some drama, but that didn't prevent Elway from having a successful career. Thank goodness he didn't play for the Colts, as he came to be incredibly successful and led the Denver Broncos to many victories. Elway still lives beneath the Rockies today and is still a beloved icon to this day. Go Broncos!
Related Topics:
If you like the article above, here are some other similar articles you should check out!
Is Fort Collins a Liberal City?

13 Best Family Neighborhoods in Fort Collins, CO

17 Reasons Not to Move to Fort Collins, Colorado (Voted by the Locals)