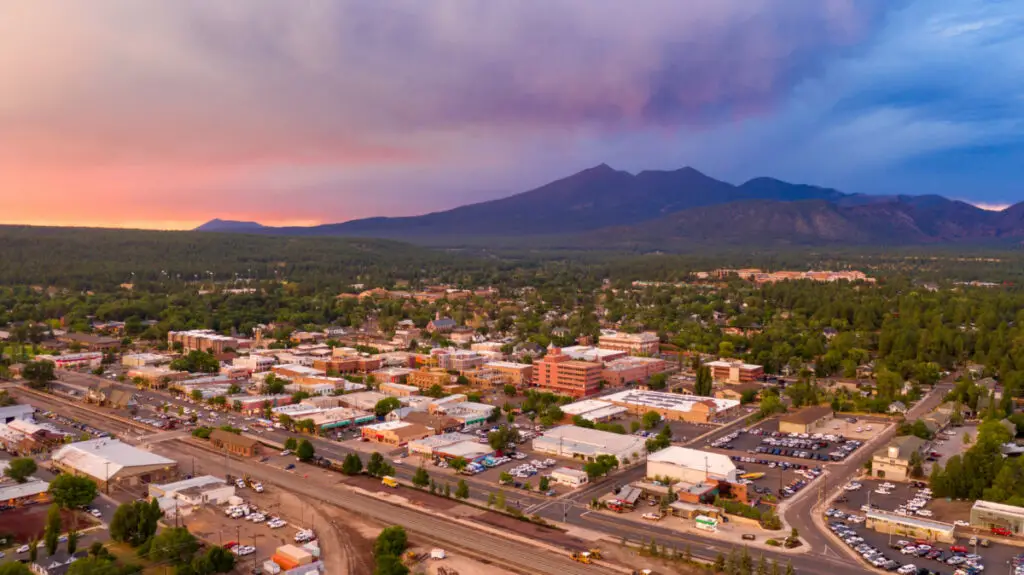 Flagstaff, Arizona is known for the many natural beauties that can be found in the city. However, it is or has also been home to many famous people.
Listed below are 9 famous people that are from or have lived in Flagstaff, Arizona, so continue reading to find out who these celebrities are.
1. Ted Danson
Raised in Flagstaff, Arizona, Ted Danson

is an American actor who plays the role of Sam Malone in the television series Cheers. During the casting of the series, he was nominated 9 times for the Emmy Award known as Outstanding Lead Actor for his role in this 1989 comedy series. Ted was an actor in a wide range and number of films and TV shows, including The Good Place, Three Men and a Baby, Becker, Mr. Mayor, Curb Your Enthusiasm, CSI, Made in America, Saving Private Ryan, Bored to Death, and many more.
Ted Danson was born in San Diego, California, to Jessica Harriett and Edward Danson. Ted's father was an archeologist and museum director with German ancestry. He was raised in Flagstaff and attended Stanford University.
After attending Stanford, Ted transferred to Carnegie Mellon University in Pittsburgh, Pennsylvania. After he graduated from college, he was an understudy in Tom Stoppard's Off-Broadway production The Real Inspector Hound.
After performing in this production, he studied with Da Fauci at the Actor's Institute. Ted taught classes and succeeded in his career at the Actor's Institute. He worked with the American Oceans Campaign, which educates people in America on oil spills, toxic wastes, and pollution in the ocean.
2. Andy Devine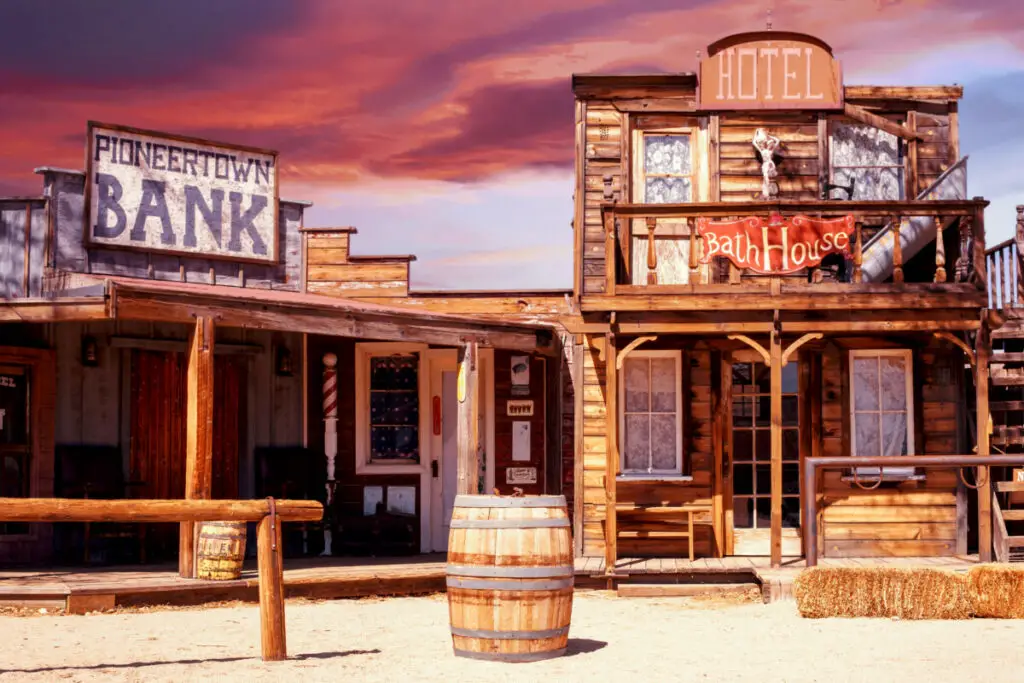 Andy Devine lived in Arizona for most of his life and was born in Flagstaff. He's most known for acting in western films. He went to college at St. Mary and St. Benedict's college and played football for Santa Clara University. His football experience at Santa Clara University introduced him to the experience of acting for the film The Spirit of Notre Dame. This movie features two friends who play football.
He started his career in Hollywood, where he first worked as a lifeguard over on Venice beach. Devine started performing in stand-up comedy when he noticed early on that this was something he would want to continue doing.
His first stand-up comedy was in the Vegas act Three Fat Guys. There, he and his group would go off together on rants, jokes, and banter to strike the audience's amusement. Sadly, this wasn't the case because the jokes were not funny enough to make them successful, therefore, Devine left the group and decided to start his solo acting career.
Following this time in his life, Andy Devine became an iconic veteran Hollywood actor known for playing a comic sidekick in cowboy movies, appearing in over 400 films and on several TV and radio shows. Devine appeared in a variety of western films, including; Roy Rodgers's Sidekick, Romeo and Juliet, A Star is Born, Stagecoach, Island in the Sky, The Man Who Shot Liberty Valance, and many more. This was the turning point in his career that helped Devine make a name for himself.
Devine was a contract player with Universal Pictures in 1939. He was paired up with Richard Arlen, who was an American actor in film and television. The series at Universal included fast-paced B pictures, along with action and comedy.
Devine died at the age of 71 due to complications with Leukemia in Irvine, California. He is in the Mohave Museum of History and Arts located in Kingman, Arizona, and has a star on the Hollywood Walk of Fame

in Hollywood, California. His legacy is forever remembered by everyone who knew him or watched him on screen.
3. Bubba Ganter
Bubba Ganter

is a famous actor and native of Flagstaff. He was born in 1969. Bubba played football while in high school. Because he was so good at football, he went on to receive a full-ride scholarship in college. This was a great transition until he had to quit because of all the injuries he received during his football career. Because of the number of injuries he had, he decided to go into the entertainment industry next.
Earl Gabbidon

, who is an actor in a number of movies, called Bubba to act as a security guard for Dolly Parton while she performed in Arizona. Bubba also performed and toured with Milli Vanilli on their West coast tour.
His combined experience as a bodyguard and performer made Bubba well-known in the entertainment industry. He later joined the pop group New Kids on the Block on tour and worked as the group member Jordan Knight's bodyguard for all of his performances. He worked with Jordan Knight until 2005 when he became a tour manager.
Bubba reached the turning point of his career when Steve Biscuit, who was Bubba's close friend, asked him if he was interested in playing a bodyguard in A Texas Payback, which gave him his start in acting. He was featured in the NBC film Unsolved Mysteries, in which he played a knight.
He also performed in a stage production of Little Shop of Horrors, for which he did voice work as Audrey II the plant. Bubba had his first lead role in the film Sideline Confessions as a retired football player. After all of this, he decided to take a break from these films and decided to move back to Arizona to do some more entertainment.
4. Bruce Babbitt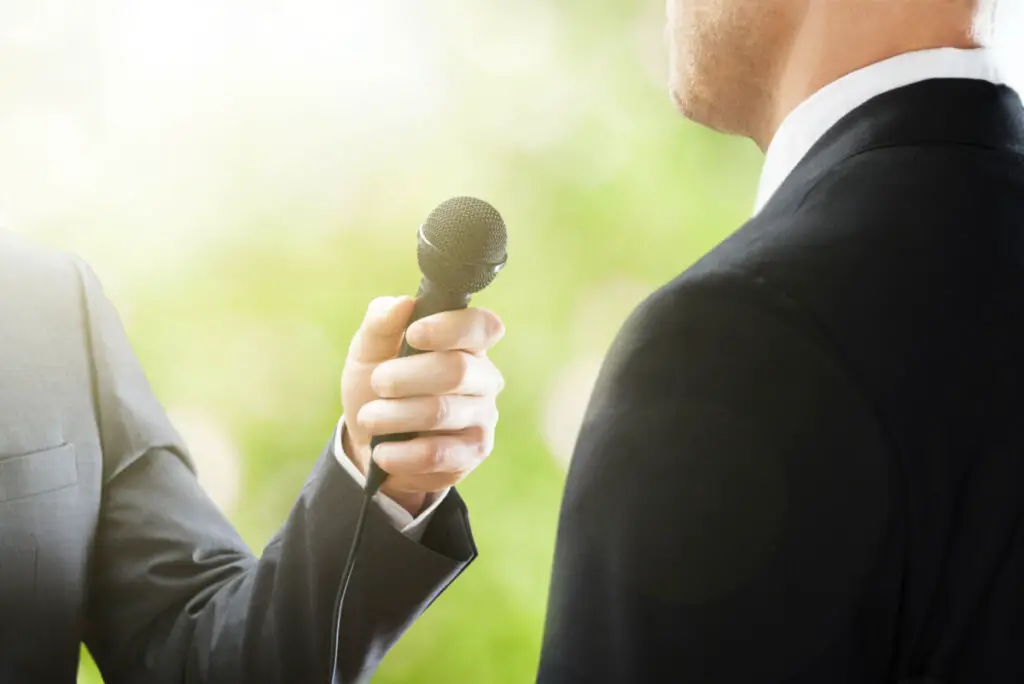 Bruce Babbitt is an attorney and politician from Arizona who was born in Flagstaff. He was able to win the election as an attorney general after he graduated from law school. He became the governor of Arizona after Governor Wesley Bolin passed away.
Bruce Babbitt was born into a Roman-Catholic family in Flagstaff, Arizona. His family owned a department store in Flagstaff during Bruce's childhood. He later attended college at Notre Dame University, Newcastle University, and Harvard Law School.
Bruce started his career in politics when he became the Attorney General of Arizona. During his attorney career, he intervened in negotiations with the Cochise sheriff and leaders of the Miracle Healing Church. He saved the church members when the church faced charges of assault. All of this played a crucial role in the Miracle Valley shootout that happened later that year.
In 1979, Bruce was appointed by Jimmy Carter to serve as Commissioner on the President's Commission at Three Mile Island.

This involved a 6-month-long investigation that happened at a nuclear power center in Middletown, Pennsylvania.
5. Heidi Powell
Heidi Powell

is a professional weight loss trainer who was born in Flagstaff, where she worked on her personal health goals and worked to become the qualified professional in the industry that she is known as today. She is most famous for co-hosting the show Extreme Weight Loss on ABC alongside her husband Chris Powell.
In 2010, Heidi married Chris Powell, who helped her reach her goals in her personal life as well as her professional life. They worked together and complemented each other well as she worked in the health industry. Although they worked well with each other, they ended up getting divorced in 2020 after 10 years of marriage.
Hedi currently works as a fitness expert and professional trainer. She is a reliable fitness trainer in America with an emphasis on the National Federation of Bodybuilding as well as a fitness license. She works every day as a trainer to help many people on their fitness journey.
6. Lawson Greyson
Lawson Greyson

is a professional TV actress in many films who was born in Flagstaff, Arizona. The most well-known production she has acted in is the series Stuck, where she played Jessie.
She attended Margie Haber Studio in Los Angeles and the Phoenix Film Institute and has performed in many different films. Even though she is currently only 22 years old, she has a successful acting career ahead and will likely go far in life.
7. Che Jim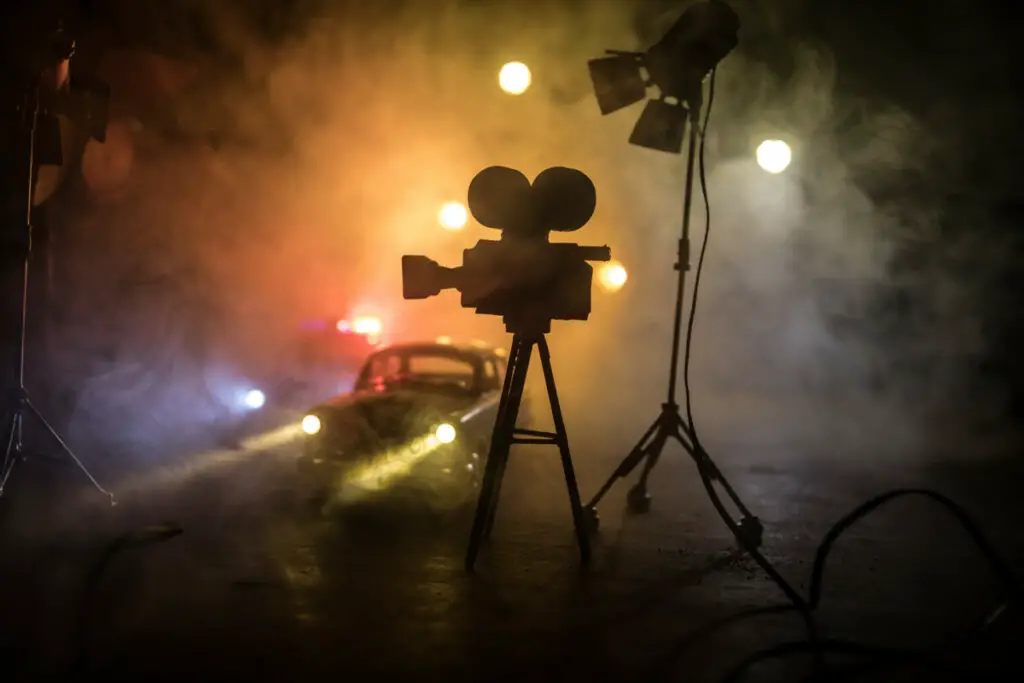 Che Jim

is a TikTok star and famous actor for many of his comedy shows who was born in Flagstaff. He is part of the Navajo Nation and represents his community of people as he continues to become successful in his career. He has made many viral TikTok videos throughout the latter period of his acting career. His most popular video consists of being a runner on a trail versus an indigenous runner on a trail. This video had more than 1 million views and launched him into popularity.
He currently posts videos on TikTok and acts in various films as he works as a consultant in drug and alcohol societies throughout the United States. He wants to bring awareness of this issue to the public to help reach out to people who are in need of help and support from the community. His most famous roles are Keith in the horror movie Dark Ground and Akicita in the film Heartland.
8. Darrion Gallegos
Darrion Gallegos is a famous professional dancer from Flagstaff, Arizona. It was in Flagstaff, which he calls his hometown, that he performed his first dance performance. He really launched his career by performing alongside Demi Lovato, who was part of the X-Factor judging panel at the time. He has also performed with Taylor Swift in her music video for Look What You Made Me Do, but he is most known for performing in music videos for and touring with Ariana Grande.
9. Taylor Geare
Taylor Geare is a famous American child actress who is most famous

for her role in the movie Inception. Along with this film, Taylor performed in a variety of different films for most of her career so far. She was raised in Flagstaff, and you will likely see her in many more films in the future.