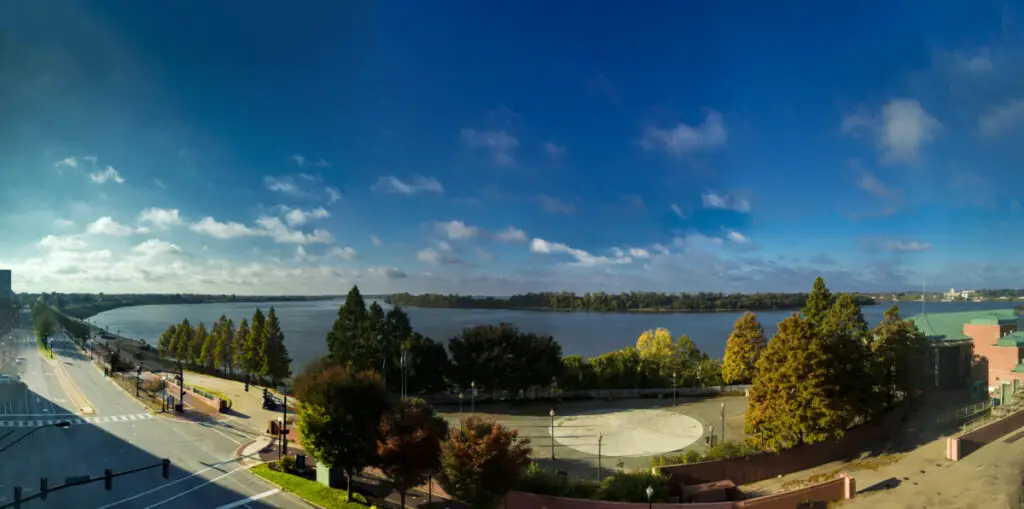 Evansville, Indiana is a vibrant city that has an abundant number of amenities and intrigue. Beyond the skyscrapers and the city lights, there are some incredibly famous people associated with the area. Here are nine examples of fame from Evansville, Indiana!
1. Barbara Kinney
Barbara Kinney is a renowned photojournalist who was born and raised in Evansville, Indiana. She graduated with a degree in Journalism from the University of Kansas. In 1982, she had a breakthrough in her career and ended up being the personal photographer for Bill Clinton throughout his campaign runs and presidency. In more recent years, she was the personal photographer for Hillary Clinton during her campaign run in 2016. Her work has been showcased in many different places, including but not limited to USA Today, American Photos, Time, and Newsweek. She has also taught at two different universities as well. She is a remarkable photographer and a great example of patriotism.
2. Andy Benes
Andy Benes was born on August 20th, 1967, in Evansville, Indiana. He also was raised there and went to Evansville Lutheran School and Evansville Central High School. While he was in high school, he played baseball and was quickly accepted to play baseball at the University of Evansville. He also was quickly accepted into the Major Leagues after playing at the college level for one year. The first team he played for in the big leagues was the San Diego Padres where he was named the National League Rookie Pitcher of the year.
In his career, he pitched for many different teams like the St. Louis Cardinals, Arizona Diamondbacks, and Seattle Mariners. He is known for his abilities in pitching and being able to get people to strike out. He was a good enough pitcher that he represented the United States on the Olympic team and won the gold medal in 1988. He also was a part of the team that got the silver medal in 1988 at the Baseball World Cup. He was an incredible pitcher.
3. Bob Griese
Bob Griese was born and raised in Evansville, Indiana. He was a star player in many different sports at Rex Mundi High School, including baseball, basketball, and football. In baseball, he took his high school team to the American Baseball Legion World Series. In Basketball, his team was named number one in the region, and he scored over 900 points in his high school career. In football, he was named 1st Team All-City for three seasons. He was recruited by many schools, but choose to go to Purdue. While he was there, he earned a degree in Business Management, got married, and was so successful at Football he is part of several halls of fame and won many awards.
This led to him playing professionally with the Miami Dolphins. He made huge leaps and changes to the Miami Dolphins and their success rates. They made it to three Superbowl championships and won two of them. He was known for many of his skills and was nicknamed the "Thinking Man's Quarterback" due to his ability to call his own plays and be successful with them. After his career in football, he began to do commentary and announcing. He also has been an analyst and assistant coach. He has left a legacy in football.
4. Lilly King
Lilly King was born on February 10th, 1997, in Evansville, Indiana. She has had a deep love and passion for competitive swimming for a long time. She attended FJ Reitz High School and was a part of the high school swim and dive team. However, due to a lack of space, she ended up also swimming with a local team and another competitive team called the Newburgh Sea Creatures. She competed at the Junior National Championships and did well there. She also got gold medals in the breaststroke and in a 4X100 medley relay race at the Junior Pan Pacific National Championship.
She then proceeded to swim at Indiana University Bloomington and was remarkable! She continued to be incredibly skilled as a swimmer, especially when competing in Breaststroke or in the 4X100 relay. In her freshmen year, she was titled an NCAA Championship and only continued to win more awards throughout her college experience, including being titled the number one female swimmer. She has represented the United States in three Olympics, has won many medals, and has even set time records for different events. She is remarkable and only continues to improve as a swimmer.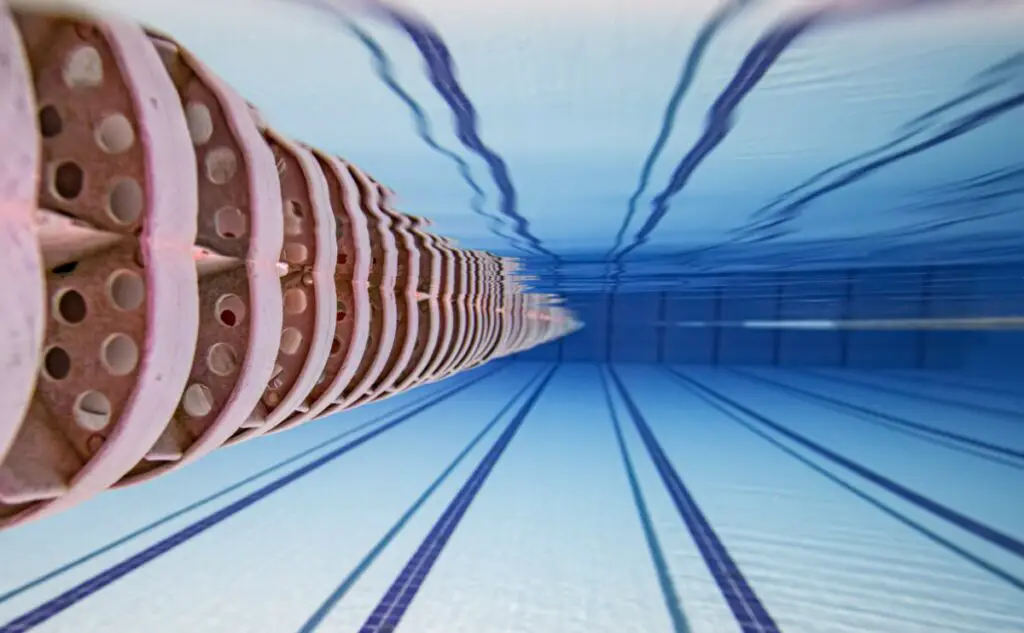 5. Dylan Minnette
Dylan Minnette was born on December 29th, 1996, in Evansville, Indiana. He began his acting career at around 9 years old in an episode of Drake and Josh. Since that original break, he has been on many shows like Grey's Anatomy, Saving Grace, Lie to Me, and many others. He has starred as leads in horror films such as The Open Door, Don't Breathe, Prisoners, and Let Me In. The role he is recognized for the most is 13 Reasons Why as Clay Jensen.
He has also started a band that has been successful! He has played at Coachella, Vans Off the Wall Tour, and a concert for autism awareness. The band used to be titled Feaver, The Narwhals, and is now known as the Wallows. He has been nominated for and won several awards for his acting ability through the years. It is likely we will continue to see him on the screens and over the radio waves.
6. Philip Lawrence
Phillip Martin Lawrence III was born on July 17th, 1980, in Evansville, Indiana. He was born into a musical home, where his father was a director of a gospel choir on Sundays and a radio DJ throughout the week. He began singing and writing songs in his childhood and teenage years. He went to Reitz Memorial High School and attended college for a bit. He really developed his songwriting and performance skills while he was in college and as a performer at Walt Disney World.
He began to try and get his music career started and ended up meeting Bruno Mars along the way. They developed a friendship and wrote music together for many different famous artists. The song that started their careers was "Right Round" which was performed by Flo Rida. After that, they began to see much success and more opportunities. They became "The Smeezingtons" and produced more music under that alias. 16 songs were awarded Gold or Platinum records. Philip Lawrence and Bruno Mars were nominated for 10 Grammys from 2010-2012. They worked together in a band named Bruno Mars and the Holligans that picked up speed and fame that has led to immense fame. Now, Bruno Mars and Philip Lawrence perform their own music. The most popular recent release was the 24k Gold album and the tour. He is not as well-known as Bruno Mars, but he walks step-in-step musically with his friend.
7. Matt Williams
Matt Williams was born on April 18th, 1951, in Evansville, Indiana, and developed a love for theatre. He went to the University of Evansville and The University of New Orleans for a degree in theatre. Once he had a degree in theatre, he began his career as an actor. One role he is known for is Ben Martin in Another Life. He also has been an influential producer. He has helped produce Home Improvement, What Women Want, The Cosby Show, and A Different World. He also has written a play called "Between Daylight and Boonville". He has many skills and talents when it comes to media.
8. Avery Brooks
Avery Brooks was born on October 2, 1948, in Evansville, Indiana. He was only there for a few years, as his dad got hired elsewhere. But he went on to make a big impact in media. His home was full of creativity which led him to go into fine arts in his higher education. He was the first black man to get a fine arts degree from Rutgers University. From there, he went on to play the role of Hawk in a show called Spenser: For Hire. He did so well with the role he got a spinoff show named A Man Named Hawk. He has had many other roles and even become a narrator and professor.
9. Ron Glass
Ron Glass was born on July 10th, 1945, in Evansville, Indiana. He went to school at the University of Evansville ad double majored in theatre and literature. He even got a medal of honor while he was there and went on to act. He has been able to go on to be on many different shows and films. The one that he is most well-known for playing Shepherd Brook in a show called Firefly and in a follow-up film called Serenity. He continued to perform and guest star until 2012, just four years before he died.
It's incredible that a lesser-known city like Evansville can be home to so many people of great fame and worth in society. Yet it is unsurprising to see how people can thrive and love Evansville, Indiana.