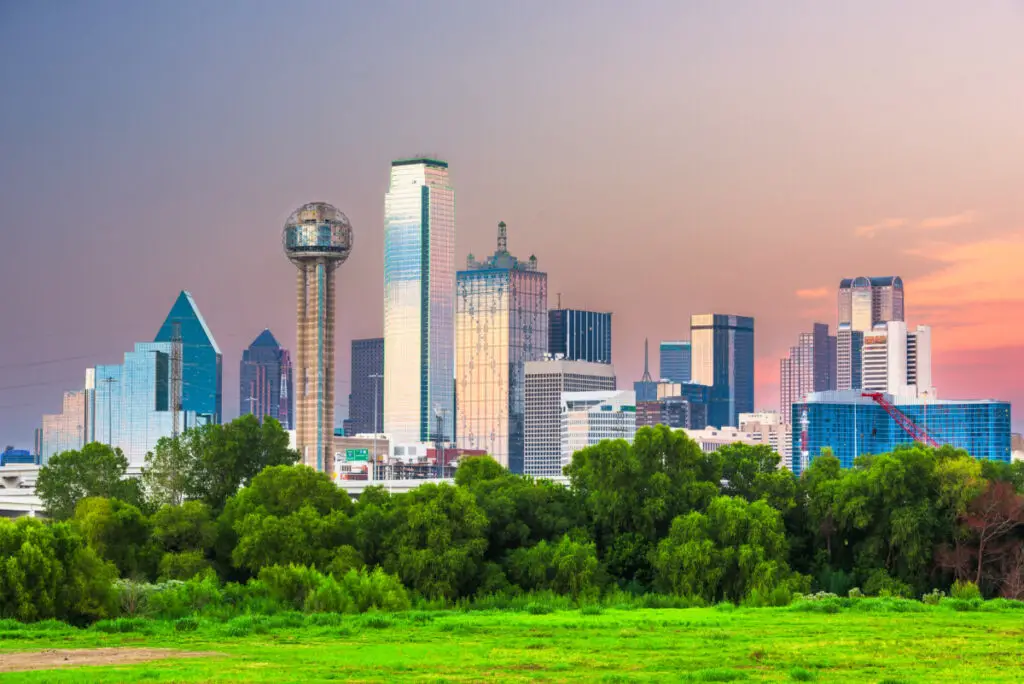 Do you have a favorite celebrity? Do you know if some of them live in Dallas, Texas? Would you like to find out? If you would like to know if your favorite celebrity lives in Dallas, Texas, this article can help you!
Keep reading to find out which of your favorite celebrities live in Dallas, Texas!
1. Matthew McConaughey
Matthew McConaughey is a Texan and is definitely proud of it! He is a Texas-born and raised actor. When he has time to visit home, when he's not busy acting and winning awards, he often visits his mom, who lives in Austin. In fact, his mom is the whole reason he moved back to Texas after all these years, as he wanted to be closer to her. When he isn't visiting his mom or busy filming, he lives in Dallas.
In the first few months of 2021, there were rumors that Matthew McConaughey had been suspected to run for Texas governor. He had the beginnings of a campaign developed, but decided to pull out of the running a few weeks before the candidate filing deadline.
His statement that followed his bowing out of the running concluded that he felt that he could do just as much good continuing to support entrepreneurs, businesses, and foundations that he felt were contributing quality leadership aspects to the community.
The fact that he was even considering running was a big deal and created a lot of buzz surrounding the subject, and you never know what will happen in the future.
2. Elon Musk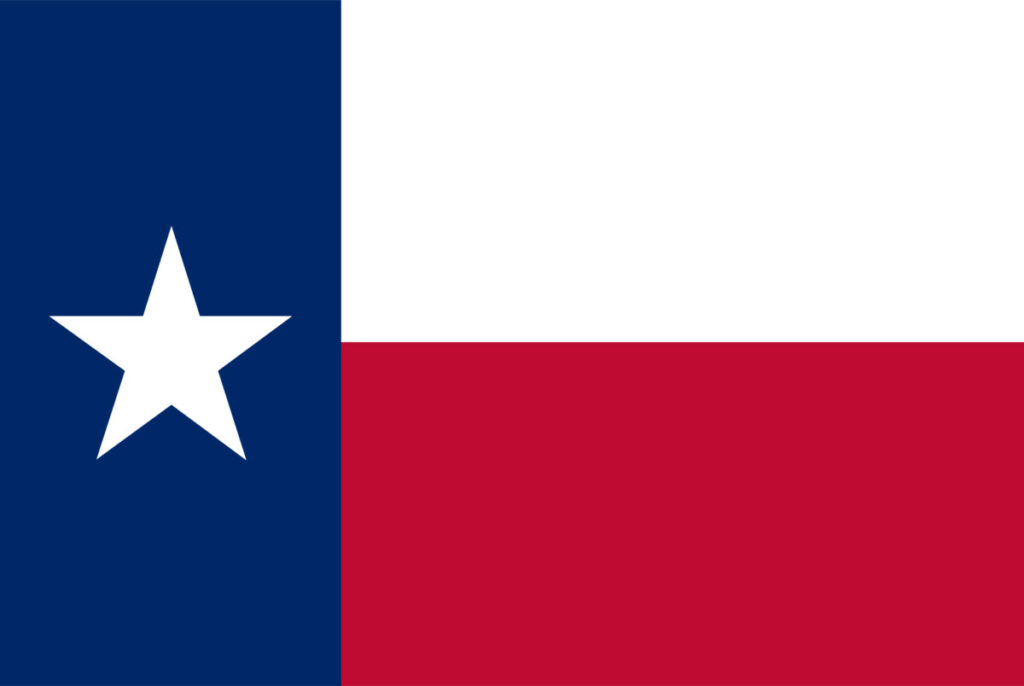 Elon Musk, being the billionaire he is, did live in Dallas, Texas, and it is no surprise that a new Tesla branch is close by in Austin, Texas. This branch was created to have the ability to sell electricity to the general public. He told Joe Rogan that Austin, Texas has the potential to become the next biggest "boomtown" in the country.
However, now he lives in Boca Chica, Texas.
3. Scott Eastwood
I don't know that you could expect the son of Clint Eastwood to live anywhere but in Texas. Acting is not the only love Scott Eastwood has. He also enjoys things like surfing, hunting, and car collecting, which proves Texas an ideal location for the actor to spend the majority of his time. Scott first visited his now hometown when he was in college and has been in love with it ever since.
His home in Texas also allows plenty of room to proudly house his massive car collection, as well as have miles and miles of backcountry to come and go from hunting as he pleases. As much as he has had the opportunity to travel all over the world, whether for pleasure or for filming his next big movie, to say Scott Eastwood enjoys the simple country life would be an understatement.
4. Chris Harrison
Famous for hosting the popular reality TV dating show The Bachelor

and the show spinoffs The Bachelorette and Bachelor in Paradise from 2002 until 2021, Chris Harrison is another celebrity living in Dallas, Texas.
After stepping aside from his role as host of The Bachelor franchise following his controversy

, Chris Harrison moved back to his hometown of Dallas, Texas, where he enjoys retirement from the celebrity lifestyle and spending time with his family.
The Bachelor is an American dating show in which one male lead is given about 9 weeks to date 30 women, eliminating a few women each week until he is left to decide on one finalist to be his wife. The show is popular for its romance, drama, and humor. Chris Harrison hosted 25 seasons of the show and its spinoffs, providing advice and guidance to the leads and contestants.
Now that Jesse Palmer has taken over as host, Chris Harrison moved out of Los Angeles and to his roots in Dallas, Texas. He is often found taking pictures with fans of the show in public spaces in Dallas, despite the controversial comments he made prior to leaving the show.
5. George W. Bush
Former United States president George W. Bush

currently lives in Dallas, Texas with his wife and former First Lady Laura Bush, where they enjoy their retirement and freedoms outside of the white house.
As a member of the Republican party, George W. Bush served for 8 years as the 43rd president of the United States following Bill Clinton. Many local republicans in the Dallas area supported Bush and happily take pictures with him when he is spotted out in public. Most of the time, however, George W. Bush spends his time with his wife and family in their new home and away from all the commotion that he dealt with in Washington D.C.
The Bush home in Dallas, at the time of purchase, was worth just over $2.5 million, and Mrs. Bush showed interest in it because of its similar architectural features to the White House. Ever since she helped work on some repairs in the White House, she has gained a strong interest in and love for architecture

.
6. Angie Harmon
Model and actress starring in Baywatch and Law & Order, Angie Harmon

was born near Dallas, Texas, and began her modeling career in town after winning a modeling contest for Seventeen magazine when she was 15 years old. Proud to have started her career in Dallas, she currently owns a home in Dallas

and lives there part-time when she isn't busy filming.
When she isn't busy on set or doing modeling shoots, Mrs. Harmon spends time with her fiancé Greg Vaughan. She has also starred in shows like Renegade and Inconceivable among others. Being a Dallas native that has parents and family members who also currently live in Dallas, it is no surprise that the actress enjoys spending her time and freedom outside of work in her hometown.
7. Willie Nelson
The famous country singer Willie Nelson

currently owns a home just outside of Austin but has lived in Dallas Fort Worth for a time. Born and raised in Texas, and having moved around from place to place in Texas, it's obvious why Willie Nelson calls the big state his home.
With so many country music fans in Dallas, Texas, Willie Nelson gets a warm welcome and feels right at home again every time he plays a show or music festival in town. When he comes to visit this place that he calls home, you will likely find him out shopping or sitting at a restaurant with his current wife, Annie D'Angelo.
8. Mark Cuban
The famous investor and millionaire that appeared on several seasons of Shark Tank, Mark Cuban owns an 18 million dollar mansion in Dallas, Texas. While he spends a lot of his time in Culver City, California filming for Shark Tank or attending meetings about his hundreds of businesses, Mark Cuban chose to spend his downtime outside of work in Dallas.
Knowing that everything is bigger in Texas, it is no surprise that Mark Cuban wanted to go big and own a mansion larger than the length of 5 basketball courts, and that's only the house itself. Cuban also owns the entirety of Mustang, Texas, a town south of Dallas that only has 23 residents. Not only does Cuban have a tie to Texas with owning a home, but owning an entire small town. He will, no doubt, choose to retire there in the future.
9. Troy Aikman
As one of the most popular football team quarterbacks, Troy Aikman

is a legend at that who played for the Dallas Cowboys. It is no surprise knowing that he lives near his team's home playing field in Dallas, Texas with his two daughters and current wife Catherine Mooty. Even though he has retired from football, he still enjoys living where his NFL life began, watching his daughters grow up, and hosting a relatively popular sports radio show.
Aikman was born in West Covina, California, and lived there until the age of 12 when his family moved to Henryetta, Oklahoma. There he ended up playing football and baseball in high school. He helped earn his team all-state honors, so he began his sports career on the right foot.
Because of his successful track record and success in playing baseball in high school, he was offered a contract with the New York Mets, but he declined and decided football was his passion. He then played college football at the University of Oklahoma.
Many may be wondering Troy Aikman didn't move back to his hometown where his football career began, but Aikman didn't want to leave the Dallas football scene, even after retiring from playing. Now, he has other football-involved gigs that don't require him to play, like being an announcer for games and a host of sports radio shows.
Troy Aikman remains where his career was the most successful and where he finds the most happiness, which is Dallas, Texas.
Although all of these celebrities live in Dallas, Texas, or have lived there in the past, not much is known about their homes, as most of them enjoy their privacy.
Related Topics:
If you like the article above, here are some other similar articles you should check out!
17 Reasons Not to Move to Dallas, Texas

Is There Public Transportation in Dallas, TX?

Is Dallas, TX a Liberal City?