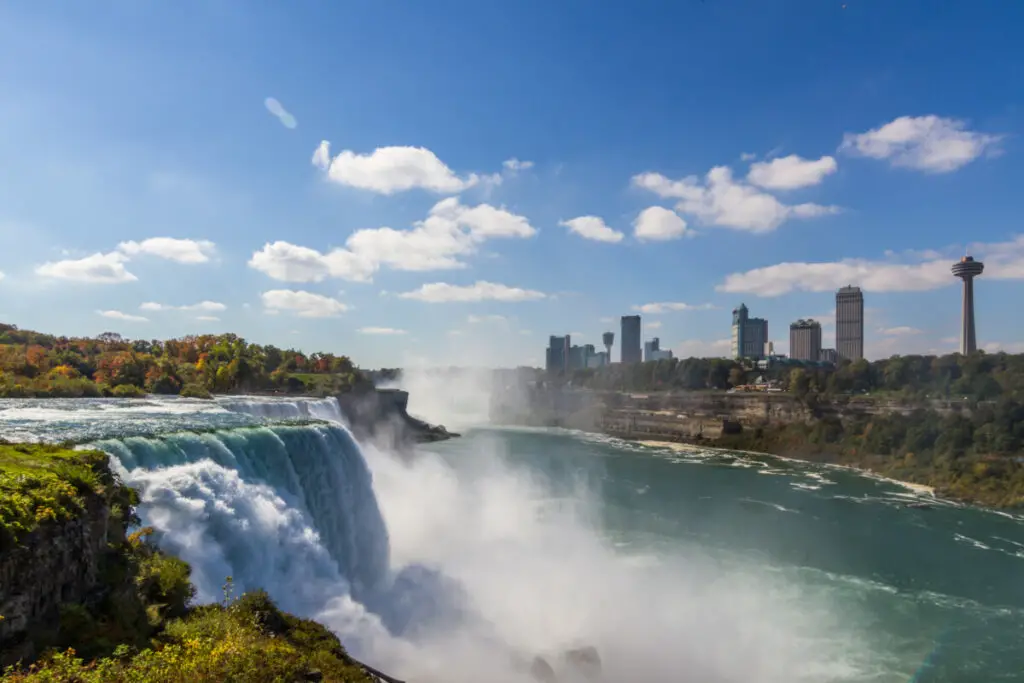 I have always believed that Buffalo is the least famous big city in America. It is literally the second largest city in New York and most people don't know anything about it, including its existence.
If people are familiar with Buffalo they know it through Buffalo Wild Wings, though they probably didn't know that's where it came from. There's a chance they know of Buffalo if they are a sports fan due to the Buffalo Bills and Buffalo Sabres, although both franchises do not stand tall against the other teams in their respective leagues.
However, Buffalo has a pretty decent catalog of famous celebrities who have lived in that cold eastern city. So, let us all enjoy expanding the legacy of Buffalo, New York, and giving credit for hosting so many great people.
9. Beverly Johnson
Here is the first of two actresses born in the 1950s in Buffalo, New York. Johnson was born in 1952 and is a pioneering woman in the fashion world.
Johnson grew up in Buffalo and was a praised swimmer and wanted to be a lawyer. On her route to the world of law, Johnson tried modeling while at university and did so well that she made it her full-time career. Johnson would go on to be the first black woman to appear on the cover of both Vogue and Elle.
In addition to modeling, Johnson has a successful career as a writer and actress.
8. Rick James
This iconic singer and grammy award winner was born and raised in Buffalo, New York in 1948.
James had a rough life growing up. His mom worked for the Buffalo Mafia and James frequented bars as a result. He get into drugs at an early age and had several stints in jail as a teen. He would have a complicated relationship with the United States Military but would eventually go on to start performing music. He fled to Toronto in the 1960s to avoid the military where he would meet and play with several famous musicians like Nick St. Nicholas.
Through his ever-changing life, James would eventually earn a grammy for co-writing "U Can't Touch This" with MC Hammer. James's other extremely popular song is "Super Freak".
7. Don Messick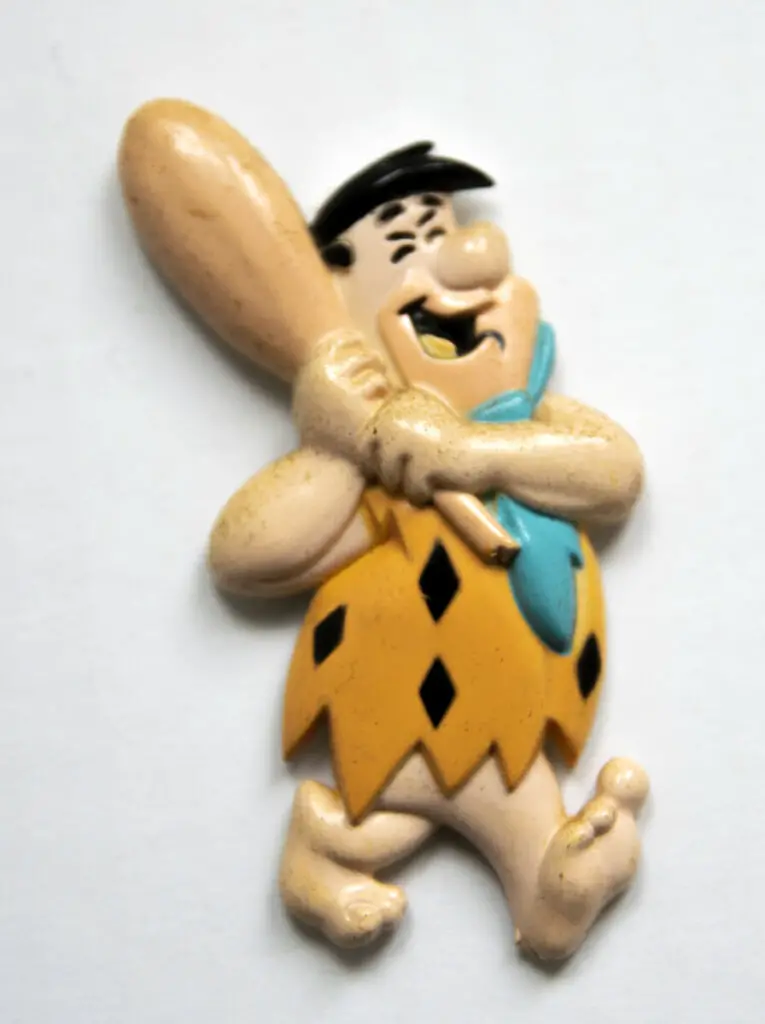 It will please Buffalonians to know that one of the greatest voice actors of all time is from good old Buffalo, New York

, and was born there in 1926.
Messick originally wanted to be a ventriloquist and made a living from that for a while, but soon he would turn to voice acting. From his first credited role in 1949 as the narrator in the short House of Tomorrow (1949), Messick would go on to voice characters in nearly 300 films. He is best known as the original voice of Scooby-Doo, but he had many, many more roles, including:
The Flintstones: Bamm-Bamm Rubble
Wacky Races: Muttley
The Yogi Bear Show: Boo-Boo Bear and Ranger Smith
The Jetsons: Astro
Josie and the Pussycats: Sebastian the Cat
The Smurfs: Papa Smurf and Azrael
Johnny Quest: Benton Quest
6. David Boreanaz
This will not be the last film star born in Buffalo. David Boreanaz was born in Buffalo in 1969

.
David, at the young age of 7, would take up an interest in acting and would eventually attend Ithaca college in Southern New York to pursue that dream. From there he moved to Los Angeles where he would begin his acting career.
After being an extra in a few films, Boreanaz would begin his road to fame in Married… with Children (1987-1997) as a biker boyfriend. He would go on to star in Angel (1999-2004) and have roles in Bones (2005-2017), Valentine (2001), and Buffy the Vampire Slayer (1997-2003).
5. Wendie Malick
Wendie Malick has had a rich career that has carried her into two seemingly unrelated careers.
She was born in Buffalo in 1950

and graduated high school in Buffalo as well. She moved on to graduate from Ohio Wesleyan in 1972 and right after began modeling for Wilhelmina's modeling agency. Well, it seems she missed her roots, as she would go to work for Jack Kemp, a congressman for Buffalo.
However, that didn't last long and she would try her hand at acting. She would go on to star in films like Waiting (2005), The American President (1995), The Emperor's New Groove (2000), and Alvin and the Chipmunks: The Squeakquel (2009).
4. Grover Cleveland
Mr. Cleveland here is primarily famous for one thing, being president of the United States during two non-consecutive terms. He served as both the 22nd and 24th president, with Benjamin Harrison being the 23rd president. It is because of him that although Americans are on their 46th president, there have only been 45 different people to fill those 46 spots.
Cleveland first moved to Buffalo at the age of 18, and this iw where his career began. His uncle patronized him in Buffalo, allowing him to meet people are great importance there. He would eventually, at the age of 44, become the 35th mayor of Buffalo and was elected in part due to his reputation as a hard worker and honest man.
Cleveland was mayor for less than a year, as he would retire from that work to become the next governor of New York. Just two years after that, he would begin his candidacy for President of the United States.
3. F. Scott Fitzgerald
Born in St. Paul Minnesota 1896

, Francis Scott Key Fitzgerald, named after his famous distant cousin, moved to Buffalo with his family when he was about 1 year old. He spent the entirety of his childhood there until his parents sent him to a school in New Jersey when he was older.
Before we get to Fitzgerald's fame, let's lower expectations by explaining his love life.
Fitzgerald enlisted in the army during World War I and was stationed in Montgomery, Alabama. While there, he pursued a woman who soon got married to someone else. He then pursued a woman named Zelda, except he eventually got restationed in Long Island. Despite this, he got engaged to Zelda, but they broke it off since Fitzgerald couldn't afford the lifestyle Zelda was accustomed to. Well, they overcame that after Fitzgerald started making money, but by the time they got married, both confessed they didn't really love each other anymore. Ouch.
In total, Fitzgerald wrote 6 novels: The Side of Paradise, The Beautiful and Diamond, The Diamond as Big as the Ritz, The Great Gatsby, Tender Is the Night, and The Last Tycoon, which went unfinished. Gatsby is the book he is most known for, and rightly so, as it earned him the legacy of being one of the best American writers of all time.
2. Rob Gronkowski
Something of a villain to Buffalo, Rob Gronkowski

grew up in Buffalo, New York. He would go on to become a football legend, starting in college at the University of Arizona. His infamy found its genesis while playing for the New England Patriots in the National Football League for 10 years.
Gronk, as he is often known in the NFL, was drafted in the second round of the NFL draft, 42nd overall. At the Tight End position, Gronk would dominate the league in every sense of the word and is almost guaranteed to be in the Football Hall of Fame.
To natives of Buffalo, the problem with Gronk is that he played for the Patriots, the Buffalo Bill's arch-rival. The Bills and the Patriots play each other twice every year, and in about every game, Gronkowski puts the Bills to shame. In his first game against them, he had 3 catches for 43 yards and a touchdown. That was just the beginning.
Rob Gronkowski Stats During Games Against Buffalo Bills
| | | | |
| --- | --- | --- | --- |
| | Catches | Yards | Touchdowns |
| 9-19-10 | 3 | 43 | 1 |
| 12-26-10 | 4 | 54 | 2 |
| 9-25-11 | 7 | 109 | 2 |
| 1-1-12 | 8 | 108 | 2 |
| 9-30-12 | 5 | 104 | 1 |
| 11-11-12 | 3 | 31 | 1 |
| 10-12-14 | 7 | 94 | 0 |
| 9-20-15 | 7 | 113 | 1 |
| 11-23-15 | 2 | 37 | 0 |
| 10-2-16 | 1 | 11 | 0 |
| 10-30-16 | 5 | 109 | 1 |
| 12-3-17 | 9 | 147 | 0 |
| 12-24-17 | 5 | 67 | 1 |
| 10-29-18 | 3 | 43 | 0 |
| 12-23-18 | 0 | 0 | 0 |
| 12-12-21 | 5 | 62 | 0 |
Those were brutal games to watch for Bills fans.
1. Mark Twain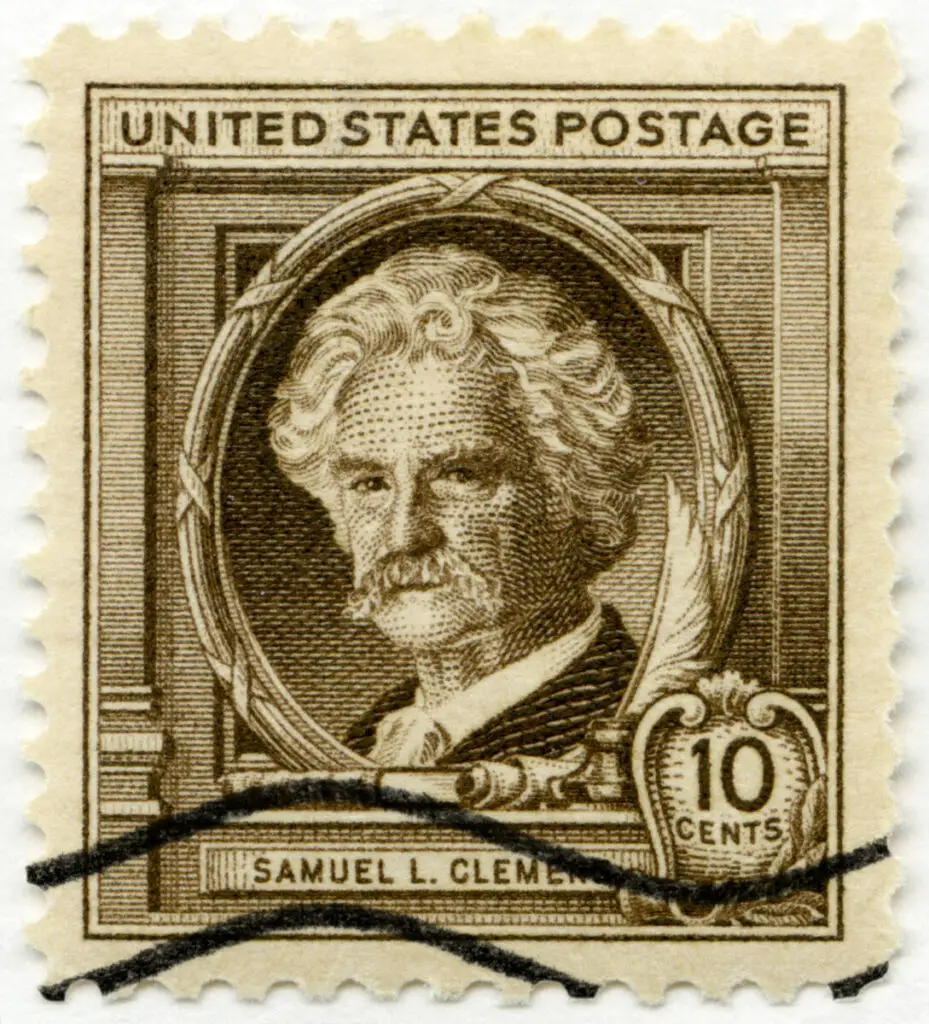 Born Samuel Langhorne Clemens

but better known by his pen name, Mark Twain is one of the most famous writers in the English Language.
Twain was born in Missouri and raised in Hannibal, Missouri. This town in which he grew up would be the setting for his most famous characters, Tom Sawyer and Huckleberry Finn. He was the 6th of 7 children, though only 3 of his siblings lived past childhood.
Twain eventually met his wife in Elmira, New York, where he met abolitionists of the highest caliber in Frederick Douglas and Harriet Beecher Stowe, all of who would have also visited Buffalo. Twain famously owned part of a newspaper in Buffalo called the Buffalo Express and became one of the editors there.
It was in Buffalo that Twain's family grew. He had three children while being associated with Buffalo: Susy, Clara, and Jean. He would sadly outlive two of those three daughters as well as his wife.
His works continued to be praised to this day, as millions of people across the world have read his works.