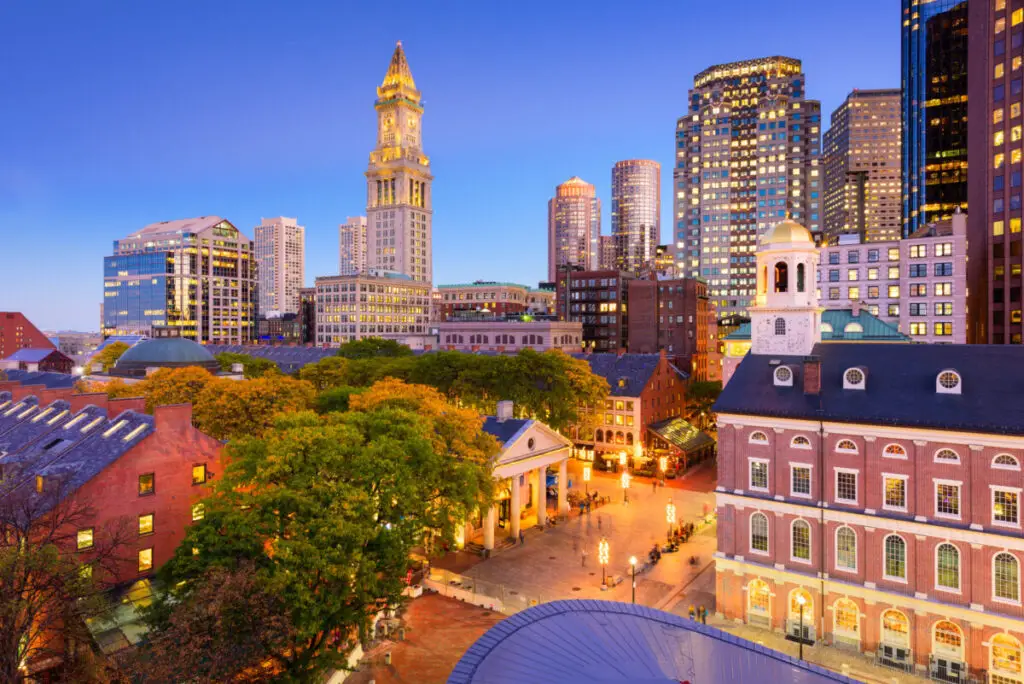 Boston: cultural hub, literary hotspot, home to the Red Sox, and source of superstar figures such as Chris Evans and Aerosmith. Through nine famous celebrities, we will get to know this distinguished capital city that has earned its rightful place in American history. Take a look at this list of 9 celebrities who live in this city to learn more about the famous residents that call Beantown home.
1. Steve Carell
American actor, comedian, producer, writer, and director Steve Carell is best known for his role as Dunder Mifflin boss Michael Scott on the NBC sitcom The Office, which ran from 2005 to 2013. Carell also worked as an occasional producer, writer, and director on the show.
Carell has been nominated as "America's Funniest Man" in Life magazine and has received the Golden Globe Award for Best Actor in a TV comedy series for his acting on the first season of The Office. Since the 2010s, Carell has taken on more serious and dramatic acting roles, for which he has received praise.
His role as John Eleuthère du Pont in the 2014 film Foxcatcher earned him nominations for the Academy Award for Best Actor, the Golden Globe Award for Best Actor, and the BAFTA Award for Best Actor in a Supporting Role. Carell has also received critical acclaim for his roles in Little Miss Sunshine (2006), The Big Short (2015), and Battle of the Sexes (2017).
Steve Carell owns a home in Marshfield Hills, where he also owns a store.
2. Steven Tyler
Steven Tyler is an American singer, songwriter, actor, and former television panelist. He is best known as the lead singer of the rock band Aerosmith, which was formed in Boston. Along with providing vocals, Tyler also plays the harmonica, piano, and percussion in the band. He has earned the nickname the "Demon of Screamin'" as he is known for his high-pitched screams and his wide vocal range.
Tyler has earned the status of rock legend throughout his lifetime and is included among Rolling Stone's 100 Greatest Singers. Additionally, he was ranked #3 on Hit Parader's Top 100 Metal Vocalists of All Time, and in 2001, he was inducted into the Rock and Roll Hall of Fame along with his fellow Aerosmith band members. Tyler has also received praise for his songwriting skills, and in 2013 Tyler and his songwriting partner Joe Perry were inducted into the Songwriters Hall of Fame.
Steven Tyler owns a large estate in Marshfield.
3. Yo-Yo Ma
Yo-Yo Ma is a Chinese-American cellist and one of the most widely known musicians of today. He was born in Paris and spent his early years in New York City. He was a child prodigy and has been performing from the age of four and a half! He graduated from both the Juilliard School and Harvard University and has performed with orchestras around the world as a soloist. Ma has recorded more than 90 albums and has won 18 Grammys.
Yo-Yo Ma lives in Tyringham, Massachusetts.
4. Sylvia Plath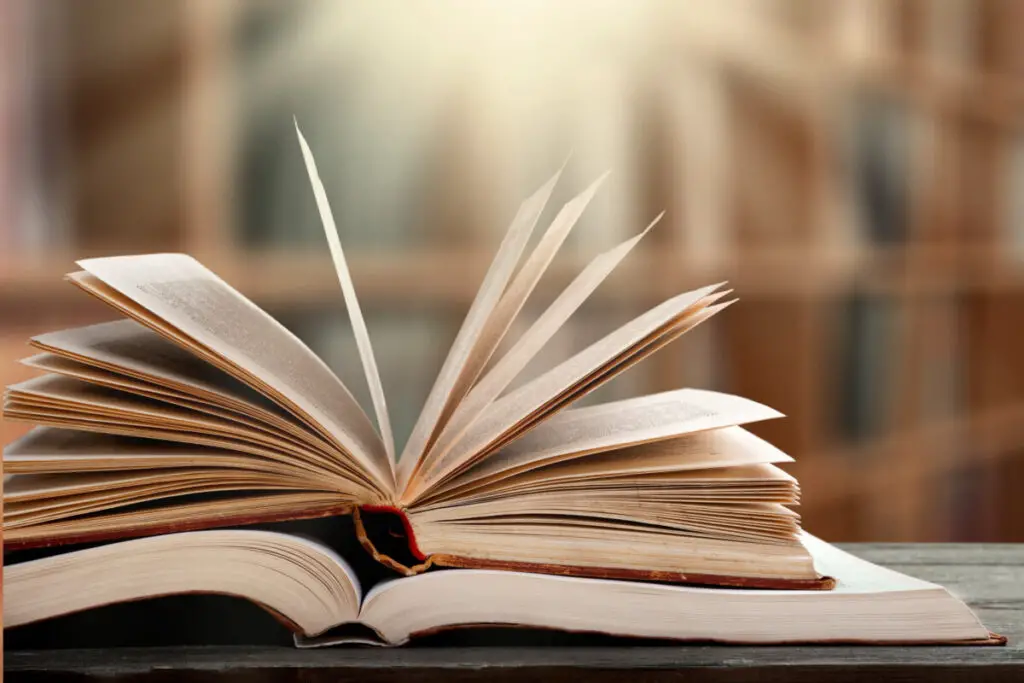 She was the author of the Bell Jar, the book that most of us had to read in high school. She was also a famous poet who married another famous poet: Ted Hughes. Plath was born in Boston and studied there before being invited to complete her Master's degree at Cambridge. Plath was a kind of literary prodigy, publishing her first poem at eight years old. She also published her first short story, "And Summer Will Not Come Again," in the 1950 issue of Seventeen magazine. Yes, it was around even then!
5. Mary Steenburgen
Mary Steenburgen is an American actress and singer. She won the Academy Award for Best Supporting Actress and a Golden Globe Award for Best Supporting Actress for playing the role of Lynda Dummar in the 1980 film Melvin and Howard. Steenburgen rose to stardom when she was discovered by actor Jack Nicholson and he cast her as the female lead in his second directorial work, the 1978 Western Goin' South.
In 1978, Steenburgen began dating actor Malcolm McDowell after meeting him while co-starring in the film Time After Time. They married and had two children together, and later divorced. On October 7, 1995, Steenburgen married actor Ted Danson, whom she met while co-starring with him in the film Pontiac Moon.
Mary Steenburgen and Ted Danson own a home in Chilmark, MA.
6. Spike Lee
Shelton Jackson Lee–known as Spike Lee–is an American film director, producer, screenwriter, actor, and tenured professor of film at New York University. His production company, 40 Acres and a Mule Filmworks, has produced more than 35 films since the 1980s! Lee is known for exploring the issues of race relations, colorism, the role of media, urban crime and poverty, and other political issues in his films.
Lee has won many awards for his work in the film industry, including an Academy Award for Best Adapted Screenplay, a BAFTA Award for Best Adapted Screenplay, two Emmy Awards, and the Cannes Grand Prix–among others. Lee's films are so highly regarded for their commentary on contemporary themes and issues that his films Do the Right Thing, Malcolm X, 4 Little Girls and She's Gotta Have It was all selected by the Library of Congress for preservation in the National Film Registry for being "culturally, historically, or aesthetically significant".
Spike Lee owns a home in Oak Bluffs, MA, though he spends most of his time in New York City.
7. Elizabeth Warren
Elizabeth Warren is an American politician and former law professor. Warren is the senior US senator from Massachusetts, a position in which she has been serving since 2013. Warren made history as the first woman to have been elected to the Senate from Massachusetts. In 2019, Warren announced she would be running for president in the 2020 election. Warren was the front-runner for the Democratic nomination in late 2019, but she withdrew from the race in March 2020.
Elizabeth Warren has lived in Cambridge for over 20 years.
8. John Malkovich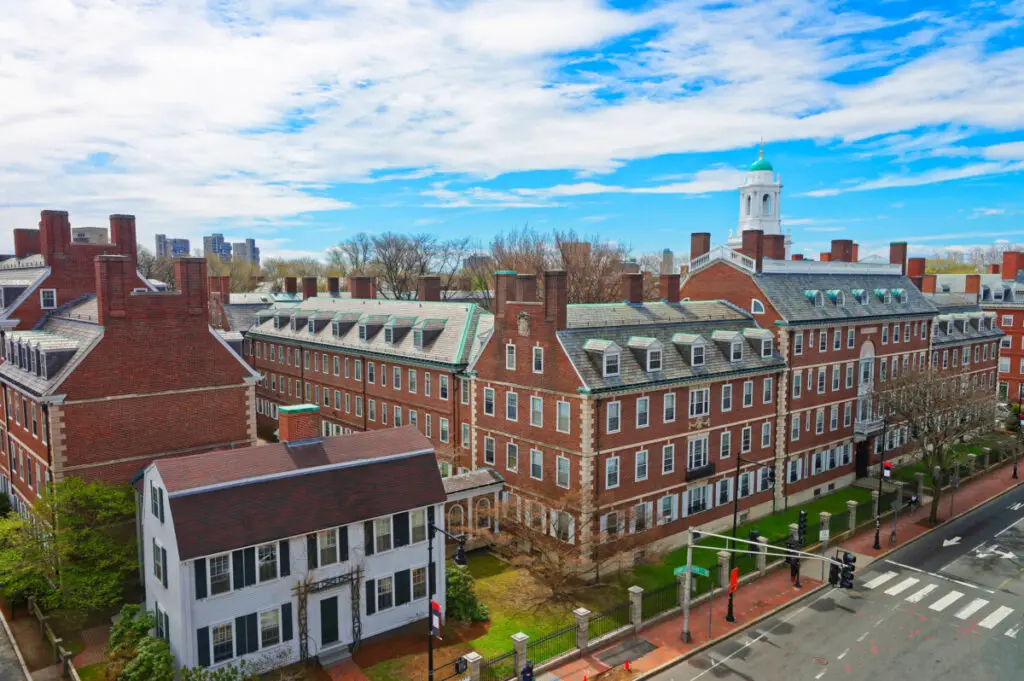 John Malkovich is an American actor, producer, and fashion designer who is based in Cambridge. He received Academy Award nominations for his performances in Places in the Heart (1984) and In the Line of Fire (1993). Malkovich has an extremely prolific career and has appeared in more than 70 films, including Empire of the Sun (1987), Dangerous Liaisons (1988), Of Mice and Men (1992), and Being John Malkovich (1999). He has been a producer of films such as Juno (2007), and The Perks of Being a Wallflower (2012).
Along with his work in the film industry, Malkovich is the creator of his own fashion company, Mrs. Mudd, which he founded in 2002 and through which he has released multiple clothing lines since 2003.
John Malkovich is the owner of a $2.8 million house

 in Cambridge.
9. Jay Leno
Jay Leno is an American comedian, actor, writer, producer, and television host who became the host of NBC's The Tonight Show with Jay Leno from 1992 to 2009. Leno landed the job after years of doing stand-up comedy, which gave him the experience he needed to work as a late-night talk show host. Leno hosted his last episode of The Tonight Show on February 6, 2014. That same year, Leno was inducted into the Television Hall of Fame.
Jay Leno reportedly has a home in Andover.
Celebrities Born in Boston
Along with the list of celebrities who currently live in Boston or who lived there for most of their life (like Sylvia Plath), there is also a long list of actors and celebrities who were born and raised in Boston but chose to reside elsewhere in later years. Despite the change of location, these celebrities will always have strong connections to Boston. Here are just a few Boston-born stars you might recognize:
Chris Evans
Marvel actor Chris Evans, AKA Captain America, was born on June 13, 1981, in Boston, Massachusetts, and grew up in the nearby town of Sudbury with his parents and 3 siblings. Evans graduated early from Lincoln-Sudbury Regional High School in Massachusetts.
This Bostonian is known not only for his role as the stars-and-stripes action hero that little boys (and girls) everywhere know and love but he is also known for being part of a hilarious Hyundai car commercial that boldly employs the nasally Boston accent. Watch it here

. Evans also stars as a prosecutor in the Boston-based Apple TV series "Defending Jacob." In this crime drama based on the 2012 novel, Evans acts as the dedicated father who must prosecute his own son for murder!
Jennifer Coolidge
Actress and comedian Jennifer Coolidge were born in Boston in 1961. Coolidge spent her formative years in Boston and attended Norwell High School, the Cambridge School of Weston, and pursued university studies at Emerson College in Boston. She later attended the American Academy of Dramatic Arts in New York City. Coolidge has starred in dozens of movies since 1995, including A Cinderella Story (2004), Click (2006), Epic Movie (2007), Austenland (2013), and Promising Young Woman (2020).
Matt Damon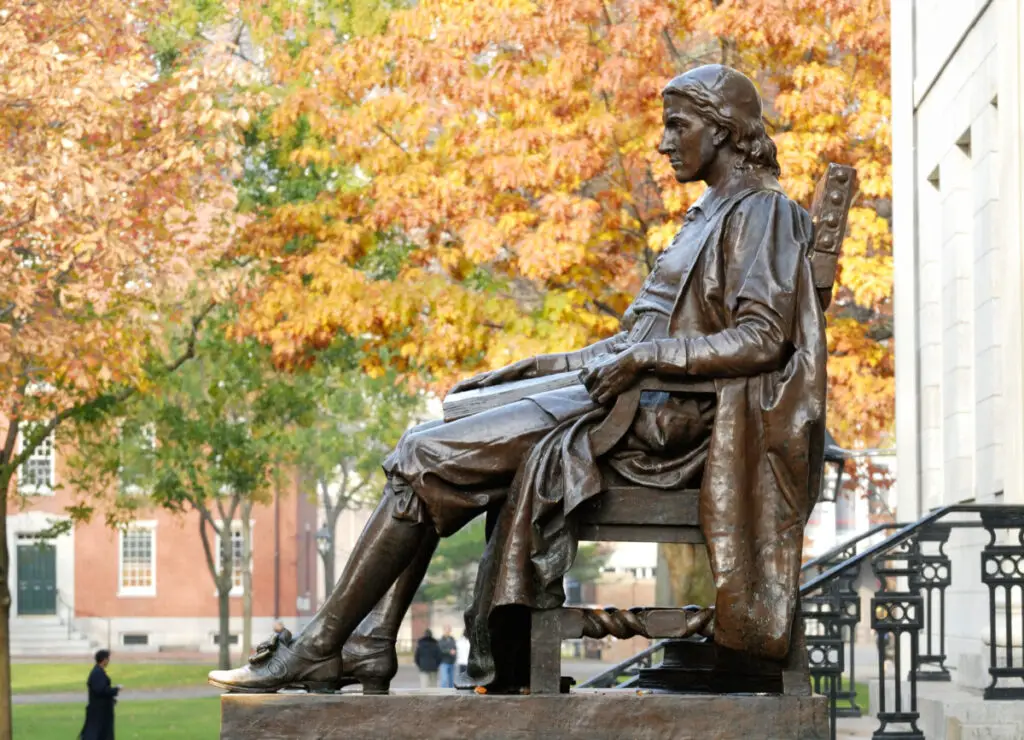 Good Will Hunting screenplay writer and actor Matt Damon was born in Boston on October 8, 1970. Damon is one of the highest-grossing actors of all time, and the films in which he has appeared have collectively earned over $3.88 billion at the North American box office.
Damon attended Cambridge Alternative School and Cambridge Rindge and Latin School, where he participated as an actor in multiple high school theater productions. It was at school in Boston where Damon met actor and close friend Ben Affleck, who he would work with on the film Good Will Hunting, which takes place in Boston. He attended Harvard University for a time, and it was there that he began working on the screenplay for Good Will Hunting as an exercise for one of his English classes. He later won an Academy Award for the film.
Related Topics:
If you like the article above, here are some other similar articles you should check out!
17 Reasons Not to Move to Boston, Massachusetts
Is Boston, MA a Liberal City?

Is There Public Transportation in Boston, MA?