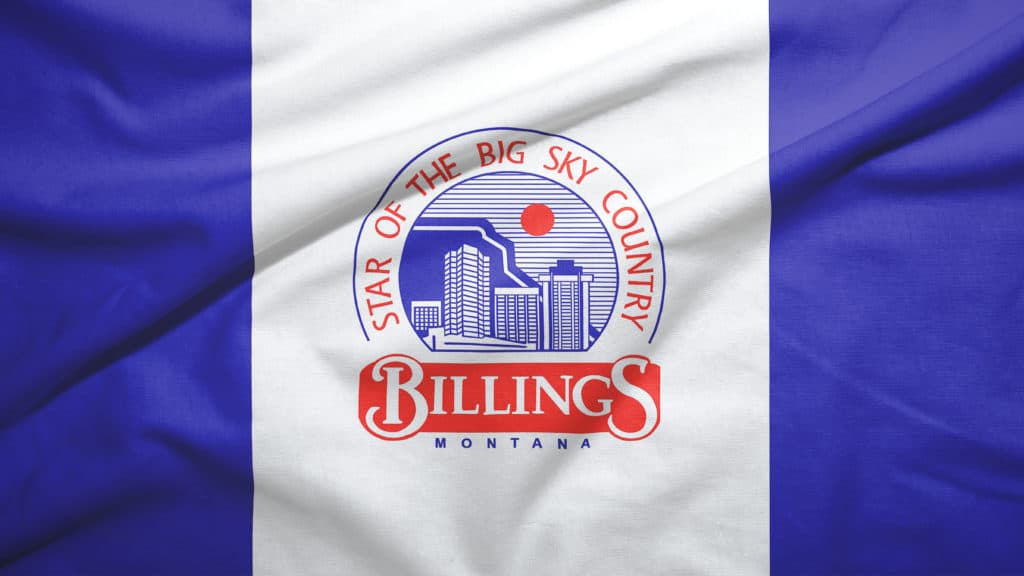 We expect to see celebrities walking down the street in big cities, but not many people know these celebrities call other places home. Some famous people even choose rural areas like Billings MT to rest their head at night.
Think you can walk down the streets of Billings without seeing a celebrity? Think again. Here are 9 famous celebrities for you to watch for the next time you visit this Montana city.
1. Brooklynn Sittner
Brooklynn Sittner was born February 12, 2007 in Billings Montana.
Although famous, she isn't your typical kind of celebrity. She hasn't appeared in any movies or tv shows and lives a relatively normal life.
Except for the fact that by the age of nine she could lift over 100 pounds. That's right, Brooklyn Sittner is a famous weightlifter.
Her career started with gymnastics and then began weightlifting at her father's gym. She began competing at the age of nine and has set many records for Montana Weightlifting.
She still lives in Billings and trains at the YCF Training Center.
Currently, Brooklynn is training to compete in the CrossFit games on March 14th.
Follow her weightlifting journey on instagram at queen_beezy13.
2. Reba McEntire
Well known for her fiery red hair, and country music hits, Reba has also starred on her own tv show titled "Reba".
Where exactly in Montana she calls home is actually a bit of a rumor; however, she can be spotted in Bozeman at least once every summer leading many to believe she has a property nearby.
Bozeman, only a two-hour drive from Billings is known for skiing in the winter and hiking in the summer, but Reba doesn't visit rural Montana only for outdoor activities. In fact, the spot she is always caught visiting is Kountry Korner Cafe in Four Corners.
I even spotted Reba there myself working as a waitress!
My first week on the job I was still shadowing another waitress and was helping bus the tables as a large party left the building. Focused on the task in front of me, I didn't even realize who I was standing next to.
Someone across the room asked a question and then I heard her speak. I stopped dead in my tracks and looked up to see the queen of country right there.
If you find yourself in Montana during the summer, visit the Kountry Korner Cafe and you too might find yourself next to Reba McEntire.
3. Dave McNally
Dave McNally played for the Baltimore Orioles and won two World Series championships with the team. He also played for the Montreal Expos for a short period.
Although many know the all-star players batting average many do not know that McNally was born in Billings Montana in October of 1942.
After playing for 13 years in Major League Baseball, Dave McNally returned to his hometown to work with his brother Jim. The two owned and worked at a car dealership (eventually owning three in the area).
McNally remained in Billings for his retirement. Unfortunately, McNally passed away in 2002 at the age of 60. But his family still lives in the area and even went on to play some baseball themselves (but never professionally).
4. Johnny Depp
Johnny Depp's first movie role was in "A Nightmare on Elm Street" at the age of 21. Since that first appearance, Depp has starred in a variety of films and has become famous for his ability to play many different characters.
Although the Kentucky native spends much of his time on the go filming new movies, he also lives in Bozeman, a town not too far from the city of Billings.
Like other stars, Depp keeps his presence in the area on the down-low enjoying some time away from Hollywood.
Read this quick story about a Johnny Depp sighting from XL Country

.
Depp has also been honored with the Gary Cooper Spirit of Montana Award in the 2005 Hatch Audiovisual Festival hosted at the Ellen Theatre.
Keep your eyes peeled during your time in Montana and you too might run into Grammy Nominee running some errands in the area.
5. Michael Keaton
Michael Keaton is yet another versatile actor who lives in Montana. Keaton, a long time resident of Big Timber Montana, owns over 500 acres of ranchland only an hour outside of the Magic City.
Keaton's first role in Hollywood was in the 1978 film Rabbit Test. Although he didn't claim the main role in this film it wouldn't take long for him to start being cast as star characters such as Betelgeuse and Bruce Wayne.
He moved to Montana in the 1980s and spends his time fishing the beautiful Yellowstone River with other famous friends.
A close friend of mine actually grew up neighbors to this famous celebrity from the time she was born until her family moved 5 years later.
Keaton shows no signs of wanting to leave the Treasure State and spends most of his time not on set tending to his McLeod ranch.
6. Tom Brokaw
As mentioned above, Michael Keaton enjoys spending his time outdoors fishing with some other famous friends. One of those friends is the American television journalist Tom Brokaw.
For 22 years, Tom Brokaw worked as the anchor for the NBC Nightly News and even spent some time as the weekend anchor.
Although retired, Brokaw still occasionally works as a special correspondent for NBC News as well as on documentaries.
Brokaw first bought a Montana ranch in 1989 and now spends the majority of his time there with his wife Meredith.
Now retired Tom Brokaw lives just outside of Billings Montana on his ranch near his friend Michael Keaton. The two can be seen out on the river together taking advantage of Montana's abundant fish population.
7. Justin Timberlake
Justin Timberlake is one of the most well-known names in the United States today.
Born in Tennessee, Timberlake found his claim to fame as a member of NSYNC. Today he sings as a solo artist and has even taken part in some hit movies. The most recent movie Timberlake has participated in is Trolls and Trolls World Tour where he co-starred with Anna Kendricks.
Although still very prominent in the Hollywood scene, Justin Timberlake and his wife, Jessica Biel, have chosen to raise their family away from the city lights in Big Sky Montana. Their move took place just last year in April of 2020.
Big Sky claims the title of housing many celebrities and their vacation homes. However, the Timberlake family calls this mountain top paradise their permanent home.
Located in the Yellowstone Club, Justin Timberlake and his family have access to the great outdoors with all the comfort of a multi-million dollar home.
Other Yellowstone Club members include Bill Gates, Tom Brady, Ashton Kutcher, and many more.
8. Kevin Red Star
Kevin Red Star is another name that you won't recognize from the silver screen or this week's latest hits. However, if you are a lover of art, Red Star might be a name you know.
Kevin Red Star was born just outside of Billings in Lodge Grass Montana.
Red Star was selected as one of the first students to attend the newly opened Institute of American Indian Arts in New Mexico after being handpicked by the founders of the school themselves.
The school's founders traveled around the nation to visit Native villages and select those that they found to be the most talented. Red Star continued his art education at the San Francisco Art Institute, Montana State University, and Montana State University-Billings. He also has an Honorary Doctorate in Fine Art from Rocky Mountain College, also located in Billings.
His work is famous for depicting the history of the Crow tribe in which he was raised. Paintings of his can be found in the Smithsonian, National Museum of the American Indian, C.M. Russell Museum (Great Falls, MT), Denver Art Museum, United States Department of State, and so many other notable locations.
You can view some of Red Star's works by visiting his online studio

here!
As you look at his works, pay attention to the detailed warriors that he is most known for as well as the ceremonies, costumes, and tipis his culture cherishes.
9. Peter Fonda
Peter Fonda is part of a famous family including Henry Fonda (his father), Jane Fonda (his sister), Bridget Fonda (his daughter), and Troy Garity (his nephew).
Born in New York City, Peter Fonda found an escape from the LA and NYC hustle in rural Montana. A few hours from Billings, Fonda's ranch was located in Paradise Valley Montana near several other celebrities such as Tom Brokaw, Michael Keaton, and many others.
He was nominated for his first Academy Award in 1969 for his role in Easy Rider and went on to win other awards such as a Golden Globe two times.
Only a short time ago, Peter Fonda passed away on August 16 of 2019. His presence in the Paradise Valley and on the silver screen will be missed by many.
Related Topics:
If you like the article above, here are some other similar articles you should check out!
9 Famous Celebrities from Missoula, Montana

17 Reasons Not to Move to Billings, MT (Voted by the Locals)

17 Tips for Moving to NYC without a Job