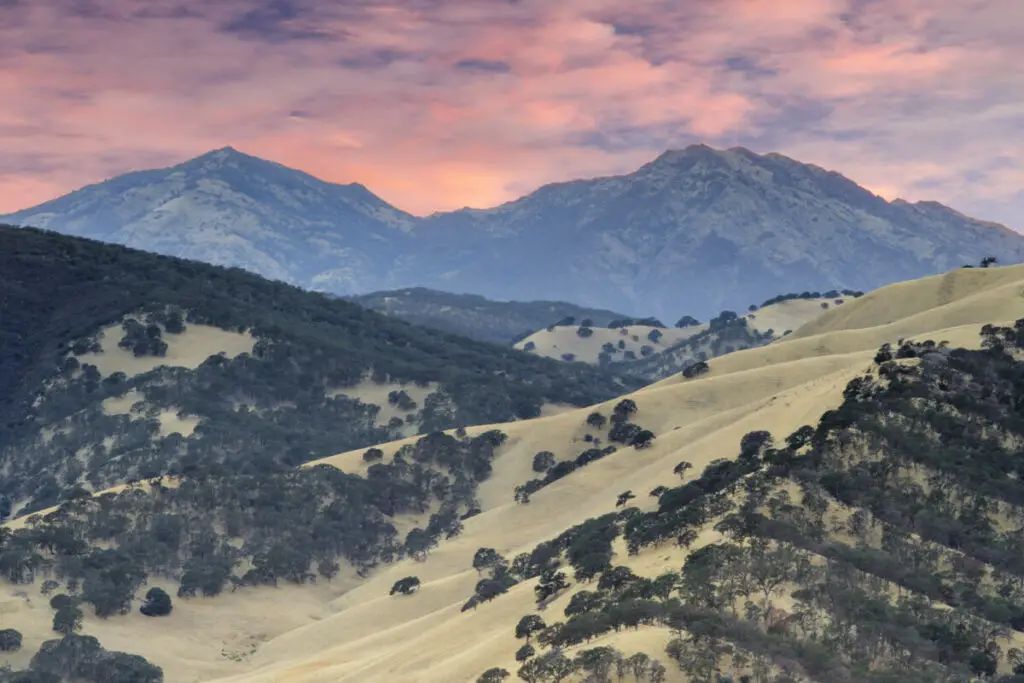 Antioch, California is a beautiful city near a marina full of opportunities to enjoy the ocean. Besides the beautiful docks and the sailboats swaying on the waves, this city also has a variety of people who live there. Some of these people are considered famous, so here are 9 famous people who currently live or have lived in Antioch.
1. Najee Harris
Najee Harris wasn't born in Antioch but ended up in the area after some rough patches. In middle school, his family was homeless. However, in high school, things started to change for him and his family. He went to Antioch High School and began to play football. He was so skilled and such a hard worker, he was considered the number one recruit of the 2017 class by 2 different scouting businesses. He was highly appraised and compared to other famous football players like Adrian Peterson.
He chooses to play with the University of Alabama with the Alabama Crimson Tide. He played all 4 seasons with this college. In his junior and senior years, he led the league in different categories: rushing touchdowns, receiving touchdowns, scrimmage yards, and scrimmage touchdowns.
After his college career ended in 2021, he was drafted by the Pittsburgh Steelers. He was the first running back that was picked in that draft. In the 2022 season, he was selected as the alternate for the Pro Bowl. Beyond his football career, he has been doing a lot for people who are impacted by hunger and homelessness

.
2. Travis Raciti
Travis Raciti was born on May 21st, 1992, in Antioch, California. He grew up in the area and went to high school in Hillgrove, California. He wasn't a highly sought-after recruit, but he went and played for a smaller college called San Jose State University. He was recruited as a tight end and defensive end.
In the 2011 season, he was a part of the starting line. In 2012, San Jose was part of the Military Bowl, and his team won. Travis Raciti also won some honors in that season. After his college career, he was signed as an undrafted free agent with the Philadelphia Eagles. He also was signed as a reserve/future contract, but then waived. He experienced a similar process with the Minnesota Vikings and the Denver Broncos

.
3. Chuck Billy
Chuck Billy was born in Alameda County, California, on June 23rd, 1962. He is known for his music career, specifically his work with a band named Testament. This band used to be called Legacy but changed its name to Testament soon before it released its first album. He is one of two consistent members of the band over the last couple of years. The first song that he directly contributed to was called "Do or Die" on their first album titled The Legacy. He has performed with many other well-known bands in the metal genre including Iron Maiden, Kiss, Anthrax, and Black Sabbath.
Outside of Testament, he has also performed with many other artists. He is often a featured artist on many different albums. Chuck Billy has worked with the bands the Lamb of God, Susperia, The Haunted, and Exodus. He also has been a voice actor for shows like What If?… in the Marvel Cinematic Universe film series.
Beyond music, he also has been featured in the Smithsonian in the National Museum of the American Indian exhibit as part of Up Where We Belong: Native Musicians in Popular Culture until 2011.
He has been reported to mention releasing his own album with a unique sound in comparison to his previous work, although a specific time range hasn't been announced.
4. David Douglas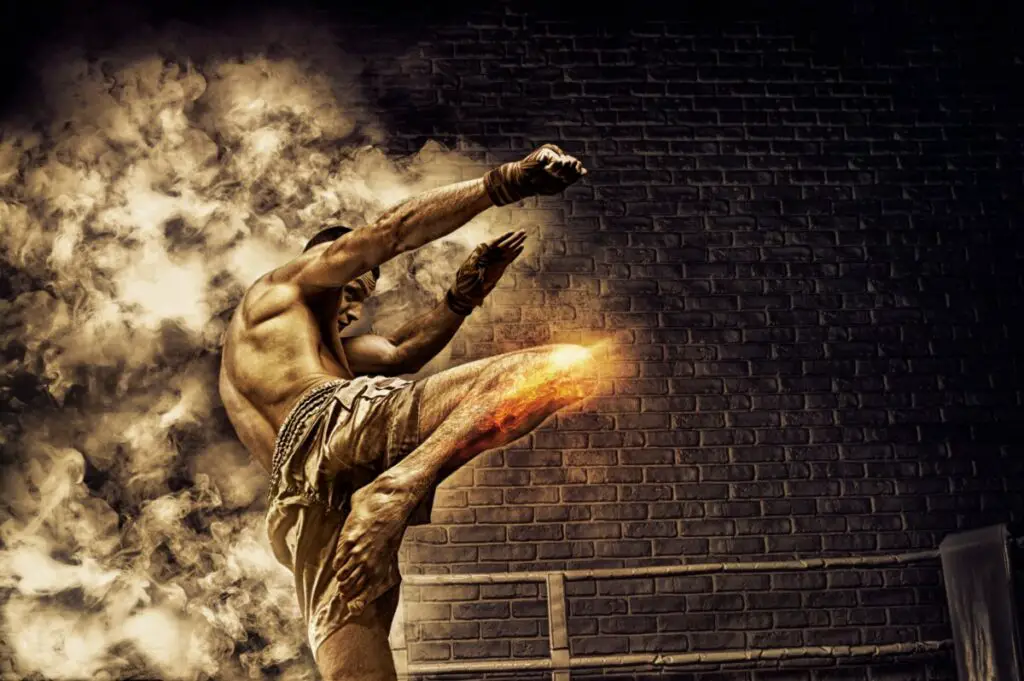 David Douglas was born on August 16th, 1982, in Antioch, California. He was taught martial arts by his father, who was a black belt in Tae Kwon Do as a child. He often used his skills to deflect bullies who were bigger and heavier than he was.
He has been hired by many different companies like EliteXC and Strikeforce. He began with Strikeforce in 2009. He has won 2 of 3 notable fights with this business. He has won 10 matches in total, with 9 of them being knockouts. His most recent fight was on October 22, 2022. He continues to fight and push for victory

!
5. Anthony C. Ferrante
Anthony C. Ferrante was born in Antioch, California. He is known for his work in media, specifically film directing, producing, and screenwriting. He found a love for film while he was attending Antioch High School. His first film was shot for a class that he took from Los Medanos College, a nearby community college. He eventually got a Bachelor's Degree in Film Studies from San Fransisco University.
After graduating, he went on to have a successful career. He has a big hand in many horror movies. His most well-known work is the Sharknado series. He has been the director for all 6 movies and has appeared in 5 of them as an actor. His most recent release was Zombie Tidal Wave in 2019. He has been influential in horror movies throughout the years and continues to make an impact to this day

.
6. Isaiah Foskey
Isaiah Foskey was born on October 30th, 2000, in Antioch, California. He is a young star that will likely appear on the professional football field soon! He played high school football at De La Salle High School in Concord, California. He played as a defensive end and tight end.
He was recruited and signed with Notre Dame as a defensive end. He is currently a starter as of 2021. He is in his senior year of college and is likely to continue into the professional realm of football. Keep an eye on number 7 for the Notre Dame Fighting Irish, as he is going places

!
7. Kyle Harmon
Kyle Harmon was born nearby in Walnut Creek, California. His father had a deep impact on him and his love of football. His father played at the collegiate level. His father's death in Kyle Harmon's high school career impacted him deeply. He ended up going to Freedom High School in Antioch, California. Kyle Harmon played on his football team as a linebacker. During his high school career, he was named the Best Defensive Player of the Year twice in the Bay Valley Athletic League.
He committed to play collegiate football with a variety of schools, including the University of California, but decided to enroll at San Jose State University and played there. As he progressed, he had the second-highest numbers for tackles out of all college-level players. He is currently on the watch list for the Butkus Award. With this kind of progress, he could easily be in the professional league as soon as next season

!
8. Lori McCreary
Lori McCreary was born in Antioch, California, and grew up in the area. She went to Antioch High School and graduated in 1979. After she graduated, she went on to UCLA and got her degree in computer science. Before she even graduated college, she already had cofounded a legal software company called CompuLaw.
Through her love of a play called Bopha! she fell in love with the film industry. She met Morgan Freeman through this, and they ended up co-founding a company called Revelations Entertainment. This entertainment company's mission is to produce entertainment that reveals the truth.
They have produced a variety of films that follow that mission. Some of the films that have been produced by the company include The Magic of Belle Island, Invictus, The Story of Us with Morgan Freeman, and The Story of God with Morgan Freeman. She is also working on Madam Secretary; a television show being produced by CBS. She is also a part of the Producers Guild of America and many other organizations. She is considered one of the most powerful women in Hollywood

.
9. Gary Sheide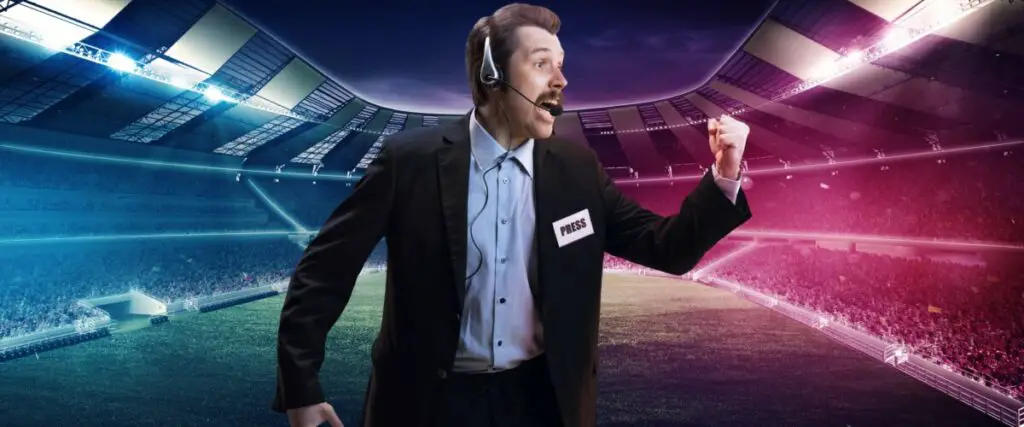 Gary Sheide was born and raised in Antioch, California. He went to Antioch High School and played many different sports, including baseball, basketball, and football. After he graduated in 1971, he went on to play as a quarterback for Diablo Valley College. He only played for that college for 1 season and was recruited to play by Brigham Young University Provo. He helped lead the team to the Western Athletic Conference championship.
He also was awarded the Sammy Baugh Trophy for being the best passer that year. Although he was picked in the third round of the NFL Draft for the Cincinnati Bengals, he never played in the league.
Instead, he is now a physical education teacher at Mountain Ridge Junior High School. In addition, he coaches football at Lone Peak High School. He also has been an analyst for BYUtv for baseball, softball, and football. He also was an analyst for some college football with KBYU. For all of these different accomplishments, he was inducted into the BYU Hall of Fame. He might not be on the football field anymore, but he is continuing to make big impacts on the sport

.
These 9 people are just a snapshot of how awesome Antioch, California is! There is nothing like living so close to the ocean and being in awe of the California sun and lifestyle.