I was amazed to discover just how many celebrities either got their start in Alexandria, Virginia, or ended up deciding to settle down there. Also surprising is the large variety of celebrities. From R&B artists to country singers, to actors, to activists, to Olympic athletes, Alexandria has truly seen it all.
9. Monte Durham
Monte Durham was the star of TLC's Say Yes to the Dress: Atlanta, which was filmed for 10 years. Before his rise to stardom, Monte started off his career working in hair styling and fashion merchandising. He first started getting really noticed while working as a bridal-image consultant based out of Washington D.C.
He has now returned to his childhood hometown of Alexandria, Virginia, and has opened a high-end salon, which he has named Salon Monte.
8. Kali Uchis
Kali Uchis

is a Grammy Award-winning R&B artist born in Alexandria, Virginia. She was born Karly-Marina Loaiza, and her father had moved from Colombia to Alexandria, where he met Kali's mother. She credits the art classes

that she took during her time at T.C. Williams High School (now renamed Alexandria City High School) for helping her develop her unique style of music. Her teachers would sometimes let her skip her other classes to take time to create short videos

.
Kali was originally more interested in directing than starring in music videos, but her career as a singer is what she is now mostly known for. She has even collaborated with Snoop Dog.
Kali now lives in L.A., but she loves her birthplace and is grateful for how its influence helped her develop as an artist.
7. Naomi Wadler
At 11 years old, Naomi Wadler

began her journey toward becoming an iconic figure in the battle against disproportionate gun violence toward women and girls of color.
Naomi was inspired to start speaking up by the death of the daughter of her mom's best friend in a February shooting in Florida at Marjory Stoneman Douglas High School. The family friend was one of 17 members of the school's student body/staff tragically gunned down that day.
Naomi and several of her friends got together and organized a walkout with their fifth-grade class at George Mason Elementary School. They even held organization meetings at each other's houses and wrote letters to their principals explaining their actions.
The walkout consisted of more than 200 students leaving class for 18 minutes. One minute for each of the lives lost in the Florida shooting, and one additional minute in honor of Courtlin Arrington. Courtlin, a black girl from Birmingham, Alabama, had been shot and killed at school by her boyfriend, but her story received minimal media coverage.
About a week after organizing this event, Naomi was asked to speak at an anti-gun violence rally in Washington D.C. that would be taking place two days later. She was nervous, as she had never given a speech before, but she accepted. Naomi had no idea just how many people would actually be attending the rally, and has confessed to being absolutely terrified whilst standing up in front of the immense crowd.
Her now iconic orange scarf that she wore for her speech was knit by her aunt the night before the rally to be something colorful to go with the more somber all-black outfit Naomi wanted to wear. Naomi's mother wanted her to wear something more sweet or colorful, so the orange scarf in honor of anti-gun violence served as a colorful compromise.
This scarf is now on display as part of the Smithsonian's exhibit Girlhood: It's Complicated. This exhibit is meant to be a new approach to exhibits on women's rights and suffrage. Representatives of the Smithsonian have stated that they wanted to put a new spin on the idea by showing what life is currently like for women and girls living in the United States instead of showing the history of women's rights as there are already many exhibits doing an excellent job at showcasing that part of history.
Naomi has continued her work as an activist and has become one of the faces of the war on gun violence.
6. Dermot Mulroney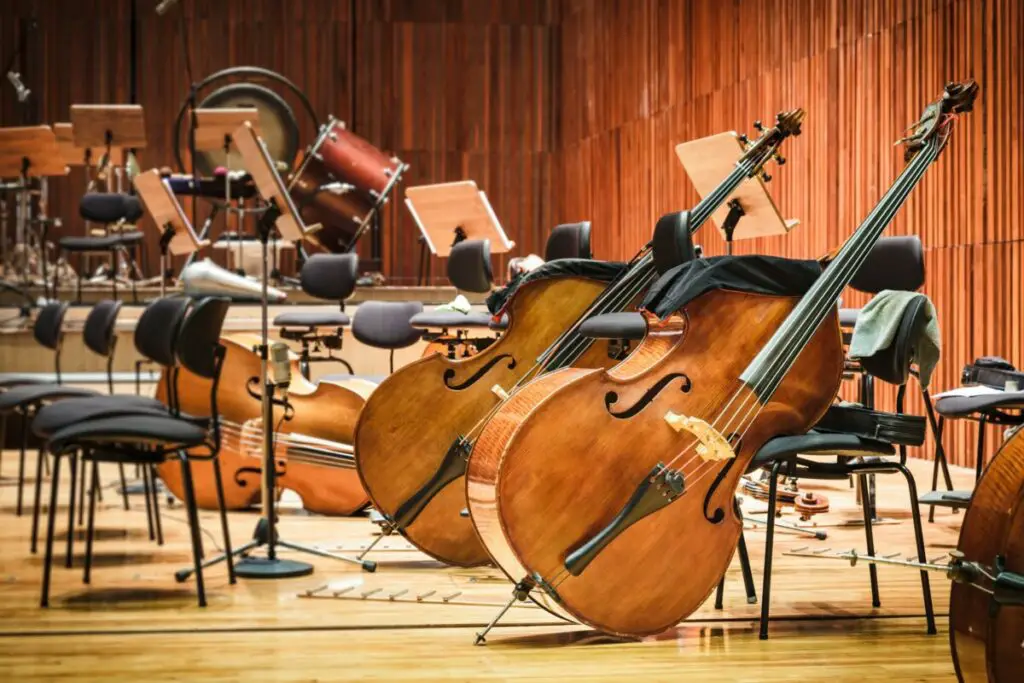 Dermot Mulroney

is an Irish-American actor and classically trained cellist. He is best known for roles in romantic comedies and western movies and has done several projects with Julia Roberts. He was born in Alexandria, Virginia, and graduated from T.C. Williams High School. He later graduated from Northwestern University, where he studied in the School of Speech.
His younger brother Kieran is also an actor and the two starred together in the 1991 John Hughes movie Career Opportunities. Dermot and his older brother Sean Mulroney own The Double Door, a popular music club in Chicago, Illinois.
A few projects you may recognize him from are My Best Friend's Wedding, The Wedding Date, Insidious 3

, and the popular tv show New Girl. He is known for his deep gentle voice and demeanor along with the scar on his lip.
His skills as a cellist have led to him playing in several film scores such as Mission Impossible 3, as well as playing the double bass and cello for Rain Phoenix and Summer Phoenix's band's EP Papercranes.
5. Christopher Meloni
This Alexandria native is most recognizable for his leading role in the Law & Order spinoff, Law & Order: Special Victims Unit. Christopher's major break-out role was when he portrayed a psychopathic bisexual inmate in the prison tv show Oz. You may also recognize him from his role as the "other man" in Julia Robert's The Runaway Bride. He has been nominated for the Emmy several times due to his performance in Law & Order: Special Victims Unit.
He now lives in New York with his wife and two daughters.
4. Charles Esten
Charles


E

s

t

e

n

was born in Pittsburgh, Pennsylvania but raised in Alexandria, Virginia, and graduated from T.C. Williams High School.
Charles is an American actor, singer, and songwriter. He often goes by the nickname "Chip". Charles is best known for his roles as Deacon Claybourne on CMT's Nashville and Ward Cameron in Netflix's Outer Banks.
In his theatrical career, he has been honored to perform for both the Queen and eventually President and Mrs. G.W. Bush as Buddy Holly in the stage musical Buddy.
He is also a successful musician, even having won a Guinness World Record in 2017 by releasing 54 original songs. Once a week for 54 weeks in a row, he released one song.
3. Elena Delle Donne
Elena


D

e

l

l

e


D

o

n

n

e

started off her WNBA career in 2013 and was voted Rookie of the Year after having been voted Rookie of the Month 4 times that year. In 2015 she was the WNBA MVP, and she was the WNBA MVP in 2019 as well. Elena was the first member of the WNBA to join the 50/40/90 club.
Elena is the star player of the Washington Mystics

. The Mystics are a WNBA team based out of Washington D.C.
Elena currently lives with her wife in Old Town, a lovely neighborhood in Alexandria, Virginia.
2. Noah Lyles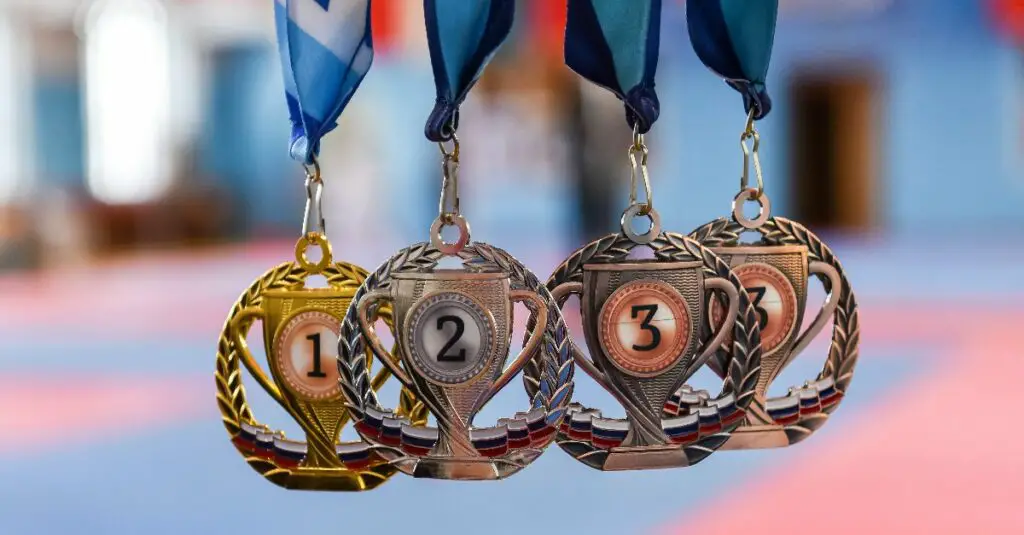 Noah Lyles is an Olympic sprinter who competes in the 100 and 200-meter sprints. He attended Alexandria's T.C. Williams High School with his younger brother Josephus, who is what inspired him to try to get to the Olympics. In 2019 Noah won the World Championship, and in 2021 he and his brother Josephus

tried out for the Olympic team, with Josephus failing to pass the trials due to injuries.
Noah won the bronze and called it boring, saying he came to the Olympics to win. He proceeded to cry and share how his brother had inspired him and was the reason he was even in the Olympics in the first place and how much Noah wished that Josephus could have been there with him.
These two brothers are incredible athletes and serve as great inspirations and examples of hard work and brotherhood.
1. Earl Lloyd
In 1950, while a player with the Washington Capitols, Earl Lloyd

became the first African American to play in an NBA game. He left basketball behind for two years to serve in the military. When he came back he was signed on to play with the Syracuse Nationals. In 1955 he brought the Syracuse Nationals to the Championship and then proceeded to become the first African-American to win an NBA Championship.
He was traded to the Detroit Pistons in 1958 and stayed with them until he retired from the NBA in 1960 at the age of 32. He stayed on with the Pistons as a Scout and is credited with discovering some of their best players. In 1968 he became the first African-American Assistant Coach in the NBA, then in 1971, he became the second African-American to become a Head Coach in the NBA.
In 2001 he was awarded the Legends of Black History Sports Award, and then in 2007 T.C. Williams High School's new basketball court was named after the hometown hero. Lloyd passed away in September of 2015, after having blazed many trails for his fellow African-American athletes.
Related Topics:
If you like the article above, here are some other similar articles you should check out!
17 Reasons Not to Move to Alexandria, Virginia

Is Alexandria, Virginia a Liberal City?

Is there Public Transportation in Alexandria, Virginia?