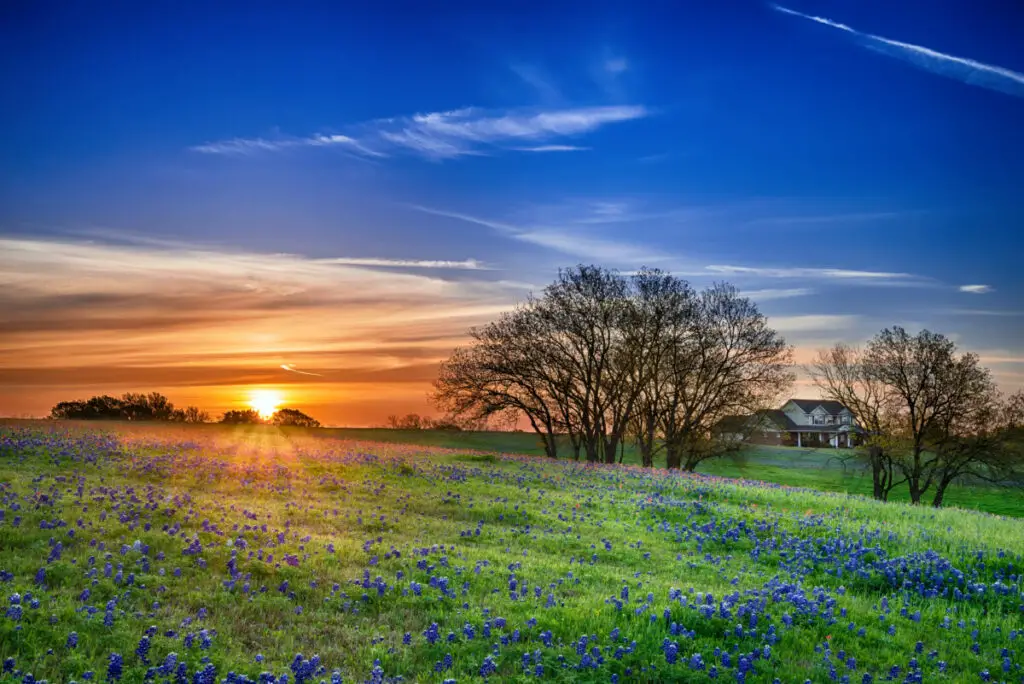 Abilene, Texas is a nice, developing town that has small city charm and modern change. It is a place that many people lovingly recall as home. Some of those people include some famous celebrities that have made some big changes both in and out of Abilene.
1. Bonnie Curtis
Bonnie Kathleen Curtis

might have been born in Dallas, but she found her way to Abilene when she looked for a place to go to college. She graduated from Abilene Christian University with a degree in journalism. She was soon led to production work on movies. The first movies she helped with were Arachnophobia and The Dead Poet's Society.
During her time working as an assistant producer in The Dead Poet's Society, she met Steven Spielberg, who became a longstanding friend in the industry. The biggest movies she has worked on so far are Saving Private Ryan, A.I., Minority Report, and The Lost World: Jurassic Park.
She also has done some independent producing and has advocated for LGBTQ+ rights.
2. Case Keenum
Casey Austin Keenum

was born on February 17th, 1988, in Brownwood, Texas. After a few years, his family moved to Abilene, Texas. He was the quarterback on the team and was heavily scouted due to his strengths in throwing long passes and touchdowns. About 160 schools wanted him, but the University of Houston won out due to the fact they offered him a scholarship.
He was a beast in college football. He won many awards, helped the college win the bowl for the first time since 1980, and broke some records. After graduating with a degree in business administration, he went on to get a master's degree in sports and fitness administration and played on the team for 6 years total.
After college, he ended up starting on a practice team for the Houston Texans. A year later, he was put as a third-string starter and made the starter by the end of the season. He has continued to rise above the challenges when he has played for other teams, such as the St. Louis Rams, Minnesota Vikings, Denver Broncos, Washington Redskins, and Cleveland Browns.
3. Chris Christian
Lon Christian Smith

, otherwise known as Chris Christian, was born on February 5th, 1951, in Abilene, Texas. He is a huge name in music, as he has written songs for many famous singers and has been a big producer of music as well. He has written songs for people like Elvis Presley, Donnie Osmond, Amy Grant, and various others. He had a really big hand in helping Amy Grant become famous, as he helped produce her first album and helped her get her first and second albums produced. He helped produced 4 albums that won Grammy Awards and 9 that were nominated.
Besides producing, he also wrote and sang some of his own music as well. He was signed with Boardwalk Records, a prestigious company that has produced songs for the Beach Boys. His music can be heard on the radio and at big events like the Olympics and the Super Bowl.
4. John Lackey
John Derran Lackey

was born on October 23, 1978, in Abilene, Texas. He grew up in Abilene and had a good time with sports at Abilene High School. He was decent in baseball, football, and basketball. His love was baseball and he received many awards in high school for his skills.
After high school, he went to play baseball with the University of Texas at Arlington. In the off-season, he learned to pitch. He transferred schools and won the Junior College World Series with Grayson County College.
After he did this, he was put into the Minor and then Major leagues soon after. The first team he played for was the Los Angeles Anaheim Angels. He was known for being an incredible pitcher who had an incredible ERA. He also was known for being competitive. His competitive streak helped him retire with great stats like a 3.92 ERA, 2,294 strikeouts, and a win-loss streak of 188-147.
5. Paige Moss
Paige Moss

was raised in Abilene, Texas. She has worked in a variety of fields. At one point, she worked with a senator as a senator page in high school. She also has a love for theatre. She is known for her work in acting and some of her roles on TV. She played a recurring role in Beverly Hills 90210 as Tara Marks. She also played a werewolf in Buffy: The Vampire Slayer. She has had many smaller roles in shows like Baywatch Nights, Seinfeld, and Random! Cartoons as Princess Bubblegum in the Adventure Time episode.
6. Jessica Simpson
Jessica Simpson

was born on July 10, 1980, in Abilene, Texas. Due to her family's situation, she found herself moving a lot. However, she found a consistent love of singing while she was singing in a church choir. Her dad, who is a Southern Baptist youth minister, had a dream that she was a famous singer and gave her support to begin a career.
She auditioned for big things when she was young but wasn't discovered until Proclaim Records found her. She has had many different producers and her musical image has shifted drastically. She went from being a purely Christian singer, to a singer that was marketed as being the opposite of Brittany Spears, to a country singer.
In her career, she has produced a wide variety of albums and tracks. Some of her most famous tracks include "I Wanna Love You Forever" and "Sweet Kisses". She has released seven albums in total. Her singing career was really launched by her grandma's generous donation to release her first album after the producers went bankrupt. Her family has been prominently involved in her career, as her parents both helped her with touring at the beginning. Throughout her career, there has been a large amount of growth in her character that is apparent in her music.
She has also been on many different TV shows and has even has starred in a few. One of them was based on her relationship with her first husband when they were newly married. She also has had some roles in movies as well, such as The Dukes of Hazzard, Blonde Ambition, and Private Valentine: Blonde and Dangerous. She has also released several clothing lines.
7. Hollis Thomas
Hollis Thomas

was born on January 10th, 1974, in Abilene, Texas. He is known for his time in the NFL as a defensive tackle. He first was signed as an undrafted free agent for the Philadelphia Eagles in 1996. He was with them for about 10 years and became a pivotal part of their defense. After he was released from the Eagles, he was quickly snatched up by the New Orleans Saints. He was considered a major part of how the Saints got to their first NFC Championship ever.
At one point, he was suspended from some games because of steroid use. A doctor for the team was a part of his appeal and claimed that it was a false positive due to steroids in his inhaler for asthma. After this, he went on to work for the St. Louis Rams and the Carolina Panthers. He is now retired from football.
8. Sarah Weddington
Sarah Weddington

is an amazing attorney and icon in women's rights history. She was born on February 5th, 1945, in Abilene, Texas. She was a remarkably accomplished teenager, with accomplishments in her church, band, and high school. She graduated high school 2 years early and went to college to get a degree in English.
After graduating with an undergraduate degree, she decided to go to law school at the University of Texas Law School. While she was there, there were only 4 other women in her class of 120. She met her husband there and graduated in the top quarter of her class.
She struggled to find a job in law, so she began to work with some other graduates looking into ways to challenge anti-abortion statutes. Soon after, a woman named Norma McCorvey, who wanted an abortion and couldn't get one as it was illegal in Texas, came to her and asked for help. Sarah Weddington represented the case that is now known as Roe v. Wade. This case is what made abortion legal in every state. However, it was overturned in June 2022.
After this, she continued to fight for women's reproductive rights and was elected to the Texas House of Representatives. She also opened the Weddington Center and was a professor at a few different colleges.
9. Allie May Carpenter
Allie May Carpenter

, also known as A.M. Carpenter, was a remarkable artist. She graduated with several degrees in art, which led to her becoming the head of the department of art at Simmons College in Abilene, Texas. She first started working there in 1922 and retired from the college in 1961. She has donated her artwork and it resides in several areas of Texas. One of those places is the First Baptist Church in Abilene.