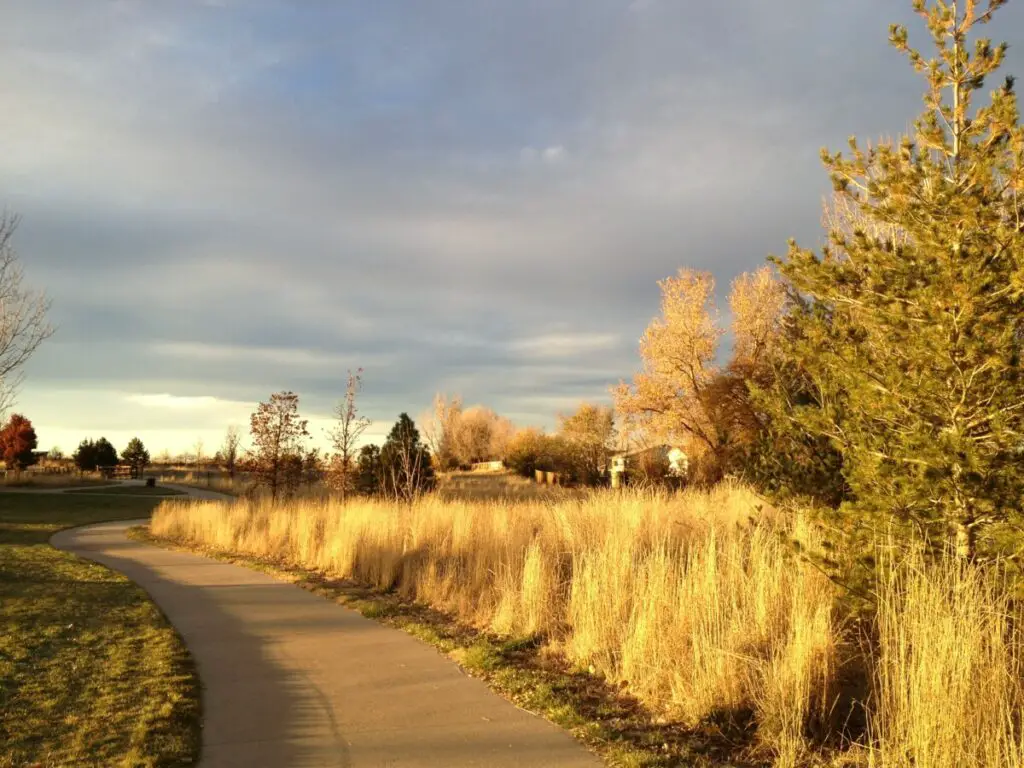 Aurora, Colorado is a beautiful city in Colorado that has access to the majestic mountains nearby. It's a place many call home, including some people that are famous. Let's see what famous people have and continue to live in Aurora!
1. Jordyn Poulter
Jordyn Ashley Poulter

was born in Naperville, Illinois on July 31st, 1997. She soon moved to Aurora, Colorado, and even attended Eaglecrest High School. Even in high school, she was an incredible volleyball player. She was ranked 3rd in the nation and was recruited in high school by several different teams. She was signed with the University of Illinois as a sophomore in high school.
Once she was in college, she thrived and won many awards. She was titled All-American twice and was in the top 10 setters in the nation. She helped the team get to the Final Four as well. After her college career, she went and played in the Olympics and several international competitions. In 2020, she helped the United States get gold for the first time in an indoor competition and was titled the best setter on an international level. She now plays in Italy.
2. Elijah McClain
Elijah McClain

has a sadder tale of fame. He was a man that grew up in Aurora, Colorado with his family. They had moved to Aurora from Denver to avoid gangs and gang violence. His mother homeschooled Elijah and described him as being an intelligent and kind person. As a kid, he taught himself how to play the violin. He would go to animal shelters and play the violin for them, as he felt it helped them feel better. As an adult, he was a massage therapist.
Elijah is famous is that he was a victim of violent crime. In August 2019, police officers were called to come and apprehend a man who had a ski mask that was acting frantic. The caller even clarified that they didn't feel like anyone was in danger, they simply wanted law enforcement to help the person out. The three officers that apprehended him overreacted, to put it mildly. The three officers apprehended McClain and handcuffed him. All three of the men held McClain to the ground, where he pleaded with the officers and explained himself. He threw up several times due to the amount of pressure used. One of the officers used a special hold on him that blocked blood flow to the brain, which caused him to black out.
Paramedics came and the officers told them he was on some kind of drugs, and they administered an unusually large dose of ketamine to sedate him. Three days after he was apprehended, he was diagnosed as brain dead and taken off life support. The stories between the officers and the footage differ, which makes what exactly happened unclear. There are several pieces of strong evidence that indict the officers, but the officers are still awaiting trial in 2022. This has caused much outrage country-wide.
3. Brandon Quinn
Brandon Quinn

was born on October 7th, 1977, in Aurora, Colorado. He is known for his acting in several movies and television shows. Some of the shows and movies that he has performed in are Express: Aisle to Glory, The Big Wolf on Campus, Drake and Josh, CSI: Crime Scene Investigations, the Vampire Diaries, and Sweet Magnolias. He has also been featured on many more television shows as well.
4. J. Scott Campbell
Jeffrey Scott Campbell

was born on April 12th, 1973, in East Tawas, Michigan. His family soon moved to the Denver area and he graduated from a high school in Aurora. While he was in high school, he entered a competition titled, "Invent the Ultimate Video Game" with some sketches and concepts. He won the competition. After high school, he did freelance work. His first big breakthrough was when he was hired by Windstorm Productions to do some smaller projects like Gen. Eventually, he wrote his own comic named Danger Girl.
Years later, he signed an exclusive contract with Marvel Comics and worked hard on The Amazing Spiderman comics for a long time. He also did a cover for The Invincible Ironman, which was controversial and eventually pulled from production. He still works in the field and is known for using mechanical pencils with different hardness' of lead to create his artwork.
5. Maggie Flecknoe
Marguerite Kathryn Flecknoe was born on April 17th, 1983, in Aurora, Colorado. She is a remarkable actor, particularly as a voice actor

.
She is known for voicing characters in many animes

, including The Garden of Words as Yukari Yukino, Devil May Cry: The Animated Series as Cindy, Love, Chunibyo & Other Delusions as Shinka Nibutani, and Parasyte as Kana Kimishima. She also has been in commercials and has her own radio station. She is well known and skilled in her field as well, due to her master's degree in theatre.
6. Tia Fuller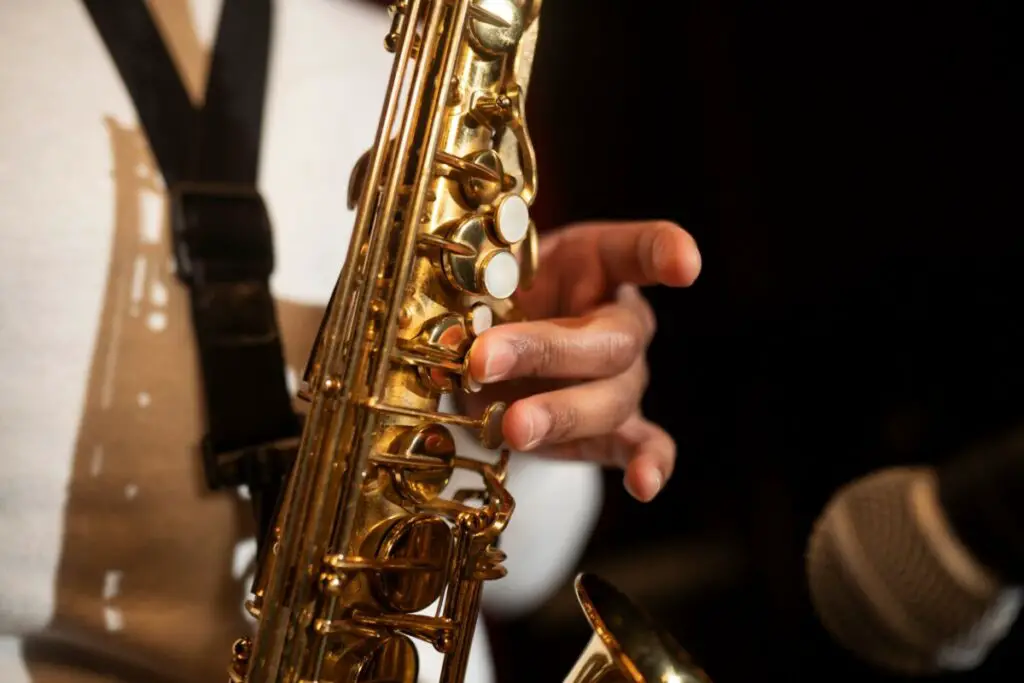 Tia Fuller

is an incredible saxophone player who is a native of Aurora, Colorado. Her entire family is musically inclined, which led to her having a passion for music at a young age. Her father played the bass, her mother sings, and her sister also plays an instrument.
She began to play the saxophone at Gateway High School and continued to play as she went to college for a music degree. At Spelman College in Atlanta, Georgia she graduated magna cum laude. After that, she went back to Colorado and got a Master's Degree in Jazz Pedagogy from the University of Colorado Boulder.
After being educated in music, she went on to play professionally. She was in a group that produced several albums. She also was a part of an all-girl ensemble that toured with Beyonce. She also has worked with many other musicians, including Esperanza Spalding, Terri Lyne Carrington, and a few orchestras. The most recognized achievement she has is being in the Pixar movie Soul. She now teaches at Berkeley.
7. Bowen Yang
Bowen Yang

is a renowned actor and social media icon who has lived in many different countries. He was born in Australia. His parents were originally from China so his dad could get his doctorate in mining explosives. 6 months after Bowen was born, they moved to Canada. When he was 9, they moved to Aurora, Colorado. While he was in Colorado, he was drawn to comedy shows and even joined an improv group in high school. He was even voted most likely to be on Saturday Night Live.
He soon went on to do just that! He went to NYU to get a degree in chemistry, funnily enough, but realized after graduating that he wanted to be an actor instead of a doctor. He worked a job with One Kings Lane, as a graphic designer. He did comedy on the side as well. He started a podcast called Las Culturistas with Matt Rogers, which helped him gain fame and prestige.
In 2018, he was hired as a writer for SNL and transitioned to the stage in 2019. He is the third openly gay man on the show and the first Chinese-American actor on the show. He is still on the show and is becoming a bigger icon on social media.
8. Michelle Howard
Michelle Howard

was born on an Air Force Base in California on April 30th, 1960. However, she graduated from Gateway High School in Aurora, Colorado. After that, she went to school at the United States Naval Academy and got her Bachelor's Degree in Science and went on to get a Master's Degree in Military Art and Science from the United States Army Command and General Staff College.
She went into the United States Navy and has made a big splash there. She has won many awards and is the first African-American woman to command a US naval ship and to achieve 2-star and 3-star ranks. She also became the Vice Chief of Naval Operations, which made her the highest-ranking woman in United States Naval history.
9. Aaron Moorehead
Aaron Matthew Moorehead

was born on November 5th, 1980, in Aurora, Colorado. He was born to a family that was already well-known for their experiences in professional football. His dad was Emery Moorehead, who played with the New York Giants, the Denver Broncos, and Chicago Bears. Aaron developed a love for the sport as well. In his professional life, he was on the Indianapolis Colts as a wide receiver and did well while he was a player. He was on the team when they beat the Chicago Bears in the XLI Superbowl.
He soon went on to coach for a variety of college teams and professional ones as well. He worked for the University of New Mexico, Vanderbilt, Texas A&M, Virginia Tech, and Stanford. He now works for the Philadelphia Eagles as a wide receiver coach.
All of these people have differing levels of fame and expertise in different areas. It just goes to show how incredible the city of Aurora, Colorado is. It also goes to show that there is fame wherever a person goes.