Santa Rosa, California, a city under 30 miles from the west coast and 30 miles south of the redwood forests, has been the backdrop of many a famous movie or television show, including Alfred Hitchcock's Shadow of a Doubt and Scream (1996). It is filled with beautiful vineyards, lush downtown history and character, and plenty of local businesses to support and enjoy. As the largest city in California's Wine Country and Redwood Coast, the city is home to just under 180,000 people.
But how many of those people have been celebrities? From being born in the city to settling down or kicking off their career, here are nine famous celebrities who have lived in Santa Rosa.
Jerry Robinson
A linebacker in the NFL for thirteen years, Jerry Robinson played professional football for both the Philadelphia Eagles and Los Angeles Raiders. He was the star of Cardinal Newman High School located in Santa Rosa from which he graduated as the captain of the football, basketball, and track team. (source)
After high school, this athletic star continued his talented career and played for UCLA and set the school record for most tackles in a single game. He earned All-American honors three times and played during the 1970s, 1980s, and 1990s. He also won the Pop Warner Trophy in 1978 which is awarded every year to the most valuable senior player on the West Coast. He was on the winning team in the 1982 Pro Bowl and his astounding football career landed him a spot on the National Football Foundation's Hall of Fame.
Rebecca De Mornay
Rebecca De Mornay was born in Santa Rosa in 1959 and is an actress who made her breakthrough in the film Risky Business with costar Tom Cruise. Her role in The Hand that Rocks the Cradle earned her the award in the MTV Movie Awards for Best Villain. She also won Best Actress in a Motion Picture or Miniseries in the Online Film & Television Association in 1997 for her role in The Shining and was nominated for Best Actress awards from the Academy of Science Fiction Saturn Award as well as from the Chicago Film Critics Association Awards. (source)
Luther Burbank
Luther Burbank was a botanist credited with more than 800 different varieties or strains of plants such as flowers, fruits, vegetables, grasses, and grains by the end of his career in 1926. Many people benefit from Burbank's work, as the pioneer of agricultural science, every day without even knowing it. His most famous cultivation is the Russett Burbank potato which is now the most widely cultivated potato in the United States. This is the type of potato that most McDonald's fries are made from.
He cultivated fruit the most and prunes or plums specifically he cultivated 113 different types in his 55 years of work. He moved to Santa Rosa in 1875 where he purchased a 4-acre plot of land where he built a greenhouse and nursery where he experimented in his fields following a model he developed from studying Charles Darwin's theory for the rest of his life when he died in 1926. These acres are now a park open to the public in Santa Rosa where his house is also located as the Luther Burbank Home and Garden, a National Historic Landmark. (source)
Guy Fieri
Guy Ramsay Fieri was born in Ohio but settled down in Santa Rosa to raise his two sons with his wife. He opened up his first restaurant named Johnny Garlic's, a "California Pasta Grill" in Santa Rosa, and opened more locations in the surrounding county. He opened his second restaurant named Tex Wasabi that sold barbecue classics and had a high-quality sushi bar.
Fieri also starred in a few television shows of his own. His first, a six-episode-long cooking show named Guy's Big Bite, aired on Food Network in 2016. His second series, Diners, Drive-Ins, and Dives, featured Fieri traveling the country and trying local eateries. Fieri was also the host of the game show Minute to Win it which aired for two seasons. Since his start with Food Network Fieri has starred many more programs as well as many of his own creating. (source)
Charles M. Shultz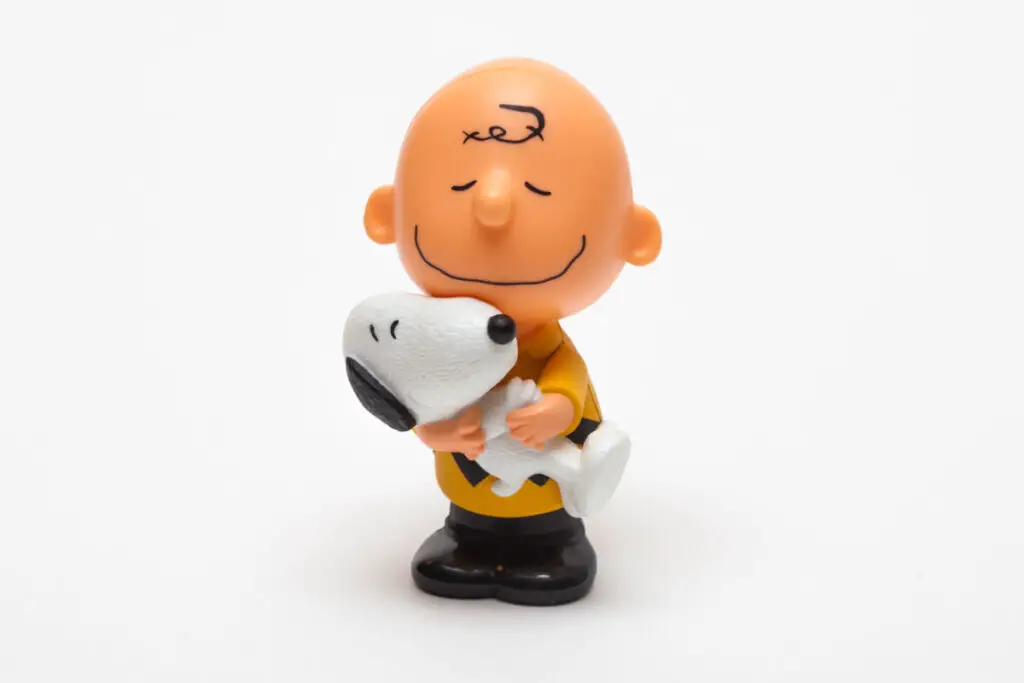 The cartoonist Charles Shultz, famous for his creation of the comic strip Peanuts and all its characters, made Santa Rosa his permanent residence in 1969. Shultz started his cartooning with a weekly one-panel section called Li'l Folks published in the St. Paul Pioneer Press from 1947-1950. This comic is where the name Charlie Brown first appears. Shultz sold his first one-panel to The Saturday Evening Post where he published a total of 17 drawings. Shultz then developed his popular four-panel comic strip which then landed his first Peanuts comic in seven newspapers published with the United Feature Syndicate in 1950.
Peanuts has been published daily in 2,600 papers in 75 countries and in 21 languages in its prime. A museum of his studio, famous comic strips, murals, and life is located two blocks away from his original studio and placed right next to an ice arena he owned. The ice rink is now commonly known as Snoopy's Home Ice.
Shultz requested that no other artist be allowed to draw Peanuts. United Features, the owner of the comic strip respected his wished and published reruns. Shultz thought television was different from the stip which is why television specials have been made with the characters since his death; however, no new comic using Charlie Brown, Snoopy, Lucy, and the other beloved Peanuts characters has been, or ever will be, published again. (source)
Maya DiRado
Madeline Jane "Maya" DiRado is a two-time Olympic gold medalist in Women's Swimming. DiRado was born in Santa Rosa in 1993 and graduated from Maria Carillo High School as a three-time high school state champion. She set the California 200 yard I.M. record with a time of 1:56:17.
She continued on to Stanford University where she set the age group record for women age 17-18 by becoming the fifth woman to ever complete a 400 I.M. in under four minutes. She was named Pac-12 Swimmer of the Year multiple times. She won silver and bronze medals in the Olympics as well as her gold and gold medals in both the World Championships and the Pan Pacific Championships. (source)
Jussie Smollett
Jussie Smollett was born in Santa Rosa in 1982 and began his acting career as a child actor in 1991 with his roles in The Mighty Ducks (1992) and North (1994) by Rob Reiner. He played Jamal Lyon in the Fox television show Empire. This role was hailed for its positive depiction of a black gay man on television. Smollett's also had roles in other movies including Alien: Covenant, Marshall, The Mindy Project, and Revenge. He has also directed a movie named B-Boy Blues, a movie based on a Black gay novel by James Earl Hardy which was released in November of 2021. (source)
Jack London
Jack Griffin London was a novelist, journalist, and activist who pioneered commercial fiction and American magazines during his career. Some of his most popular works include, "White Fang" and "Call of the Wild," both of which are set during the Gold Rush. He was one of the first internationally known authors and is also known for his contributions to the science fiction genre. He is one of the first to earn a fortune based on his writings.
He was part of a radical literary group called "The Crowd" and wrote several works that dealt with eugenics, socialism, worker's rights, and unionization such as "The Iron Heel," "Before Adam," and "The People of the Abyss." His most widely known short story is "To Build a Fire," a story of an unnamed man who falls into a creek in negative 75-degree weather and then must build a fire to dry. He published this story twice.
Once as a tame tale with a pleasant ending and again as a severe look at the man's situation and what happens to him. The comparison of the two versions of his most popular story offered literary critics a look into the difference between a good story and literature.
Natalie Wood
Natalie Wood was an actress with four Golden Globe awards and three Academy Award nominations under her belt. When she was 5 months old when her family moved to Santa Rosa and 8 years old when she started her career as a child actress in the movie Miracle on 34th Street. When she starred in Rebel Without a Cause as a teenager, she was nominated for an Academy Award for Best Supporting Actress. She continued to earn Academy Award nominations throughout her career for her roles in Splendor in the Grass and Love with the Proper Stranger.
The awards she has won include Most Talented Young Actress of 1946 from Box Office Magazine, Star of Tomorrow award from the National Association of Theatre Owners, and New Star of the Year-Actress from Golden Globe Award. Golden Globe also awarded her Best Actress – Television Series Drama in 1980.
Related Topics:
If you like the article above, here are some other similar articles you should check out!
Is Santa Rosa, CA a Liberal City?

13 Best Family Neighborhoods in Santa Rosa, CA

Is There Public Transportation in Santa Rosa, California?