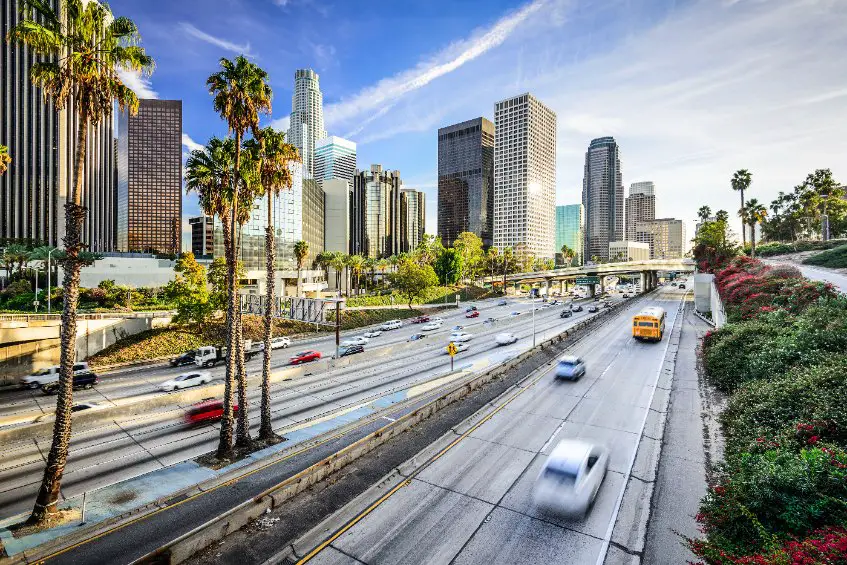 Most of the world's most famous celebrities live in L.A., California, right? Surprisingly, there is a hidden area near Los Angeles where several famous celebrities have their multi-million dollar homes. The town is called Hidden Hills and there are at least 9 celebrities that live there today.
9. Kris Jenner
Some celebrities are open about where they live, while others keep it very private. They have to have great security no matter what. Good thing they have the money to afford a good security system, a gigantic house, and potentially a guest house!
Kris Jenner was not born into fame like her children were. Instead, Jenner grew up in California

, mostly San Diego, and got married to attorney Robert Kardashian. Together they had Kourtney, Khloe, and Kim. After some interesting events in Kris's relationships, she married Bruce Jenner, who is now Caitlyn Jenner, and had Kylie and Kendall with them. She has since divorced him and has since started dating Corey Gamble.
Keeping up with the Kardashians was what made Kris famous, leading to her financial success. Kris has a passion for show business and drama. The world's interest in Kris and her family has made it possible for all of them to afford multi-million dollar homes.
She moved to Hidden Hills in November of 2021 after moving out of her Calabasas home. She wanted to live close to her daughter Khloe. The house is 9,400 square feet and is worth about $9.925 million.
The house is surrounded by land and lots of beautiful trees.
8. Kylie Jenner
The second celebrity, another star from Keeping up With the Kardashians, also owns a beautiful mansion in Hidden Springs

California. Her name is Kylie Jenner. She is a star of the show and a model. She also sells her own line of cosmetics, which you can find online and at Ulta.
She has had an on-again-off-again relationship with Travis Scott and they have two children together. She moved into her home in 2016, buying it for $12.05 million. The mansion has everything you could imagine, including a gym, large kitchen, spa, and more. Jenner has a private guest house with a separate entrance as well.
Kylie has owned several different houses, but this one she has put a lot of effort into making hers. She has a room, especially for her daughter Stormi. Each room has its own theme that Kylie designed herself. Some of the designs include the color pink and butterflies.
Los Angeles may be the popping place for celebrities, but these celebrities live a 32-minute drive out of the city. However, it is often worth it because they have their own expensive and custom homes in Hidden Hills, California.
7. Kim Kardashian
Thanks to her mother's ambition, Kim was born into fame. Her fame continues to grow through her relationships and children.
Kim lives in a beautiful home in Hidden Hills

close to her family. The house was purchased in 2014 for almost $20 million. Then, Kim and her then-husband Kanye West began to renovate it, which they did a lot. Kim and Kanye West didn't actually move into their remodeled home until 2018. Kim lives there with her four kids: Chicago, North, Saint, and Psalm.
It is a large and spacious house with minimalistic features inside. Everything looks modern and crisp. It has great lighting for pictures and videos. Most of the interior is white.
There are 8 bedrooms, 10 bathrooms, a basketball court, and 2 swimming pools.
Kim and Kanye used to live in this house together, but since their divorce, Kanye has spent most of his time in Wyoming.
The Kardashians are all very successful and have homes in Hidden Hills, California, which allows them to visit each other frequently when they aren't traveling.
6. LeAnn Rimes
Famous singer, songwriter, and actress LeAnn Rimes has been a star since she was 3 years old. She participated in theatre as a child and was going on tours when she was only 9 years old. She was the lead in Annie when she was a child. She decided to start singing country music and often sang the star-spangled banner at the Dallas Cowboy football games.
She produced more than country music as time went on. Some of her pop songs were extremely popular. She also recorded a lot of Christmas songs.
Rimes' massive home in Hidden Hills

has a country feel to it, which makes sense. It has 6 rooms and is decorated with wood throughout the $3 million

home. There is a large suite and patio with a beautiful outdoor view. She also has a detached guest house.
5. Eddie Cibrian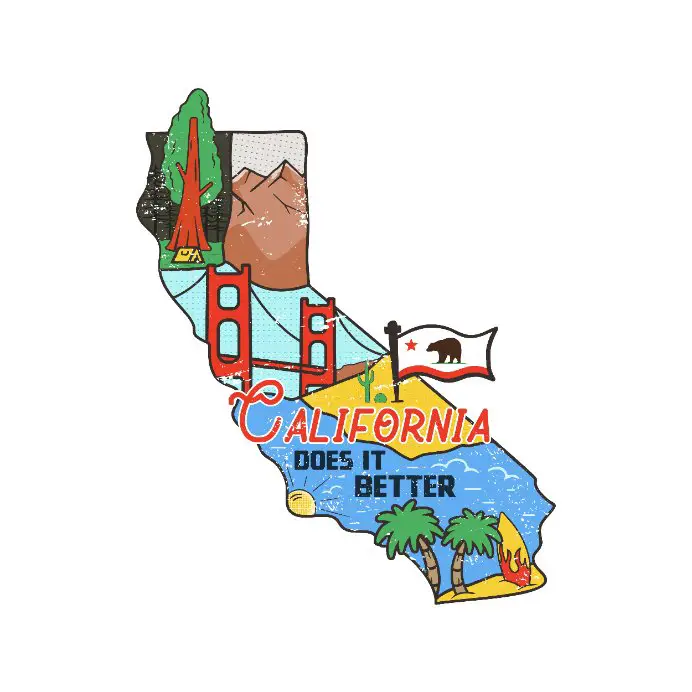 It is not a surprise that LeAnn Rimes' current husband also dwells in Hidden Hills California. Rimes and Cibrian got married in 2011 and have lived in their Hidden Hills home ever since.
Eddie Cibrian is a famous American actor who has been in different relationships and has also been through a divorce like LeAnn. Eddie and LeAnn met and had an affair when they were filming a movie together.
Cibrian has 2 sons from a previous marriage who also live in a Spanish-style home of 8,642 square feet

. There is room for several guests and children. The family enjoys their 2 acres of land and swimming pool.
4. Jessica Simpson
This singer worked hard to live her dream. With the help of her kind parents, she was able to become a famous singer and sign with Columbia Records. This was the beginning of her fame and financial success. After several years of work and relationships, she has now settled in a beautiful home in Hidden Hills California

.
Jessica Simpson and her husband Eric Johnson purchased their $11.5 million home in 2013. 2.5 acres of land came with it.
The house

was previously owned by Ozzy and Sharon Osbourne.
The home has 6 bedrooms and lots of windows with a gorgeous view of the city. Jessica and Eric have 3 kids with them in their home. They spend time together in the pool, spa, and recording studio at home.
3. Drake
Aubrey Drake Graham

, who goes by Drake, didn't begin his fame as a rapper. He was actually in a film before he started his musical career. The film was called The Next Generation. It was then he began sharing his musical gift that he became more well-known.
Though it may not be for much longer, Drake has a home in Hidden Hills. He wants to sell his home now for $14.8 million. He wants to move to Los Angeles, into Robbie Williams's old home.
The house is 12,500 square feet

and has a theater, beach-volleyball court, and wine cellar. It also has fancy landscaping and architectural features. It is located in a luscious and green part of the neighborhood.
2. Madonna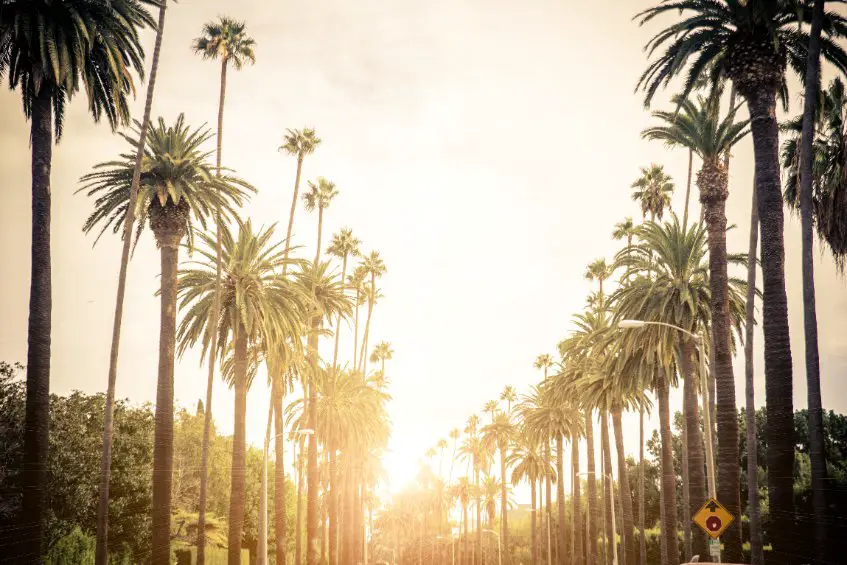 The bold and brave Madonna is famous for her singing voice. She has always been confident in her unique self. This has led her to her fame and financial freedom. Madonna is currently living in Brisbon, Portugal, but purchased a house from the Weekend in Hidden Hills

in 2017. She paid $19.3 million for the home.
Madonna has 6 kids. She was born in 1958 and will be turning 64 in August 2022. She is not currently married.
Madonna is recently celebrating the fact that 50 of her songs have been #1 hit songs. She has also started creating her own NFTs (Non-Fungible Tokens). An NFT that she recently created and is growing popular is called Mother of Creation.
It appears that she has recently decided to sell this house and its 3 acres of land for $25.995 million. The home is over 12,000 square feet

and has a wine cellar, two garages, a pool, a pool house, and a guest house.
1. Will Smith
Will Smith is a famous actor known to play several roles in old movies and new ones. He starred in the Fresh Prince of Bel-Air, Men in Black, SharkTales, and more. I didn't think anyone could come close to being as good a genie as Robin Williams, but Will Smith did a great job. I didn't know he could sing like that!
Will and his wife Jada Pinkett Smith purchased a home in Hidden Hills in 2003 for $

3.5 million

.
The couple wanted a private and spacious home, so they chose one that is surrounded by 150 acres of trees and landscaping. It has 5 bedrooms and 6 bathrooms and is 25,000 square feet.
The marriage between Will and his wife Jada has been having complications recently. They did purchase their Hidden Hills home together, so there are further complications with that.
Hidden Hills California is not near as well known as L.A. Most celebrities seem to live in L.A., but some of the most popular actually live in Hidden Hills. There are several more random cities that celebrities actually live in but no one knows. If I was a celebrity, I would not want the public to know where I live.
Related Topics:
If you like the article above, here are some other similar articles you should check out!
9 Famous Celebrities Who Live in Beverly Hills

Moving to Nevada from California 17 Pros and Cons

Is There Public Transportation in San Diego, CA?