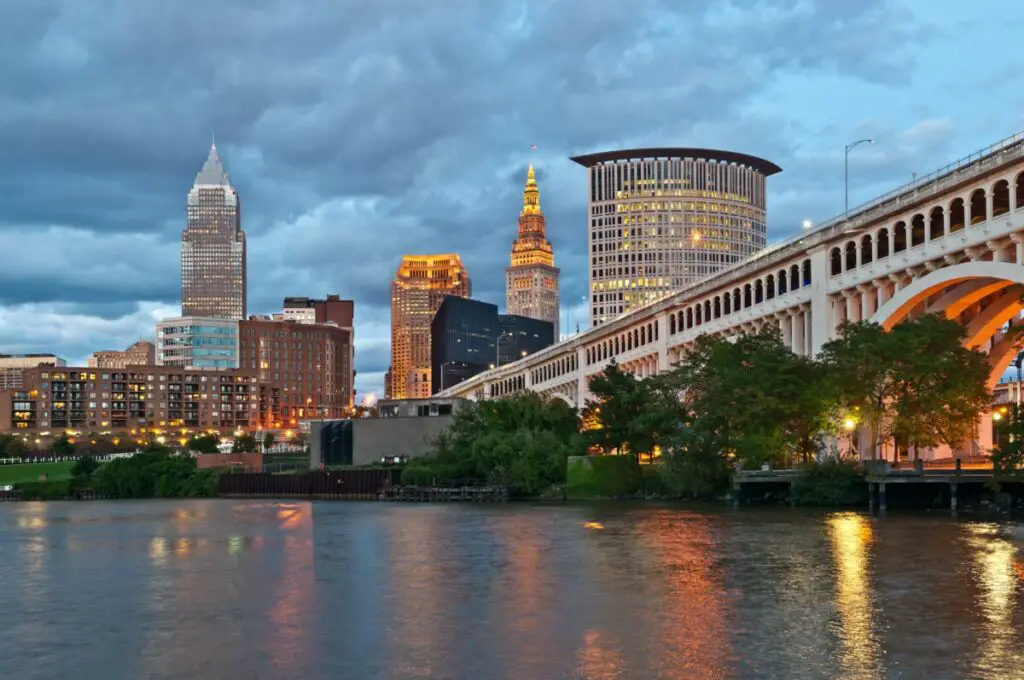 Cleveland, Ohio is a well-known city that is home or has been home to many different celebrities. However, exactly what celebrities currently or have called this city home? We have listed 9 of them below.
1. Teri Garr (Actress)
Born December 11, 1944, in Lakewood, Ohio, she is best known for her roles as an actress, comedian, and dancer. Her father was also an actor and comedian while her mother was a dancer, so they both helped Garr greatly for her future success. Her first ever role was as an extra, though eventually, she got a slightly larger role in many of Elvis's movies as a go-go dancer.
The first ever speaking role that she had was as a damsel of distress in the 1968 movie Head

. Several small roles and several years later, she got a regular role in The Ken Barry "WOW" Show. She then got to start as the doctor's assistant in the horror comedy Young Frankenstein

. Throughout the rest of her film career, she made dozens of staring roles in a large variety of movies.
She was nominated for several different awards for her variety of roles, however, she only ever won one. That award was Best Acting Ensemble in 1994 for her role in the film Prêt-à-Porter

. This was also the last award she was ever nominated for and she appeared in another 7 films after this before retiring.
2. Alan Ruck (Actor)
Born July 1, 1956, in Cleveland, Alan Ruck is best known for his role as the best friend of Ferris Beuhler in Ferris Beuhler's Day Off. Alan studied drama in school, however, after graduating he had a dilemma since he didn't know anyone in either of the major film markets, New York and Los Angeles.

That first job was with Matthew Brodrick

(who eventually played Ferris Beuhler) in Biloxi Blues

, however, he appeared in the theatrical version. He soon became a fairly prominent stage actor and would make many appearances at a variety of Chicago theaters.
His first film role was in Bad Boys

and then, just 3 years later, he made the appearance in his best-known role. The big reason for him getting this role was the fact that his friend Matthew Brodrick encouraged him to just try and audition. After the success of Ferris Beuhler's Day Off, Alan would appear in several other large films like Speed

, Star Trek Generations, Star Trek: Of Gods and Men, and multiple television series.
3. The Russo Brothers (Directors)
Anthony and Joseph Russo, born February 3, 1970 and July 18, 1971 respectively, are both directors, producers, and screenwriters. Both were born in Cleveland and are best known for their work with Marvel

in films like Captain America: The Winter Soldier

 (2014), Captain America: Civil War

 (2016), Avengers: Infinity War

 (2018), and Avengers: Endgame

 (2019).
Together, the two brothers have become some of the best-known directors and in part due to the $2.789 billion that Avengers: Endgame made, they have become the second most successful directors commercially. However, their careers started by using student loans to film their first film, and after showing pieces of it, they were offered the opportunity to help produce Welcome to Collinwood.
They then did a few TV shows before returning to films, and by July 2012, they were working with Marvel to make the second Captain America film. Throughout all their time while working with marvel they have been wildly successful, joining James Cameron as the only directors to ever gross over $2 billion on multiple films, as they did so with both of their Avengers movies.
4. Khloe Kardashian (Media Personality)
Born June 27, 1984, in Los Angeles, California, Khloe Kardashian is a media personality, socialite, and businesswoman. Khloe's family was typically in the spotlight one way or another, as her stepfather Caitlyn (then Bruce) Jenner was the 1976 decathlon winner during the Olympic Games in Montreal and her father was the defense lawyer for former football player O.J. Simpson.
She is best known for her role on the shows Keeping Up With The Kardashians and The Kardashians.
Khloe had a house in Cleveland because of her off-and-on boyfriend Tristan Thompson, but because of multiple cheating scandals, they are currently broken up. She used to split her time between the Cleveland home and her California home.
5. LeBron James (Basketball Player)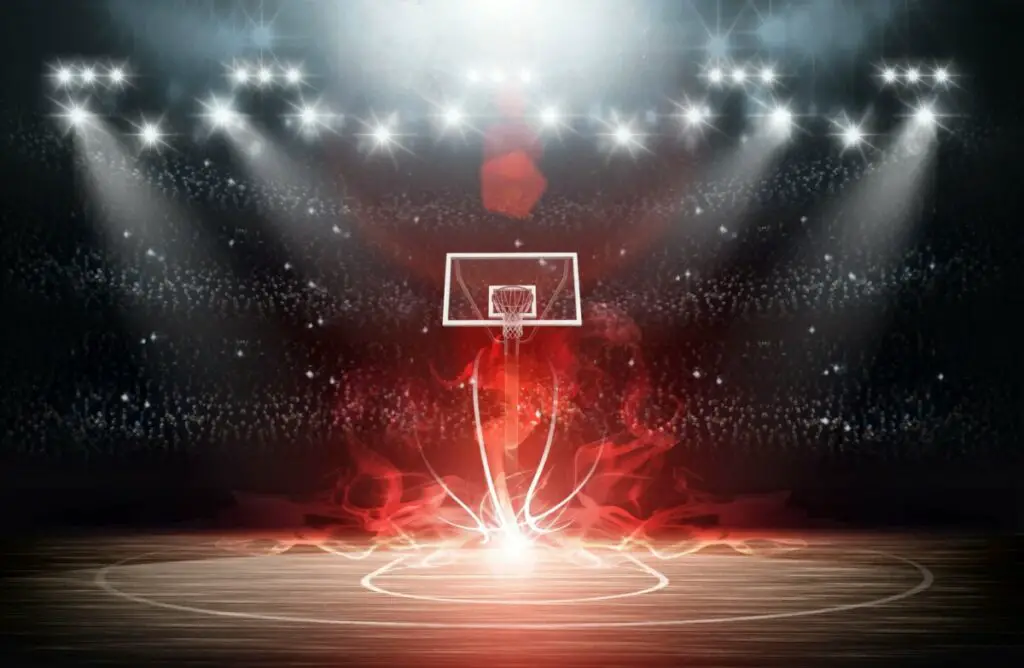 Born December 30, 1984, in Akron, Ohio, LeBron James is considered by some the greatest basketball player of all time. LeBron was raised by his mother, and at the age of 9, he moved in and began living with a football coach who introduced him to basketball.
From the start of his high school career, LeBron was showing his dominance in basketball. He lead his high school to three national championship win in 4 years, and the only year they didn't win, they lost in the championship game. While in high school, he was already collecting awards like Ohio Mr. Basketball and Parade All-American.
He was the first pick in the 2003 NBA draft by the Cleveland Cavaliers

and would win the Rookie of the Year award despite not making it to the playoffs. Over the next 3 seasons, he would lead the Cavaliers to the playoffs each year but still couldn't make it to the NBA Finals.
However, since then, he has played for the Miami Heat

, the Cavaliers again, and the Los Angeles Lakers

. He has won 4 NBA Finals and been the MVP of each one of those finals, won league MVP 4 times, been an All-Star 18 times, been All-Star MVP 3 of those times, and has earned 2 gold medals and a bronze. It is clear that LeBron will be in the Hall of Fame once he retires and he is in conversation with Michael Jorden

and Kobe Bryant

as the best basketball player ever.
6. Michael Symon (Chef)
Born September 19, 1969, Michael Symon is a chef who became famous as a TV personality and author. It seemed like cooking was always part of his life, as his first job was working at a local restaurant, Geppetto's Pizza, and Ribs as a cook. After studying and graduating from culinary school, he went to Cleveland and entered the cooking scene. This started with a Mediterranian restaurant that quickly gained a following, and he quickly expanded it and opened many other restaurants. Soon, Michael was opening a variety of restaurants all throughout the United States.
Soon, he began to be making many different appearances for the Food Network

and many other food-related television programs and competitions. He also began to release cookbooks and stories about himself and how he reach the level he got to. An award that he has won is Iron Chef

Competition victor.
7. Eric Singer (Musician)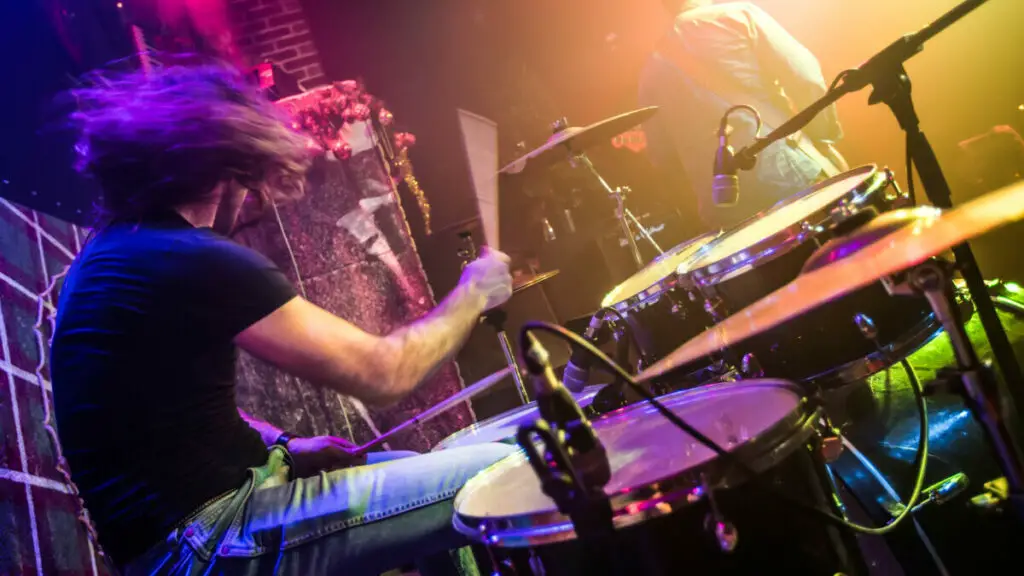 Born May 12, 1958, Eric Singer is best known as being the drummer for the rock band Kiss. Growing up, his father was in a band and so from an early Eric was learning how to play the drums. by 1984 he began his drumming career and in 1985 he joined Black Sabbath for just two years. He would join with several other bands over the next few years, but nothing would be as popular as the band he join in 1991, Kiss.
After Kiss lost their previous drummer, For five years he would tour and play songs for them as their original drummer was recovering. Several times over the next two decades Singer would join Kiss and then leave for a few years to work with other bands. When he wasn't with Kiss, he played with bands like Alice Cooper, Avantasia, and Queen guitarist Brian May.
8. Jerry Siegel & Joe Shuster (Cartoonist)
Born October 17, 1914, and July 10, 1914, these two men are known for just one thing: being the creators of the most iconic superhero of all time, Superman. The two met while in high school, and it was almost like destiny as the two immediately got along extremely well.
Neither of the two was able to afford college, so they worked a variety of jobs, including selling comic books to the National Allied Publication

, which eventually became DC Comics

. For years, the two were working on the Superman comic, however, after not finding much success, they sold Superman for $130, which would be about $2,500 in today's money. Shortly after, Superman became a massive success, and both authors quickly regretted their choice to sell him.
9. Bill Waterson (Cartoonist)
Born July 5, 1958, Bill Waterson is known for his popular comic strip, Calvin and Hobbes

. He was born in Washington D.C., however, he grew up in Chagrin Falls, Ohio and he made his comic strip to reflect his experiences while growing up.
He worked on several unsuccessful comics before Calvin and Hobbes, but once he started on the comic strips they exploded in popularity. However, once this happened, he had to fight against his publishers, who wanted to merchandise the success. Waterson eventually won out against his publishers in this case and has never merchandised on his success.