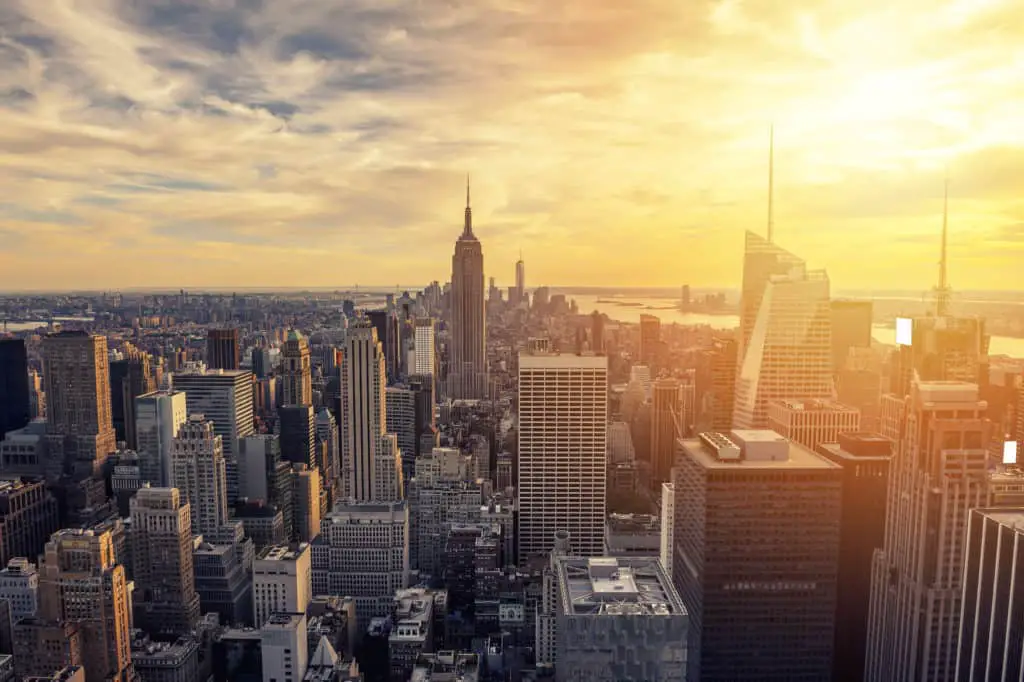 Having lived in New York City myself, I can tell you that it is a lot bigger than you think. There are plenty of areas in New York City, and where you move to will make a huge difference in the experience you get there. Many parts of the city are very expensive to live in, some don't see many tourists like Manhattan, and other areas are much easier to live in if you know more than one language.
New York City really is a city of opportunity for those who work hard and look for opportunities. For many people, the massive workforce and job market in New York City can be very enticing, leading many to seek out their place in the workforce of the concrete jungle. If you don't have a job, and you want to move to New York City, here are 17 tips to consider as you plan your big move!
17. Use Social Media
Did you know that census.gov estimates the 2019 population of New York City to be around 19.5 million people? With so many people in such a small area, imagine how many jobs and apartments are listed on places such as Craigslist, Facebook, and Facebook Groups! This can be a huge resource to you as you navigate the city.
For example, on Facebook, there are several groups such as "Gypsy Housing NYC" that are housing groups made specifically for people in New York City.
In fact, the city is large enough that there are groups for specific boroughs such as Brooklyn, Queens, and the Bronx. I recommend spending some time on Facebook and Reddit going through assorted forums with up-to-date tips on living in New York City and where to find jobs.
16. Research the Different Boroughs for the Job You Want
I grew up in a small town in Idaho, where I passed field after field of crops no matter where I went. When I moved to New York City, I knew very little about the city having only visited on a school trip once before. Most people have heard of the landmarks such as the Empire State Building, the Statue of Liberty, the World Trade Center, the 9/11 Memorial, or Times Square. Not many people are too familiar with the actual city layout, and different boroughs, however.
Time is sacred to New Yorkers, as it will be for you, too!
Before you move, I highly recommend you learn more about New York, the types of jobs available, and what kinds of housing options there are. Learn about each of the 5 boroughs, and how they are different, along with the types of jobs available.
What experience, education, or training do you bring with you to New York as you are looking for a job? Have you looked into where companies you are interested in are based? Learn as much as you can so that you can be educated as you make this step.
15. Make a Temporary Move
Housing is VERY expensive in New York City. I will likely say this several more times in the following sections, and for good reason. Housing is VERY expensive in New York City. Those who have lived in the city for years have learned how to find good housing at an affordable price for the housing market available. For you, however, unless you know someone or get lucky, you will likely be overpaying for what seems like a broom closet.
Rather than trying to move somewhere permanent, bursting your bank to do so, try a temporary move while you get your feet under you.
Try looking for apartments that have a sub-let option, allowing you to move in for just a few months. Many people online have reported that they were able to negotiate to live in an Air BnB for a few months. Making a temporary move gives you time to find a more permanent option that fits your budget and location preference, along with being able to find a job somewhere in the city.
14. Don't Move to Manhattan
I am going to say it a third time, housing in New York is expensive. It is even more expensive if you are planning on moving to Manhattan. Unless you have some serious savings, and really have your heart set on Manhattan, I highly recommend you look at moving to the other boroughs.
Let me give you an example. Have you seen those I <3 NYC shirts? In many parts of Manhattan, those shirts can cost you $20 to $25. A short train ride into Queens or Brooklyn, however, and you will find the same shirt for only $5. Trust me, I have bought both. If this is the price markup Manhattan brings on a T-shirt, imagine the price markup on housing.
Many of the northern parts of Manhattan escape the tourist trap downtown and have more affordable pricing, but it is important to note that as you move away from downtown areas, you will find cheaper housing. You may think that you want to be close to more jobs, but a short ride on the MTA will get you to most of the city.
13. Save Up Money for at Least 3 Months of Rent
If you have not saved up for this move, you might want to think about postponing. I'll say it a fourth time, housing is expensive. It might take a while to find a job to pay the bills, and you don't want to go hungry and sleep on a bench during that time. I recommend making sure you have at least 3 months of rent and $200 per month for groceries and food.
In that three months, you may not be in your dream job, but you should be able to find something to pay the bills.
12. Use the MTA
During my time in New York, I had a car and drove while I lived on the outskirts of the city. Looking back, it definitely wasn't worth it.
Parking is a nightmare, with there being as many as 3 to 4 signs on each side of the street explaining where and how to park. Speeding is enforced by radars on automatic cameras since there is no room for cops to pull over speeding cars. Cameras catch every red and yellow light a car runs, with a ticket automatically mailed to them. Bikes and Mopeds are regularly stolen, forcing owners to replace them.
As a much cheaper alternative, I highly recommend using the MTA. It is loud and crowded at times, but you can get a 1 month MetroCard that gives you unlimited access to the MTA. This includes both busses and subways, with unlimited access for 30 days.
A 30 day unlimited MetroCard will cost about $127, and every penny is worth it. If you have any questions, check out this link

.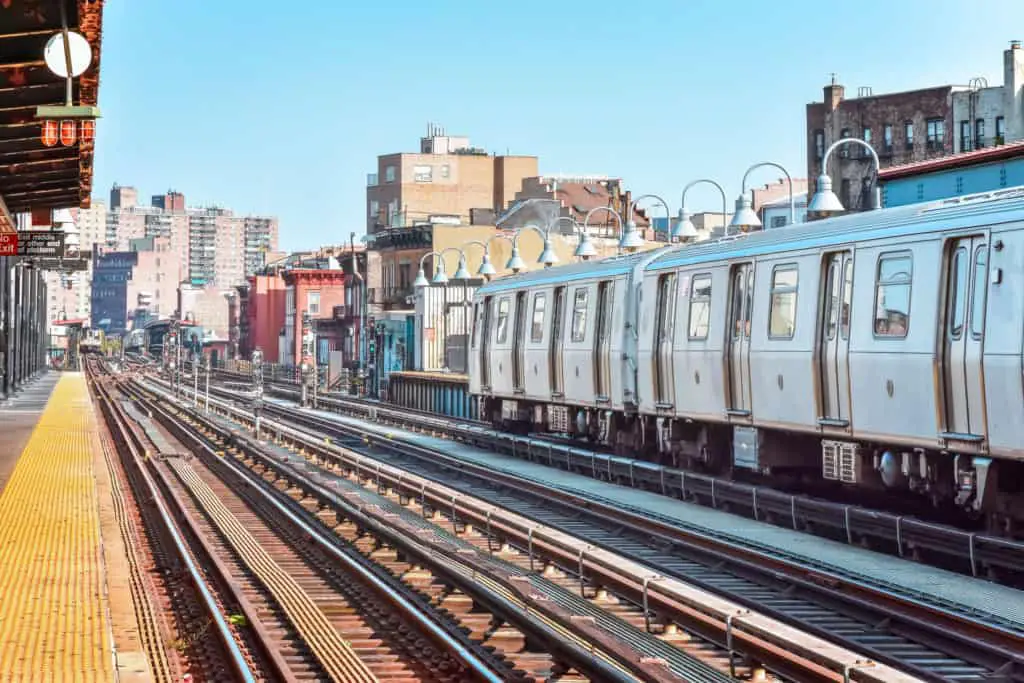 11. Always Be Early
Traveling in the city can be very chaotic. Buses might get backed up or run late due to traffic, and the subways are often under maintenance or cars will have to wait for a station to be clear before they can pull in or through it. (Don't hold subway doors open! It slows down the whole line.)
Leave plenty early so that you arrive early. Apart from preventing stress, being a bit early to a job interview or apartment showing shows responsibility.
10. Any Job Pays the Bills
Don't get too picky!
You never know when, or if, you are going to get the job you really want! In the meantime, you need to be making money. If you are coming into the city with a college education or technical training, find a smaller job to help pay the bills as you apply to more permanent positions.
Even working at the local deli or bodega can help pay rent as you wait to hear back on your job applications.
9. Shop Around
Eating out can get to be very expensive, so you will want to buy groceries. As you are shopping, know that many stores in New York are convenience stores. This means that they are offering many goods in a convenient location for a higher price than they should be.
Taking the time to look for cheaper shopping options can save a lot of money.
I used to live in Corona, Queens – only one block from the subway and a market called Sea Town. While I would stop there when I didn't have the time, I would often make a weekly trip on the bus to Costco and Aldi down in Rego Park. Over time, this saved me quite a lot of money.
8. Know the Neighborhood You Move to
No matter where you move to in the city, your neighborhood will be much larger than you think. Take different walking routes to the subway or bus station. Several times, I would find a small laundromat or barbershop that was closer to my apartment or cheaper than the other one I had been previously using.
One time, I found a laundromat that was 2 blocks closer to my apartment that even offered free detergent! Every penny counts.
7. Learn Another Language
When I moved to New York, my knowledge of Spanish was limited to two years I did in high school, of which I remembered very little.
During my time there, I did a lot of volunteer church service working with many in the Hispanic community in the area. By the time I moved out of New York, I was fluent in Spanish, being able to read, write, understand, and speak Spanish. I even walked away with conversational Portuguese.
Being bilingual opened many options for me. Many businesses in my neighborhood were run by people whose first language wasn't English, some of which were operated in Spanish. Even learning a small amount of another language opens up many opportunities for you as you look for housing, jobs, and as you are shopping.
It is a skill that is worth the effort in such a large and diverse city!
6. Find Roommates
Housing is expensive in New York. I sound like a broken record, but it is an important thing to know.
As you look for housing, when you find something permanent, don't be afraid to rent an apartment with a few roommates. Having friends can help you network as you are on the job hunt, and it can save you lots of money on rent.
Facebook Groups and Craigslist ads are a great way to begin networking as you look for a roommate group to rent with.
Make sure you are picking safe roommates however, as meeting people online isn't always a sure-fire way to meet people to live with.
5. Get to Know Your City
Don't settle for just knowing your neighborhood! Explore and enjoy New York City! There are many incredible areas that tourists miss. I highly recommend visiting the Bronx Zoo, Flushing Meadows Park (where a world fair was held), Dumbo in Brooklyn, Far Rockaway Beach, the Coca-Cola sign on the Queen's side of the East River, the Louis Armstrong House in Queens, and the Brooklyn Bridge.
Living in the city can be stressful and daunting if you don't enjoy your move!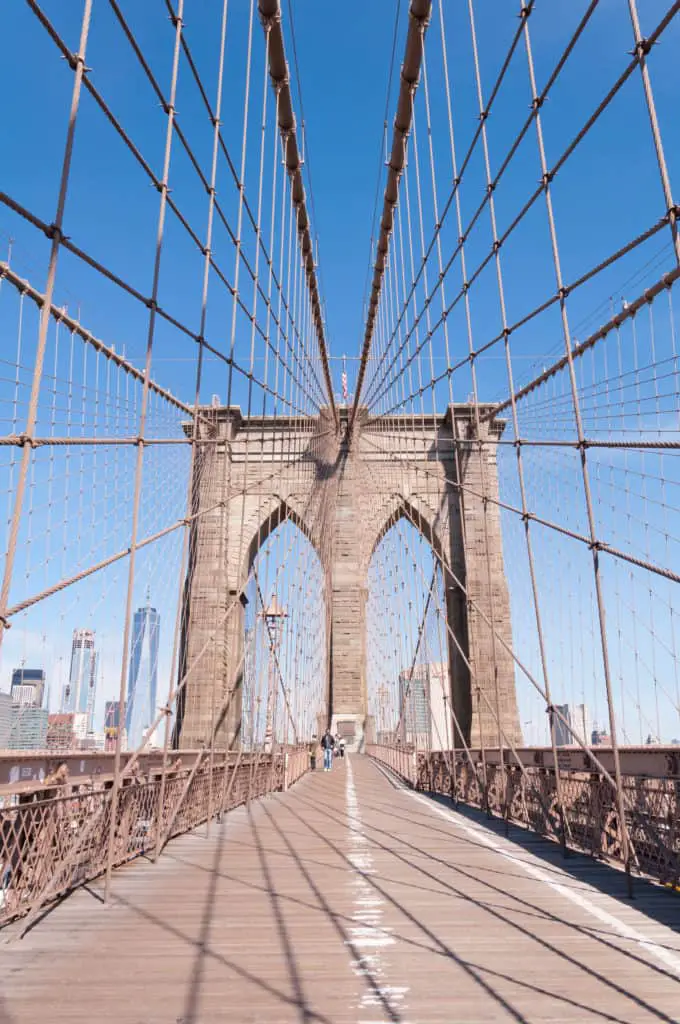 4. Never Settle in a Job
New York is seen as a city of opportunity. If you aren't looking for better opportunities, they are going to pass you by quickly! As I mentioned before, don't be afraid to get a smaller job to start.
Once you have an income, look for opportunities to become better trained or be promoted. If there aren't opportunities for promotion or raises associated with further training at your job, don't be afraid to casually look for another.
Keep your resume updated and handy, with a digital copy you can easily email to a potential employer. It might be awkward at first to only stay at a job for a few months then quit, but the extra pay at a new job can be a real lifesaver.
3. Use City Resources
If you don't have any savings when you move, don't be afraid to visit a local homeless shelter.
There are many options available including job placement training, and government programs designed to help those who stay there find more permanent housing. In addition, there are government housing options available all over the city for those with families and low income. They are subsidized and can be much cheaper than other options. This can be a very good way to save some money.
Take a look at some of the programs and resources available to NYC residents here.
2. Network, Network, Network
When you first move to New York, you might not know anyone. If you find work or move in with some roommates, chances are they each know several people in the area.
Don't be afraid to ask around to find out if anyone knows of job openings or good places for rent/sublet.
You might find that New Yorkers are surprisingly kind and helpful. Most know what it is like to look for an apartment or a good job, and are more than willing to let you know of any openings they have seen around.
1. Work BIG, Live small
This is by far the best advice I can give you. If you have taken advantage of city resources, used social media and networking to find housing and a job, and are trying to really get to know the city, you should feel like a New Yorker after a short time!
As a real New Yorker, you will have to really learn to work BIG and live small. Make more than you spend, and always keep savings as an emergency fund. If you can, try to get an emergency fund of 6 month's expenses. Just because you could pay for a larger apartment or room, doesn't mean you need to.
Related Topics:
If you like the article above, here are some other similar articles you should check out!
9 Famous Celebrities Who Live in New York, New York

Moving to NYC with a Dog: 13 Helpful Tips

Moving to L.A vs NYC: 17 Pros and Cons