While you can make a living in Las Vegas, it will usuually take a strict budget and good connections. It won't be a party right away, but you can get there once you get a job and achieve some stability in the new area. Overall, you're looking at $2,500/month for standard living with general needs or $30,000/year. In the end, most people need a yearly income at the end of $40,000-$50,000 when it comes to searching the job market.
To help you out, we've compiled a few tips and jobs to look into if you're thinking of moving to Las Vegas. Not all of these will be a goo fit for everyone, but you should be able to fin something that will help you get back on your feet.
1. Be Prepared To Start Small
Yes, you need to be prepared to live in your car or at an Airbnb, which can range from $67-$156 per night depending on where you go. Since you're coming here with no money it'll be easier to save up for your apartment or single income home for the first 6+ months you'll be living here. Apartments can start on average around $1,213+/month and single-income homes can cost around $182k+ since 2015.
While you're here it's extremely important you start on your savings and save as much as you can. This is specifically for your safety net if you need to leave or if other things happen that you didn't expect.
2. Casino Training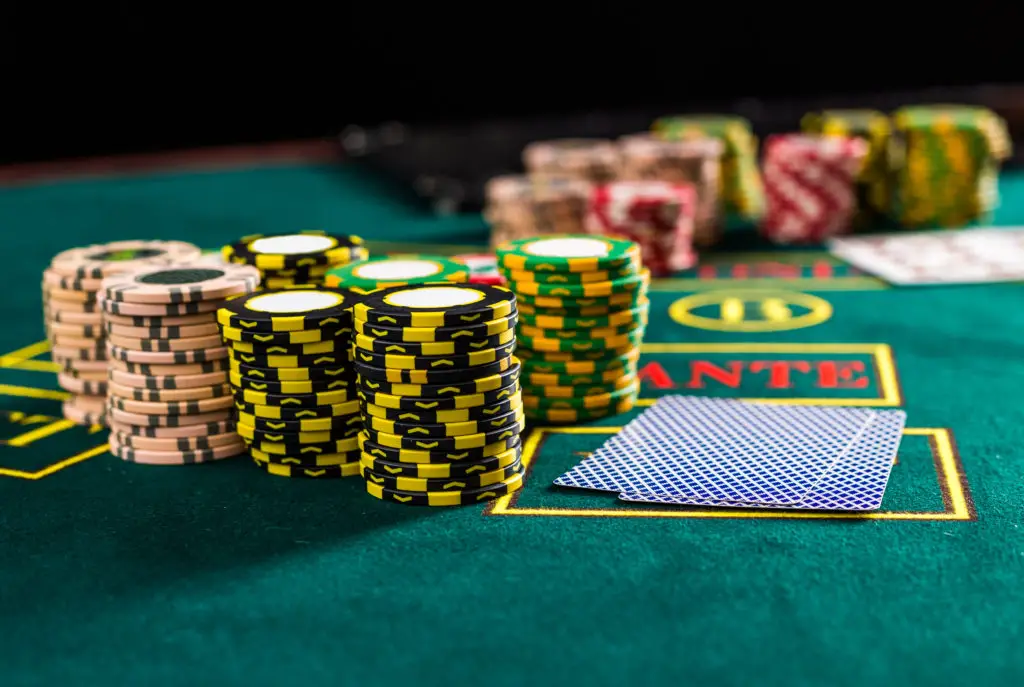 You should start by finding a casino close to you, both before and after you move. Vegas has no shortage of these, and many of them are part of a national chain. Most casinos offer free training and once you get a year or two of experience, you can transfer to Vegas.
Make sure you know what games to deal with, as well as poker since it is different than other games and you'll definitely need to be dealing for more than a year. Learning how to do dice games will also help your employment options a lot too.
3. Celebrity Impersonations
Las Vegas is all about entertainment. If you are able to pull off an impression of someone famous you can have a job walking down the strip saying hello to the star's fans. While Elvis impersonators are not as popular as Zach Galifianakis impersonators nowadays, you could still have a chance if you know the personalities well enough to act.
4. Customer Service Jobs
With Las Vegas gaining the majority of its income from hospitality alone, customer service positions are not only a common find but offer pretty good benefits to new workers. People who have a lot of experience in this field will no doubt find plenty of options there.
5. Call Center Jobs
There are people who move to Last Vegas solely for the job opportunities in call centers as there are more specific job opportunities. This is because based on the high population of Las Vegas the manner of marketing is higher, making call centers one of the most popular jobs in the area. These are also especially a great go-to job if the pandemic continues and you need to work from home.
6. Food Service Jobs
If you're a good cook or have experience working at a restaurant, you should look for food service openings. Thai food is very popular in Vegas, and it may be the best place to look. Thai food is one of the main food choices that visitors and locals will try so there are always restaurants around to apply to. There are a few locations down on Fremont Street, which is one of the biggest tourist attractions around.
7. Bartending Jobs
Bartending is actually a fast and easy path to getting an early retirement. Most newcomers need to start as a barback assisting the bartender with back-of-house tasks before you move up the ranks. Along with all the 24/7 bars, you are sure to get a lot of hours from one bar to another.
According to ZipRecruiter, as of Feburary, 2021, "the average annual pay for a Casino Bartender in the United States is $28,270 a year. Just in case you need a simple salary calculator, that works out to be approximately $13.59 an hour. This is the equivalent of $544/week or $2,356/month." Source

.
Attending a bartending school will be expensive but you should at least take a course on cocktails, understanding of how a bar operates, and some other important information (pour sizes, beer, and wine knowledge).
Other tips to becoming a bartender are:
Taking trainings seriously
Practice pouring
Cocktail and bar books
Attend tastings and seminars
Having work experiences from other restaurants/bars
8. No Fear On Taxes
Because of the millions of tourists that visit Last Vegas each year from the entertainment destinations to the slow machines, the money goes into the city's infrastructure, schools, and other public necessities. Residents pay no income tax and the highest taxation you would pay is about 8.265%.
However, that means the cost of living overall is higher. With this setup, you're bound to run into obnoxious fees. For instance, if you want to start a business in Las Vegas, you'd better have a spare $2,000 in registration fees. The minimum wage in Nevada is currently $8.25/hour as well, so it may be a bit harder to pay employees for a startup.
9. Prepare For The Heat
It's important that you constantly stay hydrated as, on an average day, the heat in Las Vegas ranges from 110-115 degrees Fahrenheit. Getting yourself a little portable fan wouldn't be a bad purchase either. You should always bring water and snacks in your car, bag, purse, etc. You never know when the day could go wrong with the weather so it's best to always be prepared.
10. Education For Kids
Unfortunately, the Silver State isn't the best place for education, and the school districts are packed in population. The best way to get your kids a better education here is to either put them through a private school, charter school, or homeschool. This is definitely something to consider if you're moving to this area.
11. You Have To Have A Car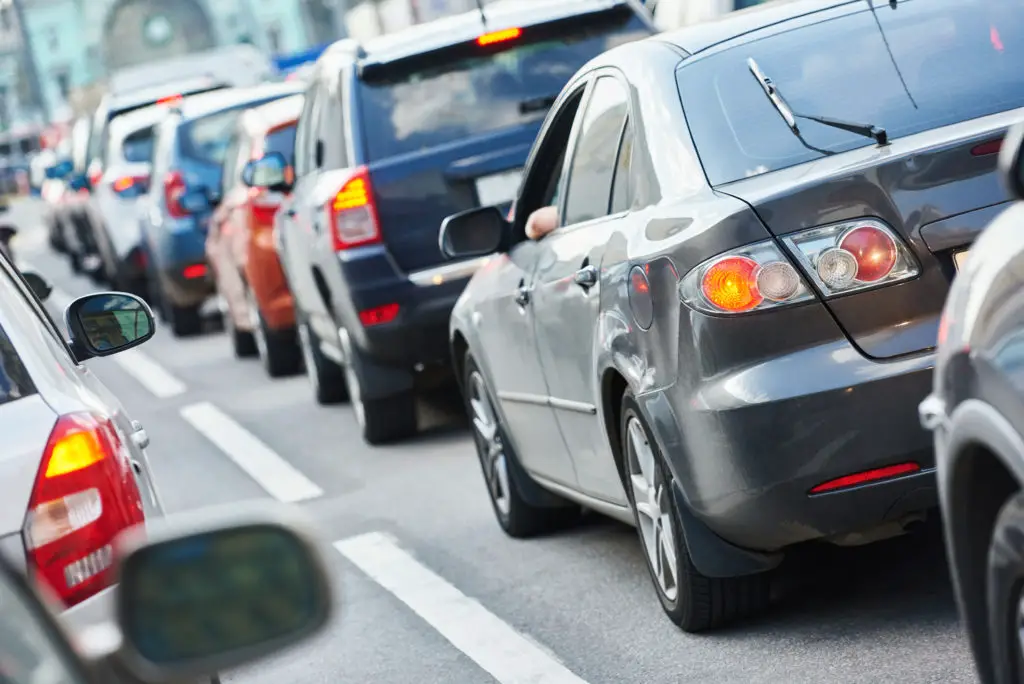 Las Vegas has been noted by the Regional Transportation Committee (RTC) to be a city where you need proper transportation to really get anywhere. There aren't a lot of buses as the Rev Rapid Transit is the main bus to take around the city. You don't want to be traveling on a bus or walking to your job when it's 115 degrees or being cold/windy.
12. The Employment Rate Is Pretty High
In Vegas, the unemployment rate is 3.9%, which is quite low and beats the national average. There are lots of openings and job opportunities available in this area. According to the Nevada Department of Employment, the city gained over 27,500 different jobs overall in 2019. This makes Nevada one of the fastest-growing states with jobs and employment rates.
As a monthly average, 10,000 people move to Vegas each month making it a 2-1 ratio of people getting ads out for their businesses online and people getting jobs. This sheer quantity gives you a good shot at finding something suitable for your and your situation.
13. Healthcare Jobs
Jobs in the healthcare industry generally pay pretty well, and they are in high demand after the rise of the COVID-19 pandemic. These jobs have shot up to a 28.6% since 2013. Since so many people retire in Las Vegas for their golden years and others come to raise families, the demand for healthcare assistants and at-home nurses has grown.
In 2018, Clark County had 11,337 jobs available with many more in different media outlets such as newspapers and ads. Constantly checking online hiring pages is always helpful, and some of them can possibly offer training.
14. Visiting Different Communities
Looking before you buy makes the difference between how your finances are going to look. It is recommended that you visit the top-ranked communities such as Westgate, Green Valley Ranch North and South. It's important to see what it's like here and there to see if any are a good fit for you, especially if you're coming out on your own terms and not through a company transfer.
Another recommendation is to have a month's lease on an apartment so you can explore and see what else the city has to offer for you.
15. Traffic Planning
Location makes all the difference between getting to work easier and knowing where the least amount of traffic is. The solution to this is to find a highway that you can live within a mile or two from so you can get around much easier. This will come in handy for work, and any other activities you want to travel to.
16. Pay Attention to Scams
Just like you, there are many others out for the hustle for money. This is mainly common on the Strip and many people sell fake or inflated event tickets to tourists. Tickets that are shown to be $100 are not legit compared to the normal $700 average price. If it seems to good to be true, it usually is.
Your best bet is to talk to those at the tourist attraction destinations themselves. Also, be aware that when a place has free drinks available, it's only to certain drinks which they may or may not tell you at the beginning when you go in.
17. Watch Out For Drugs
There's no surprise how large the drug industry is here in the United States but it doesn't help that they're very easy to find in Las Vegas. There are even drug dealers who have business cards and they aren't shy about handing you one on the Strip. If you're someone who is recovering from drug addiction it wouldn't really be smart to come here.
Related Topics:
If you like the article above, here are some other similar articles you should check out!
9 Famous Celebrities Who Live in Las Vegas, NV

17 Reasons Not to Move to Las Vegas (Voted by the Locals)

13 Best Family Neighborhoods in Santa Rosa, CA