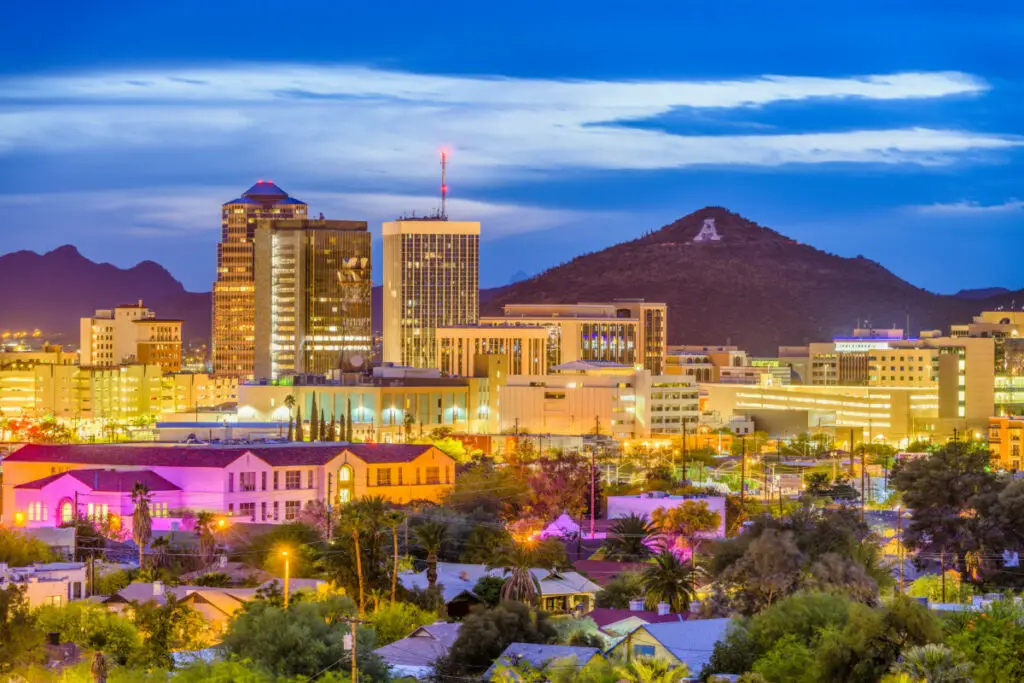 Welcome to the heat-filled city of Tucson, Arizona. Summer days are all year-round and much enjoyment is to be had when living within this city. Many may claim that living in Tucson or Arizona is a negative in itself, however, there are activities perfect for family and friends that will detract from any major negatives. If you are interested, come live in Tucson, AZ.
In this article, we are going to focus on the city of Tucson and give reasons why one should live there. We hope to help you get an idea of what the city is about and to imagine yourself living there. This isn't a full list of why you should but should be a list to help you get started on seeking more information about this great city.
1. University of Arizona
First off, we will address the primary school that is found in Tucson, and that is the University of Arizona. If you are looking for a quality college experience and to develop yourself as an individual, go ahead and find your future at this university. Being a part of this university will make you a Wildcat, and if you love your references, you can feel like you are a part of High School Musical, if any. The vibrant community that is present in this university is bustling with culture and knowledge that would attract any new high school graduate or a transferring one. Overall, if you seek a quality education while developing lasting friendships and other connections, gain such college experience at the University of Arizona.
2. Diverse Community and Culture
When it comes to diversity, Tucson is filled with plenty of unique and diverse qualities, and this comes first with its diverse community. With its demographic, 69% are White or Caucasian, 5% are Black or African American, 3% are American Indian, 3% are Asians, and lastly, an incredible 44% are Hispanic or Latino. Safe to say that Tucson is influenced heavily by these unique individuals. If you are looking for more diversity and cultural uniqueness, Tucson has many opportunities to display and provide such as it is its people who influence the city's natural culture.
3. Extreme Heat
Now if we know anything about Arizona in general, is that it is hot. I hear that it is sometimes referred to as the "toaster" of the states. This heat means that it is also dry and does not receive, or enough of, rain or snow. In fact, annual rainfall is only 12 inches, while snowfall is 0 inches. This means that rarity in both rain and snow will result in Tucson having a total of 286 sunny days per year. We have just described the nice climate or warmth, but how "warm" is it?
I don't think we have to disagree that Tucson will easily reach 100 degrees Fahrenheit. It is a very hot area. If you thrive on this heat and/or come from a naturally hot climate and weather, Arizona will feel at home. Many may see this as a negative, but if you know how to prepare for the heat for your summer days, or any season for that matter, it will be full of outdoor enjoyment with friends and family.
4. Job Market Growth
Right now, Tucson's current job growth is growing at a steady pace of 2%. The projected 10-year estimate is about 33%, just on par with the national average. This may not seem so satisfying to see, however, this job growth in this area is much more desirable than having job growth that barely reaches 0.5%. With this high percentage of job growth, relatively, it means that there are many opportunities that Tucson should take to ensure quality jobs for everyone seeking one. The unemployment rate is also on par with the national average, however, with this high continued job growth percentage, we should hope to see a steady decline in unemployment as well as satisfied individuals.
5. Short Commute Time
The commute time in Tucson is very desirable. With an average commute time of 22.2 minutes, it is convenient for most individuals to travel around Tucson without sacrificing too much time. In fact, walking can be had in most areas. This low commute time is especially attractive to University of Arizona students, in that most perhaps do not own a car or have it with them during their college stay. Everything that is essential and other recreational activities is within a fair driving or walking distance. The only reason I would see Tucson's commute time being longer is if there is a job outside of the city. Other than that, you can get everything you need within a fair distance.
6. Arizona-Sonora Desert Museum
Now that we got some of the more boring reasons why you should move to Tucson, let's get into some exclusives that can only be found in Tucson.
The Arizona-Sonora Desert Museum is perhaps the most versatile museum available to anyone looking for something to do. This museum features a plethora of activities to do such as exploring wildlife conservation, an art gallery, and an aquarium, for example. This museum has a little bit of everything to keep every interest satisfied when making a quick stop. Again, since it is a sunny city, you will not experience a boring time there as there are events daily. The weather keeps all of this going since rain and snow will not hinder such entertainment. If you are a fan of museums but have different interests, the Arizona-Sonora Desert Museum most likely will offer much for anyone.
7. Bike Tour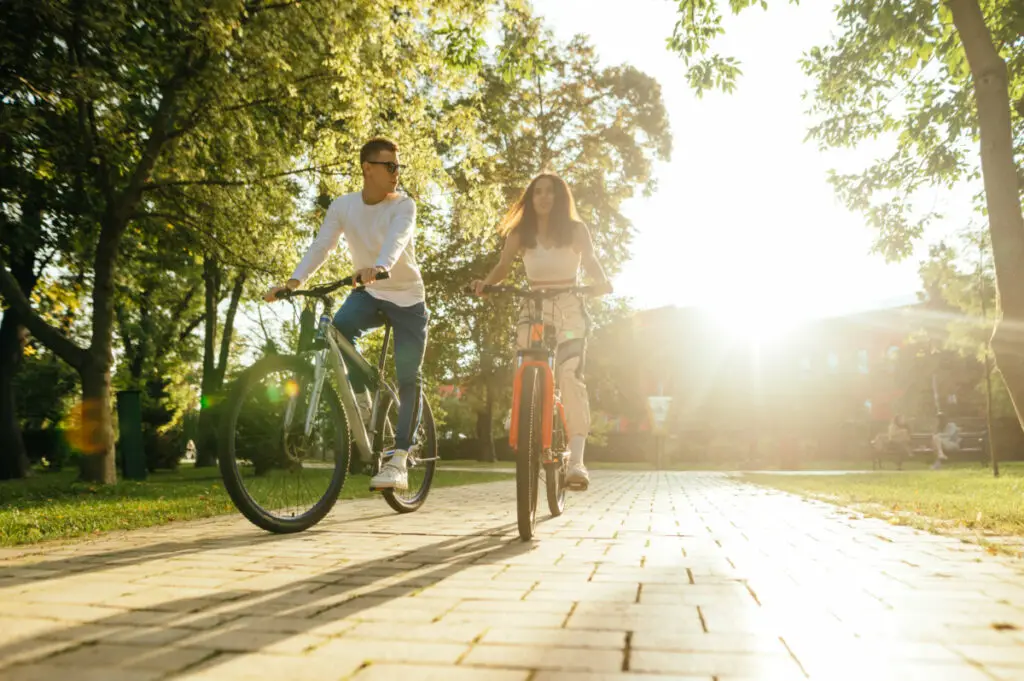 As the section title suggests, this is a bike tour. The Tucson Bike Tour is simply a tour around the city of Tucson via bikes. Travel through the city while learning many historical and interesting facts. Honestly, nothing can go wrong when biking through Arizona and receiving information that can help you appreciate Tucson more. Not only this but again, the weather enables one to enjoy the great outdoors and allow the warm breeze to flow through you. This is an enjoyable option for anyone who loves history, the outdoors, and biking.
8. Astronomical Observatories
In Tucson, there are a couple of astronomical observatories that one may visit and explore. The Kitt Peak National Observatory and the Flandrau Science Center and Planetarium which is located at the University of Arizona. Both of these observatories are all focused on the science of astronomy and many other scientific subjects. These are great places to quench your thirst for astronomical exploration and history. Whether you are just visiting with family or are genuinely interested in such subjects, they will provide one the best and high-quality tours at any level of interest.
9. Sun Link Tucson Streetcar
This one is more focused on a convenient and effective public transportation system. Here, we are only focusing on the Sun Link Tucson Streetcar. This streetcar system is connected to five unique districts such as the University of Arizona, downtown, and more. These districts, you could say, are the five primary areas that many people living in Tucson will spend more of their time in. This may also support the commute time section we addressed in that if you don't own a car, or walk far taking this streetcar system will get you where you need to go in no time while saving energy on activities worth more time. Again, I would say this is a plus for university students needing to get to places since most don't have personal vehicles with them.
10. Tucson Botanical Gardens
For all the garden lovers out there, the Tucson Botanical Gardens is exclusively here for you. Sure, the previously mentioned Arizona-Sonora Desert Museum has a botanical garden within its plethora of exhibits, but this one is only focused on the botanical aspect. Many plants, trees, and another natural environments can be found here. Though it is focused on plants and trees, you can spot slight instances of wildlife such as an exhibit for butterflies. It also enhances all qualities it currently has with seasonal decorations such as Christmas lights. Overall, this botanical-specific museum is for plant and tree lovers.
11. Reid Park Zoo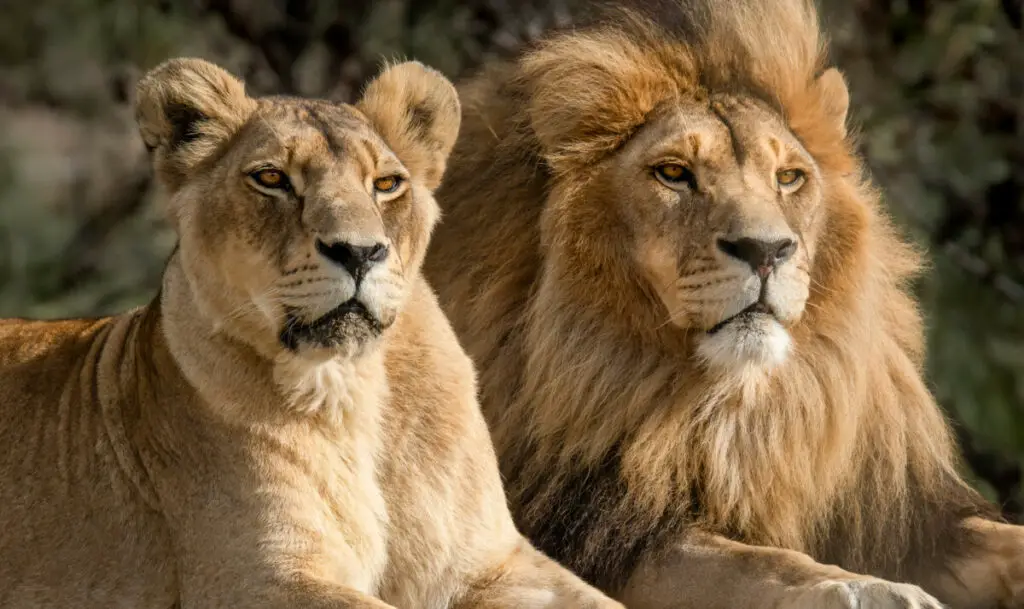 Staying with types of museums of exhibits, we now have the Reid Park Zoo. This will be solely about the wildlife aspect. If you love animals of all kinds then, of course, a zoo is your go-to place for exploration and being fascinated by the variety of creatures. This zoo is excellent for family or school trips. Being amazed by all the unique animals not found normally in the states is always a spectacle to see. Because the weather permits it, most times all the animals will be out of their cages for others to observe. Rarely will there be a time when most animals are caged up due to weather conditions? It is open year-round for maximum enjoyment.
12. Pima Air and Space Museum
Continuing with the museum route, the Pima Air and Space Museum is provided for aviation enthusiasts. I personally love this one since I am one of those individuals who appreciate aviation in all forms. This museum contains a number of old and new aircraft for one to observe and the history behind them.
Both indoor and outdoor exhibits of these aircraft are available for anyone to see. A tour is also available for a more organized exploration. You may argue that the newer space aircraft, can go hand-in-hand with the astronomical observatories we mentioned. Both complement each other well, further enhancing anyone's interest in space exploration and/or astronomical studies. Overall, the museum is for aviation enthusiasts and others.
13. Sabino Canyon
Finally stepping away from the museum aspect, we turn our heads towards the Sabino Canyon. If you ever feel the need to escape from the daily hassles of the city of Tucson, visiting this Canyon site will make you feel like you're away from home while remaining at home. The canyon provides many trails and opportunities to gain higher ground for an exquisite view. The sunny days keep this canyon up and running. Whether you are taking Sunday strolls or for exercise purposes, the Sabino Canyon is an excellent avenue to venture in for some rest and relaxation via canyon and nature exploration.
14. Sentinel Peak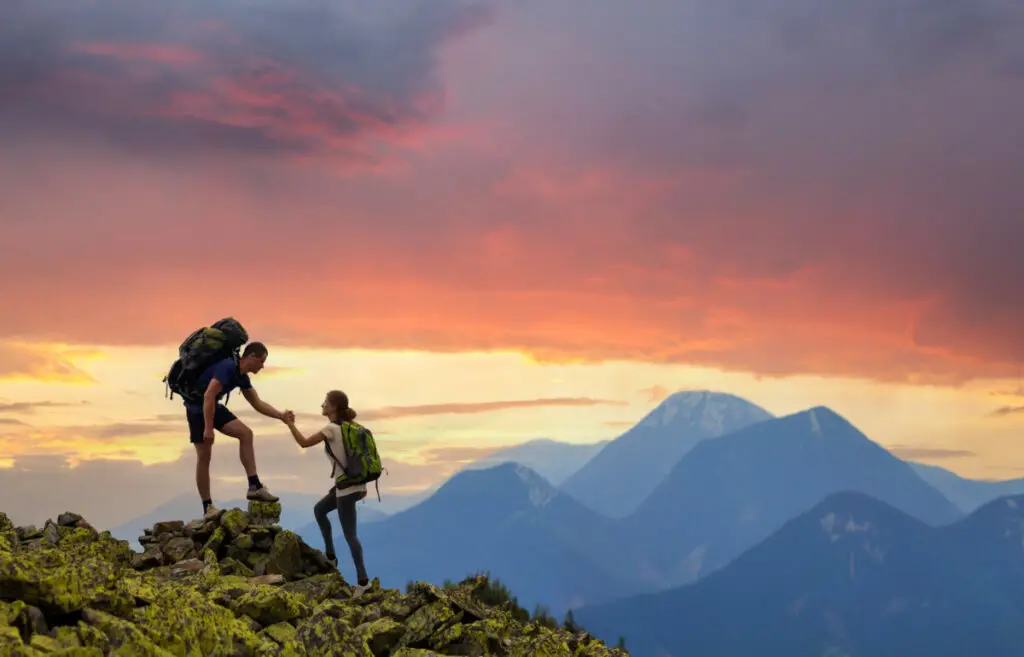 With Sentinel Peak, it is much like the just mentioned Sabino Canyon in that helps one feel they are out of the city and in complete isolation, only to be surrounded by nature and its spectacle. Sentinel Peak is part of the Tucson mountains and is a common hiking place for all enjoyers of the outdoors. Though not completely isolated compared to Sabino Canyon, you can't help but feel free for the world while traveling alongside this mountainside. Another unique aspect of this is the University of Arizona's pride in that a large "A" insignia is located near the top of the mountain for everyone to see.
The idea isn't that unique to other places with universities' insignia placed on a mountaintop, but it is a nice reminder of how great Tucson and its people are.
15. Gaslight Theatre
For theater lovers, the Gaslight Theatre is a place for all experienced and aspiring talents to come to show off their works of art. Plays, musicals, and more are offered daily or weekly. If you need something to do, coming to Gaslight Theatre for a visit will keep you entertained while also appreciating the performance. You don't have to be a theatre lover to enjoy Gaslight as its subjects of talent can range anywhere from drama and comedy to horror and thriller. Overall, this place is not one to miss during your stay.
16. Mount Lemmon
Returning to nature and mountains, Mount Lemmon continues to evoke Tucson's nature as something to be amazed by. Great for any outdoor purpose, taking a trip to Mount Lemmon means you are wanting to take part in a number of activities that are offered there compared to others. When it somehow does snow, the skiing opportunity is booming. If you want to take part in hiking on foot or via mountain biking, there are specific trails purposed for each one. Much like both the Sabino Canyon and Sentinel Peak, Mount Lemmon enhances the natural beauty that is Tucson. Unlike the others, Mount Lemmon offers more and unique activities one may try for an experience like no other.
17. Old Tucson Studios
Finally, the Old Tucson Studios is a former movie studio location and is now a theme park available for the public. The Old Tucson Studios used to be a place for films to be made. Films such as Arizona, The Bells of St. Mary's, and Broken Arrow. Most of the films are older and western based, which is why the Old Tucson Studios have this old western feel to them. Events and daily activities can be found in this area and a perfect weekend trip for the entire family.
Hopefully, we have assisted you in finding your next home in Tucson and provided enough information for further consideration.