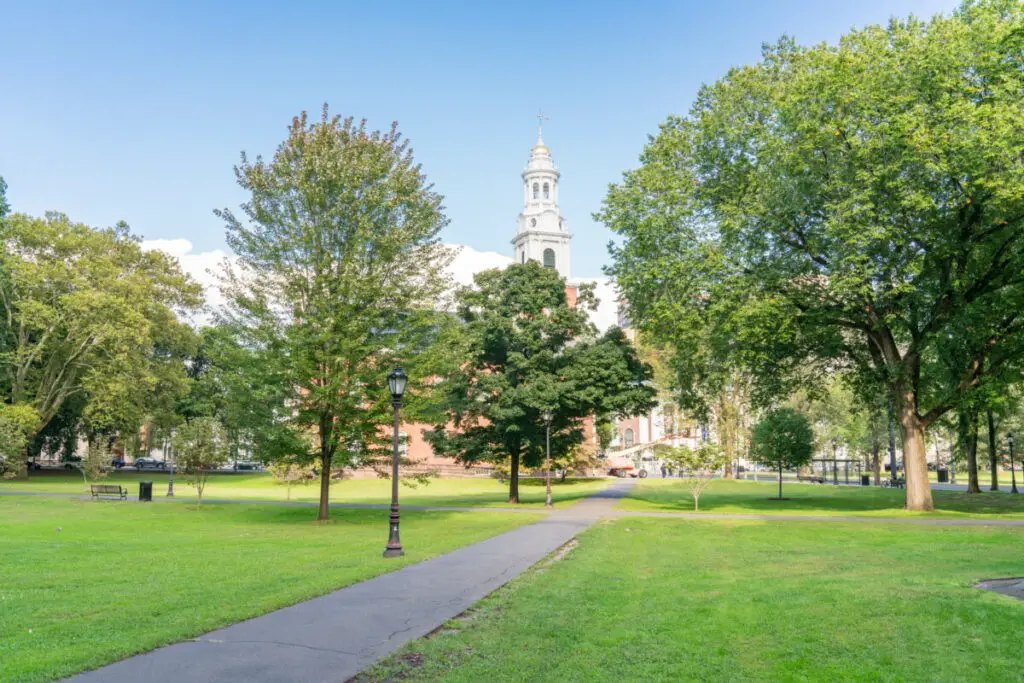 Perhaps the two most familiar attributes of the state of Connecticut to me are both Yale University and/or the state that influenced the movie, The Haunting in Connecticut. These two are common for referring to the state, but here, we will specifically focus on the city of New Haven, Connecticut.
New Haven is the city that houses Yale University and other amenities that is very attractive to be involved in. In this article, our attention to the positives about New Haven will be addressed in attempting to convince you to consider a move to New Haven. Despite its downs, its ups are far beyond justified in moving to New Haven. Let's now explore these ups.
1. Yale University
First up on the list is Yale University. Yale is one of the eight ivy league schools in the United States. Prestigious and extremely high-quality programs are offered at Yale, making it one of the most popular incentives to make a move to New Haven. I feel that most people are yearning for quality education and appreciate hard work, so having your eyes glued to Yale University is a respectable gesture. Finding quality education, having Yale associated with your name, developing personal and social skills, and making new friends can all be seen and claimed by Yale University. Make sure to also bring your school pride as Yale students and faculty members take pride in their prestige positions.
2. Affordable Housing
Though the cost of living for New Haven can be costly for grocery, utilities, or transportation, its housing is what will bring many to this city as the housing rating on an index is 79.3, barely 20 scores below the average, making housing affordable for most. I believe that housing prices and situations will be the primary factor that brings in or deters those outside of New Haven. The median age for housing in New Haven is only $231,400, making it likely to pay off the home faster than in other places. If anything, housing should always be the reason you move or don't move to New Haven. In this case, you should move to New Haven and pay off an easily affordable home.
3. Professional Outlook
Returning to the subject of Yale's reputation, the closer you are to the campus, the more "professional" outlook you may or may not be expected to maintain. Many people will see this as a negative in that once one is outside the campus, one shouldn't maintain such professionalism, however, many others may see this as a positive in helping condition others, especially inexperienced students, to learn how to act and behave in a professional setting. If you appreciate the professionalism and the act of learning and understanding how to be professional, I see this as a good thing in preparation for real life. It can also deter bad habits that students may have by enforcing such appearance and attitude.
4. New York Similarities
Though New Haven is just about 3 hours away from New York, there is a constant comparison of the look and attitude of the city comparable to New York. Locals may find this annoying at times, however, it isn't all that bad. I would say it's flattering to see a side of New York in New Haven. This could mean that New Haven is developing and growing well as a city to the point where it reflects one of the most popular and most recognizable states in the country. Whether New Haven is comparable to New York in infrastructure design, the pace of the city, or the cultural norms of the community, it is more of a compliment that can enhance New Haven's popularity rating.
5. Mid-Age Population
Regardless of the influence of the college environment at Yale, the population in New Haven has a median age of around 40 years old. This median age can be very attractive to those of similar age in that these individuals are focused on raising a family and enjoying life as mid-aged adults. Though there is a college nearby, there aren't too many young folks to get involved in college shenanigans. If you can deal with the minimal presence of a typical college life, moving to New Haven for a mid-age individual may find it comfortable to be surrounded by like-minded individuals and groups who want to raise their families in peace and enjoy each other's company.
6. Long Island Sound
For all water lovers, New Haven sits directly north of Long Island Sound. This body of water is to be enjoyed by everyone and especially during the hotter seasons. The beach is nothing special, but it is worth taking advantage of when nearby. Boating, fishing, water skiing, and many more activities are to be had when taking a trip to Long Island Sound. Again, the best part about this is that New Haven sits right on top of it, meaning that you can make it to the beach without sacrificing too much time out of your busy day. Minimal time and effort wasted in exchange for maximum time spent with friends and family for a nice, warm, and sunny experience.
7. Musical Nightlife Scene
What may be not a common attribute of New Haven is its music scene and nightlife in general. Places like the College Street Music Hall or the Toad's Place will provide musical talents from around the world to display their musical talents with anyone who needs entertainment. Even nonmusical talents may show up occasionally to change things up every now and then. We should also mention that late at night is when you can have a beer with your friends and further enhance your nightlife experience through music and positive comradery.
8. Optimal Location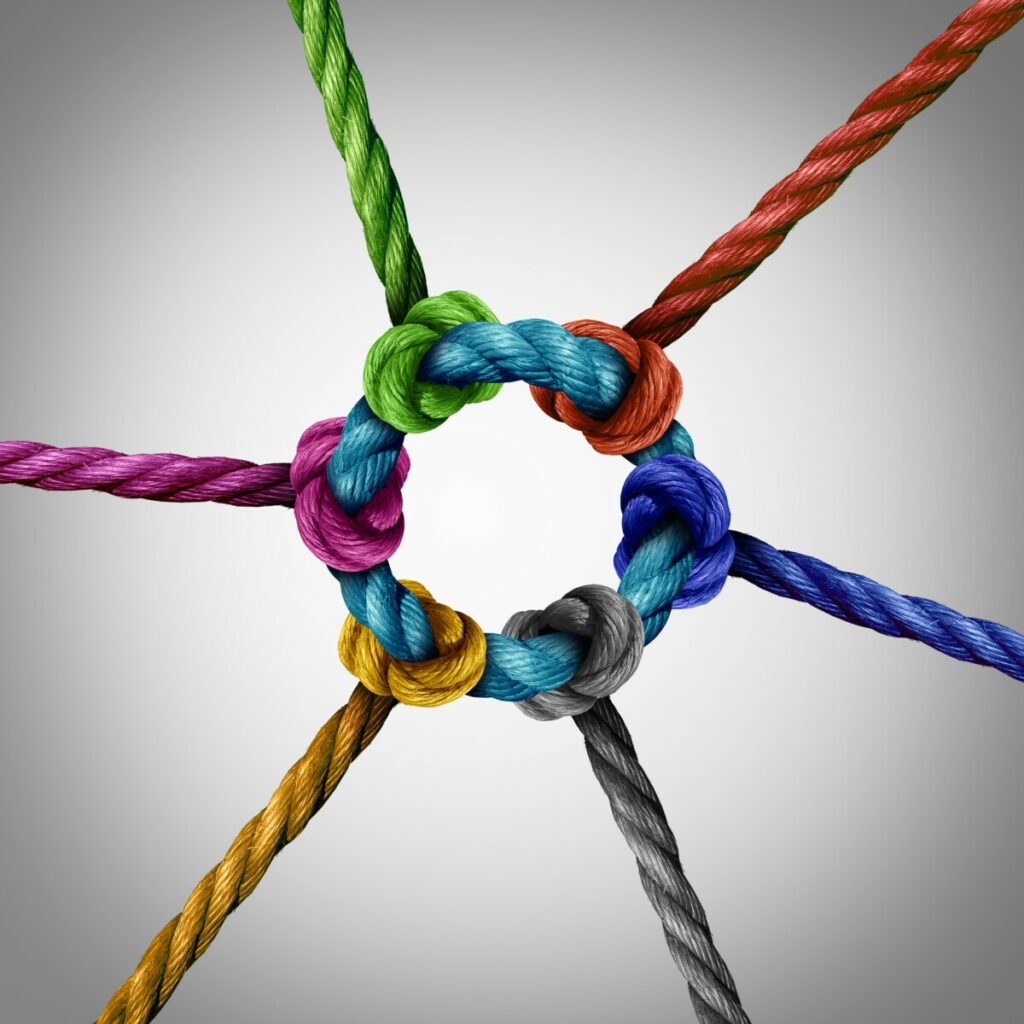 When living in New Haven, you will have one best prime locations in the area in that you are fairly distanced from other nearby cities and states that may be more popular than New Haven. While this can be seen as a negative for those who feel that other major cities surrounding New Haven will undermine New Haven's value, I would say it enhances in that it provides a "hub" for these outside cities. Also, relative to the nearby cities, New Haven is extremely affordable compared to New York, New Jersey, and Massachusetts. Living in New Haven means you will be saving a lot of money and being surrounded by other costly cities means you can take a trip to these others if desired for extra options and experience without suffering from the other city's hefty cost of living.
9. Natural Beauty
If we want to focus on environmental beauty, New Haven certainly has that natural beauty that you may be fascinated with. Many argue that coming to New Haven during the Fall season is when you will get the most out of New Haven's scenery. Since New Haven is naturally beautified with hills, trees, and trails, there are a plethora of opportunities to experience the outdoors. Take the time and breathe in the fresh air and colors that New Haven will receive every year. Though we say the Fall season is the time to be in New Haven, all other seasons have their unique beauty and enjoyment.
10. Winter Wonderland
Speaking of other seasons, the winters are to die for. This cold season is optimal for any snow lover as New Haven receives a total of 29 inches of snowfall every year. This sizeable snowfall limit makes snow activities and other extravaganzas an endless source of entertainment. Take a visit to the New Haven Ski Club for further advice and gear to get going in this snowy environment. If you are well prepared for the winter season, get out and experience a winter season that you may have never experienced until you move to New Haven.
11. Outdoor Opportunity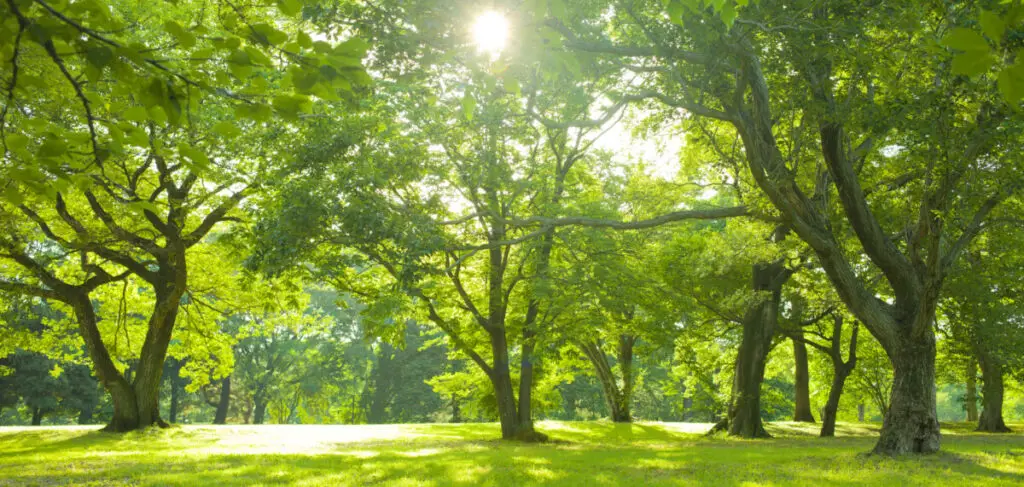 As we have already briefly mentioned, New Haven is certainly an outdoor-focused city. With the hills, trails, parks, and lakes, along with the Long Island Sound, there are many things to do one may participate in. Again, the natural scenery is what many will strive to be a part of through hiking, biking, swimming, and more. If you remain indoors in New Haven, you may be missing out on what the city has to offer, and what it does offer should be explored. Take time out of your day to experience all these amenities with friends and family.
12. Large Town with Small-town Feel
What may not be common for a large-town city is the small-town feel. New Haven is a decently large city and shows through its population size, amenities, and ongoing development of housing and other buildings, however, it is small in its mixture of both urban and some rural environments, and from its small geographic size. Not only is the environment an indicator of a small-town feel, but so are its people and how the businesses work. If you also travel further on the outskirts of the city, you will see that small-town in abundance as, again, these areas are not yet subjected to urbanization as the heart of the city is. Enjoy the small-town environment soon as it may eventually disappear due to these ongoing developments.
13. Positive Community and Neighbors
Staying with the small town, we return to and focus on the people of the city. Surprisingly, the community is said to be extremely friendly and enjoyable to have conversations with. Every local seems to know one another and close connections are strong between them. Even most businesses found in New Haven are there with a customer-focused aim and goal. Performing effective services does not seem to be a secondary thought but a prime focus in most businesses. If you yearn for honesty and a friendly family environment, the folk in this large city displays that welcoming feeling, a feeling you would normally see in small-town communities. Regardless of size, New Haven is one of many proofs that a large town can retain closeness with its community and businesses for a unified place as best as possible.
14. Law Enforcement Opportunity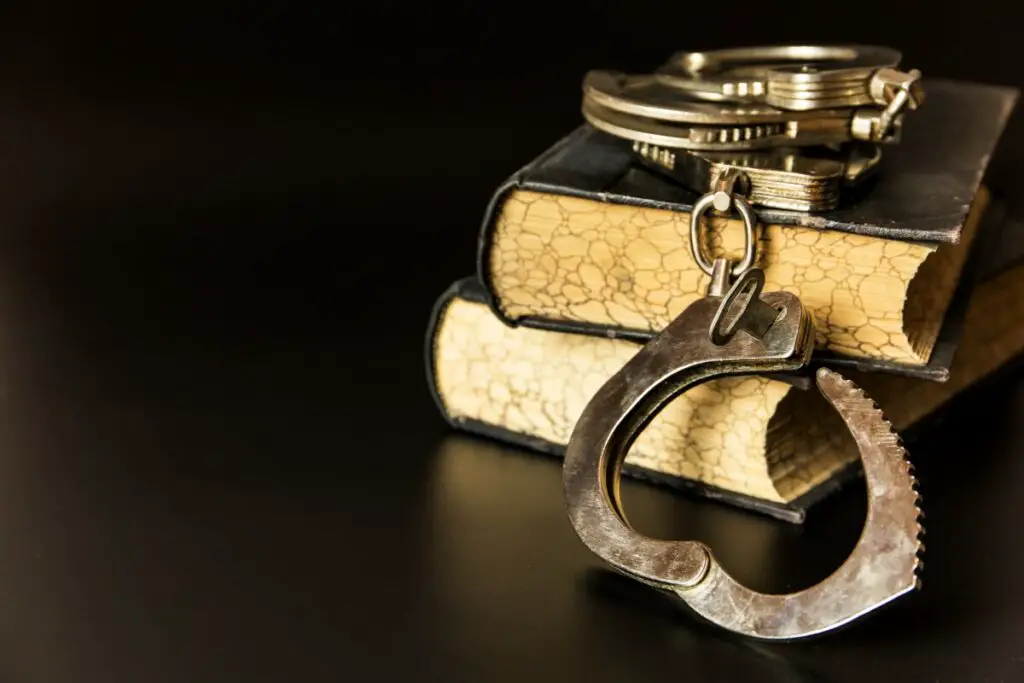 If we are talking about job markets, law enforcement duties are by far one of the professions that New Haven can use. Sure, there are other kinds of job opportunities found, but being involved in law enforcement will further enhance the safety and security of New Haven and its people considering the crime and poverty rates are consistently ranked high among other places in the states. with both violent and property crimes rising to more than 80%. This and other factors could be the reason New Haven needs new law enforcement recruitments daily. This may not be an occupation for many, but for some, it can be a positive opportunity of trying to make the city a livable environment.
15. Diverse Environment
For New Haven's diverse demographic, Whites and Caucasians makeup 76%, Hispanic or Latinos at 20%, Blacks or African Americans at 15%, and Asians around 4%, to name a few. This is much more diverse than I would think New Haven has, but luckily, it is well diverse in that it influences food selection and other storefront options for one to enjoy. This is also shown in the previously mentioned nightlife and the music scene. Various kinds of styles and crafts are displayed for anyone to be involved in. Overall, New Haven's diversity is distinct, and if any, the surrounding cities will provide their own diverse culture if one chooses to visit them.
16. Perfect Retirement City
From what we have shared so far, New Haven can be an excellent location to settle in and eventually retire. The small-town feel will keep one staying for such connections and enjoyment with others. The relative median age is also there to enhance someone's stay assuming that those around the 40-age range will stay beyond retiring. Finally, the overall enjoyment of all the amenities at their disposal. New Haven is an excellent retirement place if desired, providing enough options and accessibility to keep retirement as exciting and affordable as possible.
17. Acceptable Wages
Finally, when working in the city of New Haven, you may be surprised to know that the minimum wage is around $17, with an average wage hourly is $32, resulting in $68,000 a year. This high average wage may be relative to the cost of living, however, isn't as bad as you would think. Earning a wage of $32 an hour with a career will find one living a comfortable life in New Haven. The earning potential also may allow one to save more money than what they expect, enabling them to have extra spending money for within New Haven or anywhere outside of it. Nothing can go wrong with this average, or even the minimum wage, especially if you live closer to areas that may have a lower cost of living, therefore inflating your potential value in the earnings you may make.