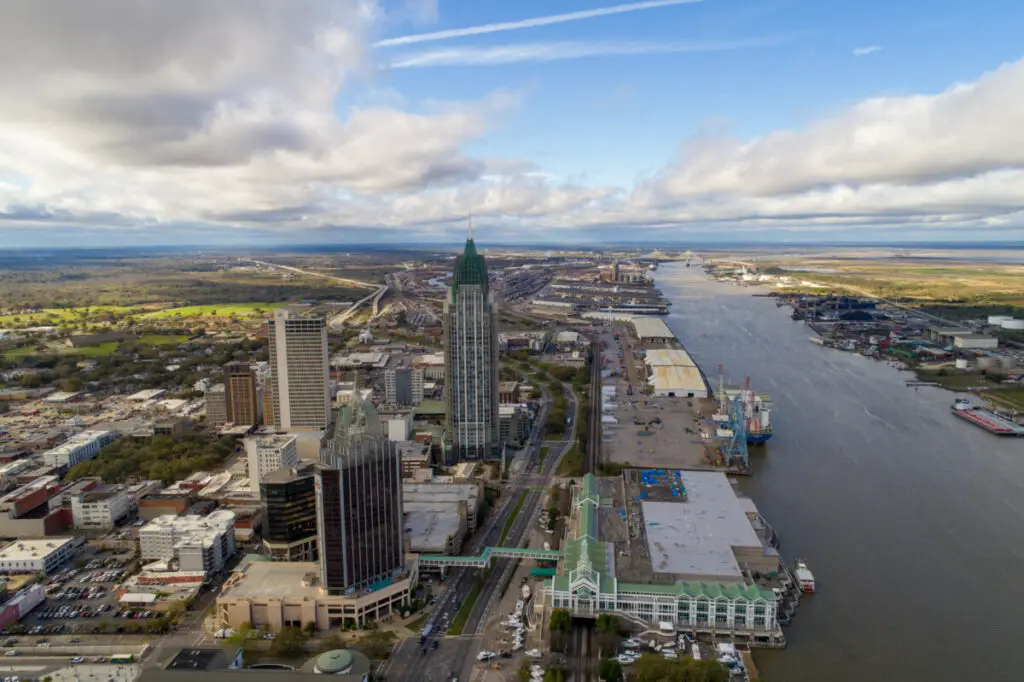 If you're considering moving to Mobile, Alabama, and feeling discouraged by some of the strong opinions online, you've come to the right place. From the surplus of available amenities to the friendly community of people, there are many reasons why locals love living in Mobile.
We've listed our 17 reasons why you should make that move to Mobile, Alabama, so continue reading to find out what these pros are!
17. Tons of Natural Beauty and Amenities
From lakes and rivers to the nearby beach, to the trees surrounding the city, you'll be engulfed in the natural beauty of Mobile. In addition to these, you'll be consistently and pleasantly surprised by the gorgeous sunsets that paint the sky in the evening, making your drives around town even sweeter.
The beauty of Mobile is one of the residents' favorite aspects of the city, and they take advantage of it by enjoying the beach, fishing at the lake, or playing a sport with family at one of the many parks in the area. Not only that, but the parks in Mobile are full of other amenities including walking trails, pools, golf courses, playgrounds, ponds, and picnic areas for all residents to enjoy.
16. You'll Never Run Out of Things to Do
If you live in Mobile, Alabama, there are so many things to do that you'll never really run out. And, even if you get around to trying it all, you'll want to try them again because of the quality of service, activity, or food they provide. From restaurants to parks, to entertainment facilities, to museums, to group activity centers, to yearly events and late-night bars, you'll have something to spend your time doing at any time of the day or night.
This is one of the things about Mobile that residents love so much, especially because they're seldom ever bored living here.
15. Home to a Quality University with a Safe Campus
Plenty of residents praise the quality of education, community, and campus provided by the University of South Alabama, which is located in Mobile. The university provides plenty of accommodations and resources for its students, ensuring that they are able to succeed and have all they need during their college years. Students also feel safe on campus.
They've developed an open online forum for anonymous crime reports into their student app, ensuring that students will feel comfortable reporting any crime that happens on campus and that campus police can get to the bottom of it. The app is also useful in the event of an active shooter on campus, as the campus police can send out a mass alert to users to make sure students stay safe. This was implemented to improve the crime that was happening on campus, yet this crime was very minimal to begin with. In fact, U of SA is one of the safest college campuses

in the nation.
14. Yearly Mardi Gras Celebrations
Mardi Gras, which is translated into French, means "Fat Tuesday" and is a French Christian holiday made to celebrate the last day of eating heavy and fatty foods just before fasting for the Lenten season. While the holiday is only one day, the celebrations usually last through the month of February and March.
Oftentimes, these celebrations include several parades and festivals. Mobile

prides itself in being the first city and community to start these celebrations in the United States, adopting the traditions of the French celebrations and celebrations of many European countries. In addition to the festivals and parades, Mobile has a Carnival Museum that highlights the history of Mardi Gras.
13. Strong Community Culture and Nightlife
Along with the yearly Mardi Gras celebrations, other holidays like Thanksgiving are a huge deal in Mobile, and it even is part of the Mardi Gras celebration. Food, in general, is celebrated in Mobile, so it will be hard to lose or maintain your weight while living here and hard to resist all the delicious food provided during these celebrations. This is what gives the Mobile community its culture, along with the city's love for art.
There are plenty of art exhibits and museums throughout the city, and works of art are often displayed in public areas and in the form of murals around town, so you're sure to gain an even greater appreciation for art while living in Mobile.
Not only are there a lot of cultures when it comes to art and food, but there are a lot of cultures when it comes to nightlife. Not only do the yearly celebrations and festivals go on through the late hours of the night, but there are plenty of bars and clubs open late. So, for those who want to go out late with friends or to meet new people and have fun, Mobile is a great place to live to enrich that social aspect of your life.
12. The Community is Always Giving Back to Public Schools
Something many locals appreciate about Mobile is that the city community is always giving back to the community, especially to the schools. While there could be some more funding put towards the schools to provide resources for underprivileged or struggling students, the residents step up to provide these things for them.
There are constantly fundraisers being held to raise extra money for some of the lower-income schools, as well as people collecting donations of school supplies for the schools to give to low-income students. These fundraisers are often organized by caring citizens or churches, and one church

was able to gather school supplies and shoes for 500 children in 2022.
11. Good Road Infrastructure and Room for Expansion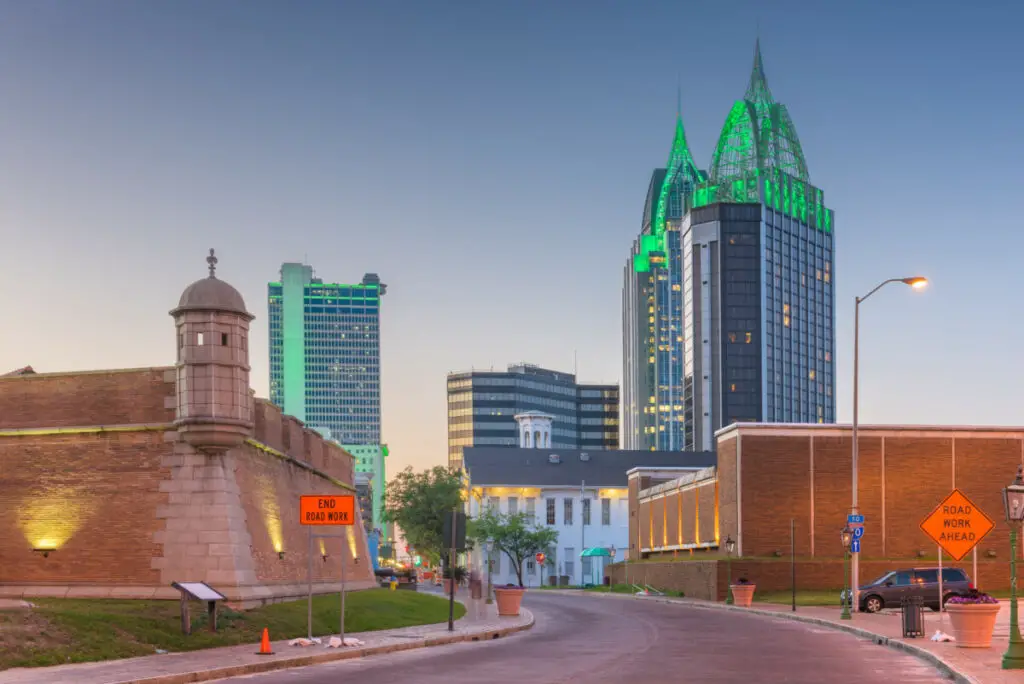 Residents have consistently praised the city of Mobile for implementing a great road infrastructure layout and design. The city was innovative in implementing an underground road tunnel

that runs underneath the Mobile River, which provides residents with direct access to the downtown areas from Blakely Island without having to build a bridge over the river that would block shipping barges.
Another positive thing about the way in which the road infrastructure was developed in Mobile is that the layout provides ample room for expansion. As the city continues to grow, the city will be able to accommodate an influx in population because of the city layout. This means that when you move into Mobile, you'll likely be able to move into a recently built home or have a custom home built on the extra land. And, while you live here, you can rest assured that the city won't get too overcrowded anytime soon because of the large geographical space and road infrastructure that helps alleviate traffic congestion.
10. Plenty of Restaurants with Good Food
Another thing residents love about Mobile is that there are so many places to eat, so they never run out of food options, even if they eat out nearly every day. And you'll want to keep coming back to all the new places you try. If you're a fan of seafood, you're in luck because seafood is a big deal in Alabama. You'll love the fresh seafood that is caught straight from the bay and cooked to perfection by the quality chefs in Mobile restaurants.
9. The People are Friendly and Caring
The south is notorious for the friendly and caring people that live there, so much so that the term "southern hospitality" has been adopted and widely used throughout the country.
While the people who live in Alabama are generally really kind because of that southern nature that is innate to people who live there, the residents of Mobile have a special kindness to them. You'll always be able to make meaningful connections with strangers that could develop into friendships, and neighbors are always willing to lend a helping hand to one another.
It also helps that the city is home to U of SA because there is a large population of college-age people who are actively trying to make connections with others and make the most of their college years.
8. So Much History and a Small-Town Feel
Another thing about Mobile is that despite how large the population is and is continuously growing, the city has still maintained that small-town feel. This is in part to the friendly community, in which you'll always run into acquaintances and friends in public spaces as you get to know more of the residents. It is also in part to the visual history that has been preserved over the years. Alabama is one of the oldest states in the country, and Mobile has a special history.
The history shows through in many of the downtown streets that are lined with old historical buildings and many of the homes that were built in the 18th and 19th centuries. Having these buildings still standing, which were built when Mobile was a smaller community, helps to keep that small-town feel that Mobile began as.
7. Very Low Housing and Living Costs
One reason Mobile is attractive to newcomers is that the cost of buying or renting a home is cheaper than in surrounding towns. For example, the median cost of a home in Mobile is $149,600

, which is $15,600 cheaper than the median cost of a home in Alabama.
Alabama's median home cost is also $126,500, which is less expensive than the national median. So, while living anywhere in Alabama is going to cost you significantly less money to own a home than almost anywhere else in the United States, Mobile is even cheaper.
Usually, when a city has very low housing costs, that means the cost of living is going to be more expensive in order to make up for that. This is not the case for Mobile. Not only are the housing costs inexpensive, but the cost of living, in general, is also inexpensive, and more so here in Mobile than in the rest of Alabama. This cost of living includes grocery, healthcare, utilities, clothing, services, entertainment, restaurants, and repairs.
6. Always-Warm Weather
One thing about living in Alabama or the south, in general, is that it's always warm outside, and the winters are not very intense. If you haven't lived in the south before, the heat and humidity are going to take some getting used to, but once you do, you'll love the convenience of walking outside without having to grab a coat and driving away without having to scrape ice off your car.
5. Great City for People of all Ages
Regardless of how old you are and what your background or interests are, there is always something for you to do and enjoy while living in Mobile. There are several activities and opportunities for kids, teens, young adults, adults, and seniors. It's no wonder this is such a popular retirement spot, especially for those who love being in the heart of the south while also having access to beaches.
4. Plenty of Attractions and Museums
Another thing about Mobile is that there are plenty of attractions and museums, not just for tourists and visitors, but for the residents to enjoy as well. The city has a history museum, a museum of the Gulf of Mexico, a science exploration center, a carnival museum for Mardi Gras, and more.
Some popular attractions include the performing arts theater and the Mobile museum of art. They keep visitors coming back and provide interesting activities for residents to do, to learn more about particular topics, or to be enriched by the arts.
3. Tons of Diversity
While you may not find a strong diversity in political opinion here in Mobile, it will still be a bit more diverse here than in much of Alabama because of the presence of the University of South Alabama. But despite the pretty strong political affiliation in Mobile, the city is pretty diverse when it comes to race and culture.
These cultures are reflected in the variety of restaurants available throughout the town, and race diversity is reflected by statistics

. In Mobile, those who are African American make up the majority of the population, with Caucasians following close behind, and those of mixed races taking third place.
2. Positive Job Growth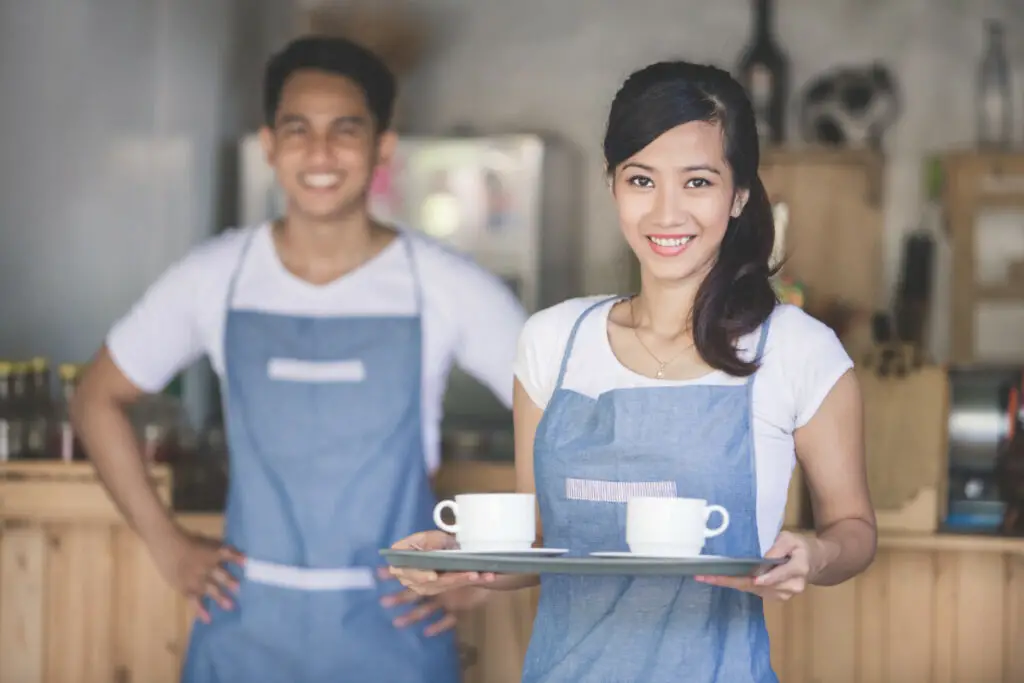 While some have complained about the poor job market in Mobile, the number of jobs coming to Mobile has seen an increase, and the unemployment rate has seen a decrease in recent years. For example, in April 2020, the unemployment rate

, largely in part to the Covid-19 pandemic, was at 15% and has since decreased to 11.5%, reaching its lowest rate of 3.5% in June of 2022.
It's projected that this will continue to decrease while the job market continues to increase, following its recent pattern of increasing by 1.5% in the past year. You can live rest assured that more jobs are going to come into Mobile in the next decade (by 27.2%) so you can be sure that finding employment will be increasingly easier in the coming years.
1. Random Acts of Kindness Happen Frequently
Because the people in Mobile are so friendly and kind, random acts of kindness are common here. So, if someone in front of you at the drive-thru or the grocery store pays for your purchase, don't be surprised. You may also get a nice treat left at your door by a neighbor when you are struggling. People in Mobile are simply kind people and they care about each other enough to help others when they need it or do things to make their day, even to complete strangers. This is yet another reason why residents love living in Mobile, Alabama.