If you're considering moving to Lincoln, Nebraska, you've come to the right place. From the wide variety of things to do and job opportunities to the quality of education and the safe community, there are many reasons locals love living in Lincoln.
To learn more about all the pros of living in Lincoln, Nebraska, and why current and past residents say you should move here, continue reading.
17. Quiet and clean neighborhoods
Many residents

love that the city of Lincoln is very clean overall, especially in the neighborhoods, and that the neighborhoods are very quiet, which further adds to the sense of security you may feel while living in Lincoln.
Residents of other cities that are as large as Lincoln may not be able to say the same, because often those cities are full of crime and homelessness that creates loud violence and trashed streets in the neighborhoods.
Residents of such cities are likely to hear gunshots and shouting around town, even in the residential areas, and may see a ton of trash littered around the city, both of which are things you very likely won't experience while living in Lincoln.
16. Home to a quality University and great schools
Lincoln is home to the University of Nebraska-Lincoln, which ranks at number 151

out of the top 443 universities in the nation. They provide quality education for students, who are given a wide selection of 150 majors to choose from and study here, and several of these majors can be studied here even further to receive a graduate degree. The university is also highly research-extensive, providing students with the highest quality of experience to prepare for their careers.
Not only do residents love the quality of education this University and the surrounding colleges provide, but they also praise the city for its high-quality, public grade schools. Many of these schools receive an A grade

for having a low teacher-to-student ratio, high test scores, having a wide diversity, and for preparing the students for college. Many residents praise the schools for providing their students with the resources they need, whether that be in academics or finances, both of which can help them succeed in school.
15. Lots of history
Something you'll notice while passing through Lincoln or when you move here is that many of the buildings in the downtown areas are historical. This doesn't necessarily mean they are low quality, but rather that the city has made efforts to preserve the city's history and keep them modern while still having that historical look. You can check out the Nebraska History Museum

in Lincoln to learn all about the history of Nebraska and where Lincoln, the capital, takes such a huge role in Nebraskan history.
14. Plenty of things to do
Another thing that locals and residents appreciate about Lincoln is that they never run out of things to do while living there. Whether it be visiting one of the many local museums, taking a walk through the beautiful city garden, learning about Nebraskan history at the Nebraska State Capitol, enjoying all the recreational parks and nature centers, watching a game at the stadium or local performance at the amphitheater, you've got a surplus of options to spend your hours while living in Lincoln.
Regardless of how old you are, whether you live alone or with your family, and whether you prefer spending time with friends or just by yourself, there is going to be something for you to do in Lincoln. It's no wonder why so many locals in the area travel to Lincoln for a fun day (or night) out.
13. Several sports parks and sporting events
In addition to the football stadium

that is located on the University of Nebraska-Lincoln campus, where residents can enjoy supporting and cheering for their local team, there are also several parks with sports fields and courts.
So not only will you have a surplus of opportunities to watch a local sports game at one of these parks or on the University campus throughout the year, but you can even play a game too, whether that be with an organized team or with a couple of friends. Lincoln is the perfect spot for those who love sports or sports are a huge aspect of their lives.
12. It's a large city with a small-town feel
While Lincoln is constantly growing and expanding to accommodate the large influx of new people moving in, the city has still maintained its small-town feel, which many residents praise the city for. Residents absolutely love this quality of Lincoln. Regardless of how big the city has become, you're not going to find skyscrapers, corporate offices, and billboards, instead you will old historical buildings and small shops for local businesses.
This small-town feel is further expressed in how the people in Lincoln treat each other. The residents are always lending a helping hand and a smile, creating a positive community that feels like a small hometown where everyone genuinely cares about each other. This can't be said about many other cities of this size and cities that serve as state capitals.
11. The people are friendly and the city values community
Something else that so many of the residents of Lincoln love about living in Lincoln is how friendly the community is. The city puts forth several events, activity centers, and social spaces to help encourage this sort of community, where residents have a surplus of opportunities to build lasting friendships.
Also, it's not at all uncommon that while living in Lincoln your neighbors are going to have your back and lend a helping hand whenever you need. Residents love this sense of community, knowing that they can rely on people in the city, outside of their family, when they need help. It helps make them feel secure in where they live, knowing that if ever they have a medical emergency, run out of flour, or need someone to jump start their car, there will always be someone available to provide assistance.
10. Exciting and entertaining nightlife
Plenty of residents have mentioned that Lincoln has an exciting and entertaining nightlife

, especially with it's several bar and club locations around town. Being able to enrich your social life while spending time with your friends without having to leave town is something many people look for when moving to a new city.
You'll have plenty of bars, clubs, lounges, and restaurants that serve alcohol, and ballrooms to choose from, all of which will be open late in the night to help feed your social needs whether you bring friends with you or go by yourself to make friends. Plus, you'll always find a large crowd of people participating in these venues, because the nightlife in Lincoln is always active and thriving.
9. Tons of outdoor recreation opportunities
In addition to the active nightlife in Lincoln and all the sports parks, restaurants, shopping centers, and activity centers, Lincoln does not fall short of outdoor recreation. Whether you like fishing, boating, camping, hiking, biking, or other recreation, you'll always have something to do to stay active and enjoy the warm summer months.
During the summer, you can enjoy the mountains for it's hiking trails and camp sites, and in the winter, you'll enjoy the mountain slopes for skiing or snowboarding. You'll also have a surplus of biking trails throughout Lincoln for you to enjoy a nice ride through all the natural beauty that Lincoln has to offer, at nearly any time of the year when the weather permits.
8. The city provides helpful resources to those in need
The locals and residents of Lincoln strongly appreciate all the helpful resources that Lincoln provides to those in need. Whether it be financial, legal, or food security, you can utilize one of the many resources provided by the city to help give you the help you may need in tough situations. One resident praised the city for helping them and their spouse regain custody of their children after they were put into foster care because of these parents having to serve jail time.
This resident appreciated the city for going above and beyond to help these parents get their kids back after they've proven their ability and responsibility to care for their children. This shows that law enforcement, lawyers, and other city officials in Lincoln really care for their residents and want to help them in any way they can.
7. Low cost of living
The low cost of living

in Lincoln is yet another reason that so many residents love living here and why the city has seen such a high influx in new people who are attracted to this quality, among it's many other positive qualities. While the costs of living in Lincoln is a bit higher than the average for Nebraska, you'll find that Lincoln has a lower cost of living than some of the surrounding cities and for several cities around the nation that have a similar population size. These costs include grocery costs, housing costs, utility costs, and transportation costs.
6. Plenty of family-friendly amenities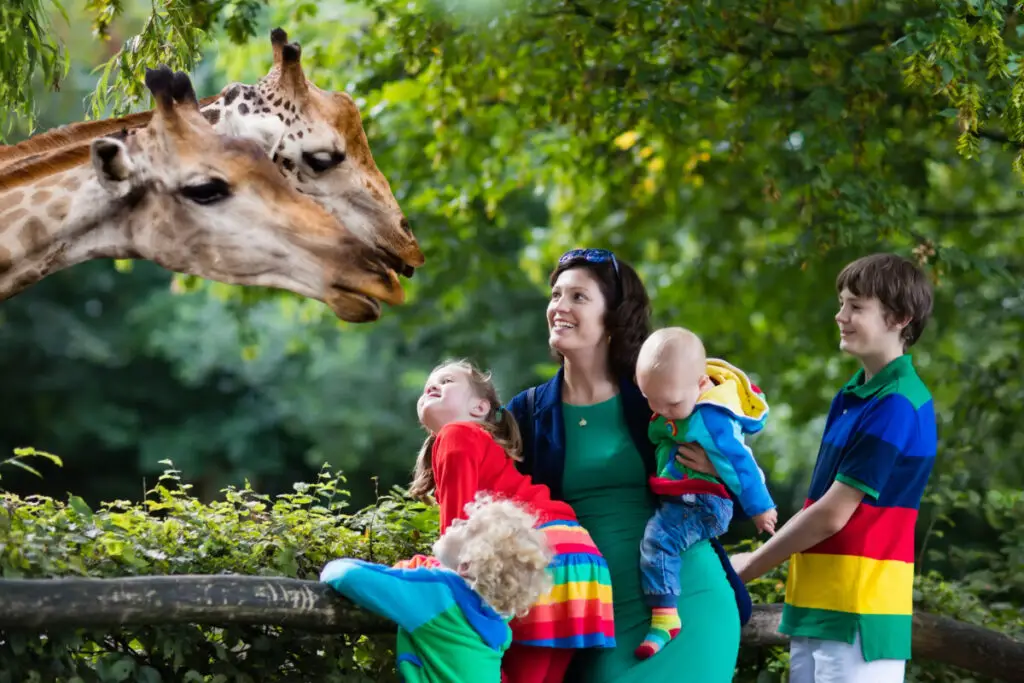 Along with all the things that are available for you to do, there are copious amounts of things for families in Lincoln to do together. So many residents mention that the city is very family-friendly overall. You'll have things to do that your whole family can enjoy, regardless of how old or young each member of the family is.
If you have kids of various ages, they'll enjoy spending time at the shopping mall, at the candy shop, at the local zoo, at the children's museum, or at one of the many parks scattered throughout the city that have unique playgrounds. Many residents say that Lincoln is a great place to start and raise a family, especially because your children will always have something to do and spend time doing what they do best, which is being children and enriching that childhood wonder and excitement.
5. Quality healthcare services
Many current and past residents praise the high quality of healthcare services available in Lincoln, especially the local hospitals. This is likely because they've had a good experience with these services, and it should be noted that residents of many other cities of a similar size can't say the same about their experience with healthcare services in their city, which further makes Lincoln a great place to live. Many have testified of receiving excellent care for either themselves or a loved one from the hospital staff, and many of the hospitals have a great reputation with services that are easily accessible.
4. The city is always growing and making positive changes
Yet another thing that residents, both past and current, love to praise about Lincoln is how well the city has adapted to the growing population and making positive improvements to the city infrastructure. Not many cities are able to or even consider making changes to the roads and other infrastructure in the city to accommodate a huge influx in population, which can create huge problems for the city overall, especially with traffic congestion.
3. High number of quality job opportunities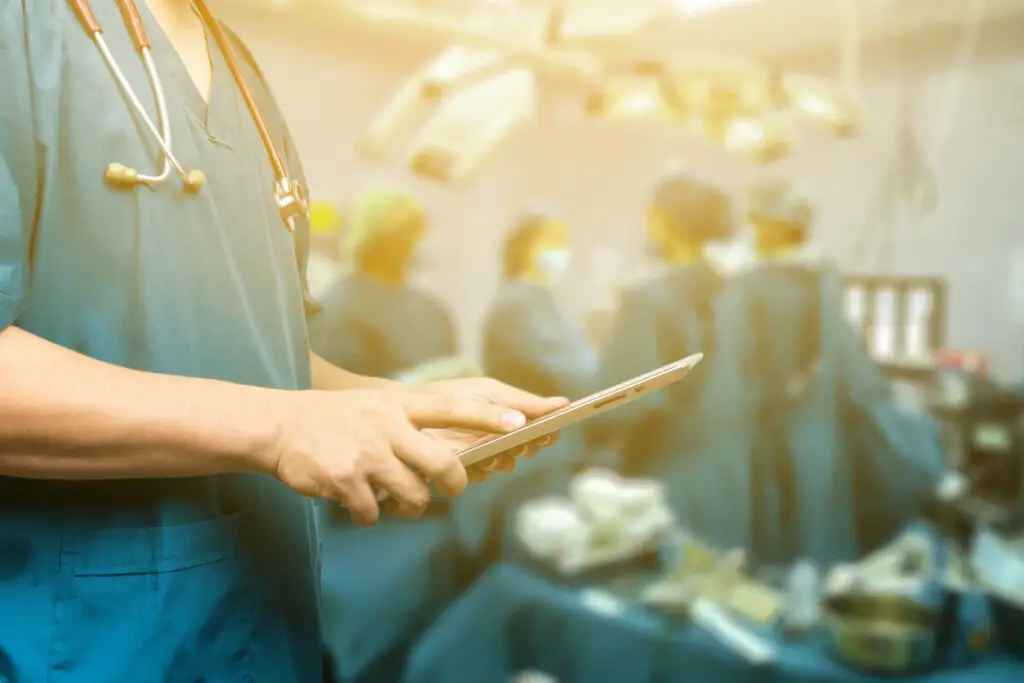 The city of Lincoln certainly doesn't fall short on job opportunities. Not only are the job opportunitiess in surplus availability, but they are of high-quality. Whether you're looking for a part time job to fill time and bring in extra income to your home, or you're looking to put your college degree and years of experience to use, there will some place for you inside Lincoln, and you won't have to travel outside of town to get to and from work.
This is likely due to the fact that Lincoln is a college town, so there is a constant cycle of new young adults moving in and previous ones moving out each semester, and thus jobs around the city are constantly looking for new employees. In addition to that, many of the jobs that regularly hire college students will not only have flexible work scheduling, but they will also appreciate anyone who can work more than part time and gladly give them extra hours.
2. Quality police department
Lincoln also gets a lot of praise for its police department, which has offers that many residents can attest to being genuinely caring to the citizens of Lincoln. Additionally, you'll receive a quick response time from the police department here, further proving that the police department is well trained and know how to do their job well, while providing excellent service to its community.
1. It's highly regarded as one of the best places to live
If none of the above points impressed you enough to want to move to Lincoln, this point surely will. Lincoln is highly regarded as the top places to live in the nation, not just by residents, but by several city ranking websites. They take many factors into consideration when comparing the quality of cities and compiling such lists. For example, a study conducted by Livability.com

ranked Lincoln as number 9 on the Top 100 Places to Live in the United States list.
This was ranked by the city's affordability and amount of opportunities, while also giving high regard to things like amenities, education, infrastructure, and health care. The cities that were compared in this study included cities that have a population between 20,000 and 1,000,000 people, and Lincoln, with it's population of almost 300,000 ranks near the top of this list, above 91 other cities, many of which have larger population sizes.