Tennessee is a southern state where there are plenty of things to do and, sometimes, not enough thing to do. For the city of Knoxville, Tennessee, it is a rural area that provides its ups and downs, however, in this article, we will focus on the city of Knoxville and its ups and give in depth reason why someone should move to Knoxville.
Our goal is to persuade you to consider a move to Knoxville, TN. We're not saying you must move here, but that you should consider a move to this city and why it would be worth your while. With whatever you heard about Knoxville, there are a lot more things to do and positivity than you thought and here we will address why this is so.
1. University of Tennessee
To start this off, we will address a familiar facility located in Knoxville, TN and that is the University of Tennessee. Yes, this is a college town and for those looking to get the best high-quality experience, whether its educational programs or the plethora of recreational activities tailored for students, University of Tennessee is the place for you. The university has displayed its pride through its fantastic selection of athletics, arts, and science-based activities and programs. Everyone that I have met from Tennessee has only stated good things about this university, whether they attended or not. Again, being enrolled in this school means you have a selection of things to do to develop an education, friendship, and personal endeavors. Overall, you will get the most out of your college experience when attending the University of Tennessee.
2. Sports Town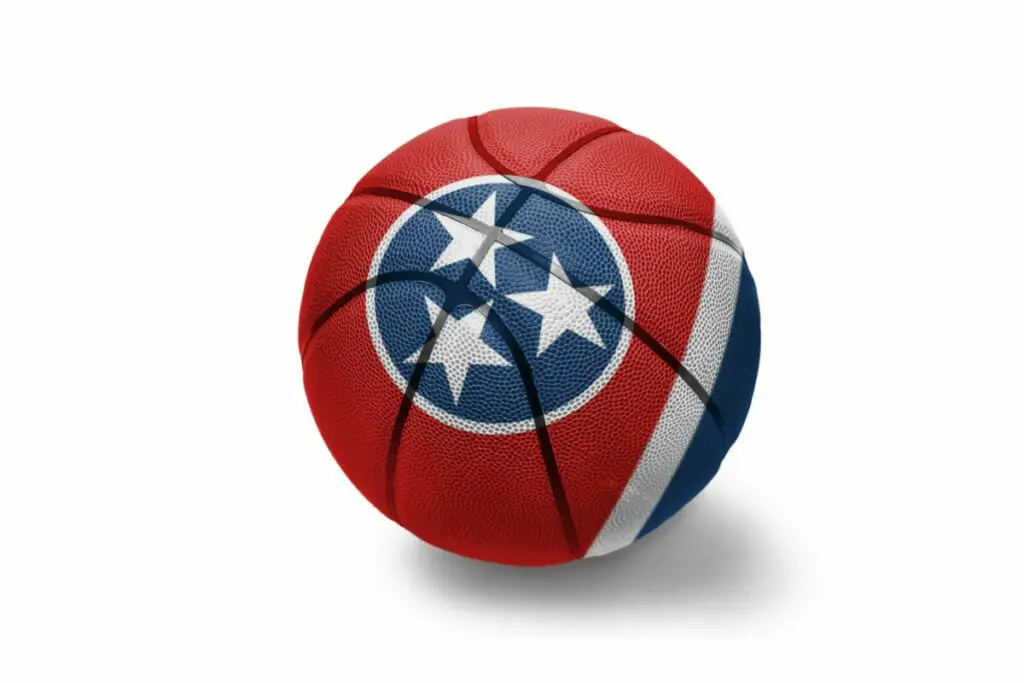 Not only is Knoxville, TN a college town, but it is also a sports town. In fact, back in 2014, Knoxville, TN was ranked as the second-best sports town in the United States. This means that major events like football will bring forth a crowd into the city and all quietness of the city is thrown out the window. The University of Tennessee Volunteers is one of the major sports teams of Tennessee at the college level. Just college alone already provides a party during game days, however, with the additional professional football team, the Tennessee Titans of the NFL, Knoxville will experience something that it rarely receives, traffic, crowds, and general sports fanaticism. If you love sports, game days will be perhaps the best days or weeks for you. Everyone coming together to root for their favorite team is also a social event, therefore, making friends is easy.
3. National Parks and the Mountains
Within a day's drive, you can access to many beautiful location, historical sites, and especially the mountains. Because of this reasonable distance to the mountains, Knoxville has been noted as the "Gateway to the Smoky Mountains". The reason for this is because Knoxville houses to one of its most beautiful national parks in the nation in which also includes the Great Smoky Mountains that lays alongside the Tennessee-North Carolina borders. The national park itself provides a sense of scale and beauty when it comes to the great outdoors, but the mountains is where this park truly shines. Even if you don't want to deal with the millions of people who visit this park per year, there are about five other state parks that one can visit that contains their own natural beauty and uniqueness. Either way, you get an incredible experience for attending either one.
4. Rural Environment
If you are the one who comes from a slower paced and rural environment, Knoxville will have your back. You will feel right at home if you yearn for such. Though many may see this as a negative, others will appreciate the slower lifestyle. I like to think of it as slowing down the pace of life to enhance our appreciation of natural beauty. This may be dramatic but it's honestly true. You will find large open spaces that are yet to be occupied by development projects and many other trails and parks exists throughout the city. Most of the rural environment will be found on the outskirts of Knoxville primarily, however, glimpse of this is found within the city. The fact that Knoxville is growing can mean the rural space may shift to an urban one. Enjoy your rural environment as much as possible before it's too late.
5. Affordable Cost of Living
Perhaps one of the primary reasons that one should move to Knoxville, is its extremely affordable cost of living. On an overall index scale score, Knoxville, TN is scored 15 below the US national average of 100 at 85.5. Out of all the categories that are listed such as health, grocery, and utilities, housing is, by far, the lowest in rating at 75. The cost of living for Knoxville will be anyone's dream and if you do not mind some lower quality livability, Knoxville has it for you. It is not as low as you would think, but it is an acceptable quality that is bearable.
6. Outdoor Focused City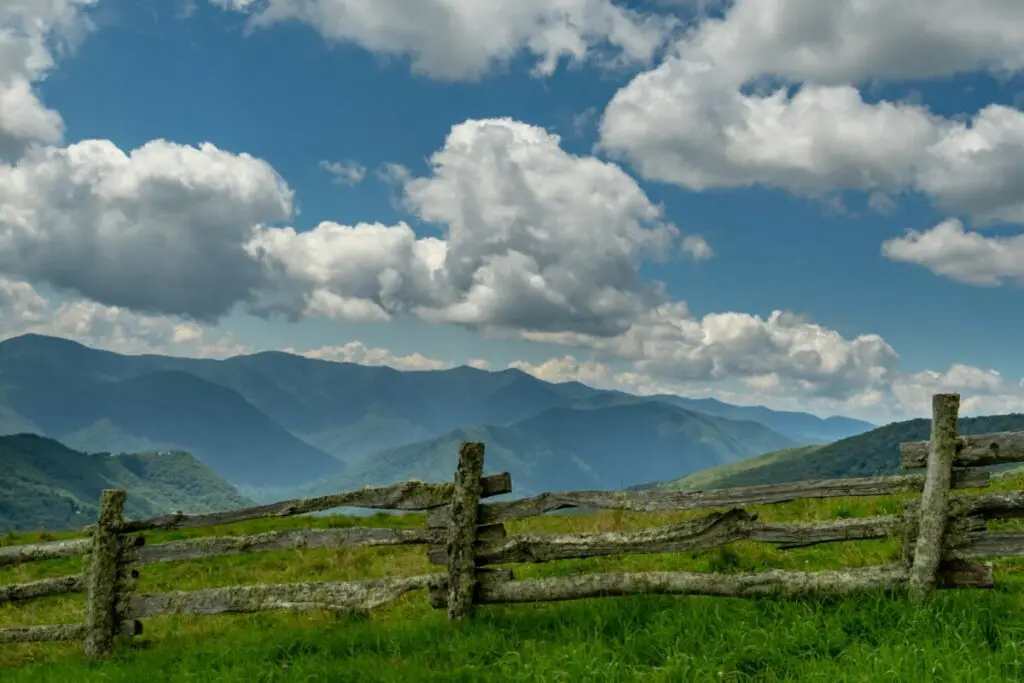 After what we have said so far, Knoxville is truly an outdoor city. There is nothing in Knoxville that doesn't evoke outdoors. Everything surrounding and even within the city provides an idea of what Knoxville is all about. For those who enjoy being outside and participate in many activities, will never get bored or run out of things to do. As said earlier, parks, national parks, trails, biking, hiking, and the mountains are some of many reasons why anyone should consider a move to Knoxville. Staying indoors remains doable, however, you will have no idea of how much you are missing out regarding the outdoor scene. Much of the city's activities are focused outside and staying indoors may minimizes your opportunity to develop connection with likeminded people, groups, etc. Overall, embrace anything outdoors, because this is what Knoxville is all about.
7. Excellent City for Families
As said earlier, this city is slow and rural. From this, it may be a perfect place to raise a family. As long as you remain in the safer areas of Knoxville, you will be just fine. But despite the rough areas, everything else is perfect for both old and young. Families, again, can participate together in outdoor activities and explore a multiplicity of restaurants, stores, and other recreational activities. Not to mention the excellent school programs for the kids still at home in which we will address later. The population's average age is about 32, meaning that you will have some college students, but most will be married and focused on their family. Knoxville is also sometimes considered a small-town, and with this involves close connection with locals to help and support one another. Overall, families prosper in this city with minimal hassles.
8. Growing City
In our "rural environment" segment, we briefly mentioned that the city of Knoxville is growing. Knoxville has been growing and developing new areas as more people are coming in more than going out. We also need to quickly understand at what rate the city is growing. Annually, Knoxville is growing at a 0.13% rate, with the population increase of 5.65%. Safe to say, that even with this slow to medium rate of growth, Knoxville is growing regardless. Right now, Knoxville continues to display both rural and urban environments, and enjoying both of these diversities will be an extreme plus. It is well tailored, so far, to both people who enjoy the rural environment and small-town feel, while others can bypass this small-town feel with the large city-like amenities.
9. You Get What You Paid For
Returning to the cost-of-living subject, here we will briefly focus specifically on housing. In layman's term, your house will represent what you paid for it. In other words, if you decide to pay for a higher priced home, you will fairly receive amenities that encapsulate the high price range, while on the other hand, if you pay for a lower cost home, your amenities may be limited but it is what you wanted…hopefully. What I am saying here is that with whatever amount we decide to spend on housing, we will often receive the quality and amenities according to the cost. My friend who lives in Nashville says that it is the same way as their homes. In Nashville, you get what you paid for and for the most part, is fair and acceptable. Knoxville continues to consistently display this trend and it can be attractive for those who don't want to feel scammed with housing.
10. Weather Isn't Too Extreme
Shifting over to the weather aspect of the city, Knoxville will receive a generous amount of rain, sun, snow, and wind per year. In other words, the city will fairly receive all four seasons respective to the time of year they are supposed to be in. Not too hot nor too cold, but a good balance of everything is perfect in my books. The only issues that anyone may complain with the weather is its unpredictability. Not knowing when to have a coat or wear shorts will be a question per day since the weather is up and down. Despite this, the weather condition is near perfect regarding not getting too hot or cold. Balance is something I would prefer rather than have the extreme of one or another, or both.
11. Excellent Education System
For the education system for K-12, almost all locals say that they are excellent for their children. For example, high school graduation percentage is 88.2%, and it may also help to realize that within Knoxville, they have programs that may allow dual credits. In other words, they may go to high school and participate in college curriculums for their last two years. Not to mention, that once their high school careers are over, and if they participate in the dual credit system, they have access to the University of Tennessee. What more can you get. The education system in Knoxville seems to be consistent between all of 125 schools (including university, colleges, and other institutions) regarding the curriculum provided and the quality.
12. Extreme Low Property Tax
For tax, you will be surprised to know that the property tax rate in Knoxville is low. So low that the median property tax rate is half of the US national average, leaving more opportunities to spend money without heavy restrictions. This may also allow you to compensate for the high sales tax rate which is around 9%. Either way, having your property not held down with a hefty property is something to rest easy on.
13. The Tennessee River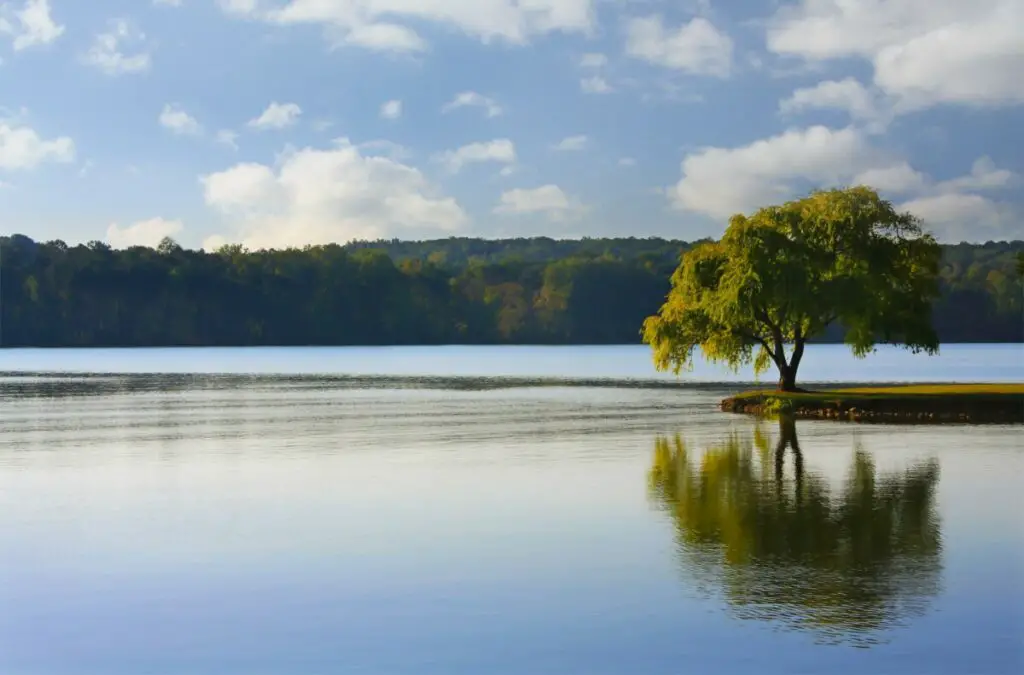 In Knoxville, the Tennessee River cuts across this city, providing an opportunity for sea-based activities such as boating, water skiing, fishing or taking a boat tour. This 652-mile river is a recognizable attribute of the Tennessee area and since Knoxville is a city that houses part of the river, only promotes its outdoor setting. Again, this is attractive to anyone who love being outside and especially those who are water-based enthusiasts. Also, the river cuts near the center of the city, therefore making it a constant encounter when traveling around or across this river. The Tennessee River will become a familiar sight to see and being in, on, or around the river will enhance the natural spectacle that Knoxville already provides.
14. Dog Friendly City
My favorite aspect of this city is its dog friendly environment. I love dogs and if you do to, you will be welcomes with a plethora of dogs roaming around the city. Parks will obviously be the most prevalent location where you may find any kinds of pets. Even regular city streets are riddled with dogs on leash and nearly all of them are friendly. Knoxville is also sometimes known as one of the friendliest cities for dogs. Come on down if you want to be smothered by dogs and the friendly community that houses them.
15. Snow Days Off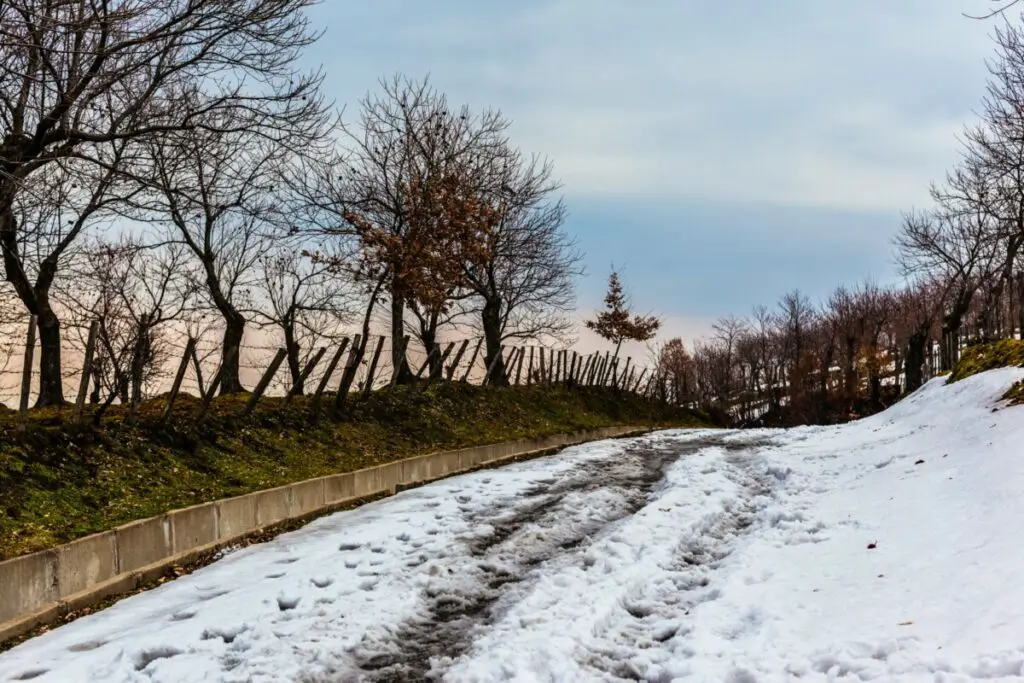 As similar with Washington state, where I'm from, when snowfall occurs, nearly everything is closed. Work and school are all closed for the day whenever a hint of snowfall is present. Since us and Knoxville don't receive enough snow to properly prepare for the snow, so any slight hint a snowfall may occur, all businesses tend to close. This is going to be a welcoming event during the winter season, especially for those who still want to do anything other than school and work. The snow doesn't even have to be fully present in order for these businesses to close. Because of the lack of preparation, lack of snowfall, and some anxiety, these days eventually becomes a regular day off, enabling others to still go out and about without having to deal with severe snowfall and the associated issues such as ice and storms.
16. Southern Hospitality
Knowing the reputation of the south in general, they are extremely friendly. This simple reputation is especially true with Knoxville, TN. As we said earlier, the city of Knoxville was a small-town and retains some small-town attribute as being closely connected with one another and being helpful and supportive. This will continue to be true for outsiders who are willing to embrace the culture and passion of Knoxville. Overall, this city is extremely friendly and new connections can be made.
17. Music City
Finally, the city of Knoxville is a known for its musical talent and hosting various of live performances. Both Nashville and Knoxville are prominent cities associated with music in their own rights and many names have their start in one of these cities. In Knoxville, there is a plethora of genres present such as banjos, ballads, swing, and classical, while Nashville is known for its country origins. Some artists that have sprung from Knoxville were the Everly Brothers and Chet Atkins. Lastly, festivals and musical performances are common in theatres such as the Tennessee Theatre or the Bijou Theatre. In the end, music is everywhere in Knoxville.