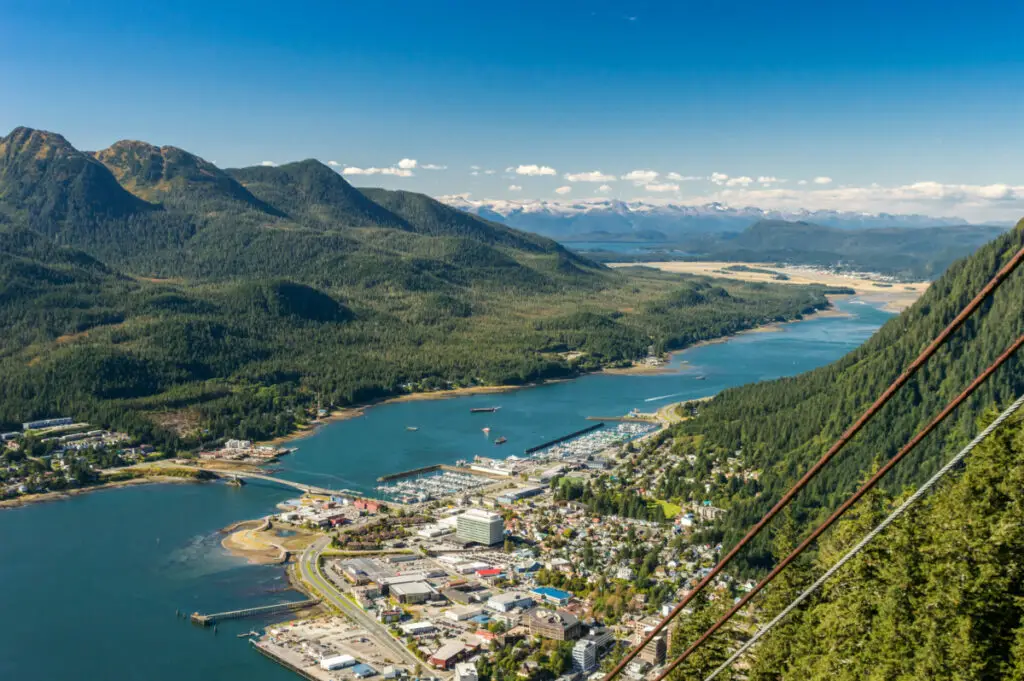 Juneau, Alaska is a popular destination for young travelers and retirees alike, but what is it like to live there? Residents and locals love living in Juneau for a variety of reasons, from the natural scenery to the social environment and everything in between.
Keep reading to learn more about why locals say you should move to Juneau, Alaska, so you can feel confident before you make your decision to book that plane ticket or pay that down payment on a house in Juneau.
17. Fresh, Clean Air and Beautiful Scenery
One of the most common things locals mention

about Juneau is that because it's so close to the saltwater ocean and it rains frequently, the air is always fresh and clean. You won't have to worry about air pollution while living in Juneau, especially because there isn't a lot of traffic or big refineries pumping toxic emissions into the air. And whatever does get into the air is cleared away by the water evaporation from rain and the ocean shore.
What comes with this fresh and clean air is Juneau's gorgeous scenery. From mountains to glaciers to the ocean to massive trees, you'll live immersed in the natural beauty surrounding you. It's something every resident mentions about living in Juneau, and new residents of Juneau say it's almost like living inside a postcard.
16. Plenty of Outdoor Recreation
With all that natural beauty surrounding you comes plenty of outdoor recreation to spend your free time enjoying. Outdoorsy people from all over the world come to live in Juneau because the number of outdoor activities they can do is endless. There are always new hiking trails to discover and new scenes to see.
You can go from skiing to fishing all within the same day. You can drive to see the glacier, step outside to your backyard and have direct access to hiking trails, or cross the street and hop on a boat for a little boating adventure. If you're looking for an all-day adventure, there are plenty of ski resorts in Juneau for a ski or snowboarding trip that you can follow up with a delicious meal served at the resort.
15. Consistent Weather Conditions
If you enjoy a lot of rain and a wet climate, Juneau is a great place for you. With the snowy mountains, the glaciers, and the ocean, you're surrounded by water and the cold, which is great for those who prefer a cold and wet environment. Add that to the fact that Juneau rains about 275 days out of the year, so you can expect pretty consistent weather conditions throughout the year.
You won't have to guess how the weather is going to be each day you wake up, just grab your coat and boots and head outside. On the warmer days, you can enjoy time at one of the outdoor swimming pools, but for the rest of the year, the city and its residents have adapted pretty well to the cold and wet environment, so you'll find plenty of warm clothes at the stores and the streets will almost always be clear of rain and snow.
When it comes to snow, however, don't expect a ton of it. While the city is at the base of a mountain that is practically snowy all year round, the city only gets about 20 days of snow per year on average.
14. The City Environment is Family-Friendly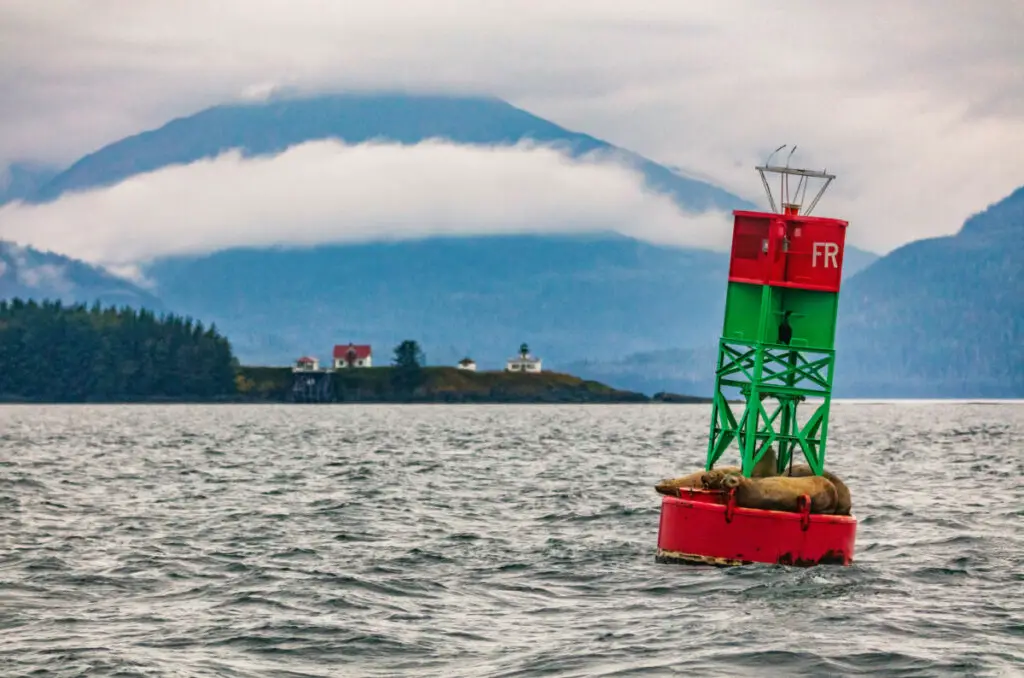 Residents love that there is plenty of things for families to do together, whether that be enjoying the outdoor recreation or the museums, or all the many fascinating nature scenes to see. From helicopter tours to exploring a nursery garden, whale watching to mine tours, touring through Alaska state museum to riding the tramway, your family will never run out of things to do together. Many of these family-friendly activities

are at a discounted price (if they're not already free) for children.
13. Tightknit and Friendly Community of People
Residents and locals love that Juneau is filled with friendly people and the fact that the community is so tight-knit. With this tight-knit community come residents who know each other by name and catch up with each other everywhere they go.
The only people they won't recognize are tourists and new residents, but you'll be welcomed into the community so quickly that everyone will soon recognize you too. You'll be surrounded by neighbors you can count on and those who you don't know around the city will always be willing to lend a helping hand when you need it.
12. Wide Selection of Good Local Food
If you're a seafood lover, you'll adore the food in Juneau. But if not, there is a wide variety of delicious local food to choose from because there are many high-quality restaurants in the city. You're not going to find fast food chains in Juneau, other than one McDonald's, because the rest of the restaurant options are local only to the city. You'll find anything from seafood to Mexican food, to American cuisine, to Italian food, to Japanese food, to Native Alaskan food to enjoy.
11. Historical and Small-Town Feel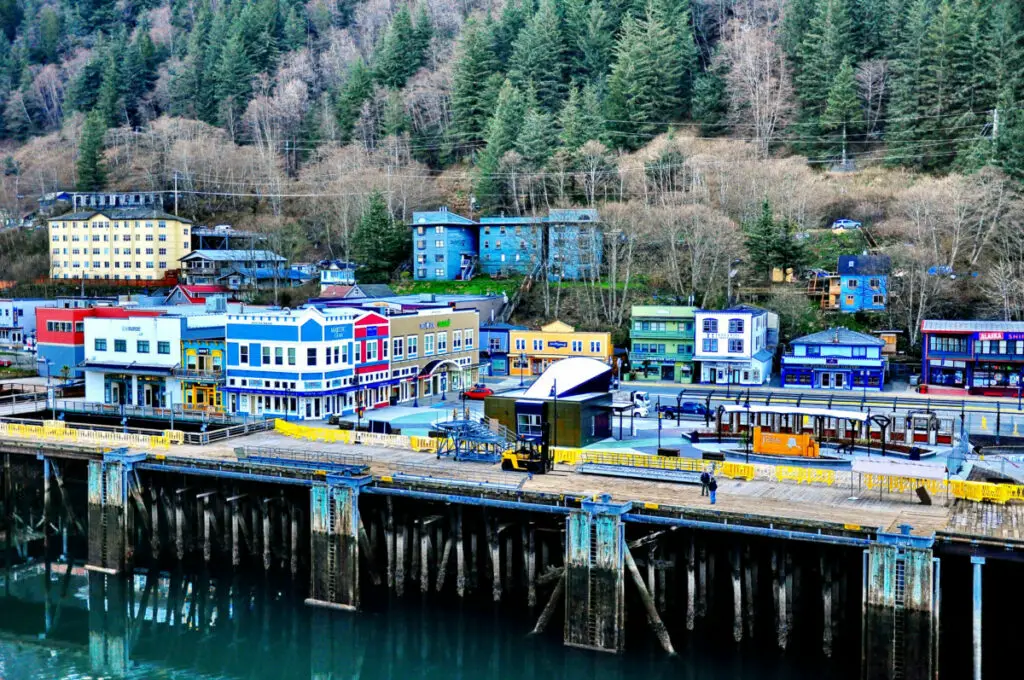 Juneau is the second largest city in the United States geographically but only has a population of just over 30 thousand people, and those residents inhabit only a small portion of the land. Because of this, the residential and downtown areas of Juneau provide a small-town feel.
Most of the inhabited land is along the coast, and because there isn't much land between the coast and the mountains, the city is quite clustered and there isn't much room for growth in the future. The layout and size of the inhabited portion of the city encourage this small-town feel, and because there is a lot of history to Juneau, it's evident in the structure and style of buildings and homes.
10. Clean and Attractive City
Something many locals praise about Juneau is that the city is clean. Not only are the streets free of litter, whether that be simply because the residents do volunteer cleanup, the city has a great trash pickup service, or the residents love their city so much that they voluntarily keep it clean, but the water and air are clean as well.
You won't have to worry much about buying filtered water in Juneau because the tap water is very clean and tastes good enough to drink. In addition to the clean environment of the city, the city overall is attractive, and not just because of the nature surrounding it. Juneau has windy roads that trail along the shore and over the hills of mountains, and the buildings that line the streets look like they came straight out of a Hallmark movie.
9. Residents Feel Safe
Plenty of residents in Juneau have said that they feel very safe living here. Not only is that simply because there really isn't a lot of crime happening in the city, but because the residents can depend on each other to help them out when they need it. They also have a dependable and well-trained police force that is made up of officers who care about the residents and take pride in providing the best service they can to protect Juneau.
8. Plenty of Dog-Friendly Parks
Juneau is full of dog owners and dog lovers. Because of this, the city has adapted to providing plenty of dog-friendly activities that owners can do with their dogs. From dog parks to recreational activities that allow dogs to tag along, to dog groomers and pet stores, this is the perfect city for a dog owner.
Keep in mind that you're going to have to get a dog license

to own a dog in Juneau, which ensures that your dog is vaccinated and helps prevent dog smuggling. And, because nobody can enter Juneau except by airplane or ferry, you won't be able to bring your dog to Juneau without first getting a license. This reduces the amount of animal abuse and dogs that end up on the streets or in shelters.
7. Hotspot for Fishermen and Hunters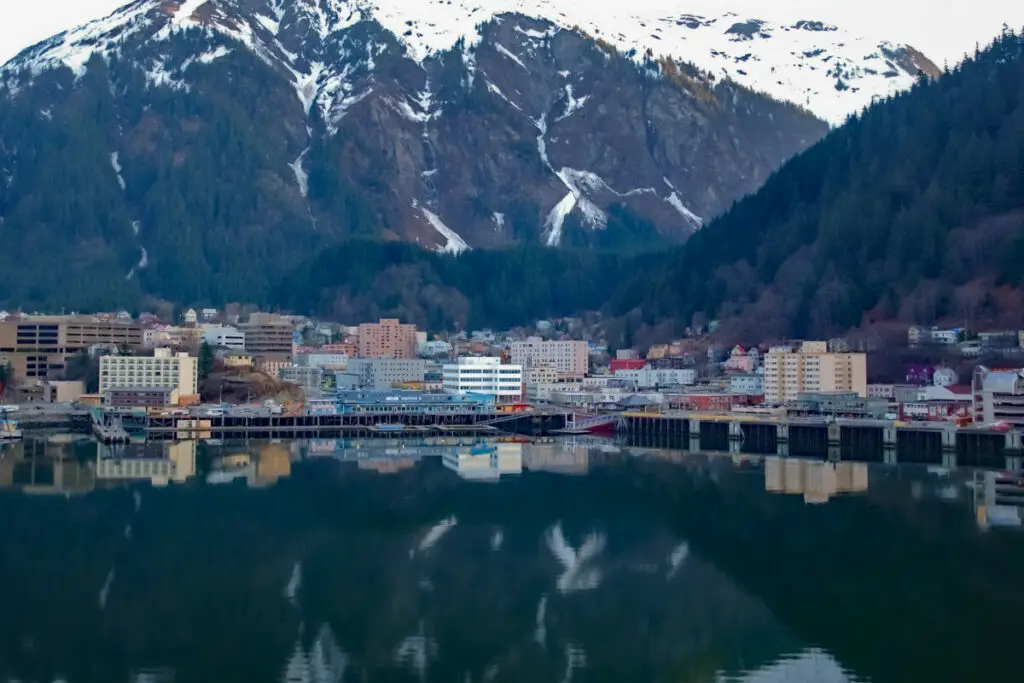 If you're a fisherman or a hunter, Juneau is the place for you. It will be easy to find others with your interests because nearly everyone in Juneau spends their time fishing or hunting–and they cook delicious food with the fish they catch or the deer they hunt.
With Juneau sitting on the gulf of Alaska to the Pacific Ocean and boasting one of the most popular activities for Juneau residents, it's no wonder that so many people love to fish here. And the same distance and time it takes you to get on a boat and out through the gulf will also get you north to the mountains for hunting. Hunting season lasts for a majority of the year, and it is a popular topic of conversation, so other hunters who move into Juneau will not have trouble making friends.
6. The City is Secluded From the Rest of the World
One thing that many residents love about Juneau (although some see it as a con) is that the city is secluded from the rest of the world. This is because Juneau is located in the panhandle of Alaska, where the inhabited land is nestled between the Pacific Ocean's Gulf of Alaska and Mount Juneau. With the mountain range dividing Juneau from Canada and the Gulf dividing Juneau from the rest of Alaska and the United States, the only way to travel to Juneau is by plane or ferry.
This is also why Juneau is often a stop in many cruise trip itineraries, so you'll find a lot of tourists visiting Juneau while on vacation, but outside of cruise season, Juneau residents live in their bubble, and they like it that way. Of course, they still have internet, world and national news channels, and telephones to stay connected like everyone else, but they enjoy the tight-knit community, lifestyle, and culture that they've created in Juneau.
5. Rich in Native American Culture
The city of Juneau takes pride in its Native American heritage and history. You'll find the culture embraced through public art, supporting the goods that thriving tribes sell, and in several restaurants that serve native American food in Juneau. Juneau and the surrounding area were once home to three different tribes, and they developed music, art, textiles, stories, dance, food, and more, which Juneau celebrates.
Every 2 years, Juneau hosts a celebration of Alaskan Native culture, which is organized by the Sealaska Heritage Institute. It spans four consecutive days in the month of June, and the celebration takes over the streets as Native American people celebrate their Tlingit, Haida, and Tsimshian cultures.
4. High-Quality Public Education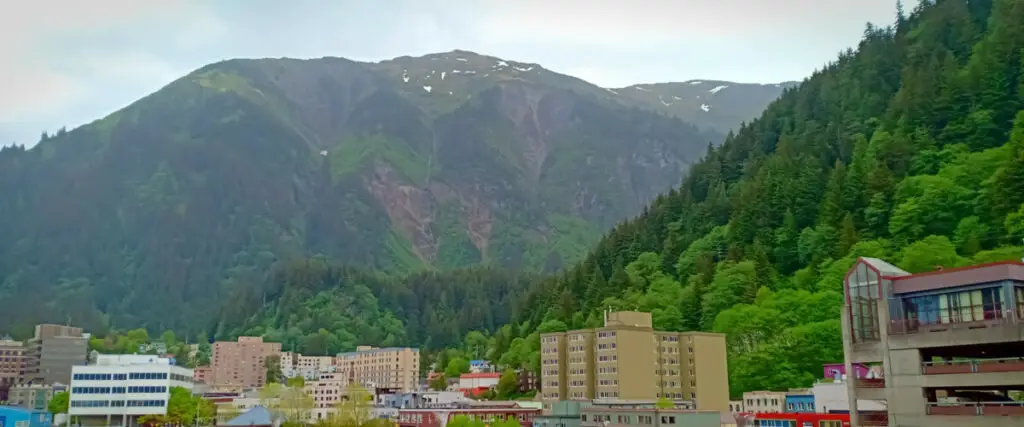 Many residents had nothing but good things to say about the public education quality and teachers in Juneau. With good teachers and a good school system come better-behaved children and children who want to learn more. Children who want to learn more will develop valuable skills and pursue higher education so they can better hone their skills. A population of higher educated people is more likely to attract high-paying jobs so it's easier for graduates to stay in their hometowns where they attended college and begin their careers.
3. Plenty of Diversity
With the Native American population and the fact that people travel from around the country (or even the world) to come live in Juneau, the city sees a lot of diversity. Not only is the diversity in ethnicity and culture shown through the people that live there, but in the foods that are served in Juneau and the cultures celebrated through art and performance. The people of Juneau embrace that diversity, and prejudices are a rare find here.
2. Strong Appreciation for the Arts
In addition to the fact that Juneau residents embrace of diversity through food and celebration, they also do so through the arts. The arts pay homage not only to the heritage but to other topics as well. You'll see public displays of visual arts and you can tour all types of visual art at art galleries in Juneau.
There are also often performances at amphitheaters, venues, and theaters, from live play productions to music performances. While life in Juneau is very simple, the residents also appreciate the finer things in life, including art.
1. Good Balance Between City Life and Wilderness
Something that many Juneau residents love about living in Juneau is the perfect balance between city life and wilderness. You can go on a morning hike to watch the sunrise, on a boating trip to catch fish for lunch, to a concert in the afternoon, and head to the bar in the evening to socialize. You can choose to work in an office building doing some computer programming or work as a state park ranger where you live in the wilderness and answer questions about the great outdoors.