Glendale, Arizona has a rough reputation that many people feel isn't totally deserved. It can be a charming, safe, and perfect place for your next home.
Keep reading to learn about 17 reasons why locals believe you should move to Glendale!
1. You'll Never Be Cold Again
Arizona, and the Phoenix area in particular, are known for being incredibly hot. The temperature rarely drops below 50

degrees Fahrenheit, even in the coldest part of winter nights, and summers are hot enough to fry eggs on the sidewalk.
If you hate the cold and dread driving in the snow, Glendale might be the place for you. Treat the heat like midwesterners treat winter and you'll have a good time. You can enjoy early morning walks before the sun comes out in force, camp in the winter, and appreciate the architecture that keeps you cool without needing to blast the AC.
There's a reason locals love living here, even with 110-degree temperatures happening every summer! You will never be cold again, even in the dead of December. Sit back with a glass of prickly pear lemonade and enjoy.
2. Orange And Other Citrus Trees Can Grow Near Your Home
Many kids who grew up living or visiting Glendale have sweet memories of picking citrus fruits off trees in someone's backyard. The orange, lemon, lime, and kumquat trees need reliable water to avoid getting bitter, but that's most of the maintenance they need for you to have a delicious source of Vitamin C close to home.
The best part about this is that the trees can provide shade for other desert plants. If you're a grass person, you can even get some of that to grow with the shade and water runoff from the trees.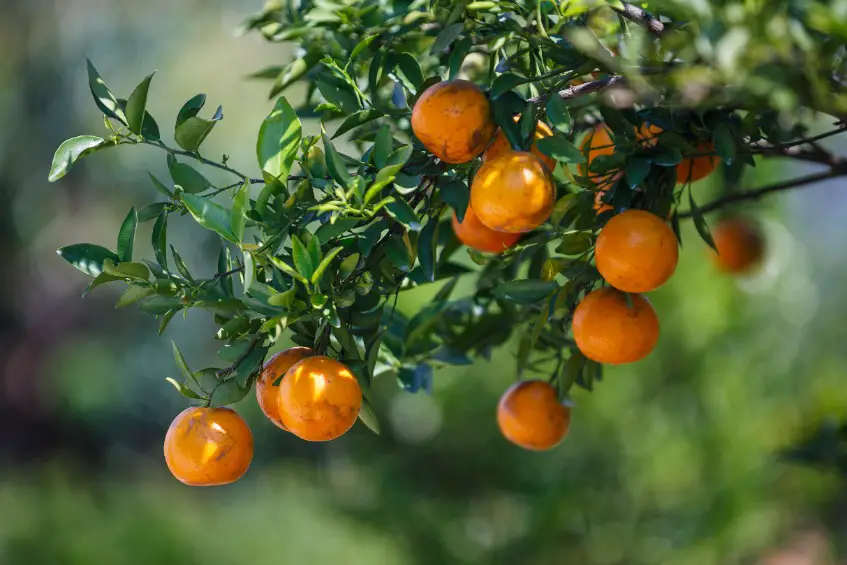 3. Entire Neighborhoods Smell Like Orange Blossom When The Trees Bloom
There's nothing on earth that's quite like the smell of sweet orange blossoms in the morning. It's like your entire neighborhood turned into the best perfume shop in Paris, especially when the floral smell combines with desert morning humidity and creosote bushes.
So many people have citrus trees that this is an experience many people can enjoy, no matter where they live in Glendale. If you want to contribute, plant your own tree and enjoy it year-round!
4. Authentic Mexican Food And Great Tex-Mex Are Right In Your Neighborhood
Whether you like authentic Mexican food or Americanized Tex-Mex, Glendale has something for you. Little family-owned restaurants, big chains, and even grocery stores have fresh salsa, guacamole, beans, tortillas, and anything else you could want to find. Take advantage of it when you come to visit, and you'll find another great reason to want to move to Glendale.
5. People Have Fun With Their Yard Decorations
If you love having a fun, quirky, personalized lawn, you're going to love living in several Glendale neighborhoods. People don't mind using chain link fences to keep dogs and kids in the yard, and they'll still decorate their yards with trees, plants, pottery, garden gnomes, or whatever personalization they prefer.
You'll no longer be tied to cookie-cutter HOA lawns. You can put up a copper statue, wood carvings, or a colorful windchime. Best of all, you can admire everyone else's lawns each time you drive past, and you can appreciate the neighbor's yards, too!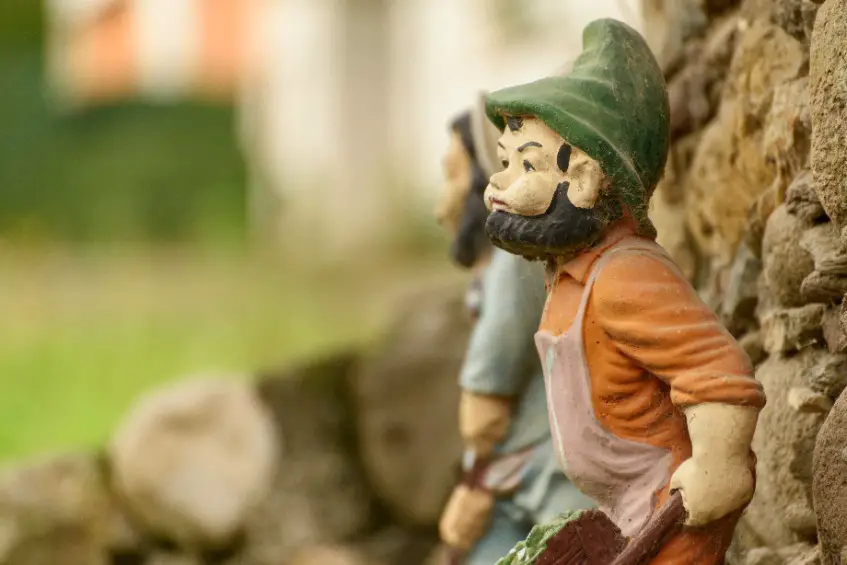 6. Mildew And Mold Aren't A Major Concern In Your Home
People from humid climates are often surprised by the things desert locals will leave on the counter without worrying. Things just don't rot or mold over as quickly in the dry heat of the Arizona desert! You still have to be wary of pests getting to them, and nothing is immortal, but it isn't a concern within a day or two like in some areas.
Bathrooms are the same. As long as the room is reasonably well-vented and has air circulation, you can avoid most issues with mold.
7. The Rent Is Lower Than Almost Anywhere In The Phoenix Area
Housing costs in Glendale are about 5% more affordable than in Pheonix.
Many people who work in Phoenix like to move to Glendale because of this. Depending on where you decide to live your commute will only be about 20 – 30 minutes.
8. Nobody Minds A Cute Little Yappy Dog
Glendale is known for loving dogs of all kinds, but Chihuahuas hold a special place in Arizonian's hearts. The little guys will cheer you on in their own way whenever you go on walks, and you're likely to meet several in grocery stores or visits to the neighbors. If you're lucky, you'll end up with one or two of your own!
Glendale is home to the Dog Days Of Summer Festival

, where community members come together to make a doggone great day. Immunizations, health advice, and checkups are free there, and there are lots of activities for dogs who would enjoy an outing with other furry friends.
Remember that the summer heat is rough on outdoor dogs and their paws, so a responsible owner should make sure to have a space with air conditioning for the dogs, lots of water, and a shady place for potty breaks. You want to make sure your little buddy stays safe and comfortable so you can spend cooler weather visiting the local dog parks and agility courses.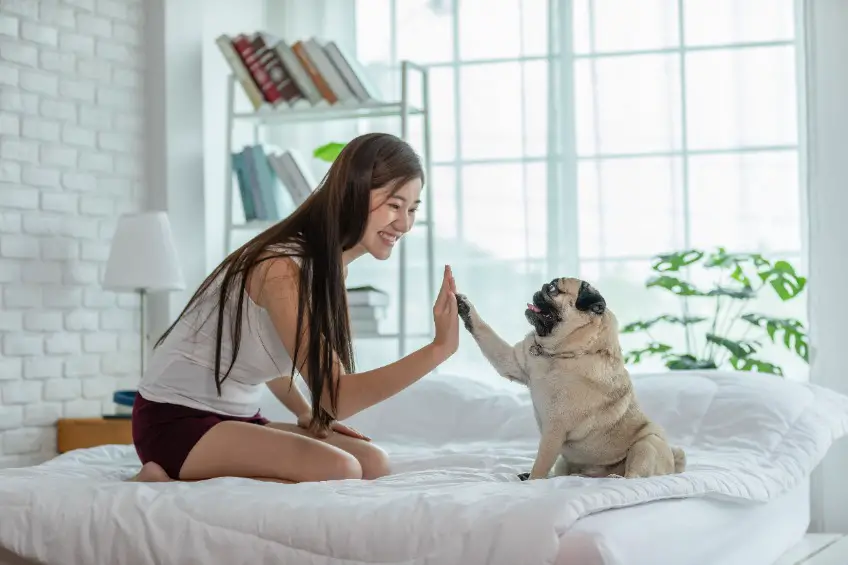 9. Seasonal Depression Is No Match For Arizona Sunshine
Arizona tourism is highest in the winter, and the warm, sunny, cheerful weather is the reason why. Many people who suffer from seasonal depression come to Phoenix and Glendale for half the year so they can escape the gloom.
If you find you're perpetually deficient in Vitamin D, get sick often in the winter, feel sad or discouraged when the snow starts falling, or generally miss the sun, you should take a trip to Glendale to see if it might be the place for you. Even if you can't spend time outside in the dead of summer, you can still enjoy morning walks and seeing the sun come through your windows.
10. The Beauty Of The Desert Is Right In Your Backyard
The Arizona Desert is one of the most beautiful places in the world. Red dust and sand, stunning sunrises and sunsets, and a variety of unique plants decorate the region, making up a totally unique landscape that could be yours to enjoy.
Just a short drive out of the Phoenix metropolitan area is a large area of desert, including desert forests and mountains in the Flagstaff area. You can take nature walks, hike, and even camp in the wide open spaces. If you love the outdoors, this desert life might win your heart on your first visit.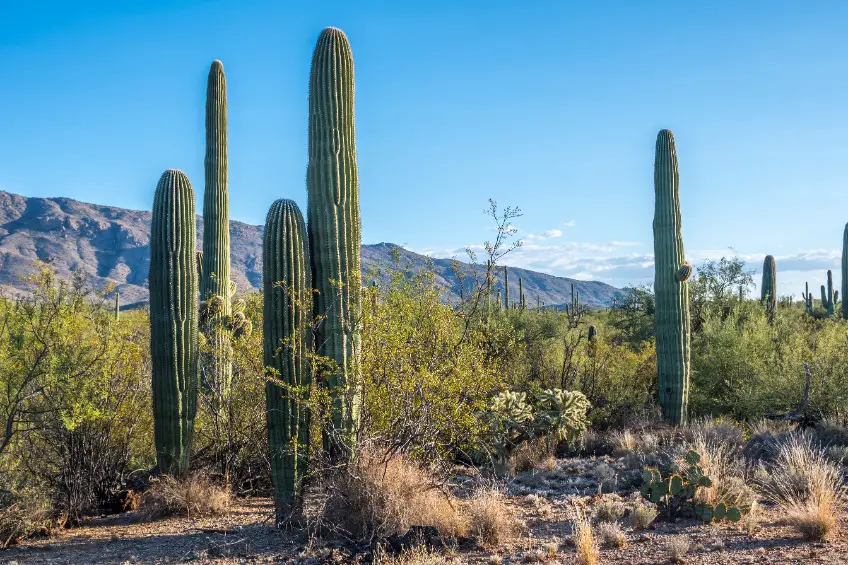 11. Your Yard May Be Small, But Gorgeous Parks Make Up For It
Many parts of Glendale offer small yards around the houses. When the desert is your home, lawns and yards just don't tend to top the priority list for most of the residents.
If you find yourself missing the lawn or the space to run around, check out one of Glendale's many beautiful parks! The city offers everything from family parks with playgrounds to Japanese memorial gardens. This diverse range of options means there is truly something for everyone, no matter what your preference is.
12. Yardwork Is Easily Manageable For Most Homes
Glendale residents tend to be in agreement on the topic of lawns. They take a lot of water, they take a lot of time, and other alternatives are totally acceptable in the majority of developments and older neighborhoods.
If you do have actual grass, you shouldn't need a large lawnmower or a ton of water. Water at night so the grass has plenty of time to soak up the water, do a quick trim in the evening after things have cooled down, or hire a landscaper to come do yard maintenance for you. Keeping things a little longer is actually great for water preservation.
If you don't want grass but still want a lawn, astroturf is used in even the fanciest of neighborhoods. A "golf lawn" made of plastic should still be acceptable to pets, but it offers the added bonus of shading tree roots without ever needing to be mowed. Just spray it off now and then to keep things tidy.
Finally, rock yards are cute, easy, and timeless. Arrange some nice desert plants in the rocks and gravel, and you can make a little yard look like something out of a magazine. All you need to do is make sure the rocks stay off your driveway, and you're set.
13. You Don't Need A Grass Lawn If You Don't Want One
Grass lawns are out of fashion, especially for the younger generation in desert areas. Nobody wants to pay the water bills, buy a lawnmower, or deal with crispy dead grass when the sun gets too hot.
In Glendale, you have other options. Rockscaping with little gardens is en vogue! Covering your yard with gravel and cute little cacti is cool. Even artificial turf is an option if you have the budget for it. Whatever you choose can be water friendly and environmentally sound while still looking good.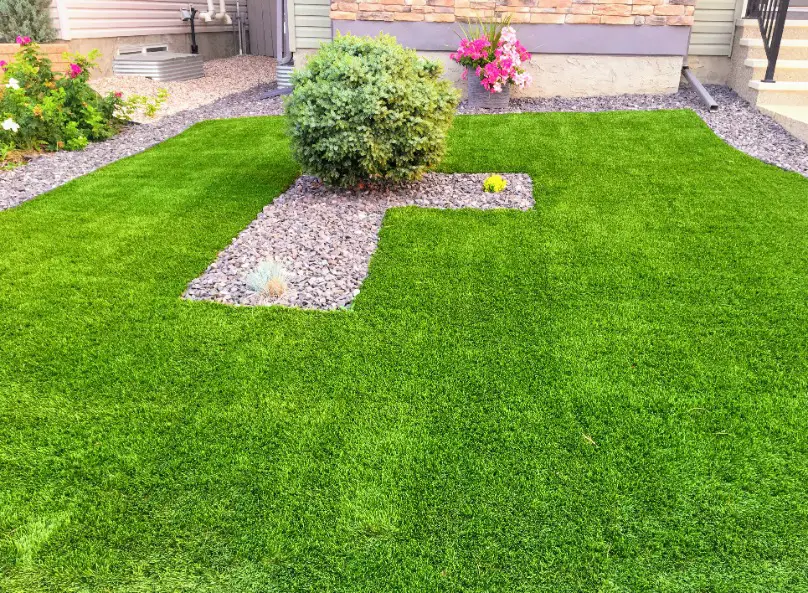 14. You Have Access To Gorgeous Fresh Fruit And Vegetables
Glendale is close to the border, close to lots of little farms, and home to happy gardens in many yards. If you love getting fresh fruit and other produce year-round, whether it is from your own garden or local vendors, you'll be thrilled with the selection here.
Fresh peppers, pomegranates, oranges, and cactus tuna are some of the special produce here that you just can't get in most of the United States. Produce too ripe and juicy to ship can be sold close to where it was grown, which means that you get to reap the benefits of the freshest part of the harvest.
Once you try your first truly ripe pomegranate, so juicy it's cracking the shell, you'll be sold.
15. There's A Chocolate Factory Right In The Neighborhood
Have you ever wondered what it would be like to live next to Willy Wonka's Chocolate Factory? Do you like waking up to the heavenly scent of melted chocolate floating down the street? Do you like living a life full of wonder and joy?
If any of this applies to you, you might want to find a house next to the Cerreta Chocolate Factory! This company produces fabulous chocolates and other treats, inviting community members and tourists to take a free guided tour or an extra special Chocolate Pizza Tour that ends with, you guessed it, making your own chocolate pizza.
Whether you're single, living with roommates, married and childless, or a parent of any age group of children, you can see how this chocolate shop is a sweet little bonus of living in Glendale. If this doesn't melt your heart, nothing will.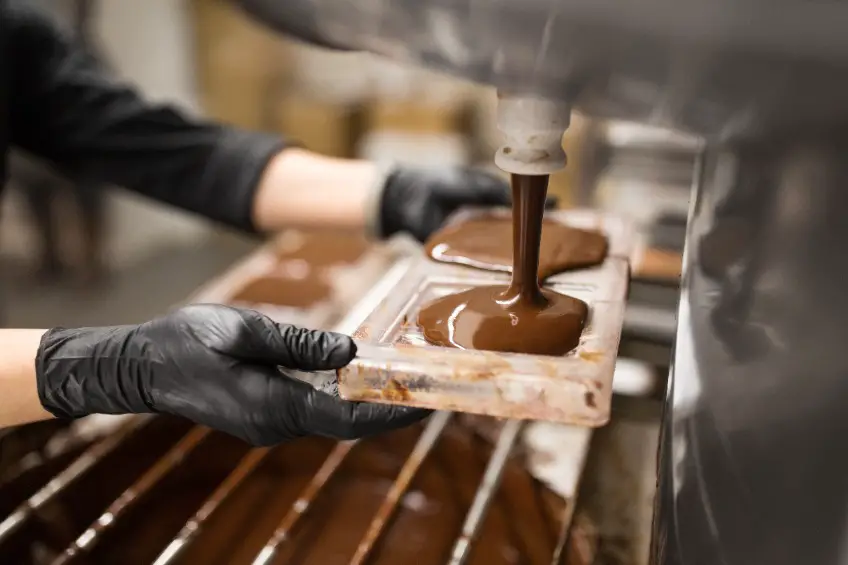 16. You Can Drive To Phoenix For Costco And Other Major Retailers
If you're concerned by Glendale's high taxes and lack of major retailers, rest assured that Locals share your opinion. Many of them will just do one or two big grocery trips a month in nearby Phoenix where they can visit Costco or Sam's Club and get things in bulk at a lower cost.
While you're there, you can fill up your gas tank and enjoy the lower cost of living while knowing that your rent is still lower than the people around you. It makes food court ice cream taste even sweeter!
17. Nowhere Loves Christmas Like Glendale
Glendale is home to the Glitter and Glow Block Party

, which is an effort by whole neighborhoods to get deeply into the Christmas Spirit. Everyone lights up and decorates their houses for Christmas until everything is glowing, and the city participates to make all the streets just as beautiful.
Load your family and friends into the car and take a drive through all the festive streets, stroll down the road in the warm Arizona air without worrying about bundling up the toddlers, and get into the spirit of the season. If you're lucky, you might get to snag a house in the middle of the block party area so you can join in, too!