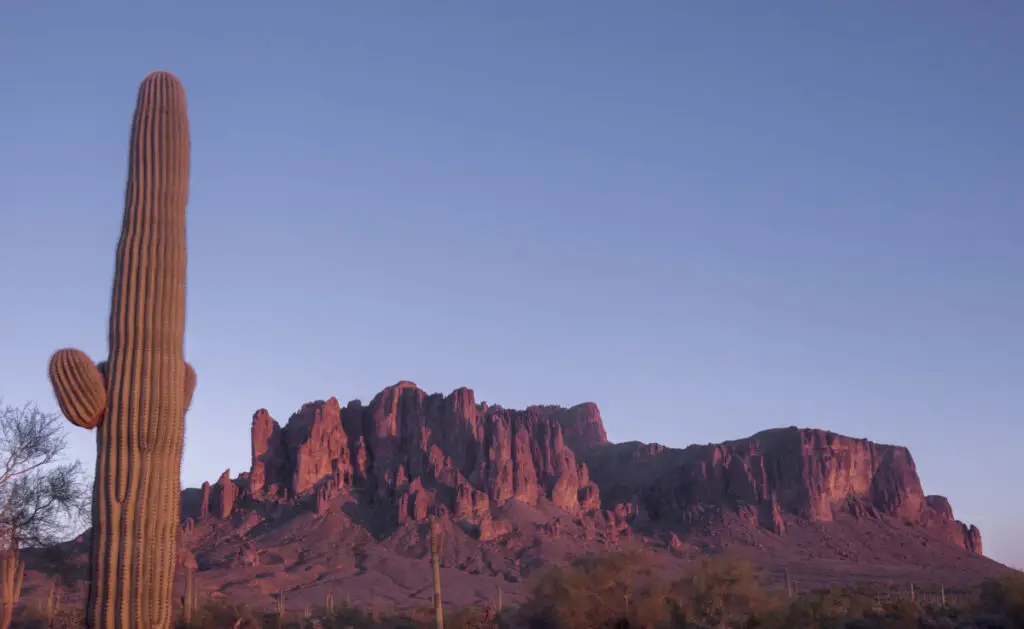 If you're thinking of moving to Chandler, Arizona, you've come to the right place! We're here to list all the 17 reasons you should move to this Phoenix suburb.
To learn all about the pros of living in Chandler and why current and past residents say you should move here, continue reading.
17. Booming Job Market
Something that both current and past residents love about Chandler is that there because the city is fairly new, there is a wide variety of employment opportunities to choose from. So, whether you're looking for a long-term, full-time position to put your college degree to use or you just want a part-time job to fill time temporarily, there will be something in for you in Chandler. Because of this, you won't have to travel all the way to Phoenix, Gilbert, or another large nearby city in order to get to and from work.
Not only this, but the unemployment rate

for Chandler is lower than the United States average and the city has seen an increase in the job market by 3.3% in 2022. Additionally, it has been predicted that the Chandler area will see future job growth of 30.8% for the next few years. People in Chandler also get paid more than the United States average, $18,590 more per year on average to be exact.
16. Warm or Hot weather All Year Round
If you're living anywhere in Arizona, you should expect hot weather in the summers and warm weather during the winter and fall months. While you might be able to get some snow during the winter in the northern regions of Arizona, living in the central parts of the state are sure to give you some of the hottest weather due to being located in the heart of the desert.
If you've never lived in Arizona, it's going to take you a while to get used to the heat, but once you do, you'll likely get to the point where you really like it, and you can put away all your coats and jackets until you travel somewhere cold.
15. Shopping Strips Everywhere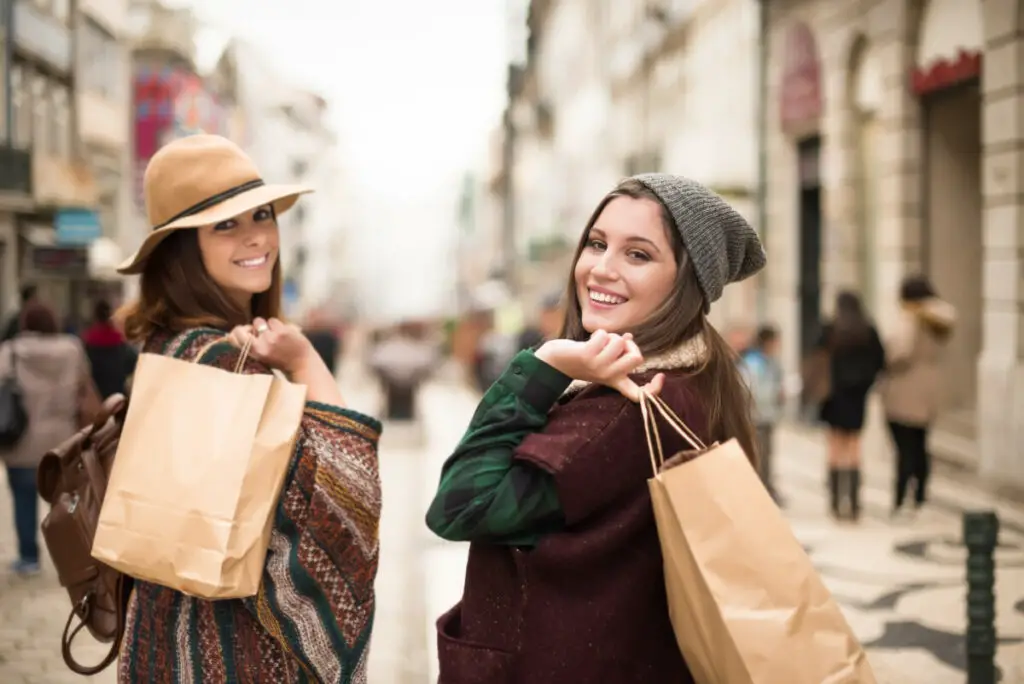 Something residents in reviews for Chandler love about this Phoenix suburb is that there are shopping strips all over the city, giving you plenty of new places to check out and shop or just window shop. So, whatever it is you're looking for, there is sure to be a shop or boutique nearby that will sell exactly what you want or need and more. You can spend all day at a shopping strip and still never get through discovering what all of the available stores have to offer, and many of these shopping strips have restaurants and activity centers that your whole family will love.
14. The Residents are Kind and Accepting
Another thing that locals

love about Chandler is that despite it having a massive population, the people who live there are all genuinely kind and accepting. There will always be pockets of the population that are less kind or even rude, but overall, you're more than likely to have a positive experience interacting with the locals in public spaces.
The best thing about it is that the locals will often approach others with even a simple wave or hello, so you'll be able to make meaningful connections and even lasting friendships while living in Chandler. You'll have even better luck with this in more controlled and socially accepting spaces such as a school, church, or bar.
Arizona is often referred to as the south of the west because of its residents with their friendly southern hospitality. Regardless of where you're from or what your background or life experiences are, you're likely to feel accepted and welcomed by the friendly locals here.
13. Tons of Delicious Local Restaurants
Current and past residents of Chandler love the huge selection of tasty restaurants, not only those that are chain restaurants that can be found across the country but those that are local only to Chandler or Maricopa County.
Chandler residents love trying new places to eat and spreading the news about local restaurants they love, so word of mouth spreads easily and helps these businesses thrive in this supportive community. Not only this, but you'll also have a wide variety of cultural restaurants available, almost to the point where you can practically travel the world, trying traditional dishes from nearly every country on the planet. This is likely in part to the strong ethnic diversity

that is present in the city, with people from around the world living here.
12. Quality Public School System
Something that residents love to praise about Chandler is the high-quality school system. They love that public schools provide students with plenty of extra-curricular opportunities and all the academic and financial resources they may need to succeed in school. Chandler schools specifically rank in the top 5% of public schools in Arizona, which is largely in part to the average school ranking of 10 out of 10. Additionally, the school's math and reading test proficiency scores are significantly above Arizona's statewide average.
This means that the schools teach their students in a way that allows them to better understand and memorize the material and they work to develop these skills in their students even further. So, if you're looking for a city to live in Arizona that will provide quality education for your current or future children, Chandler is the place to be and to send your kids to school.
11. The Neighborhoods are Safe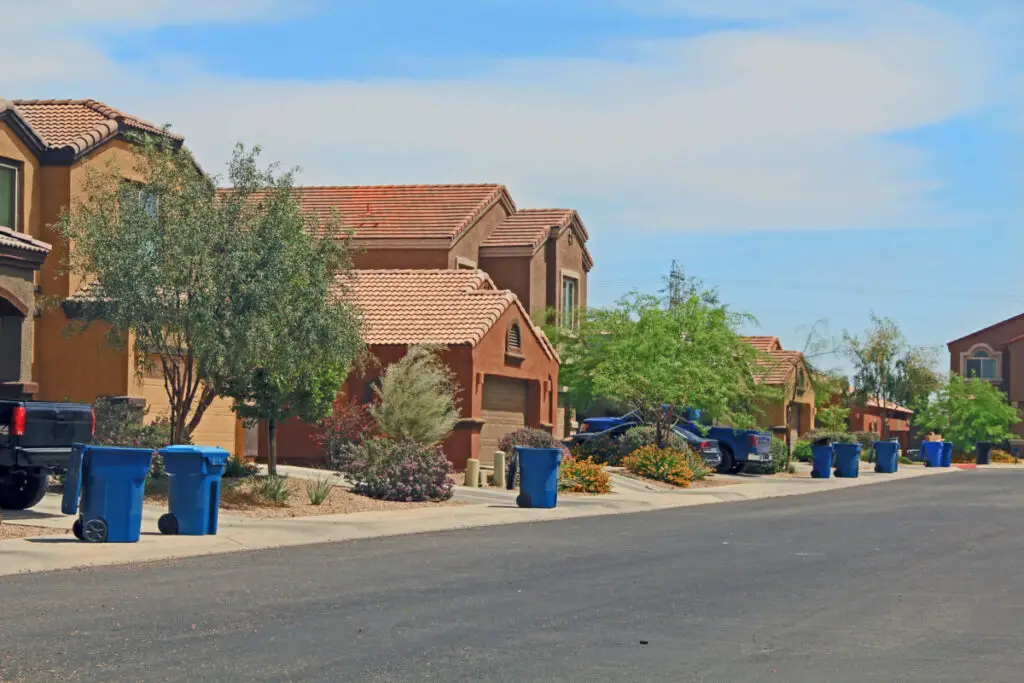 Another thing that residents love about Chandler is that the neighborhoods are generally safe, and you won't hear a lot of crime going on, especially in more private neighborhoods. While it's a good idea to opt for a gated community if you're looking for a good neighborhood solely based on safety, you should avoid living near the downtown areas where the city's crime is concentrated.
Violent crime, in general, is at a rate significantly lower than the U.S. violent crime rate, and the rate of property crime is slightly lower than the U.S. average rate. If you look at the rate of crime statistics

, you'll also find that Chandler has a significantly lower amount of violent crime than Arizona on average. The city has also seen a decrease in most other crime rates in recent years as well, including murder, rape, robbery, property, burglary, and larceny.
Knowing these statistics, and the decrease in the number of crimes, you're likely going to feel safer living in Chandler than in Phoenix or another surrounding city of similar or larger size.
10. The City is Family-Friendly
Residents also love how family-friendly Chandler is, especially when it comes to the city providing plenty of things for kids and all members of the family to enjoy together. In particular, the city of Chandler provides a wide variety of parks and recreational spots for the family's to get active together or with family friends, as well as plenty of restaurants, shopping centers, and indoor activity centers.
In addition, during some of the hottest months especially, your family can enjoy time cooling off at one of the many water parks

and public pools located in Chandler and in the surrounding areas.
9. Diverse Culture and Tight-Knit Community
The city of Chandler offers a wide variety of art and culture activities, venues, and galleries for its residents, providing the public with a variety of art forms to immerse themselves in. These things include the public library, the museum, the arts and exhibition gallery, and the vision gallery. Not only does this sort of culture allow you to connect better with your community, as many of the creators or participants of the arts are residents of your city, but it makes the community more tight-knit as well.
8. City Officials are Constantly Making Improvements
Current and past residents praise the city officials of Chandler for always making improvements to the city with the citizens of Chandler in mind and for the betterment of their overall well-being. This well-being encompasses the physical, emotional, and social health of the citizens.
The city is constantly making improvements to its physical structure of the city, including the layout of roads and other infrastructure, despite it already being fairly new. This means that if there is any way that the city can fix a mistake or improve the flow of traffic on the roads, they're going to invest time and money into doing that because the city cares about its residents.
7. There is Always Something to Do and Plenty of Annual Events
Something that locals love about living in Chandler is that they never run out of things to do. Even if they check out every bar, restaurant, shopping strip, and activity center, there are annual events happening throughout the year that you can attend.
Regardless of the time of the year, these events are always happening, whether they be to celebrate a holiday, a culture, the talents of Chandler residents, or small local businesses. Some of these events, such as the historical exhibition of the Dust Bowl migrants at the Chandler Museum, last for several months in the year, while some only happen once per year, so you'll always have something new to check out. Plus, all of these events, activities, and forms of entertainment vary in which age group they cater to, so everyone in your family will have something to do.
6. Fun and Entertaining Nightlife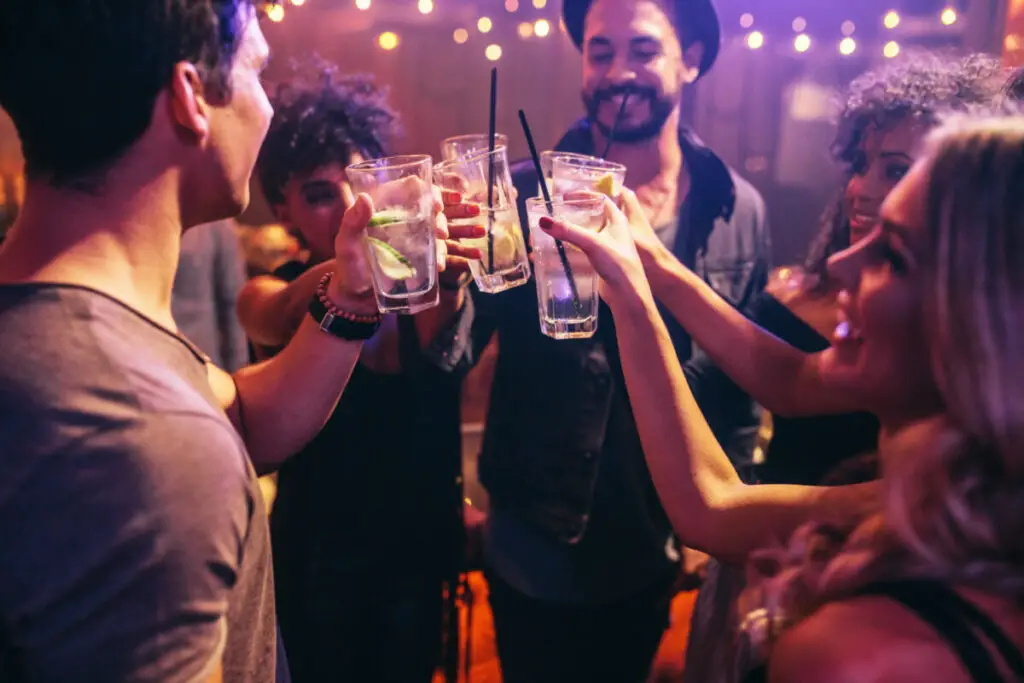 In addition to all the things there are to do in Chandler 365 days a year, plus the seasonal annual events that cycle through the year, the adults in Chandler can enjoy the fun and entertaining nightlife

that so many residents praise Chandler for.
There are plenty of bars and clubs for residents to have fun and enrich their social life so that while the rest of the city goes to sleep, they can party late in the night. There is also an arts center that doubles as a small venue in Chandler, so you can attend late-night concerts right in town performed by small-scale and local musicians.
5. Convenient Access to Freeways
Residents also love that regardless of where they live in Chandler, they'll always have close access to one of the freeways. This way, you can easily and quickly hop on the freeway to make your long commutes. Whether you're working in Phoenix or another nearby city, or you just want to take a road trip to see the Grand Canyon or visit another state, you can quickly get on one of the many convenient freeways so you can get to your destination before you know it.
4. Nice Parks and Biking Trails
For those who love to get outdoors and stay active while enjoying the Arizona heat, there are plenty of nice parks

and biking trails to enjoy. Whether you want to enjoy playing a sport with your family or friends or take a nice bike ride, there are plenty of options throughout Chandler that you can take advantage of for recreational purposes. So, not only will you be able to get your extra dose of vitamin D, but you can also get your daily exercise in while having fun.
3. Clean and Modern Infrastructure
Plenty of locals and residents praise the city's new infrastructure, including the roads, buildings, and other city amenities, which are clean and modern because the city is so new. This is likely what attracted so many new residents to Chandler, making it experience such a high influx of population. People want to live somewhere that isn't outdated or feels dirty and used because it hasn't yet been updated, and Chandler hasn't even experienced a new update, but rather they are so new that they are up to date on nearly every type of infrastructure.
This can have many benefits, including newly built roads, new buildings and public spaces, and more, so your tax payments and the cost of living will actually be worth the money.
2. Light Traffic and Short Commute Times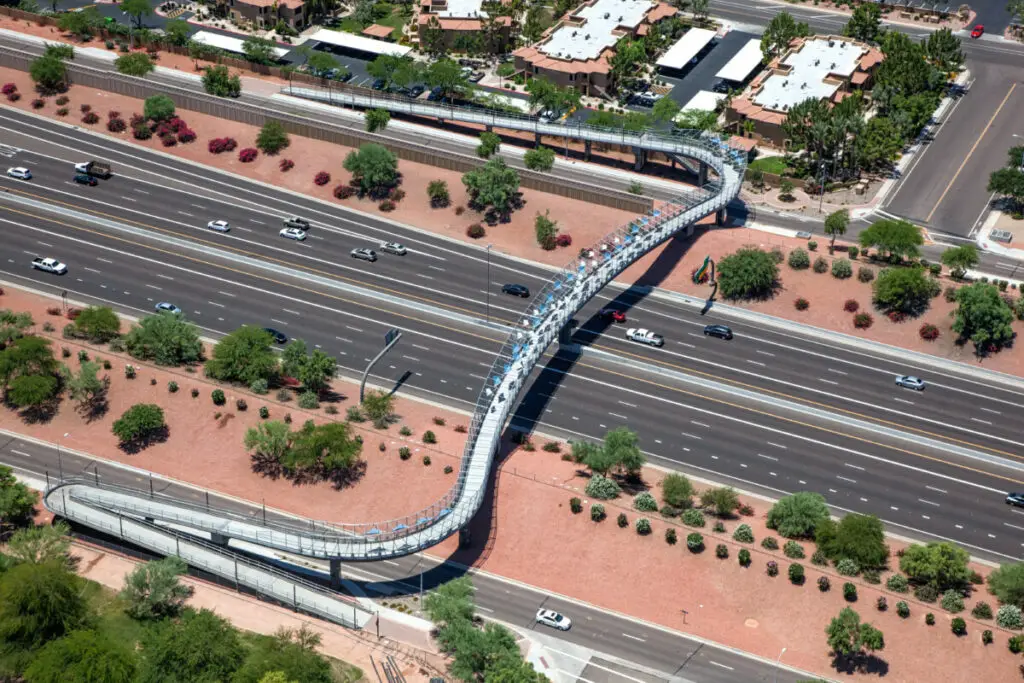 Likely because of the new and modern road infrastructure, which helps to alleviate traffic congestion, you'll experience very light traffic and short commute times while living in Chandler. This means that you can easily get around town without getting stuck behind a huge line of cars at each stop light.
Chandler also experiences very few car accidents, likely because the way in which the roads are laid out and designed prevents traffic congestion and improves the flow of traffic.
1. It Ranks #1 in the Best Phoenix Area Suburbs
According to Niche.com

, Chandler, Arizona ranks #1 in Best Suburbs to Live in Phoenix Area, and many residents and locals can attest to that. Not only that, but this city, which is the fastest-growing Phoenix suburbs, is ranked number 49

in the top 100 best places to live in the United States. It's been granted these high rankings because of the arts and culture, the events, the booming job market, and the weekly farmer's market that are held downtown.