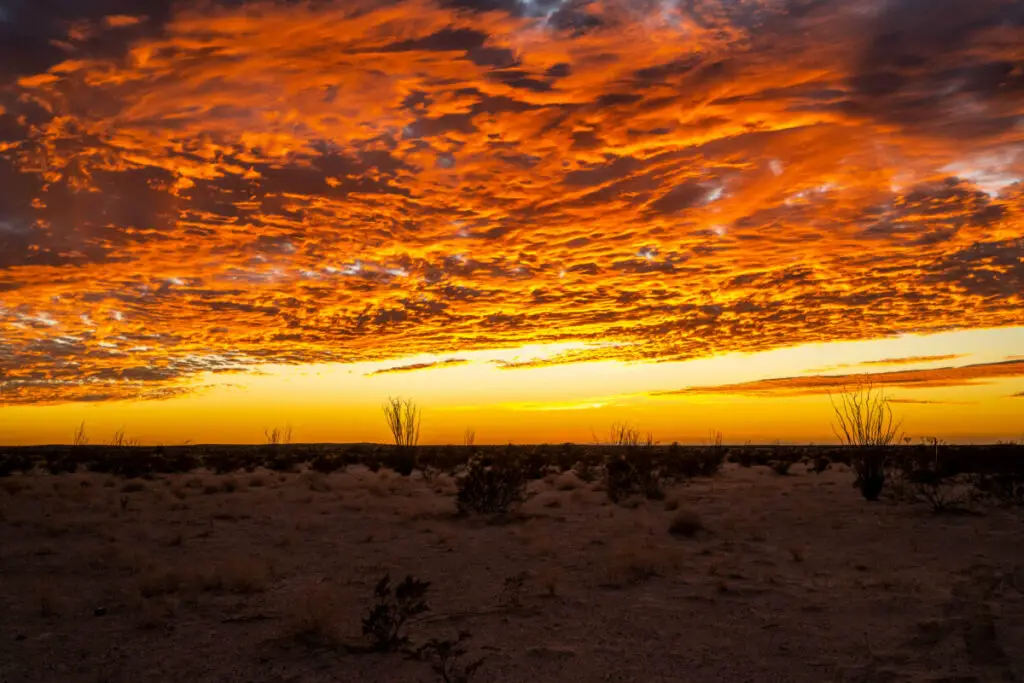 Yuma doesn't seem to be a popular place for anybody, humans, plants, and animals alike. With everyone who lives here trying to get out of the sun, has it occurred to anybody to get all the way out of Yuma?
1. The Heat
Nothing beats the Arizona heat! Yuma is so hot in the summer it's dangerous to go outside. If you're trying to get a nice tan, it isn't so bad, but stand outside for one minute too long and you'll get the sunburn of your life. You'll have to keep your car in the shade because otherwise, it'll turn into a mobile oven.
The weather can get above 100℉ in the summertime. Heatstroke is a dangerous possibility, so drink lots and lots of water! The nice thing is that you can save on your energy bill by cooking your food outside. To cool off, you can go swimming in the public pool. Unless, of course, the pool has totally evaporated, which is always a possibility. Maybe next time.
2. Drought
You can't have blistering heat and no water without good old-fashioned drought! Yuma is dry as a bone, and bones are all you will be if you live here in the summertime. The lack of water means this city is full of rocks and sand, and your backyard garden probably isn't going to flourish the way you like.
Dehydration is going to affect your health, your skin, and everything you own. Be prepared to sacrifice your long, hot showers. You're going to need to save all the water you can get just to drink.
3. Scorpions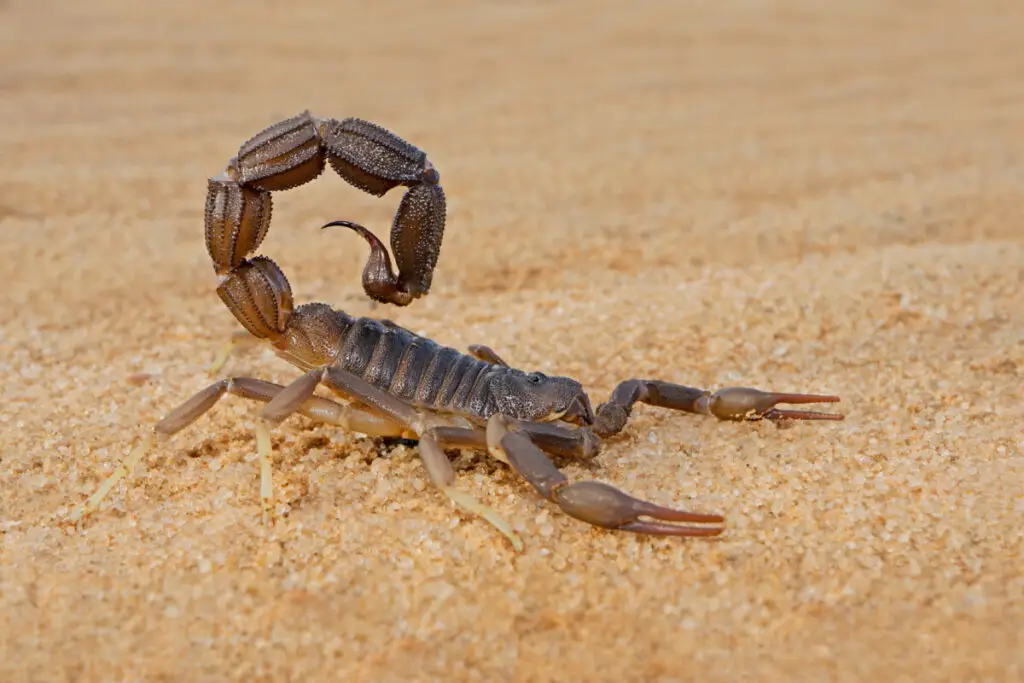 Everybody's favorite arachnid! Scorpions are hard to kill because they have tough shells and can sting with their bulbous tails. They also come in clusters, which means if one gets into your house, there's probably more. They can live up to twenty-five years, and go months without food, so once they're here, they're here to stay.
And before you ask, yes, their stings do hurt. Arizona has several species of scorpion living there. Only one species of scorpion is really life-threatening, the bark scorpion

. As you've probably guessed, that is one of the species running around Yuman.
You can root out these arachnids by shining a UV light, under which they glow bright green. Try to trap the pest in a jar instead of just smashing it, because smashing it with your foot or hand might just get you stung. In other words, this city is literally trying to kill you.
4. Kissing Bugs
Kissing bug is a really cute name for an insect that isn't cute in the slightest. Kissing bugs are about the size of a sunflower seed, and like other insects classified as "bugs," they feed by sucking liquids through a straw-like mouth. Other bugs get their slurpable food from nectar or sap, but not the kissing bug. The kissing bug, or triatomine bug

, drinks blood to survive.
They get their name because they're attracted to carbon dioxide, which humans exhale. They also hunt at night, when only faces are left uncovered. This means they tend to feet around the mouth and lips of humans.
These bites are irritating, but mostly harmless unless you have an allergic reaction, which can cause shortness of breath, dizziness, low blood pressure, and even a rash. These unpleasant pests are everywhere in Yuma, so if their manners are a little too forward for your taste, don't ever come here.
5. Spiders
The bite of a kissing bug is unpleasant for sure, but it might be preferable to the bite of a black widow or brown recluse. Every continent on Earth except Antarctica have spiders, but Yuma has nastier spiders than most, with two of the most dangerous spiders in the US, the black widow and brown recluse.
Deaths from either of these arachnids are rare, but their venom can still cause severe injuries and pain. If you get bit, go straight to the hospital! These spiders are unfortunately very small and easily hide under lawn chairs or in playgrounds. They may be the most dangerous spiders, but they aren't the only specimens who call Yuma home.
The warm weather is a great place for insects and spiders. Just not for people. You'll have to check your yard for little visitors regularly and keep pest control on hand in Yuma, Arizona.
6. Tarantula Hawks
Did you think the terrifying arthropods stopped there? You'd be wrong because I haven't even covered the tarantula hawk yet.
I have good news and bad news about this insect. The good news is that they're actually insectivores and feed on flowers

. The bad news is that females of this species have a stinger up to a quarter of an inch long, and their sting is one of the most painful on record for stinging insects.
They might help you out with pest control, however. They get their name from the females catching, stinging, and laying eggs inside of tarantulas. The eggs hatch in the spider, and eat their way out, slowly killing it. Pretty freaky stuff for a pretty blue fly that eats flowers. I certainly wouldn't let one of these land on me.
7. Rattlesnakes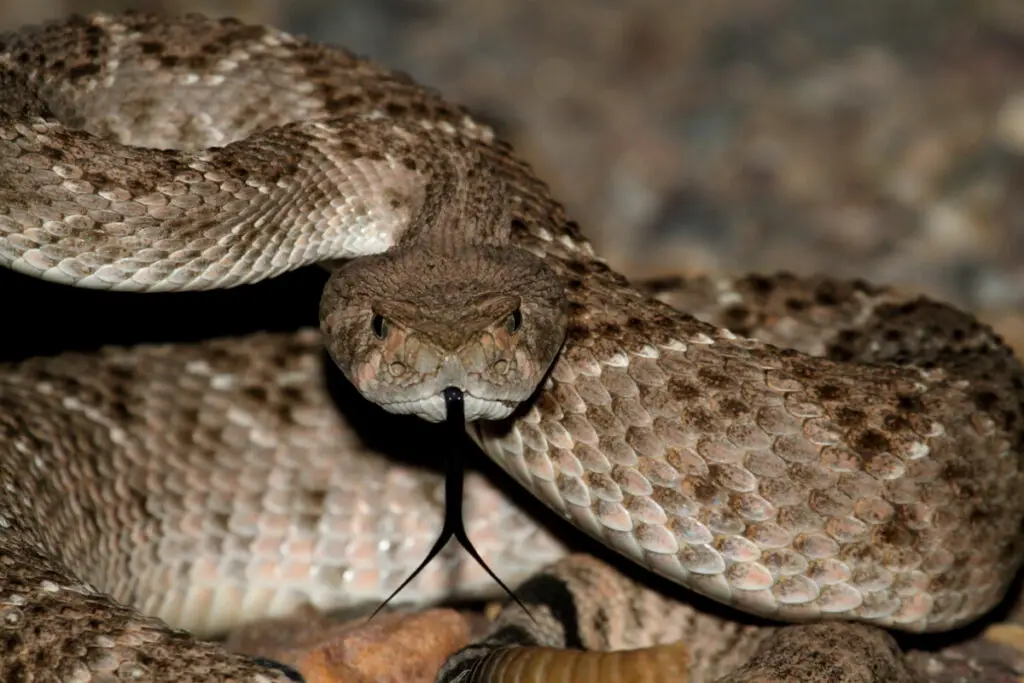 What kind of desert would Yuma be without rattlesnakes? These snakes are attracted to anywhere that hosts their prey. For example, the mice and rats that live in residential areas.
They do give you an advance warning before they strike, so if you hear a rattle while taking a stroll, freeze.
Rattlesnakes are venomous, and their bites can cause great pain. While the number of deaths caused by snakes in the US are low, rattlesnake venom can be fatal if not treated shortly after the bite. The venom attacks the nervous system and works almost instantly.
Rattlesnakes can't deal with extreme heat, so hot days in Yuma will find them hiding in shady holes and crevices. Colder weather will drive them to find nice, sunny spots to bask in, which can lead to snakes stretched out on the road or sidewalk. In Yuma, you really can't risk putting your hands or feet anywhere a snake could fit!
8. Crime
The pests aren't the only thing to fear in Yuma, Arizona. Crime is high in this town, with the city being ranked as safer than only 20% of cities in the US

. Maybe you should try to live in one of those cities first.
Property crime is higher than violent crime, but both are high enough for you to lock your doors at night. Your odds of being a victim of a violent crime are 1 in 192 in Yuma, with chances of property crime being an overwhelming 1 in 49. Try to avoid being a part of that statistic by staying out of Yuma.
9. Unemployment
The economy in Yuma just isn't it, apparently, because the unemployment rate is another letdown. This probably isn't a surprise, as the poverty rate is high to match. Unemployment is a real problem in Yuma that doesn't seem to be getting any better, with the current rate at 13.1

, with no drastic change foreseeable in the future.
This is a bit worse than other periods for Yuma, but the unemployment rate has stayed stubbornly in the double digits, which can worry residents of this town and keep people from moving in.
10. Poverty
Poverty is a huge problem in Yuma. Many residents claim that in Yuma, you're either dirt poor or rich, with a lacking middle ground. The poverty rate is at 17%

and has been consistently above the US average. Poverty in all of Arizona is higher than the US average, with Yuma being right in line with that statistic.
Anyone who's lived in a poor area knows poverty affects more than the individual. It can negatively impact an entire community, as it has in Yuma. You would think that with the high poverty rate, the cost of living would be lower. You would be wrong.
11. High Sales Tax
The thing about sales tax in Yuma isn't that any individual tax is very high, but there are several taxes on each purchased item, and they all add up. There's the 5.6% rate of tax in Arizona to pay, and then a county-wide tax of Yuma, and a local sales tax on top of that. It all adds up to a whopping maximum sales tax of 10.712%.
Taxes like that can really come back to bite you. Nobody likes forking over their hard-earned paycheck for taxes, so if the high rate leaves a sour taste in your mouth, give Yuma a wide berth.
12. Bad Drivers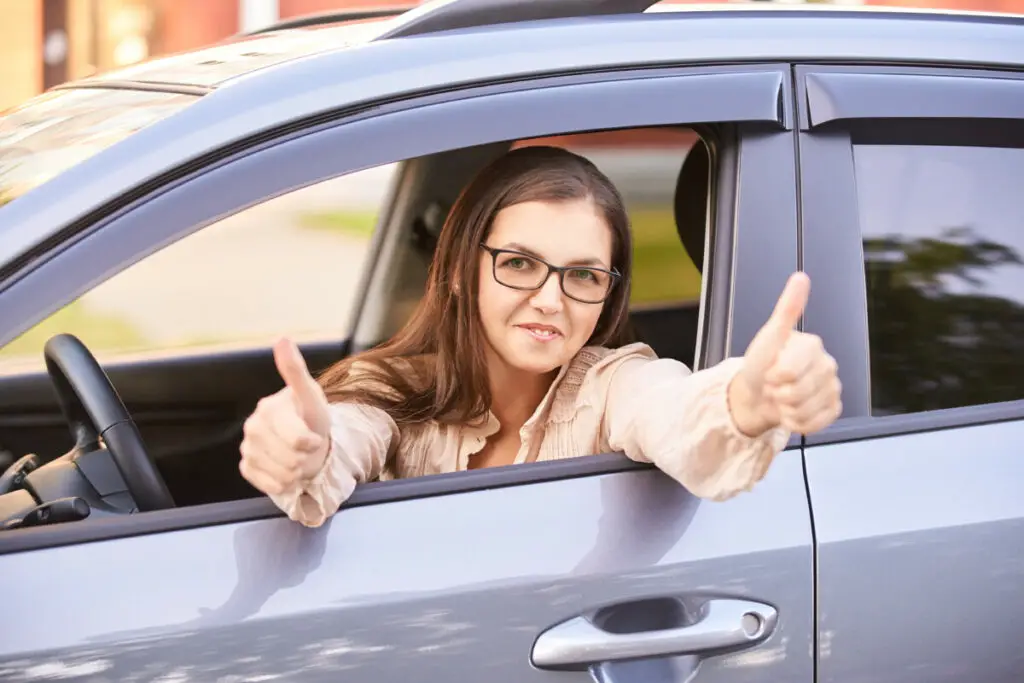 Bad drivers can ruin any city, and they've certainly ruined this one. Many residents of Yuman complain about dealing with excessive traffic and speeding, distracted drivers, and other issues on the road. These tricky roads can make driving in Yuma a nerve-wracking experience, so try not to lose your patience and keep an eye on other cars.
It can be hard to know exactly what's causing the bad driving in Yuma, especially since it isn't as crowded as a place like New York. Residents suspect it's the snowbirds clogging up the roads.
13. Snowbirds
Yuma may be practically an active volcano in the summertime, but in the winter the heat mellows out into something quite nice. Unfortunately for permanent residents, this brings in the snowbirds, who come to roost in Yuma until the snow has melted up north. Snowbirds are not an aggressive breed, but they tend to overcrowd the city that's normally pretty quiet.
They tend to run up tourist destinations that raise their prices for year-long residents after the winter to keep up with the sudden drop in demand. They also clog up the roads, restaurants, and sports games.
Residents who put up with the summer heat only to lose their mild winter to visitors find themselves frustrated with these citizens who are neither here nor there. Be prepared for crowds at the best time of the year.
14. There's Not Much to do
There just isn't much to do in Yuma. Residents claim that the nightlife is nonexistent, except for a few bars and some hiking trails. It's often too hot in the summer to go outside, so you'll spend half the year trapped inside, watching the bright sunlight and clear skies go to waste.
You can try to take walks while avoiding the spiders, scorpions, and snakes if you want. Or you can go hiking, but not too far because getting lost without water can be a death sentence. I hope you have a good imagination if you have to move here because you're gonna need it. Enjoy the nothing!
15. Little Plant Life
The constant heat and little water lead to almost no plant life in this city. If you're lucky, you might pass a cactus or two. Your flower bed will just have to stay up north where anything smart enough to avoid this desert is. Your yard will be a brown blah, a yellow blah if you're lucky.
You can try to water your plants, but it almost isn't worth the effort. You're better off using that water to cool yourself down. Plants aren't the only thing that struggles to survive in the dry desert heat!
16. It's Ugly
Plants can't grow, and bugs won't stop growing! Yuma is just not a pretty place to get sunburned. There are a lot of rocks to look at. I hope you look good in the color brown because if you ever move here, you'll be drowning in it! Yuma looks like everything in it is on the verge of death. Probably because most of it is.
The only flowers you're gonna get here are surrounded by thorns and spines because they know better than to think that anything pretty in this city is thriving. Maybe if you get some fake plants, they can brighten up the area. If they don't melt first.
17. Poor Salaries for Teachers
Many residents are unsatisfied with the school in Yuma, and they might have the teacher salaries to blame. Barely making enough to survive, teachers in Arizona are ranked 44th in the nation for average salaries.
Bad pay for teachers can impact the entire education system, as it means students have less access to resources and are less likely to receive the enrichment they should be getting from school. It can lead to less enthusiasm and not as strong a desire to pursue higher education. You get out of a school system what you put into it.
Related Topics:
If you like the article above, here are some other similar articles you should check out!
17 Reasons Not to Move to Mesa, Arizona

17 Reasons Not to Move to Surprise, Arizona

17 Reasons Not to Move to Scottsdale, Arizona