So you want to move to Winter Garden, Florida. It is close to Disney and seems pretty nice. However, I would highly suggest picking somewhere else other than this stuck-up neighborhood. Here are some reasons to avoid Winter Garden.
1. Overflowing with Tourists
Anywhere you go, even McDonald's will have a group of hot sweaty tourists. Winter Garden is 30 minutes from Disney World, Universal Studios, and even Gatorland. This means the hotels in this area are usually filled and all the fast-food places are packed during meal times as visitors try to grab anything cheaper than park food. It also means you'll see some crazy people dressed up for different park-themed events.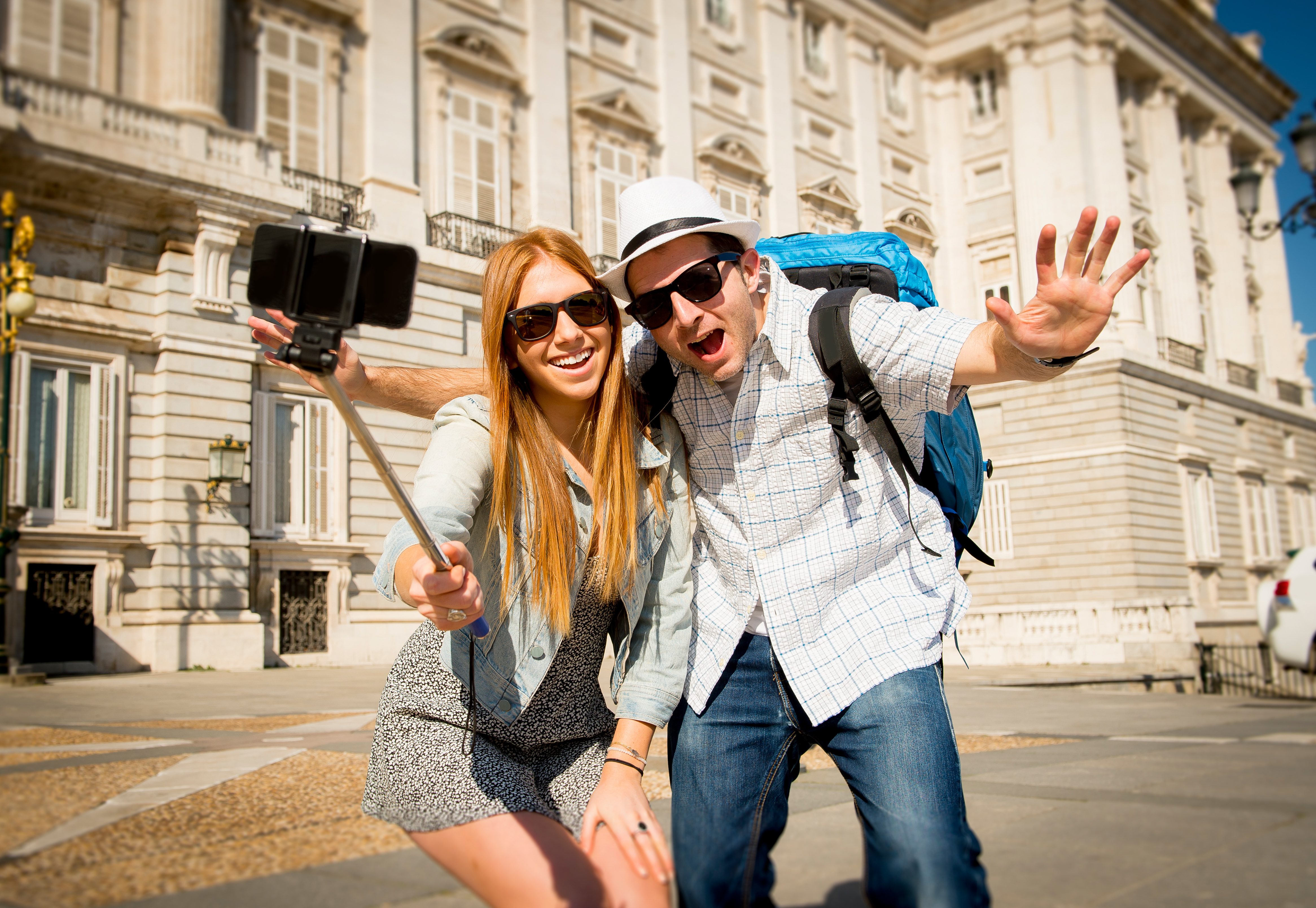 2. Humid and Hot 24/7
If it is 80-90 degrees outside, you might be able to say some water, a handheld fan, and sitting in the shade would make it feel more like 70 degrees. However, with 30-60% humidity every day, it feels a lot hotter. The shade won't fix this heat, you'll feel just as hot where ever you stand. A couple of my friends, who come from the dry Utah area, say that it feels like your inhaling liquid because of the humidity. There is no hiding from the moist air that actually makes you feel like your melting.
3. Partying Too Hard
Florida's year-round summer season is perfect for BBQs and parties. At first, this can seem wonderful. It's a good way to spend your weekends and relax after work. But sometimes those weekly BBQS drain your bank and you may get tired of burgers and egg salad. Then those block parties that go early into the morning will startle you awake when the fireworks go off. Then the one time you try to throw a party the cops are called and the HOA is asking you to pay a disturbance fee.
4. Toll Road Woes
You can go to the Winter Garden area for your Disney World Trip. You can budget everything out down to the last penny. Until you hit the highway and are digging for loose change in your car. The toll is $2 and you have a couple of quarters and an endless supply of pennies. They are everywhere and sketchy backroads are your only other option.
Below is a table showing the general cost of toll roads that you'll find on your way to Disney World.
| Road | E-PASS | Cash | By Plate |
| --- | --- | --- | --- |
| Independence Mainline Toll Plaza | $1.45 | $1.75 | $2.90 |
| Schofield Road | $0.58 | $0.75 | $1.16 |
| New Independence Parkway | $0.87 | $1.00 | $1.74 |
| CR 535 | $0.58 | $0.75 | $1.16 |
| Stoneybrook Parkway | $0.58 | N/A | $1.16 |
| CR 437A | $0.58 | $0.75 | $1.16 |
Source: https://www.cfxway.com/wp-content/uploads/2020/11/Toll-Rates-Summary-Updated-November-3-2020.pdf
5. Broken Gated Communities
Every community, no matter how small or poor it may be, will have a gate and a gate code. This is meant to make you feel safe. You won't be bothered by scammers and are less likely to be stolen from with these gates. Not true!
They may change this gate code randomly or they will never change it. Often the gate is open all day between 8 am and 6 pm for people going to and from work or school. It is open for other people like mail, maintenance, electricians, etc. so they can bring their services in. Even scammers and your nightly thieves can get in and park for the whole day if they wanted. Even if it is late, who is gonna stop them from following you inside the neighborhood when you open the gate with the code. They are usually broken anyway and left open all day, every day until they are fixed.
6. Covered in Lovebugs
Lovebugs mate in the summer. The male attaches to the female until the female sucks the life out of him. This means a bunch of awkward flying as a female drags its lover's body around. One in your house is already super annoying like a fly or nat. Now just multiply it by a million for when you go outside. Your clean white sedan will be covered in lovebugs after a minute of driving. You'll need a car wash after a 15-minute drive.
7. Small Single Lanes
Since Winter Garden is far enough from the parks, it doesn't "technically" get as much tourist traffic to need more lanes and bigger roads. Instead, they have their small one-way lanes that can be too tight to have cars parked on the street, but it happens away. You see this a little more often in Downtown Winter Garden. They have room for parking, in the median, but good luck pulling out into a lane you can't even clearly see.
8. A Gator is Your Neighbor
Florida has lots of lakes and rivers. It is very likely the place you pick has a lack attached or nearby. This means that sometimes when you come home from work or school an alligator will be at your doorstep waiting for you. I just happened to be walking home from school one day to find a medium-sized gator on my doorstep. I had to run to my Aunt's house and call the police so they could get rid of it.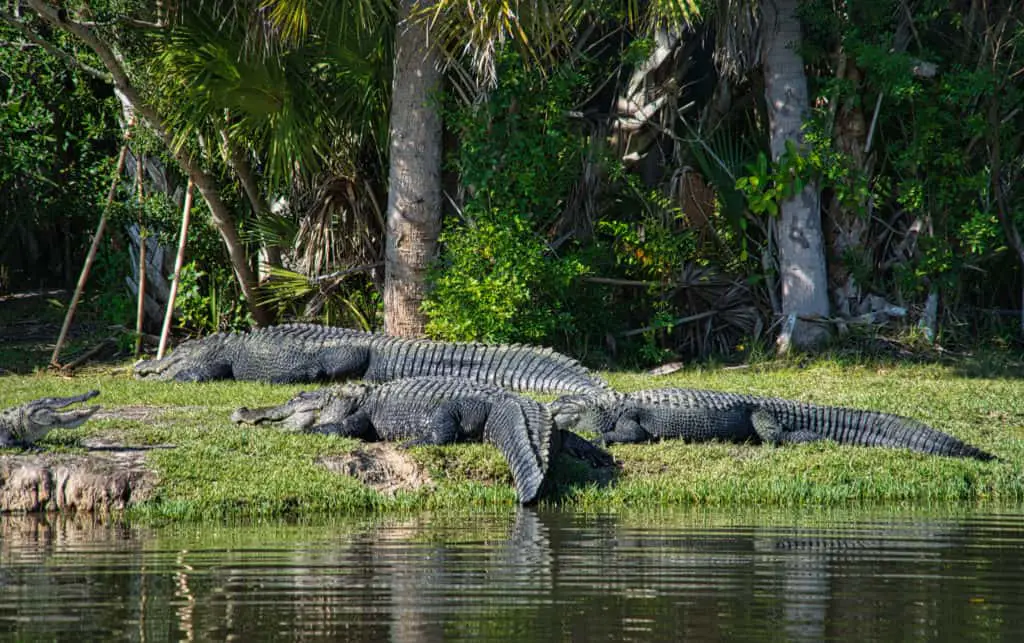 If you have a pet, they won't last long. My Aunt has lost 3 bunnies to the gators. She gave them a home outside with a cage. But they got out and didn't live to tell the tale. The police don't kill the gators either. They are trained to be able to bring them back to the lake. But often a gator that ate your rabbit one day, will be back a couple of days later for more food.
9. HOA Monsters
Welcome to your neighborhood's HOA. First, you are gonna find your neighborhood's Facebook page. Then you are gonna get an email about your grass being an inch too long and questioning your ability to care for a dog who poops on lawns. Finally, you head to the tennis courts to find that you can't go in because you're not on the schedule. Everything in this neighborhood is monitored by your neighbors. Your mistakes are discussed at HOA meetings. And your neighbor is a Karen who will nitpick you passive-aggressively on Facebook.
10. Private and Missing Mail
A common post on your neighborhood's Facebook page is one for a missing package. Not because someone stole it, but because it's a private carrier. The mail system for the neighborhoods isn't always done with an Amazon van or USPS van. But someone they give your neighborhood's mail to deliver in their own little car. Usually, you will get your mail, but more than once have I just expected a package not to show up because of this system. And more often than not, your mail will end up in the wrong mailbox.
11. School Administration
When I went to West Orange High School, I thought it was gonna be great. Then I moved to a new house in the area my second year there. The school knew that I moved. And on day one of classes, I found out I wasn't a student there. Apparently, I wasn't in the boundaries anymore. They never requested their laptop back, I got my class schedule but was never told of the change. And so for the first week of school, I went to the school in hopes of convincing them to accept me back. They are not good at communicating with the students. This same school also forgot to add my sophomore year to my transcript. I found out my senior year when they were trying to put me in classes I already took.
12. Scary Schooling
When I went to school, it was not uncommon to have a fight every couple of days during lunch. Two people would get riled up, they fight, a teacher intervenes, one kid is a little bloodied up, both get suspended, and the announcements the next day talk about how we should be ashamed of videoing it. I usually sat in the choir room to avoid this.
During my senior year, a school nearby had a shooting and 17 died. My friends knew some of the people who died, and our school has a memorial assembly for the students. A couple of days later a bomb threat happened at my school as a joke. This is just how it was. Despite efforts for change, I just took my teacher's advice on how to defend myself if an active shooter came onto campus.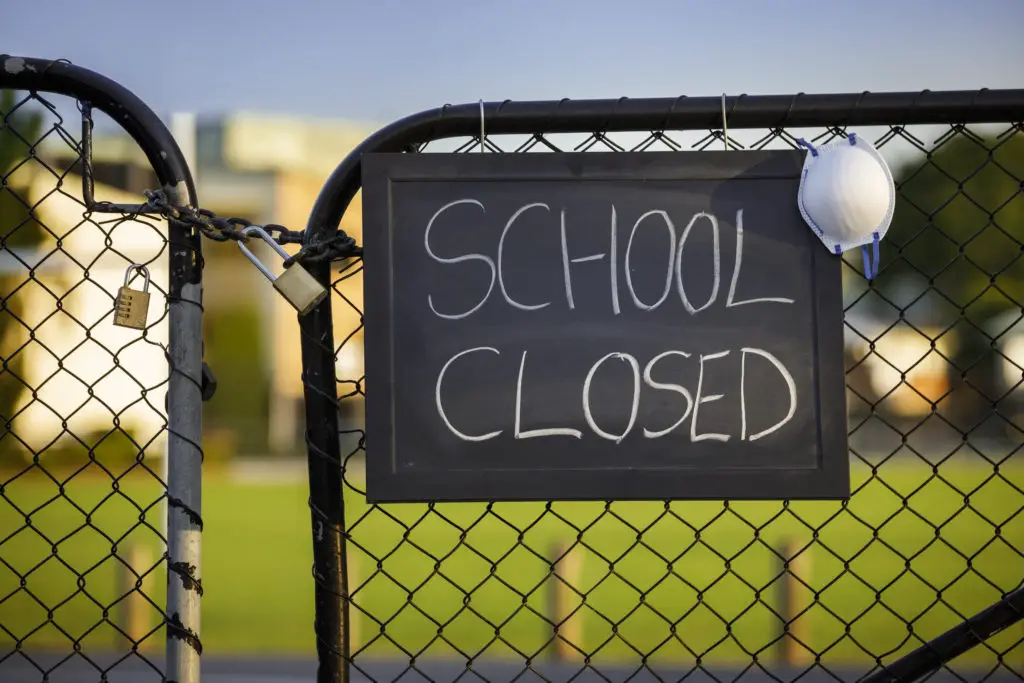 13. Little Help for Covid Closures
During the beginning of quarantine when all the school's shut down, there was little the schools could do until they had a plan. Their main focus was to get students learning again, which is very important for students. But instead of taking time to make sure they learned the material, they paid more attention to funding. Students moved onto the next grade unprepared for the level of reading or math they are supposed to be at.
14. Lacking in COVID Safety
Florida was up and running before any state could even decide to open restaurants anymore. I lived in this area at the time of quarantine and while friends of mine in other states mentioned finally being able to go to a retail store, my family was planning a trip to the beach with all our family in the area. I had gotten a job at this time, at a retail store. They told us to enforce wearing a mask for about a week, then said, if they don't want to, it's okay. I accepted my fate when customers came in maskless and told me their conspiracies about the government creating this "fake" disease.
15. High Life
With Winter Garden being so close to all the theme parks and being one of the perfect places to retire, it is gonna cost a lot to live there. Between the years of 2017 and 2018, the cost of living when from 262,300 to 285,700, which is about an 8% increase (Source: https://datausa.io/profile/geo/winter-garden-fl/#housing). This also beats the nation's average, which is 229,700. Then you factor in the median household income which is only about 64,000 a year. During my time here, I saw only two types of housing, extremely wealthy, or extremely poor, barely anything in-between.
16. Florida-Man Fears
Florida as a whole seems a little crazy with all these Florida-man articles. However, if you look at the numbers compared to the nation, it makes sense. A lot of the numbers are closer than you think. Going to school was dangerous enough, living there is worse. Below is a chart that shows the type of crime in Winter Garden, Florida as a whole, and then the Nation in percentages.
| | | | |
| --- | --- | --- | --- |
| Type of Crime | Winter Garden /100K people | Florida /100K people | National /100k people |
| Murder | 4.3 | 5.2 | 5.0 |
| Rape | 27.8 | 39.4 | 42.6 |
| Robbery | 57.8 | 75.5 | 81.6 |
| Assault | 297.3 | 258.3 | 250.2 |
Source: https://www.areavibes.com/winter+garden-fl/crime/
17. The Creatures (People)
The first person you'll run into is your HOA Karen neighbor. They will scoff at your yard and post passive-aggressive notes on the Facebook page about how "aggressive" your dog is. Next will be the crazy people at your gas station. They want your money to buy drugs or snacks because they are already on drugs. Don't make eye contact; they will harass you if you do. They are likely to become a Florida man, so stay far far away for your safety. Finally, the Disney worker, that will not shut up about how they are Friends with Rapunzel (codeword for portraying Rapunzel). They will also spill the tea of how cruel Disney's wage system is and which rides to avoid.
Related Topics:
If you like the article above, here are some other similar articles you should check out!
17 Reasons Not to Move to Miami, Florida

9 Famous Celebrities Who Live in Tampa, Florida