I have great memories growing up in West Valley, Utah and that will always be my home. However, there are some things about my beloved hometown that may make you want to reconsider living there.
West Valley City is located about 9 miles from Downtown Salt Lake City and although there are about 136,000 people living there (source), people often forget it exists.
In this article, I want to give you some things that you may want to consider before moving to West Valley City.
1.The Crime
The Crime rate in West Valley is higher than nearly 96% of other cities in Utah. Not only is West Valley a major producer of crime in Utah, but it also ranks as one of the most crime-ridden cities in the nation. According to the data released by the FBI for the year 2019, West Valley has about 7.1 violent crimes committed per thousand people and about 32.37 property crimes per thousand people. Both of these numbers are well above the national average. Just like many cities, there are some safer parts to West Valley, but the city as a whole struggles to control this problem. (source)
With a crime rate of 39 per one thousand residents, West Valley City has one of the highest crime rates in America compared to all communities of all sizes – from the smallest towns to the very largest cities.
2. Cookie and Soda shops
On a little bit lighter note, many Utah cities, including West Valley are being overrun by Soda shops and cookie places. Now don't get me wrong, I can go for a good snickerdoodle and Dr. Pepper, but the emergence and success of these restaurants are almost taking over the city. At this point, you can almost find either one of these stores on every other corner. Just a fair warning that if you want to go on a diet in West Valley City, Utah, you're going to have to have some serious willpower.
3. Schools
I will be a Lancer until the day I die, and I love the schools I went to growing up, however, I like many others do not feel like the schools in West Valley prepared me to receive my post-secondary education or even to get a job after graduation. According to the Utah Department of Education here is how just the West Valley high schools ranked during the 2017-2018 school year:
| | | | |
| --- | --- | --- | --- |
| | Graduation rate | ACT 18+ | College Readiness |
| Hunter High School (source) | 88.5% | 43.3% | 70% |
| Granger High school (source) | 77.3% | 33.9% | 75.4% |
Although in recent years the numbers have been increasing, the fact is that West Valley schools don't have the greatest ability to help students be prepared for life post graduation.
4. Religion
Just a disclaimer that I do not at all consider religion a bad thing, however, because of West Valley's proximity to many religious institutions, it can make it difficult for those who may not want to participate. As mentioned before West Valley is about 9 miles from downtown Salt Lake City. Salt Lake City is home to the headquarters of the Church of Jesus Christ of Latter-Day Saints. Because of this, about 48.91 percent of people in Salt Lake County are members of the Church of Jesus Christ of Latter-Day Saints. (source) Like I mentioned before this is not at all a bad thing. I do however remember having many friends who felt ostracized because they were not a member of that church. Because West Valley is close to Salt Lake, it's important to know that if you choose to live here, you may have to deal with some social norms that go along with being around members of The Church of Jesus Christ of Latter-Day Saints.
5. The Name
According to a poll taken on Facebook of people who do or previously did live in West Valley City (source), a very unpopular thing about West Valley City is the name. In 1980 four growing areas named Granger, Hunter, Chesterfield, and Redwood were all combined to create what we now know as West Valley City. (source) Many people are not a fan of the name as it sounds so basic and doesn't give them as much of an identity as the previous names did.
6. Earthquakes
I have heard all my life that Utah is bound to have a huge earthquake and I remember being in class having earthquake drills to prepare for this big day that could be soon.
You may remember that in 2020 a 5.7 magnitude earthquake hit Salt Lake county with the epicenter being in Magna which is located right next to West Valley City. Aftershocks were happening for months after the earthquake and many buildings were damaged. Here is a video from the earthquake that was taken during a news broadcast.
As you can see these kinds of natural disasters can be very scary and they are telling us that this may not be the end of the earthquakes. Because West Valley City is located in a valley, a huge earthquake could be very fatal for those living there. I know that natural disasters are bound to happen almost everywhere, it's important to remember that this is what cities like West Valley face and need to be prepared for.
7. Politics
Amid the craziness happening in our country in the recent past, Salt Lake was facing some of the worst of it. In the early Spring of 2020, Salt Lake city was overtaken by protestors who wanted justice for Black lives taken by police. As I mentioned before the influence of religion in Salt Lake County sometimes influences our politics and because West Valley is so close, the influence often spills over. West Valley has a lot of passionate people and often times when conservative opinions meet more liberal opinions it can get messy.
8. Real Estate prices
The cost to live in West Valley is overall not too bad, but if you plan on owning a home the cost can be pretty expensive. According to the cost of living index, West Valley ranks 28 points higher in real estate cost than the national average. (source) On some social media polls, people reported million-dollar homes being sold in the area. Although the job market and overall food prices aren't bad, you may want to take this into account before you make any plans to move to West Vally City.
9. Local Sports teams
If you are anything like me, you probably love sports with a passion. Unfortunately for people living in West Valley, there are not many options of local teams you can route for. You have your classic BYU vs Utah rivalry that comes once a year and you have the Utah Jazz, but outside of that, there isn't much to watch if you're a sports fan. Sports fans in West Valley city often have to resort to picking up teams from other states. Because of the lack of teams in the area, we are very passionate about the teams we do have. If you're a sports fan I suggest that there may be some better cities for you to live in if you want to watch live sports.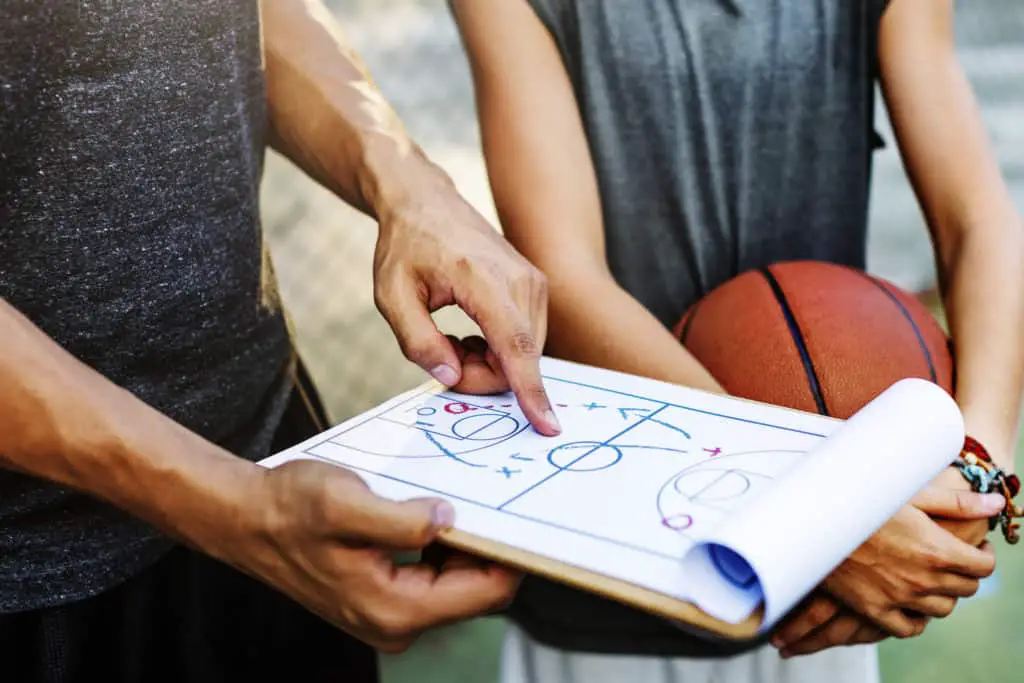 10. Air Quality
Because West Valley is kind of enclosed by mountains we generally have some inversion that just kind of stays in the air. If you struggle with any kind of respiratory illness this will probably make life very difficult for you. Generally, the valley will see the most inversion right after a snowstorm, but Because the inversion sticks around other pollutants will often get mixed in there and the quality of the air can become very bad. (source) If you want to save your lungs, I would suggest living somewhere above all that inversion.
11. Weather
The average annual temperature in West Valley City is about 52 degrees Fahrenheit. The warmest month (July) usually gets up to about 98 degrees and in the coldest month (January) usually getting down as low as 19.5 degrees. (source) Even though it can get as high as 98 degrees it is generally pretty dry and may not seem as bad. If you live in West Valley you better have your winter coat in the closet year round because the sometimes sporadic weather can be quite annoying. West Valley's weather can be very hot one day then snow the next. Moving to West Valley may leave you wanting to go on more vacations.
12. Aiport
One nice thing is that West Valley is a short distance from an international airport.
Is that a nice thing though? I certainly didn't think so when I was constantly being woke up in the middle of the night by the sound of a plane approaching the runway. I learned to get used to the constant stream of noise, but if you are moving from somewhere quiet it may be quite the adjustment for you.
13. Demographic
Because of the types of jobs found in the surrounding areas, West Valley City is mainly dominated by young to middle-aged adults. This is not entirely a bad thing, but if you are responsible for an aging parent you may have a hard time finding resources in the area. It is estimated that about 29% of people living in West Valley are between the ages of 25-44 (source), making it the largest and most prominent age group in the city. Luckily West Valley is very diverse and the types of people you will run into will be unique, but unless you're a middle-aged adult, you may not have as many opportunities to make friends.
14. Language
Like I mentioned above, West Valley is a kind of melting pot of many different cultures and backgrounds. This can be a great thing for learning about new cultures, however, sometimes it can be a challenge learning how to communicate.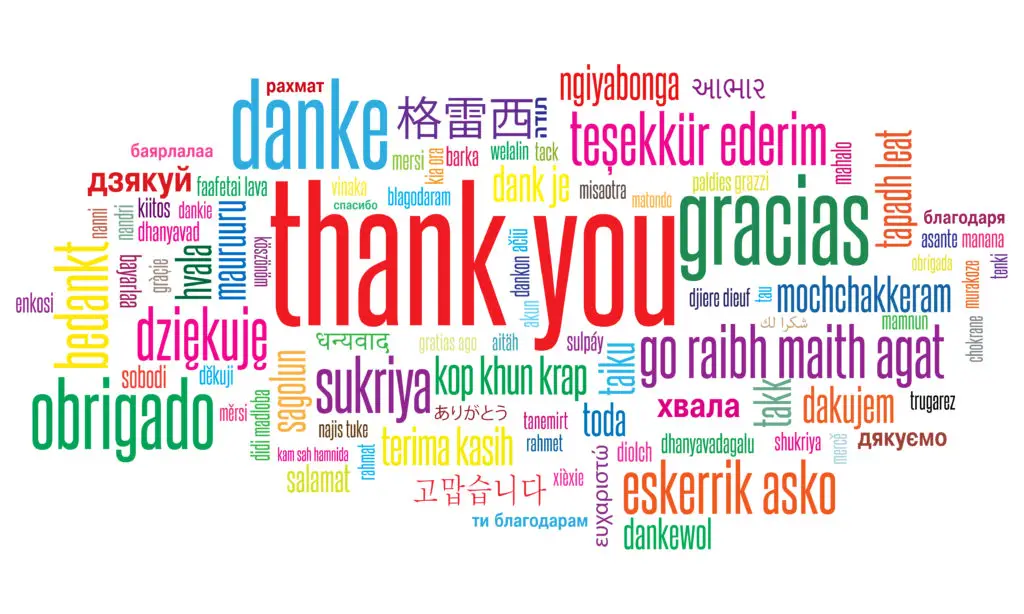 Other than white there are about 16 other cultures found in West Valley City and many of them speak a different language at home. This not only makes things like going to the grocery store difficult, but sometimes it can lead to misunderstandings. Having multiple cultures in West Valley is kind of a cool thing, and growing up I got to meet people from all sorts of different cultures, but be aware if you plan to live in West Valley you may have to deal with the occasional language barrier.
15. Types of Jobs
About 52% of the Jobs in West Valley City are what some might call "blue-collar." (source) It is great if you are trying to support a family, but for those who have kids that eventually want to get their first job, you may have a hard time finding the right fit.
16. Hospitals
One of the most common complaints I hear from people living in West Valley is the lack of quality hospitals in the area. The only real hospital located in West Valley City is called Pioneer Valley or "death valley" as many have affectionately nicknamed it. Recently this hospital has been incorporated into the Intermountain Medical network of hospitals, but the fact is that a lot of the same staff and resources stayed despite the name change.
This hospital is an ok option for your cuts and broken arms, but if you plan to have surgery or if serious medical conditions arise, you may be in trouble.
17.Reputation
Another thing that people in West Valley have to face is the constant judgment of reputation in their city. I cannot tell you how many times I have told people that I live in West Valley, and they look at me like I am crazy. As I mentioned above with the crime and overall lack of nice areas, West Valley is often labeled as "the Ghetto" (at least in Utah standards).
Summary
Overall, I love my hometown and have very cherished memories of the place that I call home. West Valley is a growing city and it appears to some like they are making an effort to correct a lot of their struggles in the past. Despite their efforts, it is very difficult to change some of the cultural struggles facing cities like West Valley. I hope this article helps anyone thinking about moving to West Valley, to think about some of the things you will have to face while living here.
Related Topics:
If you like the article above, here are some other similar articles you should check out!
13 Best Family Neighborhoods in St. George, Utah

13 Best Family Neighborhoods in Herriman, Utah

17 Reasons Not to Move to Washington City, Utah