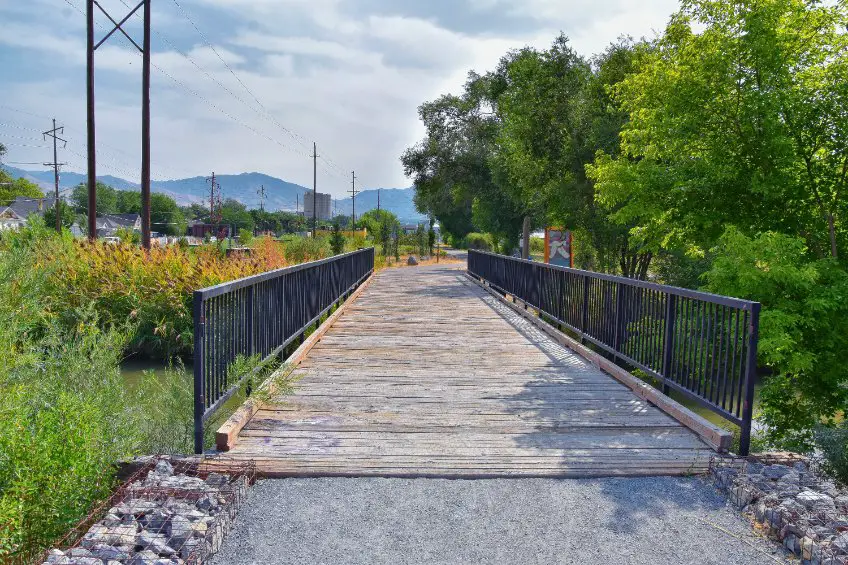 West Jordan, Utah, is an attractive community for many families looking to move. It has restaurants, a nice public transportation system, and decent proximity to Salt Lake City.
Before you move there, check out this list of 17 reasons why you shouldn't live in West Jordan, Utah. You might be surprised by what you learn!
1. Online Searches Say Crime Is Low, But Many Locals Disagree
With few exceptions, online searches for crime in West Jordan report that the city is safe as could be. They report some level of crime, but much less than other cities of comparable size.
Unfortunately, the experience of locals doesn't line up with the reports. Some newer, pretty, gentrified neighborhoods are low in crime, but older neighborhoods still have locals afraid to walk at night or interact with any of their neighbors. Apartment complexes are one of the consistent worst places for this issue, but low-income neighborhoods have been dealing with this for years.
If you want to buy a house in West Jordan, talk to some of the locals. Take them seriously when they talk about the house you're considering buying. You can't remodel or DIY the meth out of an old drug house, and it will cause dangerous health issues for years to come. You also don't want to deal with people knocking on your door for years to look for their old dealer.
As a local who has personally experienced the looking-for-their-dealer scenario, trust me. You want to talk to the neighbors before you buy that cheap house.
2. The Litter Problem Is Out Of Control
West Jordan has had a serious issue with litter for as long as most locals can remember. You can't drive down the freeway without seeing hundreds of soda bottles, beer cans, and plastic bags scattered around like everlasting confetti. The cigarette butt population has been reduced, though, which we can't complain about.
Seriously, though, the litter is at an embarrassing level. West Jordan is already a little scraggly looking on a good day just because it's located in the Salt Lake Suburbs, which are technically desert and in a major drought, so decorating the tumbleweeds with tumbling Ziploc baggies and red plastic cups doesn't help. Even bright-colored candy wrappers can't make it more festive. It just looks sad.
Social Media sites like Reddit have several examples of locals trying to take the litter problem into their own hands, and that's the only way we can really see this situation changing. City officials are overwhelmed by other issues, and the roads are too big and chaotic for schools or formal youth groups to organize anything consistently. The problem will need to change one bottle cap at a time.
3. Housing And Rent Is Far Above The National Average
We're already in an affordable housing crisis across most of the United States, but it might surprise you to know that Utah is actually one of the worst locations for it. Our local incomes and salaries do not match the prices of local homes, and the price jumps have been extreme.
More than a few homes have literally quadrupled in price since 2018. The friendly family nature of Utah, the low cost of living overall, and the proximity to international airports and diverse services at a manageable price are drawing growing numbers of people in. If you're looking at moving to Utah, that's probably how you found this list! Just remember that we're not used to these prices, and you might not be, either.
4. Some Neighborhoods Are Safe And Expensive. Others Are Very Scary And Expensive.
As we mentioned in #3, rent and home prices in West Jordan are painfully high. Sometimes the house is worth that price, but sometimes it isn't. Be extremely cautious when buying a home you haven't personally seen, and do not skip the inspection. If they don't want you to inspect the house before you buy it, you should consider that a red flag and avoid the black mold that could be waiting to greet you.
5. Lake Stink Is A Distinctly Utah Experience, And It Will Come Right To Your Door
Lake Stink is a phenomenon that is hard to accurately describe unless you've personally experienced it, but I'll do my best. As a local, I've seen many new neighbors search for answers on what the horrible smell was, so I think you deserve the warning.
The Great Salt Lake is, as the name implies, incredibly salty. This salt turns the lake into a heavy brine, with the saltiest layer at the bottom and more diluted, less-stinky water at the top. The heavy brine at the bottom holds dead brine shrimp, algae, and the dead remains of plant and animal life, usually containing it safely and scentless, but agitating the water leads to those smells and gasses bubbling up to the surface air.
The rotten-egg smell really does a number on people, but lucky for us, it doesn't last long. The Lake Stink usually only shows up for a few days a year, and it goes away after a couple of hours. Just stay inside and brace yourself for lingering smells.
6. Extreme Drought Is Causing Problems
Utah is beyond parched, and it has been for years. Reservoirs and lakes are reaching record lows while scientists scramble for solutions. Solutions are hard to find and harder to implement, and it's making a lot of people very nervous.
Unfortunately, the unexpected influx of new residents is actually contributing to the problem. New construction on the Wasatch Front is straining resources. Be prepared to have the water shut off and your lawn dies every year.
7. The Extreme Drought Could Cause More Extreme Problems In The Near Future
Beyond the immediate problems that come with an extreme drought, like water restrictions and dead lawns, Utah faces a much more dangerous future if the water issue isn't controlled.
The Great Salt Lake is drying up. Salinity concentrations that get just a little higher can trigger a case of environmental dominoes that nobody wants to deal with, and few people even know how to deal with. High salinity kills the algae, lack of algae kills the brine shrimp, lack of brine shrimp kills the birds, and the list goes on.
Science has made it clear that the danger is now a case of when this will happen, not if. Locals in the Salt Lake City region are living next to a risky situation.
If you're wondering why this matters to humans, who have significantly more resources than a brine shrimp, look no further than the arsenic levels in the soil under the lake. As the lake dries out and wind comes through, toxins and heavy metals will be blown up and carried in the air for miles, including contaminating West Jordan.
8. Salt Lake Valley Pollution Is Some Of The Worst In The Country
Even without added future risk factors, West Jordan air is something special.
Special, of course, is used in this context to mean "budget in an air purifier if you like to breathe." The air in the summer is smelly and dusty, but the air in the winter is some of the worst in the United States. The Salt Lake Valley is shaped like a bowl, so everyone's pollution gets trapped there.
Locals will tell you that if you see fog, there's a good chance it isn't fog. The inversion frequently gets bad enough that it is actually visible as you drive towards the valley from higher altitudes. If you open the car windows as you drive down into the cloud, you can literally taste the pollution.
9. Weather Changes Dramatically In Spring And Fall
Every state talks about its dramatic weather changes in the spring, but few people have ever experienced something like the Salt Lake Valley weather shifts. You can have 70-degree weather in the afternoon and be stuck in a snowstorm by the early evening.
That isn't an exaggeration. I, a local, was once dropped off for an afternoon dentist appointment as a teenager, and the sun was shining. By the time I got out an hour and a half later, the sky was grey and my hoodie was barely comfortable. By the time I reached home, only walking a mile over the course of half an hour, I looked like the abominable snowman.
Don't trust the weather in Utah. Always dress your children in layers.
10. There Are College Campuses In The City, But Women Report Feeling Unsafe Walking Alone And At Night
This is a specific concern relating to the unofficial crime levels. There are college campuses in the city, which is wonderful for people moving here to further their educations, but women often report feeling unsafe walking alone at night.
Since many of the people attending these local community campuses and taking night classes are mothers or working women, this is concerning. They don't always have the time or budget to have family members pick them up, and they can't work earlier in the day. Think carefully about where you move before you plan on attending night classes.
11. The City Often Faces Budgeting Issues
Poor budget planning is a frequent issue with the city council. At one point, the city was so extremely over budget that they had to offer employees severance to resign. Covid hit them hard.
12. West Jordan Has A High Earthquake Risk, With All Of Utah Waiting For "The Big One"
West Jordan has a high earthquake risk, and fairly frequently experiences small earthquakes. While this might seem laughable to someone from a state like California, remember that Utah's infrastructure is largely unequipped for this situation and a smaller earthquake could prove more dangerous. Not all houses are built for a quake.
In addition to this, the Wasatch Front is long overdue for a massive earthquake. Utah practices earthquake drills every year, but nobody can predict when "the big one" is coming. Locals are always going to be a little nervous when they think of it.
13. Jordan School District Hosts Some Of The Worst Schools In The State
There's no delicate way to say that West Jordan's schools are bad. Sadly, they're expected to get even worse with the teacher shortage. SchoolDigger rated the high school 0 stars, and the elementary and junior high schools only got one star.
Charter schools and private schools are available all over Utah, but they can be hard for working parents to access and they usually enroll students based on a lottery. Parents looking into moving to Utah should get on those lists as soon as possible if they want a chance.
14. West Nile Virus Has Been Found In The Area Many Times
West Nile Virus is found in unexpected areas around the United States, but this mosquito-transmitted virus found a steady stronghold in Utah. There are a few cases diagnosed every year and it doesn't look like we'll eradicate it any time soon. This is a problem because even modern medicine can't always prevent death or serious long-term injury from the virus.
15. Death And Severe Illness From Covid-19 Remains Uncomfortably High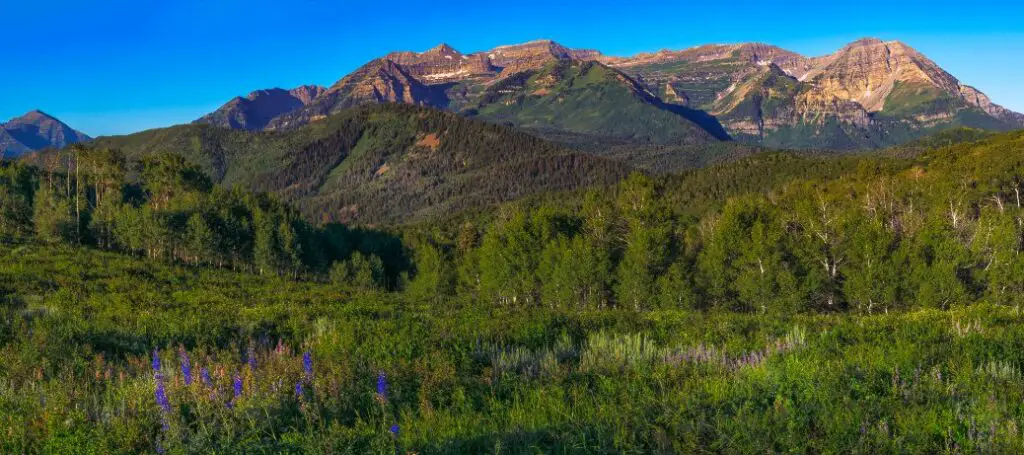 However controversial this list item may be, the fact remains that people are still dying of Covid-19 in Utah. While this number is going down this summer, it isn't going away. We'll leave the speculation out of this, but anyone high-risk might want to make sure they're prepared to be exposed in West Jordan.
16. Weird Things Happen At The Copper Mine, And Sometimes They Smell Bad
West Jordan is close to the massive Kennecott Copper Mine, which is the largest man-made excavation project in the world and the second-largest producer of copper in the United States.
In addition to those impressive bragging facts, the Kennecott mine is also rough on the local groundwater, produces strange smells that blow into West Jordan and the surrounding valley, and is reportedly haunted. Some of those facts might be more concerning to you than others.
17. People Will Definitely Try To Recruit You For Multilevel Marketing Schemes
This is just a fact of living in Utah, but it gets particularly bad around West Jordan. The region is known for the abundant Multi-Level Marketing businesses that it produces and nourishes, including everything from clothing to health supplements. Be prepared for people to try and sell to you or recruit you, and don't fall for job offers that seem too good to be true. They probably are.