Many people have lived in and visited Virginia Beach, Virginia during the course of their life, but when they saw the peaceful beaches in the area, they realized they wanted to move to the area in the future. However, Virginia Beach, Virginia is more than white sandy beaches and music festivals. There are aspects of life in Virginia Beach that will make you not want to move there.
So, what are some of the reasons why you shouldn't move to Virginia Beach, Virginia? We have listed 17 reasons below for your convenience.
1. It is a Tourist Attraction
Virginia Beach, Virginia is a massive tourist attraction

, so much so that the number of tourists that visit the city each year is much higher than the actual population of the city. When the tourists start to come to the city, you will definitely notice as the beach, sidewalks, roads, and stores will be much more crowded than usual, making the city and its amenities feel more crowded.
Many people from cities surrounding Virginia Beach come to the city on vacation or to simply spend the day on the beach. Meanwhile, other tourists come from all over the United States as tourists. About 10.1 million people come to Virginia Beach, Virginia as tourists every year, which is a massive amount of people for such a small city.
2. Traffic
Traffic

in Virginia Beach, Virginia is quite bad, especially during rush hour and summer months, when the number of tourists driving in the area skyrockets. Because so many things in Virginia Beach, Virginia are not within walking distance of anything but the beach and boardwalk, everyone has to use their car to get around the city. This causes traffic, especially during rush hour when everyone is trying to get to work or start their day at the beach.
The number of tourists on the road makes traffic incredibly worse, especially because they don't know where they are going most of the time. When you do make it to your destination, good luck trying to find a parking space. The parking spots in Virginia Beach are limited and most are paid parking spaces.
3. Roads are Not Maintained Well
The roads in Virginia Beach

, Virginia are not maintained well, so if you don't enjoy avoiding potholes or driving on roads that sometimes look like they are crumbling, don't move to Virginia Beach.
However, some roads are maintained quite well, especially as you get closer to the beaches that tourists frequent. After all, who cares if the residents of the city are driving on crumbling roads when driving home, as long as the tourists drive and walk on well-maintained roads?
4. Large Military Presence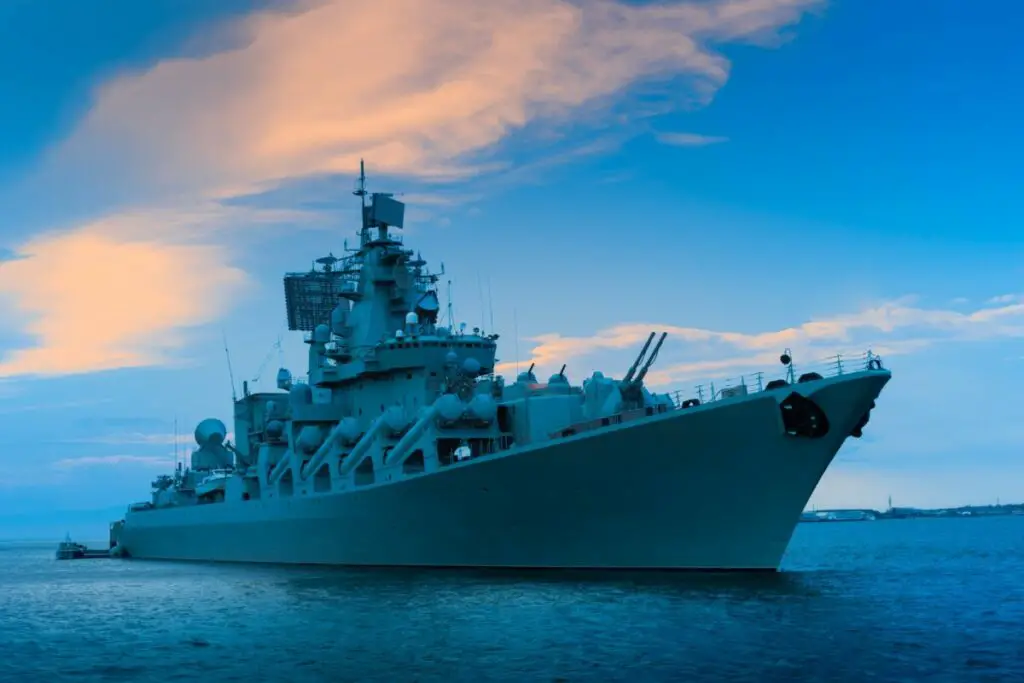 If you don't like encountering military personnel or dealing with military

vehicles, you do not want to move to Virginia Beach, Virginia. There are many major military bases in Virginia Beach, especially for the Navy, as there is plenty of deep water for their large military boats to dock in without being damaged.
However, this means that you will constantly have to deal with military personnel when they are off-duty or visiting the area while their ship is docked. You will also have to almost constantly deal with the sound of jets flying past your home. When a jet does fly over your home, you will have to wait to continue your conversation until it is gone and you can hear the person sitting right next to you once more.
If you are waiting to purchase a home or rent an apartment in Virginia Beach, Virginia until the next cycle of military personnel comes through and the previous ones leave, you are out of luck. Many people in the military stay in Virginia Beach after they retire and stay for years to come.
5. High Cost of Living and Housing
If you enjoy cheap housing and a cheap cost of living

, you should not move to Virginia Beach, Virginia, as it is quite expensive to live and find a place to live. This is especially the case if you want to live close to the beach, as the closer you get to the beach, the more expensive homes and apartments will become.
When it comes to the cost of living in Virginia Beach, one person spends about $921 per month on living expenses, not including rent. The more people you have in your family, the more you will spend on living expenses.
If you are looking for an apartment, you will spend an average

of $1,492 every month on rent, not including utilities. If you are looking to buy a home

, you will spend an average of $372,390.
6. Crime
There are quite a lot of crimes

committed in Virginia Beach, Virginia. Although many locals consider it to be a safe city, Virginia Beach has a crime index of 38 out of 100, 100 being the safest city in the United States. I don't know about you, but I don't consider that number to be comforting.
About 453 violent crimes and 6,829 property-related crimes occur in Virginia Beach, Virginia each year. Many of the crimes committed in Virginia Beach are robberies, so if you do choose to move to this city, make sure you keep your belongings close and in a safe place unless you want to be robbed.
7. Weather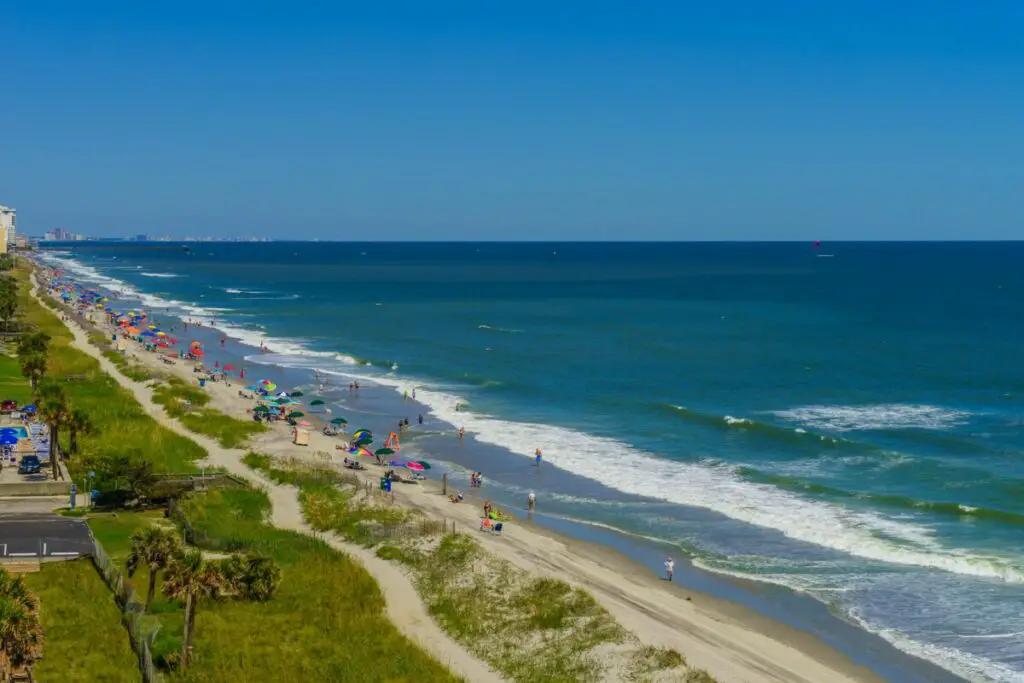 The weather

in Virginia Beach, Virginia is cold and windy during the fall, spring, and winter months and hot and humid during the summer months. So, if you don't like dealing with wind, rain, or humidity, you definitely don't want to move to this city. Luckily, the temperature almost never goes below 23 degrees Fahrenheit.
However, it rains almost constantly until summer arrives. If you enjoy snow you are out of luck if you move to Virginia Beach

, as during the winter, it only snows about once every year. When it does snow, people freak out and don't know what to do, so stores close, and people hide in their homes until it melts.
8. Natural Disasters
Virginia Beach, Virginia is quite prone to natural disasters

, including:
Severe Storms
Tropical Storms
Tornadoes
Hurricanes
Floods
Wildfires
Landslides
Extreme Heat
Earthquakes
If you don't like dealing with severe storms, tropical storms, tornadoes, or hurricanes, you are out of luck if you move to Virginia Beach, as they happen regularly in the city or in the surrounding areas.
9. Hard to Find Non-Military Related Jobs
If you don't already have a job in the area lined up or work for the military, you do not want to move to Virginia Beach, Virginia. It is extremely hard to find a job that is outside of the military in Virginia Beach because of how much of a military presence there is.
According to locals of Virginia Beach,
"The job market here is garbage because of the military, which is great if you have or can obtain a clearance, but otherwise is the worst. 95% of (at least the IT) jobs are DoD, 3% aren't DoD, but want 5 years of experience, a degree, and want to pay no more than $15/hour, and the last 2% are actual good private sector IT jobs."

Reddit User
You may be able to find a hospitality or retail job, but the number of industries that are hiring in Virginia Beach is limited.
10. Can't Bring Your Dog to the Beach in the Summer
In Virginia Beach, Virginia, you can't really bring your dog with you to the beach during the summer. During the spring, winter, and fall months you can bring your dog to the beach as long as it is wearing a leash, but during the busy summer season, you aren't allowed to bring your dog to the beach. Now, this may vary by the beach and its rules, so if you really want to bring a man's best friend to the beach with you, find the rules each beach in Virginia Beach has in relation to dogs.
Also, you can bring your dog to other places as long as they are on a leash, so if you go to a restaurant, you may be able to bring your dog in with you, even if they aren't a service animal.
11. No Alcohol is Allowed on the Beach
If you enjoy drinking a cold alcoholic beverage on the beach, you are out of luck if you move to Virginia Beach, Virginia. Of course, there are things that you can do to hide the fact that you are drinking alcohol, but if you get drunk or caught by a police officer, you can be fined or arrested. Now, this rule will vary by the beach, but most beaches in Virginia Beach don't allow alcohol because they want to be seen as family-friendly.
However, if you are attending a city-sanctioned event like a festival that is on the beach, you can drink alcohol. Unfortunately, that alcohol has to be purchased while you are at the event, so you can't bring it from home.
12. Homelessness
There are quite a few homeless people

in Virginia Beach, Virginia, especially near the beach and local stores. Virginia Beach is only about 497 square miles, so the almost 350 homeless people on the street are a major issue. Luckily, there are multiple homeless shelters in the area, even though they are often full.
13. There is a Bug Problem
There is quite a big bug problem

in Virginia Beach, Virginia. Some of the most common bugs are cockroaches, mosquitos, and gnats. In Virginia Beach, they call cockroaches water bugs, partially because of how often they are found in the water. In Virginia Beach, there will almost always be bugs around you, especially during the summer.
14. 7-11s are Everywhere
If you don't like 7-11

, you definitely don't want to move to Virginia Beach, Virginia. There are about 4 7-11s within 0.4-0.6 miles from each other. You can practically see another 7-11 from one 7-11's parking lot. While I love a good 7-11 Slurpee, that is too many 7-11s, and they need to be more spaced out if there are going to be that many locations in one city.
15. Virginia Beach is Suburbia
If you enjoy living in cities that have a large, bustling downtown area, living in Virginia Beach, Virginia is not for you. There is no designated downtown area even though many shops are clustered near the beach. When you move away from the beach, you will mostly see suburban homes and very few shops and restaurants. If you move to Virginia Beach from a bustling city, you will likely feel like the city is dead and that you are out of place.
16. Lack of Things to Do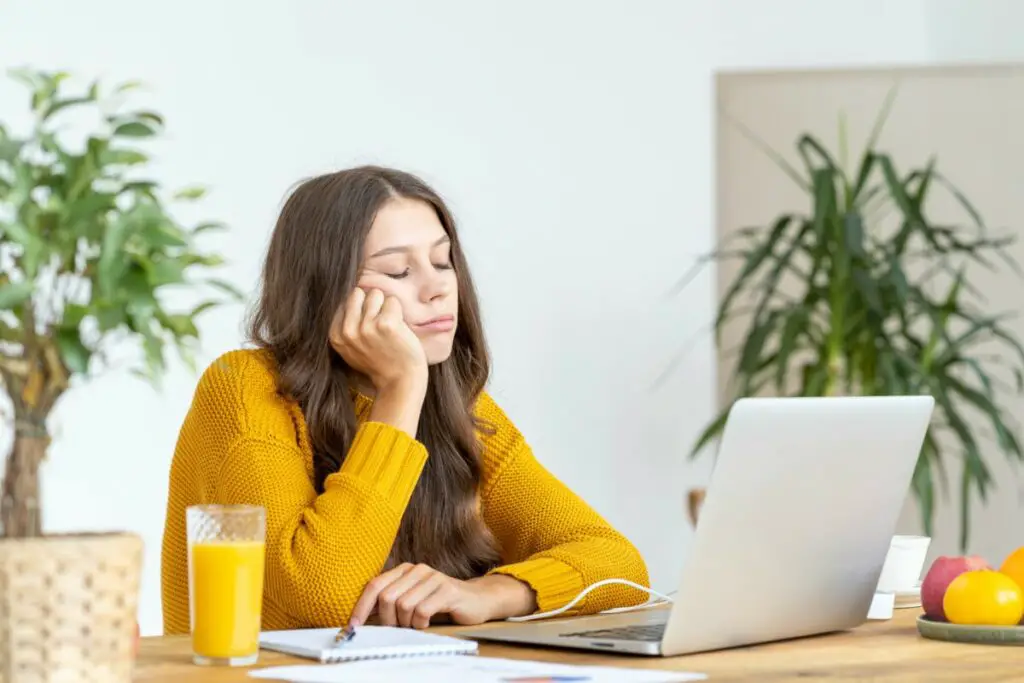 If you enjoy constantly participating in your favorite activities, you don't want to move to Virginia Beach, Virginia. Many of the activities are water and beach related, so during the fall and winter when it is too cold for you to participate in your favorite water activities like surfing, fishing, and swimming, you will be stuck inside.
You could go shopping, but not everyone can afford to go shopping as a hobby. However, if you enjoy clubbing and general nightlife, you are in luck because Virginia Beach has a lot of nightlife that you can participate in throughout the year.
17. Lack of Public Transportation
If you don't have a car or want to reduce your carbon footprint by biking or using public transportation

, you are out of luck if you move to Virginia Beach, Virginia, as there is almost no public transportation and there isn't an abundance of bike racks.
When it comes to public transport in Virginia Beach, there are trollies and busses, but no trains or subways. The trolleys are quite slow and aren't great for commuters. That doesn't mean commuters don't use them. However, the trollies are great for tourists to use. The trollies run from 8 am – 2 am every day from May to September, which leaves you without transport for about 7 months of the year.
When it comes to buses, there are about three options for you to choose from. However, you can't necessarily use them to get you to work. Here are the buses in Virginia Beach and where they go to.
Atlantic Avenue Shuttle – Route 30: Travels up and down Atlantic Avenue, where many shops, restaurants, and oceanfront attractions are located.
Aquarium and Campground Shuttle – Route 31: Travels from the Rudee Loup and along General Booth Boulevard. It stops at the Virginia Aquarium, various parks, and campgrounds along the route. It runs from 9:30 am – 11:10 pm from May until Labor Day, so it is not in service for about 7 months of the year during the off-season.
Bayfront Shuttle – Route 35: Travels from Shore Drive to Rudee Loop so you can get from the bayfront to the oceanfront in one easy 45-minute trip. It stops at North End and First Landing Park. It runs from 8 am – Midnight every day from May 21st-Labor Day. After Labor Day, it runs at the same time from Friday to Sunday between September 8 -October 1st.
This shows that none of these buses stop in residential areas, so it will be hard for you to use them to help you get to work during the week, especially because they don't run for most of the year.