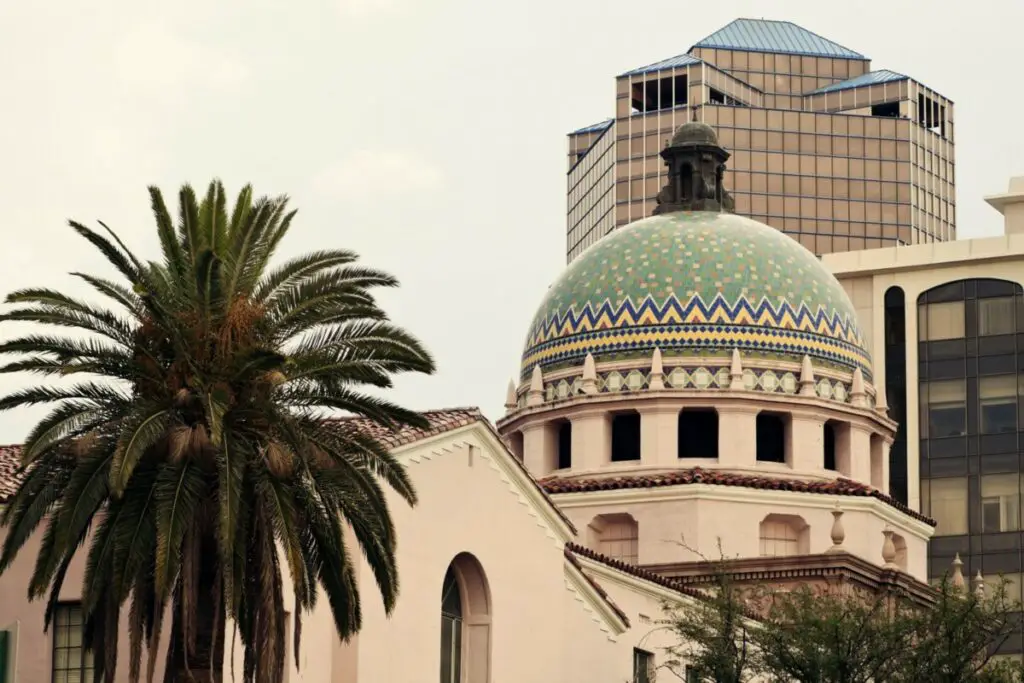 Tucson, Arizona is home to the University of Arizona, a beautiful mountain landscape, and a vibrant Latino culture. These are its redeeming qualities. Besides the fact that it's a college town, Tuscon has a bad reputation for safety, culture, infrastructure, politics, and opportunities outside of education.
As someone who has lived in Arizona and has family in Tuscon, here are accurate and unbiased reasons why Tuscon is not a great place to move to.
17. College Students
Tucson, Arizona is home to the University of Arizona

, founded in 1885. It is rated 103 of the Best National Universities in the United States. It is enrolled with over 40,000 students from all 50 states and over 100 countries. It has undergraduate degrees including but not limited to Psychology, Economics, Marketing, and Communications.
While the University of Arizona provides quality education

and a good reputation, there are flaws within the system. There is confusion with tuition and hidden fees, strict parking, and a large undergraduate class, which makes it hard to create professional and productive relationships with professors.
Not to mention that if you're not a fan of college students or sporting events, Tucson may not be the place for you. There is a lot of pride in the University of Arizona in the Tucson community, and you will be expected to participate in spirit events and attend football and basketball games.
16. High Retired Population
Because of Tucson's warm and vibrant weather, the community is not only comprised of the 21-year-olds that study at the University of Arizona. There are also many retired couples that have vacation homes in this desert valley. With the drastic difference in the ages of neighbors, many find it hard to get along, and many noise complaints are made to the police department.
If you do not have an affinity for young college kids or old married couples that have a lot of time on their hands, steer clear

of Tucson, Arizona.
15. A Transient Community
A transient

community simply means that people from different cultural and linguistic backgrounds come together in a community for a limited period of time. Most transient communities are just college towns. What makes Tucson so different is that this transient community consists of those college students and old vacation homeowners I spoke about earlier. Additionally, Tucson is close to the border of Mexico, so there is a lot of travel between countries.
Because everyone is coming and going, it can be hard to develop a sense of community in this populated desert city. If you want to make friends that will likely live near you for years to come, you may not want to move to Tuscon.
14. High Homeless Population
There are a lot of homeless people in Tucson, Arizona. If you don't want to encounter homeless people often, you likely won't want to move to this city.
The homeless population of Pima County, where Tucson

is located, is estimated to be 15% of the state's total population. This percentage was lower in 2021 compared to 2020 when the population was 19%

of the state total. However, with the recent inflation in the United States economy, that number is expected to drastically increase.
13. High Poverty Rate
Related to the homeless population, there is a high poverty rate in Tucson. 20.8% of Tucson's population was in poverty in 2021. The total population of Tucson, Arizona is about 548,073

, which means that about 113,999 people are in poverty. With Tucson being the second most populated state in Arizona, that is definitely not a good statistic.
12. High Crime Rate
In conjunction with a high homeless population

and poverty rate, there is also a high crime rate. This includes incidents of violence and assault. Priority 1 calls for the Tuscon Police Department have gone up 35% from nearly 1,900 to 2,500, and there were about 87 murders in 2021 – a personal record for the highly populated city.
The residents of Tucson have a 1 in 20.2 chance of becoming a victim of property crime. While Tuscon was the 5th most dangerous city to live on this

list, it has been first in previous years. If you choose to move to Tuscon, make sure you invest in a high-quality security system for your home and have items with you at all times that you can use to protect yourself.
11. High Vehicle Theft
According to the Tucson Police Department, in October of 2021, about 22 cars were stolen in Tuscon

. In 2017, there were 452 car thefts

in Tucson, and in 2018, there were 478 cars stolen in this city. This is a stark contrast from an all-time high in 2001 where 1,423 cars were stolen or 1,233 in 2005, but Tuscon still has a higher car theft average than the national average. In 2018, an average of 267 cars were stolen in the state of Arizona compared to the national average of 229, which is not comforting.
While numbers have improved, Tuscon is still not considered a car-safe city. People will scratch or hit cars and not leave a note, and cars will be stolen if you leave your keys in your car – more so than in other cities.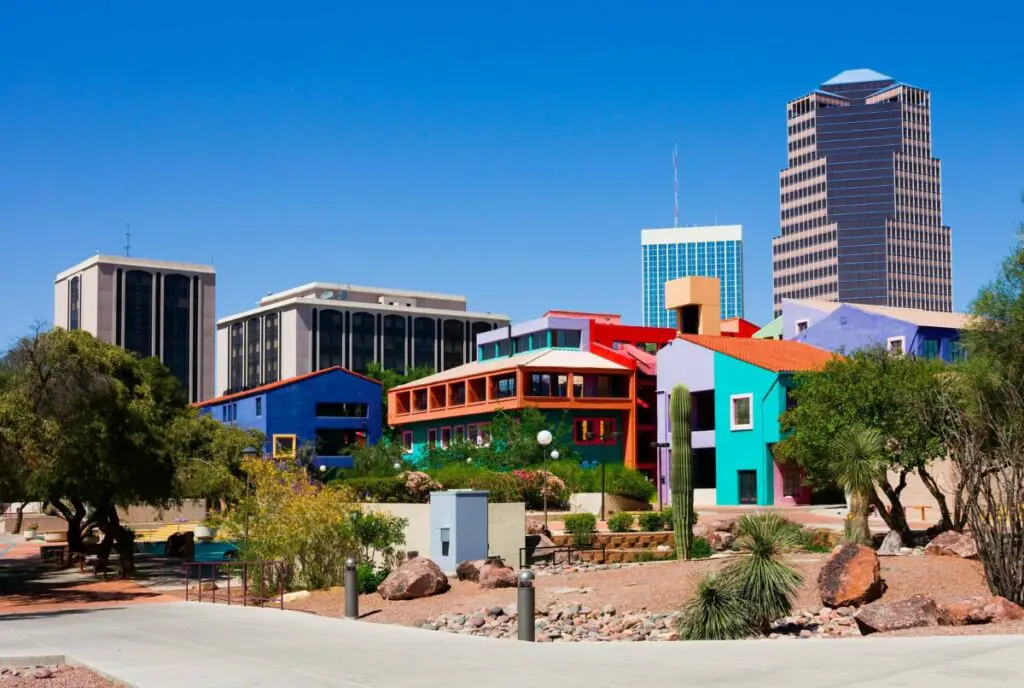 10. Understaffed Police Force
With all the social issues happening, it's no surprise that you don't want to be a cop that works in Tuscon. Sources show that the Tuscon Police Department is short about 122 officers. The workload

that is demanded from the officers and the overtime required is draining on the Police Department and police officers. There is a high turnover rate with 8 or 9 officers quitting or transferring each month.
Additionally, the response time is at an all-time low. In 2016, the response time was 66%. In 2021, the response time was 48%. Assistant Chief Kevin Hall of the Tuscon Police Department explains that if there is a serious injury collision, a shooting, a stabbing, or an assault there is a guaranteed response. Hall explains that officers are intentional about the situations they engage in to reduce life-threatening situations.
9. Rustic, Not Refined
Tucson is not a glamorous town

. The city website itself is candid about Tuscon's rustic nature, but that might be because there's no going around it. What makes Tucson unique is its incredible food and nightlife, but that may not be everyone's cup of tea if you are looking for something fancier. Roads are trashed, neighborhoods are not well kept by the city or residents, and besides the beautiful landscape and colorful buildings, it's not very pretty.
8. Few Established Neighborhoods
When some hear HOA or Home Owners Association, they are viewed as the group of people that tells you "no" or "that's not allowed" when you want to do things to or around your home like paint or build a fence. While this can be frustrating, in a city with a high crime rate, understaffed police, and poor city infrastructure, more Home Owners Association may be needed for a nicer-looking neighborhood.
To put it simply, a lot of Tuscon neighborhoods are badly taken care of, specifically others' yards. There are very few established neighborhoods and no Home Owners Association regulations, which makes for a lot of nasty yards. If that bothers you, it may be hard to find a neighborhood in Tuscon that fits your standards. If you manage to find a home that meets your standards, it will likely be out of your budget. Be prepared to do a lot of yard work to improve the area around your home if you move to Tuscon and want a nice garden or yard space.
7. Poor Water Drainage
Arizona is home to the monsoon season

or a period of time during the summer when there are multiple thunder and lightning storms. This season runs from about June 15 to September 30 every year, and the storms are at their worst in mid-July and mid-August.
Tucson, while charming, is not highly developed. Sure, there are some nice spots in town, but due to poor water drainage systems and drains that are often blocked, when a monsoon hits, many homes are flooded.
The biggest portion of flooding occurs because of drains that are nonregulated (non-public water drains

). They can also be caused by neighboring drains, which can cause nearby feuds. Tucson may not be the fanciest place in Arizona, but you probably don't want to live somewhere where flooding is a yearly concern.
6. Inadequate Roads
In places like Utah, there is a freeway that runs straight through the state and gives easy access to neighboring towns or cities. In Tucson, that's not the case. I-10, or Interstate 10, runs through parts of Tucson, but to really get anywhere, you will need to utilize surface streets. Because of this, it can take 20 to 30 minutes to get places.
Additionally, there is a lack of money for road repairs

. Pheonix is usually first priority for road repairs and is able to take most of the road improvement taxes, thus denying what Tucson needs financially. Tuscon also has a lower income, so taxes that are taken from locals is not enough to reconstruct roads that need it.
There is also no maintenance done on the side of roads or highways, so there is a lot of garbage and they are not very pretty. It does not reflect the natural beauty Tucson has to offer.
5. Lots of Crosswalks
Bad roads and a lack of funding to fix them means there are a lot of crosswalks. There are lights for cars to stop and most people utilize them. However, if you're a driver and are constantly in a hurry, the crosswalks, beeping slights, and slow pedestrians will get on your nerves. It will also add a few minutes to your drive time, so you will really need to plan things out in advance.
4. Poor City Council
There is a poor city council

in Tuscon, Arizona. The job itself is demanding, pays less than minimum wage due to hours that are needed, and the members have not gotten a raise in 20 years. Tucson has a lot of needs, a lot of people, and not enough money to support it.
Regina Romero

is the current mayor of Tuscon and her term ends December 4, 2023. She is extremely qualified, with a bachelor's in Communication and a certificate in state and local government from Harvard University. Even with her background, there have been few improvements done to the city during her candidacy.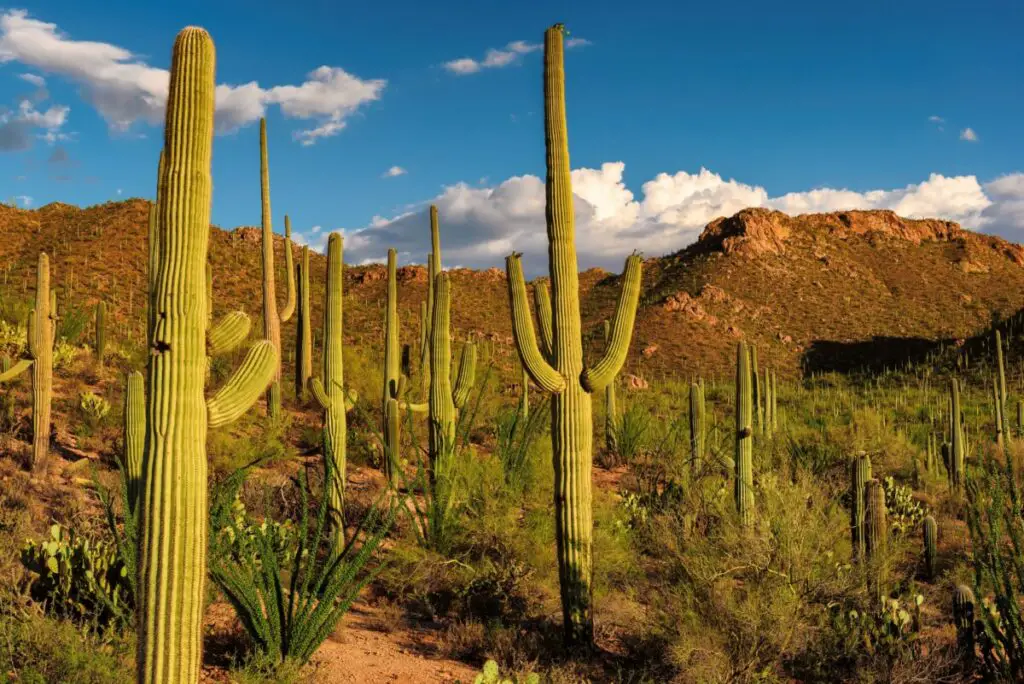 3. Higher Taxes
As money

is a big issue, the City of Tucson asked voters to extend the existing half-cent sales tax for an additional 10 years. This extension does not increase the 2.6% sales tax rate but will build $740 million to be used solely for neighborhood street improvements and other road safety situations. There is high doubt this tax increase will ever be let go.
However, Pima County has the highest sales tax in Arizona at 11.1%. Maricopa county, where Gilbert and Mesa are, has a 10.3% tax. Mohave County has the lowest tax rate at 8.6%. A higher sales tax may generate more improvements for the community but can be hard on college students and low-income families alike.
2. Poor Job Market
In Tuscon, because there is a lack of money

, people are not paid a lot of money, even if they have good jobs. The highest paying jobs are professors that earn about $100K a year. There are a lot of options for college jobs, but for something more sophisticated, Tuscon doesn't have a lot of options. The median income is $37,000 per year.
1. Lack of Affordable Housing
Like in other places in the United States, inflation hit this bustling city hard. Home prices are predicted to rise 8% in 2022. The median price for a single-family home is $385,000

and has increased 3.5% year after year.
Additionally, in 2021, Tuscon was ranked as the 8th least affordable city

in the United States. Tuscon was previously thought of as a very affordable place to live in 2016, but home prices have increased, leaving families that make $30,000 to $40,000 a year struggling to pay the bills.