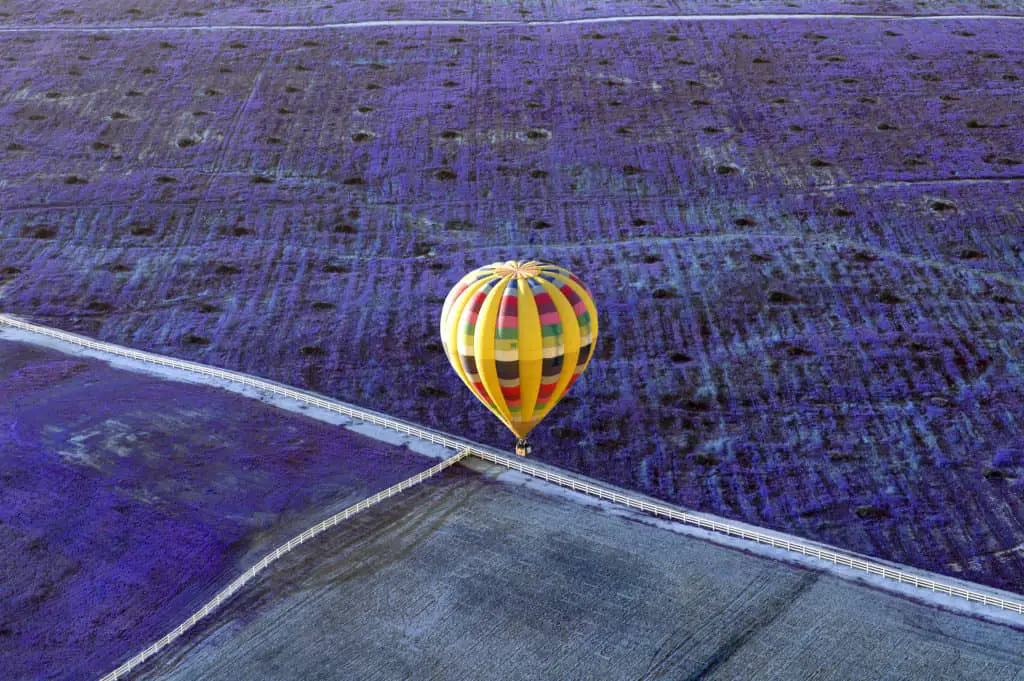 I have lived in Temecula, California for over eighteen years. I was born and raised within the community, and while there are many reasons to love and appreciate Temecula, let's talk about the reasons to not live there.
I interviewed many people who currently live in Temecula, asking what they wished they could change about Temecula or why they wish to move away. Below are the seventeen agreed-upon reasons not to move to Temecula, California. These reasons are listed from least-problematic to most-problematic.
17. Difficult to Exercise
Although there are many active people in Temecula, it continually grows more difficult to exercise. In Temecula, there are many hills that cause difficulties while running or biking.
In addition to the hills, the extremely hot and sunny weather discourages many community members from exercising.
For instance, runners in the community are forced to workout early in the morning during the summer months. If they were to wait until later in the day, they would have to face harsh weather conditions that would make exercising miserable or even dangerous.
16. Poor Cell Phone Service
Cell phone service is extremely poor in certain areas of Temecula. Meadows Parkway and Pauba road in particular struggle to maintain service for community members.
Certain carriers are recommended when living in Temecula. Locals rate T-Mobile as the most recommended carrier with a rating of two and a half stars out of five. Verizon is the next highest rated carrier with just under two stars.
The two lowest-rated carriers are Sprint and AT&T. Sprint has a rating of one point six out of five stars while AT&T has a rating of only one point one stars. Source

15. The Weather is Hot
If you live in Temecula, plan on it being summer all year long. Even in the coldest months of the year, the average weather is still almost seventy degrees. Seventy degrees is considered a cool, summer day in many areas.
However in sunny Temecula that is considered a cold, winter day. The coldest days in Temecula rarely reach below sixty degrees.
In Temecula, even days in December can be considered beach days. It is not unusual for the weather to reach up to eighty degrees during December. The winters in Temecula can rarely be distinguished from other seasons such as spring and autumn.
Although the weather during winter, spring, and autumn are similar, there is a difference in the summertime temperature.
The summer months are blazing, with an average of almost one hundred degrees during July and August. To stay cool during the summer, you must spend all your time poolside or at the beach.
14. Pechanga Causes Overcrowding
One of the most well-known attractions in Temecula is Pechanga.
Gambling is illegal in California, however, it is allowed if the gambling is regulated by Native American tribes. The Pechanga Resort Casino is the largest casino in California, raking in up to two billion dollars annually for its tribe.
There are over sixty casinos in California, making becoming the largest casino in the state a massive accomplishment.
Although Pechanga provides community members with a fun night out, having Pechanga be in the same city causes traffic and overcrowding.
13. Traffic
Due to attractions such as Pechanga, Old Town, and wineries, there can be extreme traffic in Temecula. In addition to traffic on the city streets, its freeways are packed by commuting community members.
The I-15 South is just one of the freeways that causes exasperation for many of those who live in Temecula.
This freeway starts to slow down at just five o'clock am and continues to slow down throughout the morning. Near three o'clock pm it is argued to be at its worst. Commuters are forced to spend hours every day on this freeway due to the unreasonable amount of traffic.
12. Homelessness
Homelessness in Temecula is continually increasing. The homeless can be found on many corners of Temecula. In 2018, a study reports that homelessness increased by twenty-one percent in Riverside County. Source

According to the city of Temecula, the four types of homelessness include
Those who want and will accept a hand up to regain self-sufficiency   
Those who may be suffering from mental illness, post-traumatic stress disorder, or  other conditions that inhibit reasoning skills
Those who refuse help, and choose to live outdoors, while observing the law
Those who refuse help, make a conscious choice to be homeless and may be engaging in illegal activity (generally associated with theft, public intoxication, trespassing, aggressive panhandling, and vandalism)
According to this statement, it is obvious that not everyone who is homeless is a danger and a threat to the community. In fact, very few of those who are homeless pose a real threat to community members. However, the amount of homelessness in the city should be something to take note of.
11. People are Hostile
Before moving to Temecula, you must be aware of the type of people who live there.
In Temecula, most people are white, conservative, and Christian. If you do not fall into these categories, then this may not be the best place for you and your family.
Although there are many people who do not fit this stereotype, a majority of the community members do. Some community members may be quick to judge or to have prejudiced beliefs against you and your family if you stray from the social norm.
Do not let the people drive you away however. There are many members in the community who will welcome you and your family with open arms, you may just need to go searching for them.
10. Gas Prices are Expensive
The gas prices in Temecula are continually increasing. In the United States, the average cost of gas is less than two dollars and fifty cents. However, in Temecula, the price of gas is nearly an entire dollar more than this.
On a good day, the cost of gas is barely less than two dollars. On an average day, the cost of gas in Temecula is around three dollars and forty cents. On a bad day, the cost can reach nearly four dollars.
9. Limited Activities
For adults, there are many activities available. They are able to spend a night out on the town wine tasting, gambling, or even hot air ballooning. Although there are activities for adults, teenagers and children are not able to do these same things due to their age and the cost of these activities.
For teenagers, in particular, there are limited things to do. Teenagers must make do with the mall in which many of the stores are being shut down, the Ronald Reagan's Sports Park, and escape rooms.
If teenagers want to spend a fun day out of the house, they must travel to the beach or to neighboring cities. If they stay in town, they will most likely have to spend hours wandering around the mall in hopes their favorite store is still open.
8. Drunk Drivers
One of the downsides of having so many wineries in Temecula is the number of drunk drivers on the road. Drunk drivers pose a threat to members of the community and to themselves. Drunk drivers in Temecula can cause serious harm to themselves or others, and in extreme cases can cause death.
The city of Temecula reminds its members that "Every day, almost 30 people in the United States die in drunk-driving crashes—that's one person every 48 minutes in 2017. These deaths have fallen by a third in the last three decades; however, drunk-driving crashes claim more than 10,000 lives per year. In 2010, the most recent year for which cost data is available, these deaths and damages contributed to a cost of $44 billion that year". Source
7. Religious Inclinations
Temecula is a largely Christian-based community. Many members of the community praise the city for this very reason.
However, those who are not religious or belong to non-Christian organizations report that Christianity within the city is a mere annoyance. In extreme cases, community members have expressed that they have faced discrimination due to their beliefs.
6. Dangerous Neighboring Cities
Although Temecula is one of the safest cities to live in within Southern California, its neighboring cities are not regarded as such. One of the cities that is only thirty minutes away is Hemet. Hemet is one of the most dangerous cities to live in.
"The city has a reputation for having higher rates gang violence, violent crime and property crime

 than California as a whole and its neighboring cities in Riverside County. In 2018, it had 432 reported violent crimes, including seven murders and 256 aggravated assaults, according to the FBI's Crime in the U.S. database. The city had 2,863 property crimes, which included 535 carjackings and 574 burglaries, according to the FBI's Crime in the U.S. database."
Although Temecula is relatively safe and family-friendly, be aware of the cities around it that are not as safe.
5. Limited Job Opportunities
Before moving to Temecula, ensure you have a stable job lined up. If you move to Temecula in hopes of finding a job once you get there, your choices will be extremely limited. A majority of the jobs available are part-time jobs that are perfect for a teenager just starting in the work field.
When living anywhere in Southern California, a part-time job will not be enough to provide for a family. A full-time career will be needed to live in Temecula, and there are few careers to choose from. A majority of the careers available will require a daily commute.
4. Politically Polarized
The community in Temecula is extremely politically active. Southern California is known for having liberal views and standards. However, many of the locals in Temecula lean more toward the conservative side.
In Temecula, there is extreme political polarization. There is an overwhelming amount of right-winged community members. Do not discredit the left-winged community members, however. Although there may be fewer of them, they still make their presence known.
On any given Saturday morning, you will see one side of the street having parades for President Trump, while the other side is protesting President Trump. The polarization is prominent within Temecula and is continually increasing.
3. Little Diversity
Compared to the rest of Southern California, there is little diversity. Racial diversity is not evident in Temecula as over half of the community members are white.
If a majority of the population is white, what about the other races? The next leading ethnicity in Temecula is Hispanic. The Hispanic ethnicity makes up thirty percent of the population, while in other cities they make up closer to forty percent of the population.
After Hispanic, the most common race is Asian. However, Asians only constitute nine percent of Temecula's total population. After Asians, there is a tie between identifying as two or more races and African Americans. These two categories only make up four percent of the population total.
2. Housing is Expensive
It is no secret that living in Southern California is expensive. However, the cost of housing in Temecula exceeds that of many other cities in Southern California. In Temecula, the cost of housing is well over the average in the United States.
The median home value in Temecula, California is four hundred eighty-two thousand six hundred dollars. The median price per square foot in Temecula is two hundred eighteen dollars.
Compared to the rest of America, Temecula's housing prices are astronomical. In June of 2020, the average cost of a house in the United States was only two hundred ninety-five thousand three hundred dollars.
1. Human Trafficking on the Rise
Human trafficking has grown to be a problem world-wide. Human trafficking is not just limited to Temecula. In fact, Temecula is thought of to be one of the safest cities to live in. Although Temecula is typically safe, it is important to be up to date on the dangers it faces.
Because of the increase of human trafficking, in January of 2021, there was a four-day anti-human trafficking operation. During this operation, seventy-two individuals were arrested. Of these seventy-two arrests, seven were from Temecula. Many of the other arrests were from neighboring cities such as Wildomar, Murrieta, and Lake Elsinore.
Related Topics:
If you like the article above, here are some other similar articles you should check out!
Is There a Lot of Crime in Temecula? (What You Should Know)

13 Best Family Neighborhoods in Temecula

17 Reasons Not to Move to Los Angeles, California