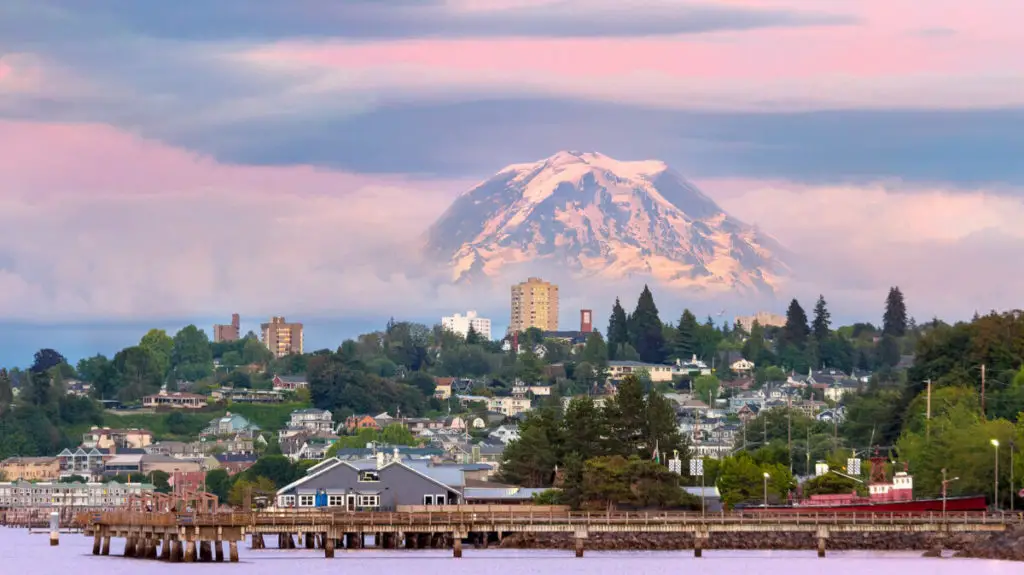 1. The Weather
When you hear about Washington, the first thing that you are likely to think about is going to be the amount of rain that it gets. And to a degree this is true, the Washington wet season typically starts in October and lasts until May. During these 8 months, typically there will be around a 32% chance it will rain each day. It will also receive around 45 inches of rain each year, however, this is on average the amount that many east coast cities also receive, the difference is that Washington's rain is spread over many more days.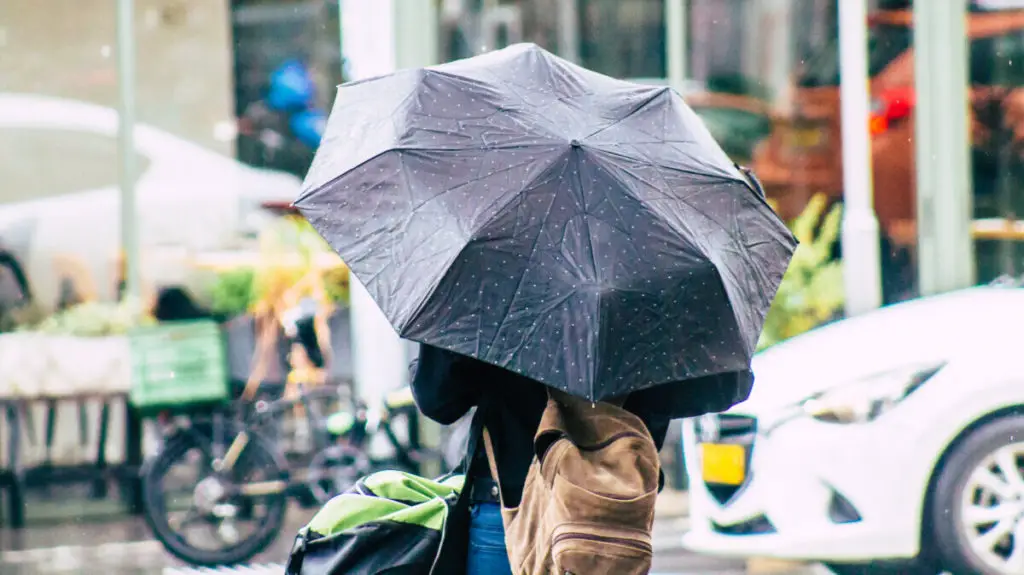 But, During the summer months, Washington and Tacoma weather can be incredibly nice and allow you to enjoy the number of parks, mountains, rivers, lakes, and other natural activities that can be found all over the Northwest of Washington. However, even in the summer, the temperature is mild at an average of 80 degrees max temperature. But this also pays off with a warmer winter with less snow to worry about.
2. Seasonal Affective Disorder
Sad is a type of depression that is caused by the changing of the seasons. Typically for most people, it will start in the middle of autumn and go until early to mid-spring. However, because Portland is constantly grey and raining it is a much more common problem for people living here. Most commonly, people who get SAD will experience oversleeping, appetite changes, weight gain, and low energy, however, depending on the person it can result in other symptoms like anxiety and irritability.
As with most other cities in the United States, the number of mental health cases has been increasing and Washington is one of the states with the most cases, however, Tacoma, in particular, is above the state average for the number of cases. In 2016 it was found that in Pierce County, where Tacoma is located, nearly 35% of 10th graders are experiencing some form of depression.
3. People are Unfriendly
In Part because of how grey and the frequency of rain, many people around Tacoma and Washington can just seem to be unfriendly. But this is common throughout all of the Pacific Northwest in the fact that locals are very reserved and may give you strange looks or responses when you try to strike up a conversation. Typically most people form a group of friends when they are younger and then keep with those same friends and have no desire to interact with anyone else outside of that group. So if you do plan to move to the city, be prepared for gloomy weather and gloomy attitudes from the people around you.
4. The Crime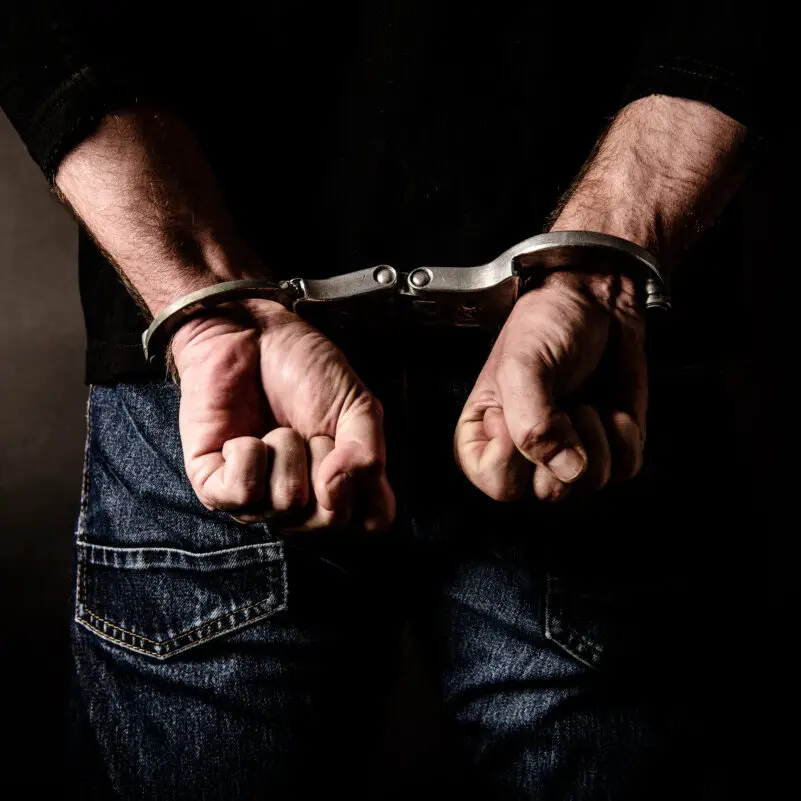 When asked what are the cons of Tacoma, one of the most common responses was the amount of crime that takes place. And when you look at the statistics, they tell a very similar story. There are around 63 crimes per 1,000 people which is far higher than both the Washington and National average. The Washington average for the number of crimes per 1,000 people is 36, just over half of Tacoma's rate, while the national average is 27.5, which means Tacoma's rate is twice the national average.
While most of these crimes are property crimes like burglary, larceny, fraud, theft, and vandalism, the rate of violent crimes such as homicide, aggravated assault, rape, and robbery are also double the national and state average. One of the biggest reasons for this is due to the population density, so if you consider moving to Tacoma, research to try and find a safer area within the city.
5. Police Don't Do Their Job
Along with the high amount of crime, many people also feel that the police in Tacoma don't do a very good job. Reviews state anything from, "Police don't do their job," to "I would like to see a police force that actually cares and shows up when you call them to report a robbery instead of saying 'we will look into it' over the phone and then proceeding to do nothing about it."
This is also evident in how people rate the Tacoma Police Department. When looking at the reviews for the department of Google Maps, you will find that it only has a 2.6 rating with many 1-star ratings. Comparing it to other major police departments, Seattle's range from 3 to 4 stars, LA's range from 2.7 to 4.7, and Las Vegas's ranges from 2.9 to 4.1 stars, all far superior to Tacoma's
6. Homelessness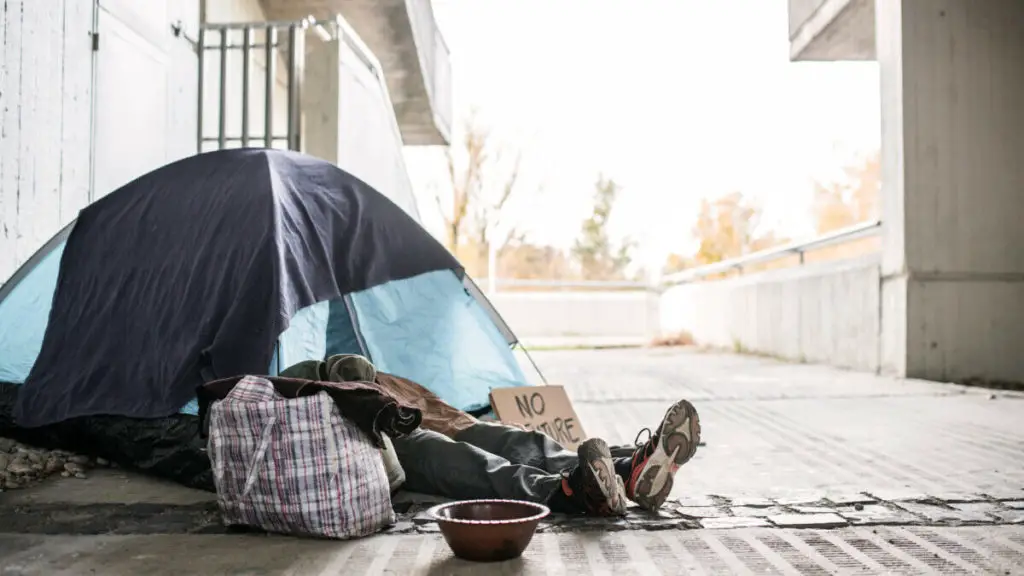 When it comes to large cities, you likely are going to have to deal with homelessness as well. Since Tacoma overall is a smaller city, the amount of homeless that are in the city may seem larger. Within the city, 1.5% of the population is homeless, which is just below the national average of 2%. Of the nearly 3,300 that are homeless, it is estimated that around 70% of them don't have a shelter to stay in and must find their own place to stay.
7. Expensive for Size of the City
When compared to the most expensive place to stay in Washington, you would think that Tacoma would be cheaper. However, despite only having 28% of the population of Seattle, the homes cost half of what Seattle homes cost. In Tacoma, a home will average around $432,400 however it is likely that the price of homes will continue to rise as home appreciation rates were 22% over the past year.
For those who are considering renting an apartment, rent can cost you anywhere from $968 to $2,327. For a 1 bedroom apartment or home, your average rent cost will be around $1,065 which is, just like housing price, above both state and national averages. Though it is a cheaper option than Seattle.
8. The Taxes
When it comes to Washington and taxes, one of your first thoughts might be, "They don't have any state income tax so that's a win for me." However, it isn't that way at all. While it is true there is no income tax, the state and city make up for it through other taxes. The first is through sales tax. Washington state has a 6.5% sales tax, but then in Tacoma, they add on another 3.7% to the sales tax meaning that while in Tacoma you will get to pay a 10.2% sales tax on every single item you buy.
The state and city also make up for so income tax by having a higher property tax rate. The national average for property taxes is 1.211% and in Washington, it is 1.083%. However, in contrast to the majority of the state, Tacoma has a 1.237%, coming out just above the rest of the national average.
9. The Traffic
When it comes to Tacoma traffic, within the city it typically isn't that bad. So why is it one of the reasons not to live in Tacoma? Well, running besides Tacoma is I-5, the highway which will take you to Seattle. And despite having over 20 years of constant roadwork with no end to the eternal road project in site, during and period of morning or early evening, the traffic will become a near standstill. The traffic that takes place on this highway will be in both directions and no matter what you do it seems that you will always get caught in it and be forced to spend the next hour moving only a single mile.
This is because several other highways all converge at nearly the same spot bringing 3, 3 lane highways into a single 4-lane highway. Once you reach the Tacoma Dome traffic tends to ease but it will most likely take an hour or more to get to that point.
10. Tacoma Narrows Bridge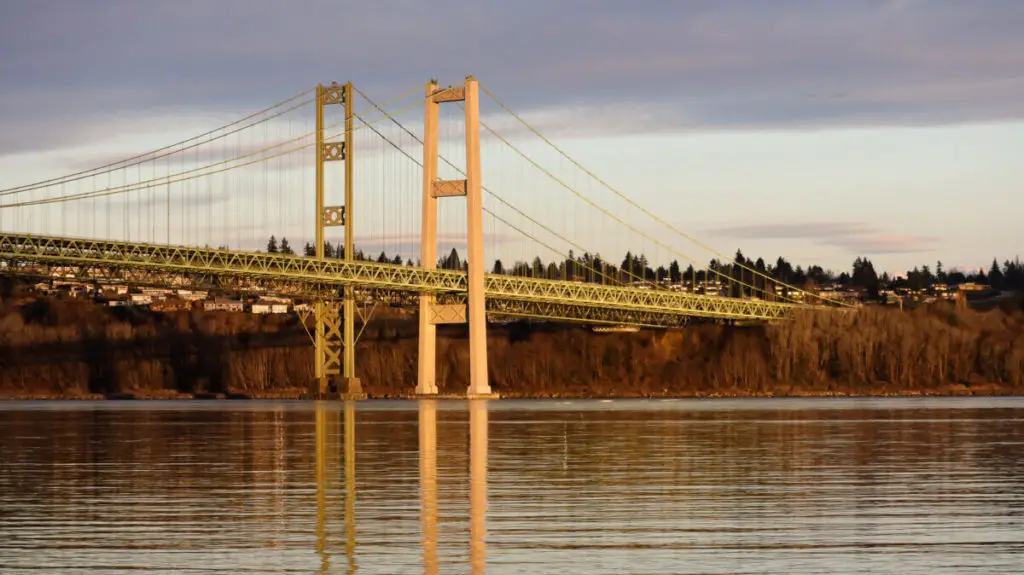 This is a smaller problem and many people may never even run into it, but connecting Tacoma to the Kitsap Peninsula are two bridges called the Tacoma Narrows and in order to use them, you will have to expect to pay the toll. depending on how many axles your vehicle has, you can be paying anywhere from $6, your standard price, to $18 if your vehicle has six or more axles. While this may not be that much, anyone who has to pass the bridge frequently is going to get very annoyed as the price can quickly add up.
11. The Education
Another problem that Tacoma has is its education. When compared to both Seattle and the national average Tacoma has a lower high school graduation average. It was found that roughly 86% of people graduate from high school, however in Washington that average drops to 81%. And in Tacoma, they still aren't able to match that as they have a low 76% graduation rate from high school.
12. Limited Public Transportation
Within the city, the only public transportation that is available for you is the Pierce Transit Bus system. For most of the fairs, it will be $2 however despite this, there are a large number of routes and the whole system can be very confusing for newcomers to the city. The buses tend to be nice, however, due to the time and confusion it takes when using them, they are one reason that other cities like Seattle or Bellevue are better options.
13. Lack of Activities
Yes, there are lots of mountains, lakes, rivers, forests, and other natural parks that are amazing to visit and incredibly beautiful, however, besides these the city of Tacoma doesn't have many activities for you to enjoy. These natural places are great for during the summer months, but once you get into the rainy season it becomes more difficult and less fun to be out in those areas. So when it is raining for 8 months, there won't be much for you to do in Tacoma without leaving for Seattle or another nearby city.
14. Politics
Washington is a blue state, not just in their attitude though. However, most of the state tends to vote conservative. It is just in the larger cities like Seattle, Tacoma, Gig Harbor, and other high-population cities on the Puget Sound tend to vote democratic meaning that despite a political picture of Washington being mostly red, it still is blue. But if you are conservative and move to Tacoma, know that the majority are democratic and are very adamant about their political opinion so a conversation can quickly escalate into a dispute.
15. The Tacoma Aroma
For anyone who has never visited the city, they may ask how a city received a nickname such as this. Well, the nickname of Tacoma Aroma is a series of factors, but to quickly explain, the majority of the rotten egg smell comes from various pulp pills, rendering plants, chemical factories, petroleum processors, and aluminum smelters. Over the past several years the smell has lessened but still it remains and is noticeable to many who have never visited. Not every part of the city smells, but it can get very bad in some parts of the city.
16. Looming Threat of Natural Disasters
Along with the rest of Washington, Tacoma is located in the "Ring of Fire." Being located by both Mt. Rainier and Mt. Saint Helens Tacoma has to worry about both of these volcanoes. There is also the worry of earthquakes, especially "The Big One." This is a large earthquake that can cause lots of devastation to most of the cities in Washington, Oregon, and California. Scientists expect that at any moment the coast could be rocked by an 8.0 to 9.0 earthquake and cause most cities to be destroyed or to be hit by a tsunami quake caused.
17. Only Sports are Minor League Ball
Within the city itself, the only sports you have are going to be horse racing at Emerald Downs or Triple-A Baseball with the Tacoma Rainiers. These games are fun to go and watch, but if you want to go to a professional game, then you are going to have to go to Seattle. There you have the Seahawks (NFL), Mariners (MLB), Sounders (MLS), and the new team, the Kraken (NHL). But as for Tacoma, you don't have a whole lot going on for pro sports.
Related Topics:
If you like the article above, here are some other similar articles you should check out!
Is There Public Transportation in Tacoma, Washington?

Is Tacoma, Washington a Liberal City?

9 Famous Celebrities Who Live in Tacoma, Washington