I lived in Surprise, Arizona for almost a decade and know pretty much everything there is to know about the growing city!
After conducting a thorough survey on social media and talking to the locals, here are 17 reasons NOT to move to Surprise, Arizona. Let's start with the least problematic.
17. Air Force Base
I thought that the Luke Air Force Base nearby might bother more people, but it actually doesn't! After living in Surprise for a little while, you can hardly notice the planes flying over head. Additionally, the planes only fly during the day and it's as though there is always an air show going on!
The only concern some residents had was that it was sometimes loud and annoying. With the planes flying most of the day, the loud noises may become annoying if you are not accustomed to them. Sometimes, if we were outside and the plane would fly overhead, we would have to wait for it to pass before we could hear each other talk again.
"Some folks love it some hate it. We're a military family and my baby brother is Air Force so the jets are music to my ears. They only really fly during the day. I could see it being problematic if you had a little that still takes naps but we don't mind it. Still catches us off guard and we stand around staring at the sky with our mouths hanging open sometimes in awe. It's such a personal thing (where you live) that I think you might be the only one who can say if the noise is too much or not."

Stacey Jenkins
16. It's Hot!
Anywhere in Arizona is hot and Surprise is no exception! Living in the desert you need to have a well-functioning air conditioner to survive in the summer heat. That being said, AC bills are a bit expensive. However, they are expensive everywhere in central Arizona.
When considering moving to Arizona, be aware that you may have to pay a little bit more than usual for air conditioning, especially if your air conditioner breaks. You'll need to have someone come fix it and that'll cost you more.
15. People
Some people who participated in the survey mentioned that they do not like the people in Surprise. From what they said, some neighbors are not friendly or welcoming to new residents or minorities.
"Many people here have no tolerance of others based on skin color or sexual orientation. I am in a biracial lesbian marriage and have been with my wife for over a decade. The looks and comments we get are rude. It is a minority of people but not something we had in the area of Peoria we lived in. Now, that being said, my neighbors are wonderful! I'm talking about general public in stores etc."

Autumn Whitfield
However, not many surveyors mentioned the people in Surprise being much trouble. Several people mentioned that they loved Surprise because it was a safe community. In fact, Surprise is well known for being one of the safest communities in Arizona.
14. No Affordable Single Housing
This is a great concern in Surprise. There are not many apartment complexes. The only complexes that are in Surprise are extremely expensive. Those that are looking to live in an apartment will be hard-pressed to find one that is affordable.
If you are looking for an affordable apartment, living closer to ASU where single housing is a priority might be a better option.
13. Small Housing
Not many people touched on this, but I know when I lived in Surprise it was a big concern among many of my acquaintances. The houses in Surprise are great for new, growing families or older couples with children leaving the nest. But it is not great for people with large families.
Additionally, the houses are really close together. In one particular neighborhood, the roofs on the house are almost touching. The yards are incredibly small and parking on the street is difficult.
Although some houses come with a pool that's great for the summer, that is all there is room for in some yards.
12. No Recycling
This was a surprising one! Many surveyors commented that they wished Surprise had recycling. The city had been recycling a few years ago, but have since discontinued picking up recycling because it was going to the landfill anyway.
To save money, they stopped picking up recycling.
11. No Public Transporation
Unfortunately, there is no public transportation. There are no buses or trams to get places. You must have a car to get to wherever you need to go, especially in the summer.
Walking is not an option in 90+ degrees Fahrenheit.
10. Cater to Surrounding Areas
To most locals, the city seems to cater to the surrounding cities, most specifically Sun City, the elder people community. There are not many entertainment options for younger generations which causes some discontent in Surprise.
The older people seem to be everywhere in a community that is becoming more for young families. To most surveyors, the city doesn't seem to be catering to those younger people but giving more to the elderly.
9. Shopping
There are not many high-end shopping options in Surprise. Chain shopping stores are typically the only option in Surprise. If you want other opportunities for shopping, you'll need to go to the center of the valley or the East of the valley.
Many people complained that there are too many storage facilities and not enough small businesses.
One thing that may contribute to fewer small businesses is that the city doesn't seem to want them. Small businesses are often located in remote strip malls that can be hard to find and get traffic. One person said that:
Shops for the most part are allowed to face inward. Making it hard to see who is open. Does not have a friendly feeling, like other small towns.

Anonymous
8. Restaurants
There are many, many fast-food chains in Surprise and not many specialty restaurants. If you are hoping for a sit-down restaurant, there are not many places to do so.
Many people said that they go to Scottsdale or the East valley to get the specialty restaurants that they want, which, in turn, costs more money as it's a long drive.
7. HOA
The home owner's association in Surprise is a nightmare.
There are many restrictions on what you can and cannot do with your house and yard. Such restrictions can include what color you paint your house, how your front yard looks, what kinds of animals you can keep in your yard and house, and many, many more.
Make sure you check the HOA guidelines and restrictions in the neighborhood that you are considering moving into. People mentioned that besides their HOA, they loved living in Surprise!
6. Snowbirds and Sun City
A huge amount of people mentioned snowbirds and Sun City in the survey. The snowbirds (older people that live in Arizona during the colder season) and Sun City (a community specifically for older people) are a big concern for Surprise residents.
Not only do they cause traffic jams, but the city often caters to the older people instead of the younger families that are moving into Surprise.
5. Growing Very Fast
Surprise is an extremely fast-growing city. Many people have seen growth and change from only living there for two years. This, sadly, has caused a lot of people to consider moving elsewhere.
The population is growing rapidly and the city is sometimes unable to keep up. Hence, road construction causing problems.
With so many people moving into Surprise, it can be hard to find a house or become familiar with neighbors. So many new houses are being put in that the city is suffering in other areas, like entertainment, shopping, and restaurants. There is a lot going on in Surprise!
4. Local Government
Countless people mentioned in the survey that they feel that the local government does not listen to them. The zoning and planning committee seems more interested in tax revenue than providing services that will benefit the citizens.
For several years, residents have petitioned for the support of small businesses and downtown with more entertainment, shopping, and eating options.
Though the city continues to promise this every year, there have been no physical results that they are working on giving the people what they want.
3. Public Schools
Public elementary schools and high schools are not great pretty much everywhere in Arizona. Their ratings are not very high and they do not get much support from the local government. Charter schools, however, are the best way to go. In fact, there were no complaints about the Charter schools in Surprise.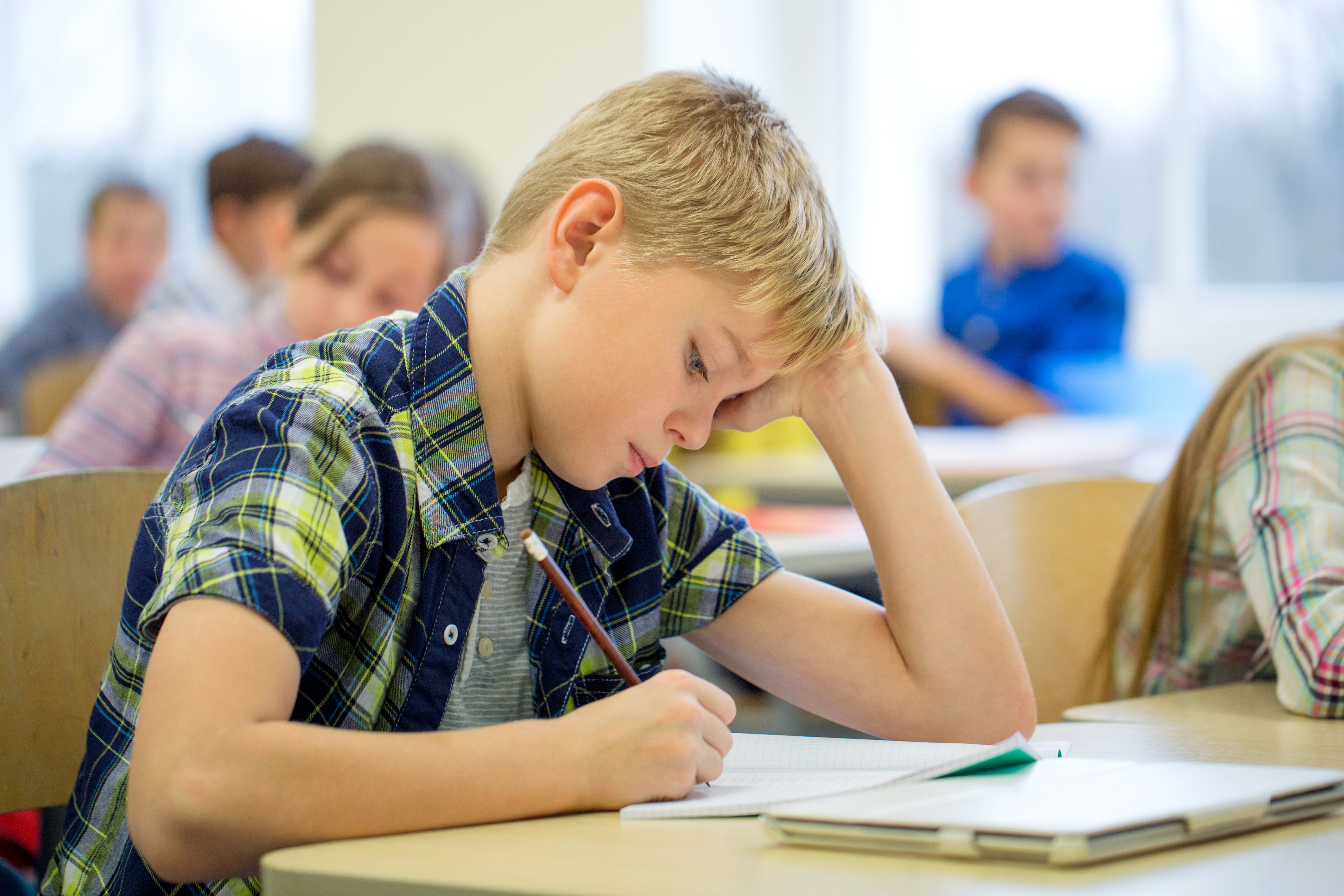 The elementary schools are not very good at adapting to each student's needs. Though that may be a problem with the core curriculum and the district. I know when my family attended a public elementary school, we had frequent troubles with the teachers and the district. My little brother didn't want to go to school because he was sent to the principal's office often for struggling with his work.
The high schools are not much better. Many extracurricular activities, such as band, choir, engineering, coding, debate, and more, are not supported by the district as much as they could be, thus the programs are not great.
Teachers struggle to give their students the education they want because their funding is so low. Many clubs, organizations, and societies in high school must raise their own money for field trips or competitions without much help from the district or local government.
If you are concerned about the school systems in Surprise, consider going with a Charter school or doing homeschool. There are several homeschool groups that support homeschool families with educational classes meant to supplement homeschool courses.
2. Entertainment Options
Unfortunately, there are not many entertainment options in Surprise. There is Uptown Alley (a bowling alley, bar, arcade, and laser tag arena), a city pool and library, a movie theater, hiking, and several public parks. But that's about it.
Many people wish there was more of a nightlife, specifically for middle-aged adults, instead of catering to the older generations in neighboring cities.
There are not a lot of opportunities for children and families. If you want any extracurricular activities outside of school or any safe, fun entertainment specifically for families, you'll need to go to the East side of the valley. Though, depending on where you go, that can be a 30 minute to an hour drive away from Surprise.
Additionally, there are not many opportunities for teenagers. Though there are some classes that the city offers, it can cost money and there are not many choices.
Besides extracurricular activities offered at the high schools, teenagers are very limited in Surprise.
1. Traffic
Many, many people mentioned in the survey that there is too much traffic in Surprise. Much of this traffic is a result of the growing population in the city.
There are a lot of people moving and the city could not keep up with the influx of people, resulting in poor planning for the city. The street development, especially, did not keep up with the progress.
"Worst city planning ever. 'Bustling downtown area' with a retirement community at the center, next to a college dorm, next to MLB living quarters. Honestly, who doesn't see that going wrong 10 different ways???? And that's not even mentioning the constant construction and horrible street designs."

Melissa Zombey
There are also a lot of snowbirds, older people that live in Arizona during the colder season, that drive slower. They drive as much as 20 MPH under the speed limit causing anger and frustration. What's worse, is that the snowbirds don't even seem to realize they are causing a traffic jam.
Additionally, Surprise is unique in that they allow golf carts to share the road with other cars. Though this is great for the Sun City residents, the nearest city to Surprise, who have several golf courses, it can cause major traffic problems on large, public streets like Bell Rd.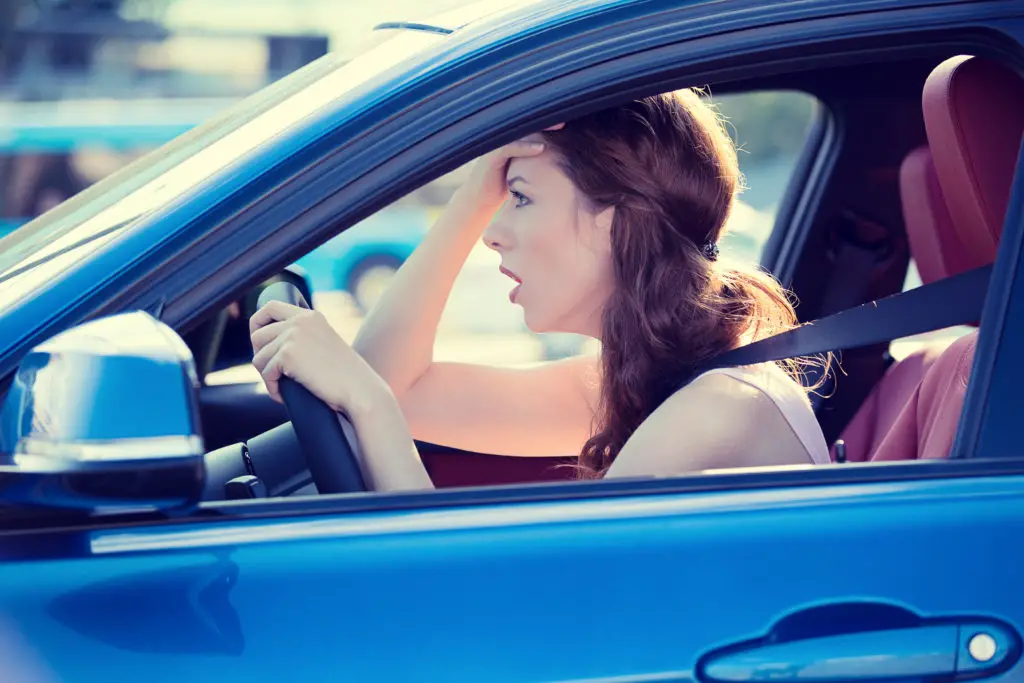 Bell Road has been under special scrutiny by the locals. The road is three lanes across for both sides of the road and is one of the only roads leading to the East side of the valley.
As such, it becomes congested easily and frequently. I know when I lived in Surprise, I tried to avoid Bell Rd as much as possible, unless it was absolutely necessary.
Construction on the roads is also a big concern. Many of the roads are being expanded to accommodate the growing population, but with construction comes delays.
With the delays, comes inconvenient new roads. Because the new roads are trying to adjust for the influx of people, some of the roads are a little wonky and can be difficult to navigate.
Just know that if there is construction going on or snowbirds around, it's going to take you a lot longer to get where you are going!
Related Topics:
If you like the article above, here are some other similar articles you should check out!
17 Reasons Not to Move to Scottsdale, Arizona (Voted by the Locals!)

Best Internet Providers in Surprise AZ, as Voted by Over 50 Residents

13 Best Family Neighborhoods in Surprise, AZ