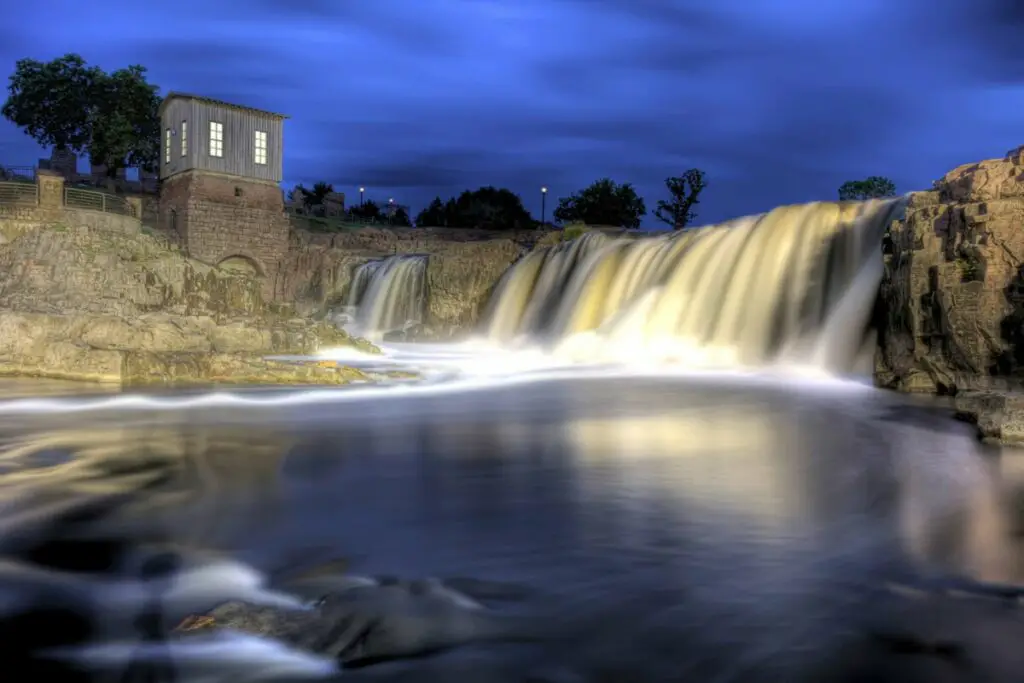 South Dakota is the state that is famous specifically for Mount Rushmore. Beyond that, not a lot happens, and it can be something of a mystery. When considering places to move, it's a good idea to understand what someone might walk into when choosing Sioux Falls.
Sioux Falls is the largest city in South Dakota both by population and for the type of life it has. Because of this, it is the go-to city that most people might consider moving to when thinking about South Dakota as a place to call home. However, we have listed 17 reasons why you should reconsider that decision below.
1. Cost of Living
The cost of living in Sioux Falls, South Dakota isn't actually all that bad. While most would view this as a pro to living in a certain area, it also speaks to the quality of things that are in the area. It's not a one hundred percent guarantee that things are as quality as they should be.
Also, gas prices do seem to be doing fairly well in comparison to the rest of the nation and that's negated by other factors. Gas and bus fares and such are twelve percent lower than the national average. This is good for the type of people who live in Sioux Falls as most of the outside the city and the area surrounding is largely farmers and agricultural. So, a resident will be buying not just for their regular vehicle, but for all of the farm equipment that runs off of gasoline and diesel as well.
2. Winters
Winter in Sioux Falls is pretty intense. With temperatures that can get well below freezing to almost -20 degrees Fahrenheit, it makes for a somewhat miserable existence during the winter months. The winter months can also start as early as October and edge well into April or even May.
Winter in Sioux Falls is bitter and cold Additionally, the after-effects of winter are what cause the most damage, unfortunate frustrations, and even dangers to the residents and unsuspecting visitors to the state.
3. Danger of Snow
Starting with the dangers of snow. The snow buildup can get to be pretty massive during the winter months. Because Sioux Falls knows to expect a lot of snow, they usually have a good handle on the kind of budget and attentiveness needed to ensure that all of the roads are at least semi-clear during these winter storms, however, that doesn't do much for personal needs when it comes to clearing sidewalks and driveways.
Shoveling off the sidewalks and driveways is very much the responsibility of the residents themselves, and this can be pretty tiresome and get frustrating quickly. Additionally, this kind of buildup of moisture and snow can damage property. It's not something that can be mitigated very well, so residents just have to learn to adapt.
Sioux Falls is definitely not the place for anyone who dislikes cold weather.
4. Extremely Windy
One of the things that makes the winters absolutely awful is the wind. South Dakota is considered a prairie and plains state, which means things are super flat. We'll get into why that's more of a con later on. Because of this, it is often extremely windy. The wind isn't fun and it can cause a few different things to happen.
In the winter, the wind blows snow across the road and even horizontally through the air, which can make visibility extremely narrow and make it dangerous to travel or even just be outside. Windchill is huge for causing things like that and getting wind burnt is downright awful. It's the kind of sunburn that no one can see and there's not much to do for it but wait it out.
Those sensitive to weather extremes will find that Sioux Falls has a variety of extreme weathers, and the wind just adds to it.
5. Tornadoes are Common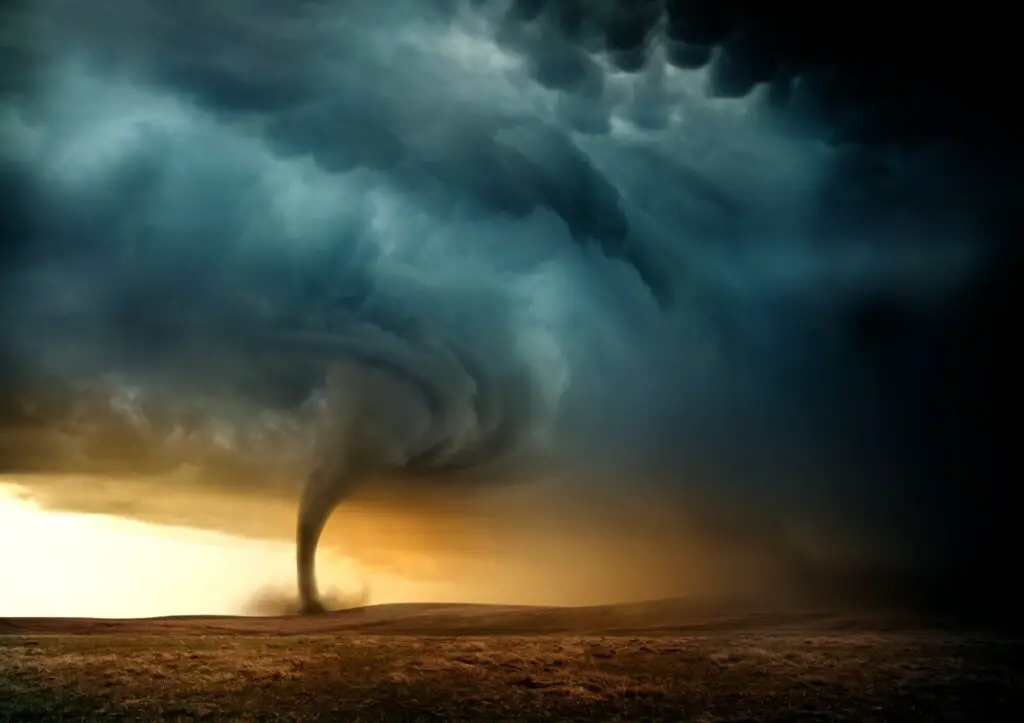 Additionally, those winds contribute strongly to the natural disaster that is common in the area. Tornadoes have been known to touch down and blow through Sioux Falls.
Tornadoes can be extremely deadly, extremely damaging, and scary for anyone who has to experience one. Not only would a family have to work through the costs of repairs to vehicles, homes, and the loss of whatever items they'd had, they might also have to cover injuries caused by flying debris if they get caught in a storm. This sort of hazard isn't something that can be defended against well, and the only thing to do really during a hurricane is hunker down and wait for it to pass.
Sioux Falls also has severe storms that can cause major flooding in the area. This can be dangerous for some health issues as well, since humidity and moisture can promote the growth of mold and mildew. Also, when it's dry and hot, the wind can kick up various allergens, including pollen.
6. Humid Summers
Summers are extremely humid and muggy in Sioux Falls, South Dakota. While the winters are pretty cold, the summers in Sioux Falls are on the other end of the spectrum with heat waves and dry conditions. Sometimes, officials even issue fire warnings because of how dry it is.
Hot and humid summers make doing things outside much more difficult, and the residents constantly have to run to their vehicle to get out of the elements, start their car either to defrost or to cool off their car, then rush from their vehicle into a building after they arrive at their destination to avoid the outside elements.
Heat itself can present a multitude of risks, and given the high volume of parks and beautiful areas to spend time outside in, it's incredibly important to be aware of what might happen when people are exposed to the heat of the sun and humidity for long periods of time. Heat exhaustion is a real thing, especially in a state that is very much centered on agricultural perspective. There isn't a lot of shade around to prevent sunburns and other heat-related dangers.
7. Road Conditions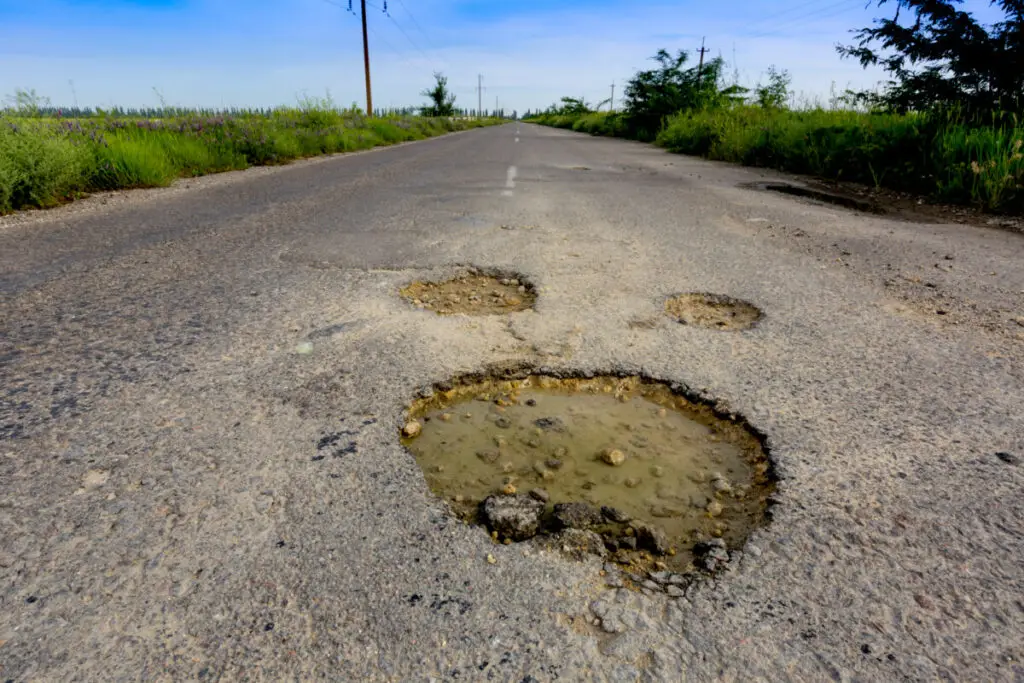 The road conditions are something that all residents of Sioux Falls will constantly come back to as one of their biggest frustrations with the area. Because of the intense weather in South Dakota, the roads in the area can get so messed up. They even call it pothole season

because the damage from the winter is so bad.
These potholes can cause some major damage to vehicles and also slow things down when it comes to commuting. It also causes the city to increase taxes, as they need funding to fix the roads. It's something every Sioux Falls resident finds extremely frustrating, but it is hard to work around because it's just something that happens because of the weather.
8. Extremely Flat Landscape
The flat landscape of Sioux Falls is definitely a con. All that anyone can really see are rows upon rows of fields. It's pretty much the stereotypical corn field that is so often depicted in movies and popular media. It also contributes to how hard it can be to get around during the winter months with the way weather likes to take advantage of the flat landscape.
Additionally, it's just kind of boring. Flat landscape can be super boring and the types of things that someone might get to doing in that kind of outdoors isn't all that engaging, especially for younger generations. It might even promote some more delinquency than would be in other areas since there's really not much to do outside and when there's not a lot to do outside, teens and younger generations often turn to less than stellar activities.
9. Petty Crimes
The crimes in Sioux Falls aren't the worst out there, and most of them are petty crimes as opposed to other cities with a higher crime rate. The most common crimes of Sioux Falls seem to be car theft, breaking into cars, petty theft from shoplifting, and vandalism. While these aren't the worst types of crimes that can be committed, it is never fun to discover that your car has been stolen or broken into.
While there are worst places for crime, it's not a great comfort to know that the need to go and start a car to warm it up during the winter can also result in the car being stolen because it was left unattended. It's not worth the stress that it takes just to stay safe and secure when it comes to your property.
10. Learner's Permit at 14
Getting a learner's permit is a huge accomplishment for most teenagers. For much of the country, this isn't allowed to happen until they are 15 years old. However, this is not the case in Sioux Falls, South Dakota, as teenagers as young as 14 years old

can get their learner's permit. This is potentially a recipe for disaster depending on the teenager.
If you move to Sioux Falls, South Dakota, you will have to dodge 14-year-old drivers that have no clue what they are doing. Keep an eye out for young, reckless drivers if you don't want to be in a car accident.
11. Bugs
Sioux Falls, South Dakota is split by a river, which means that almost no matter where you go in this city, you will encounter bugs, including mosquitos. This isn't helped by the humidity, as the moisture in the air and the relatively large body of water create a perfect breeding ground for mosquitos and other pesky bugs.
If you don't want to be constantly swatting mosquitos away from you every summer, you don't want to move to Sioux Falls anytime soon. If you do choose to move to this city, you will definitely want to invest in some really good bug spray.
12. Traditionalist
The residents of Sioux Falls are often very traditionalist, so the progressive ideals of some younger generations and people looking for a new start might not be as accepted in an area that is rooted heavily in tradition. The traditions of the South Dakota people are definitely very close to their own traditions and patterns, and respecting that is a necessity when considering moving to Sioux Falls.
13. Not a Lot of Activities for Teens
As mentioned earlier, the lack of things to do beyond poking around in fields makes for an extremely boring scene for teens. Not having things to do can lead to teenagers getting into trouble with the law, as many teenagers like to create chaos in general.
14. Pay Isn't Great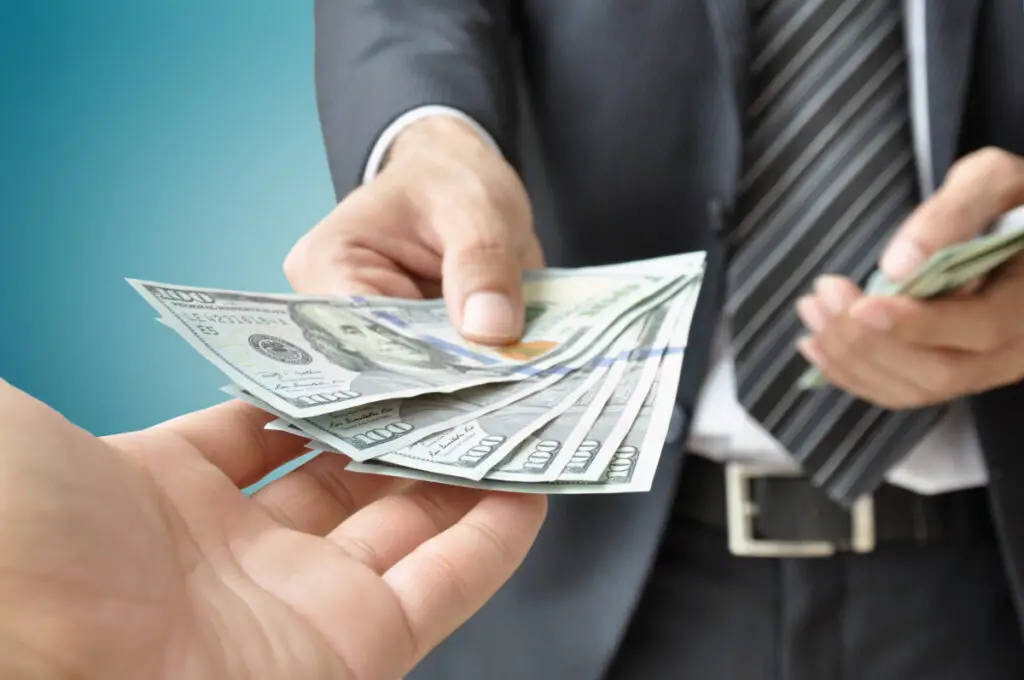 Most jobs in Sioux Falls don't pay their employees very much

. Especially in the teaching scene, the pay isn't enough for most people to live on, much less save money to prepare for the future. If you enjoy spending your extra money or have made saving for retirement a priority, you definitely don't want to move to this city.
15. Larger Cities are a Few Hours Away
Larger cities with more things to do are several hours away and often in another state. This isn't sustainable to travel to for finding more things to do or even complete necessary shopping trips. You will have to have most items shipped to you, and you never know when your packages will show up.The isolation of Sioux Falls, South Dakota is no joke.
16. No Local Sports Teams to Root For
There isn't a local sports team

to root for in Sioux Falls. There's plenty of sports teams in the other big towns in the area, but sometimes people want to root for their own sports athletes that compete in the wider arena of sports in the nation rather than athletes from a nearby city.
17. Ticks are a Common Bug
Ticks are a common pest that can be extremely harmful to both pets and humans. They spread diseases that scientists and doctors still don't understand, like Lyme Disease. They are also extremely hard to see with the naked eye and are hard to kill, so you may not even notice that you have been bitten by a tick until weeks later. If you don't want to risk being bitten by a tick, don't move to Sioux Falls, South Dakota.