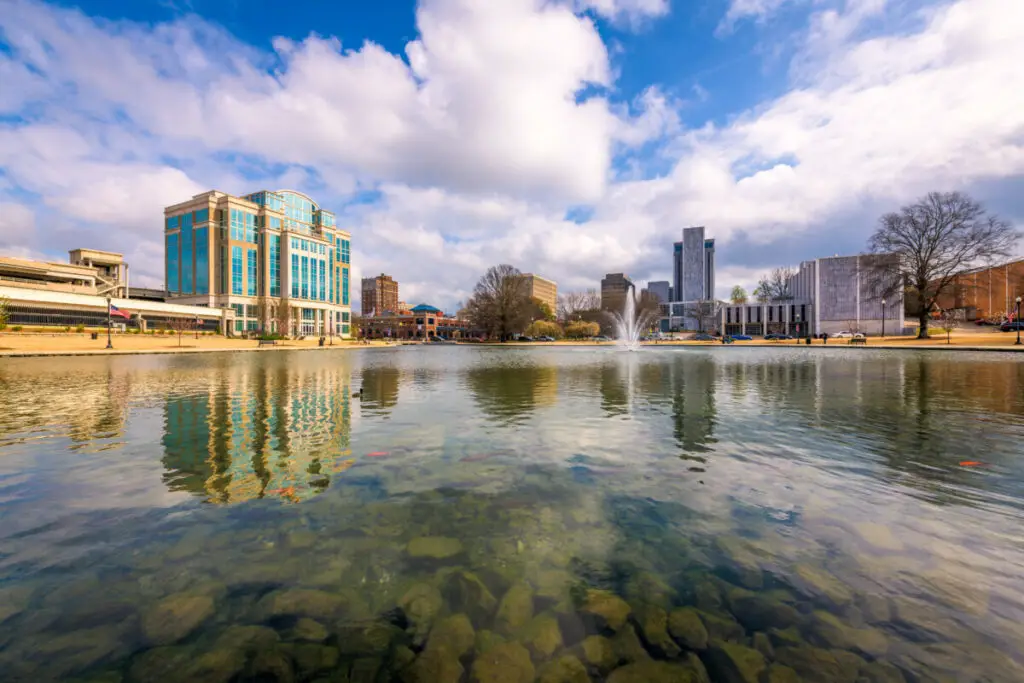 Prichard, Alabama was recently ranked one of the worst cities in the United States. It is dirty, super dangerous, poverty-ridden, and well behind the times.
These are 17 of the many reasons why one should never consider moving to the tiny southern town of Prichard, Alabama.
1. Violent Crime
Prichard is easily one of the most dangerous cities in the U.S. Violent crime is a big issue here and should be taken seriously. The statistics are crazy; if you moved here you would certainly not be safe. Violent Crimes in Prichard include murder, rape, robbery, and assault. The chances of falling victim are 1 in 93 and the rate is 10.76%. This is over twice the rate of the state which is only at 4.44%. Prichard received a grade of F when it comes to safety and violent crimes occur every 6 hours. It is such a big issue that if you do not have a security system of some kind your home is 300% more likely to be robbed. 94% of cities in the U.S are safer than this one so I would suggest moving to one of those.
2. Property Crime
Property crimes are not nearly as common in Prichard as violent crimes, but that is still not a good thing. Property crimes include burglary, theft, and motor vehicle theft. Chances of falling victim are 1 in 31 and the rate is at 32.4%, only slightly above the state which is 20.93%. Some areas are safer than others but overall the entire city is just not that safe, especially for children and young adults. In one year there were over 900 cases of property crimes.
Prichard is so dangerous that a lot of parents drive their children to school. Most residents stay indoors and you rarely see people out on the street.
3. Poverty Rate
Prichard is a pretty small town with a population of just 18,654 people. It is only the 34th largest city in the entire state. the average household income is just $21,000, half that of the state which is $42,000. The poverty rate is 30%. That is a huge chunk of the community and is 1 out of every 3 people. It is currently the poorest town in Alabama and unemployment is a big problem here. Because of the poverty problem, homelessness has also become an issue in the town. There is little room for growth and development and the population size is very small. Overall it is just a super small community with lots of homeless people and it is certainly run down.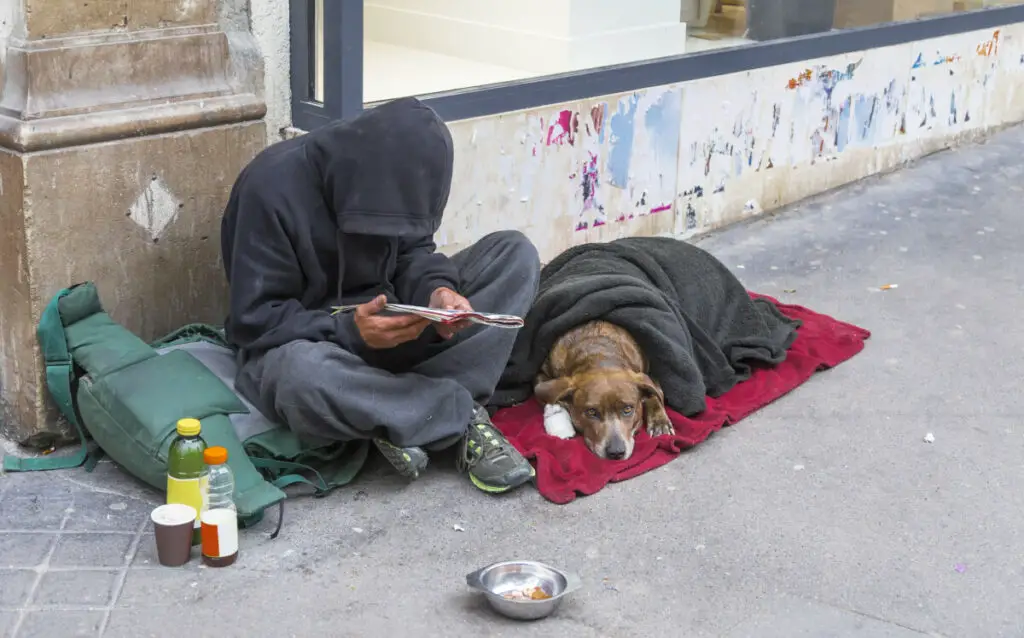 4. Unemployment
The unemployment rate was as high as 7% this year and it has continued to go up over the years. Jobs are extremely scarce here and they have gone down 17% over the last few years. It is the second worst town in Alabama for unemployment. With such a small population size it's hard for new jobs to crop up and the economy is not the best. If you're looking for new job opportunities do not look to Prichard because it will fail you.
5. Sales Tax
Residents often complain of the absurdly high sales tax in Prichard which is currently at 10%. It is only a little below the highest sales tax in Alabama which is 12.5%. While taxes are high here it is probably the most expensive part of living in Prichard. Overall, the cost of living in Prichard is one of the lowest in the state. House prices come to about $125,000 and renting usually costs $689 a month. Prices are considered moderate here.
6. Low House Ownership
While owning a house is fairly cheap, nearly all residents in Prichard actually rent, and for good reason. The town is old and that is clearly seen in its homes and structures. Homes are affordable, but you're not getting much besides the house. Only 56% of residents own homes while the remaining 44% rent. Housing received a grade of C+. Some houses stand empty drawing in homeless people. Some residents have neighbors that are homeless people who hunker down and use abandoned houses for shelter.
"We don't know who's living in these houses," said Kwandara Braggs, who has lived on Maudine Avenue for about 30 years. "You see people coming in and out of them."

– Fox 10 News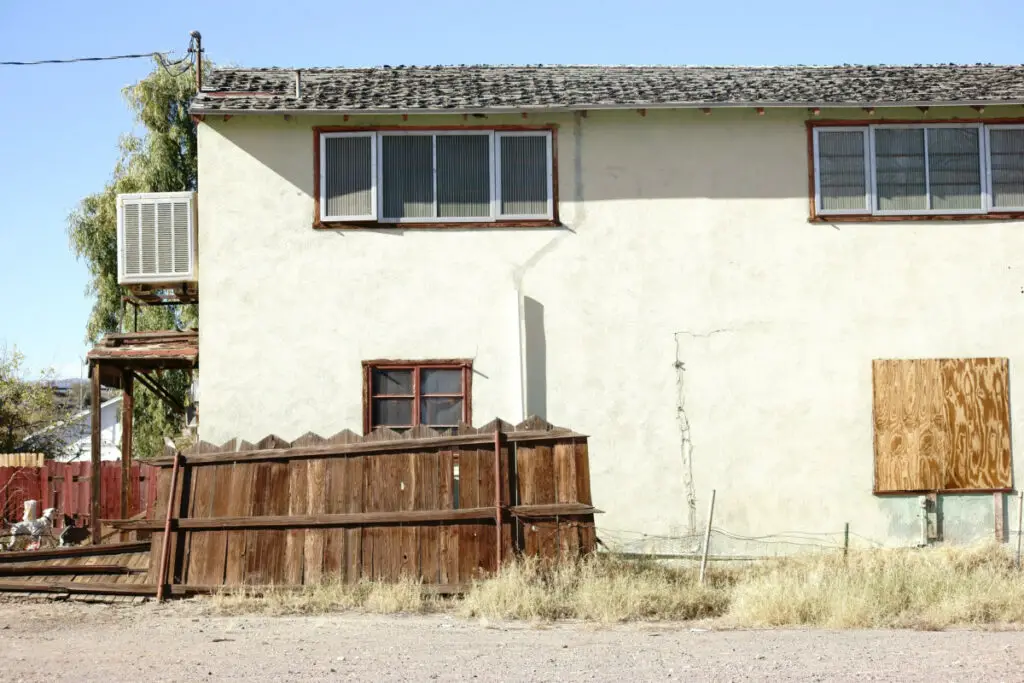 7. Close Location to an Airport
Prichard is extremely close to the Mobile Regional Airport and residents often complain of the noise. Airplanes can be extremely loud and disruptive. The airport gets noise complaints all of the time. I have spent time in a home directly under a flight path and it can be so inconvenient. Sleeping, relaxing, and watching TV can be difficult with all of the loud noise. Some houses in Prichard lie right under the flight path and this is troublesome for residents. Probably the reasons why most people rent and don't actually own homes. Most people don't stay here very long.
8. Poor Schools
Prichard is very limited when it comes to schools and education. There is not even a middle school or high school in the town so travel is sometimes necessary. The schools they do have are all average or below average. Some with ratings as low as 3 out of 10. There are only three elementary schools and one preparatory school. If you have school-age children this town is really not for you. Not only would you have to travel for middle school and high school, but the schools that are in town have bad ratings and do not come recommended.
9. Education
The fact that there is not even a middle school or high school in the town shows just how small it is. Education doesn't seem to be a big factor in the small town. The majority of residents are only high school graduates with no higher education. 82% are high school graduates, 11% graduated college, and less than 1% have a master's. These numbers are much higher than the rest of the state and country.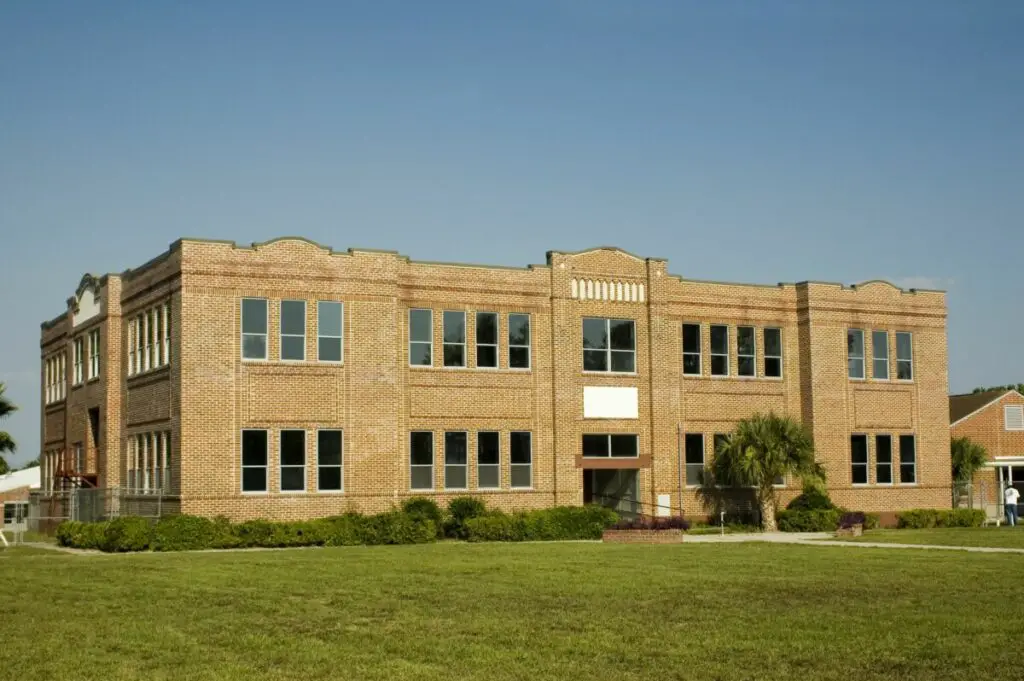 10. Small Community
Prichard is an extremely small town and with it comes a small community. A community that is small-minded and not very diverse. It is not a desirable place to live and it has seen consistent downsizing over the past few years. The entire town is only within a 25-mile radius and it has seen a decrease in residents. It is 44% smaller than it was 30 years ago, it has been cut nearly in half. It gets smaller by 1.76% every year and has gone down by 3.46% since the most recent census in 2020.
11. Dirty Town
Prichard is a super old town and it has gone through a lot over the years. It is not kept up and with the decline over the years, it has fallen into disrepair. The town was established in 1830 so it has been around for a long time and the buildings obviously portray that. Prichard recently had an incident where the last sewage plant operator was leaving. With no one to work it the water could possibly be contaminated and residents would be drinking it. Some of the leaders of the Prichard water system have even been charged criminally and they don't seem to be taking action to fix this problem. This is an example of just one serious problem the town has.
"We are currently two days away from closing due to the negligent, selfish behavior of our chairman. Thie is very, very negligent behavior that resulted in driving the nail, the final nail in the Prichard Water Works and Sewer Boards Casket."

– Board Member
12. Pension Fund
Not only did the town have a crisis with its water but it also had an issue with the pension fund. Prichard was warned for years that if it did nothing the fund would eventually run out and that is exactly what happened. It dried up as of 2009 and the town did something that seems mad. It stopped paying its 150 retired workers. These workers are being ripped off and some are even filing for bankruptcy as they rightly should. These elderly residents are forced to go back to menial work just to keep their houses. The issue got so bad for some that they were barely scraping by. This situation has never been seen before and the poor residents have to deal with the negligence of the town leaders. If Prichard did decide to bring back the pension fund, residents would have to pay insane taxes to catch the town back up. Overall the government here is extremely careless and it would be the worst place to retire.
"When they found him, he had no electricity and no running water in his house," said David Anders, 58, a retired district fire chief. "He was a proud enough man that he wouldn't accept help."

– The New York Times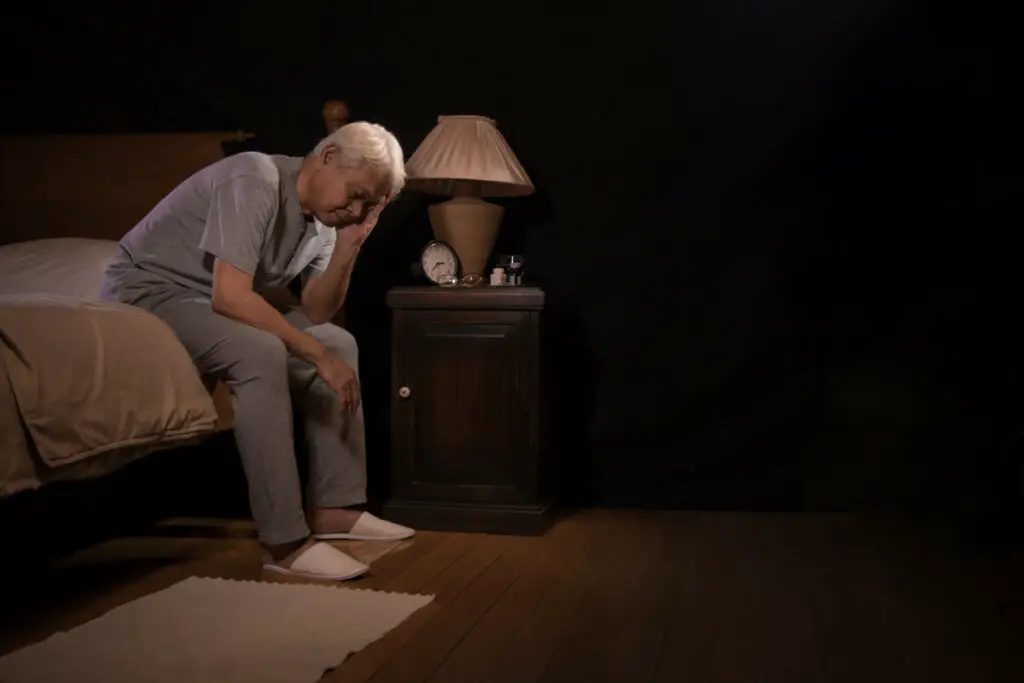 13. Wet Weather
It rains quite a lot in Prichard and they usually get 66 inches a year. That is almost twice the national average. There are a lot of dark and cloudy days and it is only sunny for about 220 days out of the year. It is typically wet year round so there is always a chance for rain. Humidity is a side effect of rain and it can get as bad as 98% humidity. The cloudy season begins in December and lasts for over 8 months until August.
14. Severe Weather
Prichard is in the south which is notorious for crazy storms and extreme weather. Niche rates the town at high risk for hurricanes and severe storms. Even wildfires are a possibility here. The weather can change in an instant and it can be super dangerous.
15. Hurricanes
Hurricanes are very destructive and even deadly if you're not careful. Three major hurricanes have hit Alabama since 1926 and one of them was just in 2018. There is even a safe house in the town for intense and dangerous storms. Category 3 hurricanes often make their way through the town. Not only does the town have to deal with the storm itself but they have to deal with the aftermath as well. It normally leaves a wreck in its path, destroying homes, flooding the streets, and getting garbage everywhere. The people do not receive help from the town or government and that can be very frustrating.
"They normally pick it up, but I don't know what's happened, they don't care about this street," Bolden said. "We need help and I don't know who to turn to."
16. Racism
Racism is going to be found anywhere in the United States. But in Prichard, it seems especially bad, not surprising because Alabama is in the south where racism and slavery originated. There is an organization called the "Comic Cowboys" that puts in skits. They had a float in the annual Prichard mardi gras parade and this year it seemed racist and a lot of people thought it went too far. Some residents were uncomfortable and rightly so. In such a time when racism is a big issue in the country, the timing was just off. Residents of all colors and backgrounds face racism and hate in Prichard and it has been an issue for a while.
"I understand the freedom of speech thing, but it seemed like an all-out attack on African Americans," said Crenshaw."I live in Prichard, and I represent a large area of the Prichard area in my school board area. It was very distasteful. And I know the buzz in the black community is that it was very distasteful."

– Alabama News
17. Little Entertainment
Prichard is a small town and with small towns comes a lot of boredom. There are a few parks and historical sites but shopping and dining are very limited. Most of the places to eat are run-down diners or fast food chains. As far as shopping there is pretty much nothing. Entertainment is even slimmer and if you want to have a fun weekend you'll have to do some major traveling.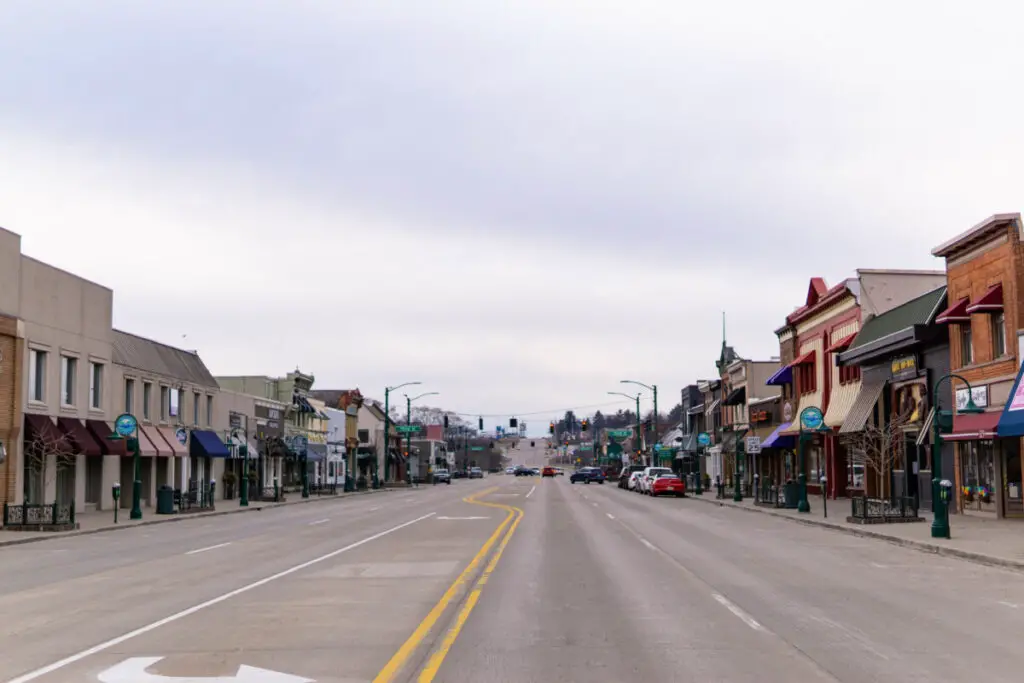 Prichard is genuinely one of the worst towns in the entire United States. Studies have even proven it because it was ranked in the top 10 for worst places to live. There are countless reasons why you should not live there. It's old, dirty and so dangerous just to name a few. Trust me, stay away from this tiny deserted town.