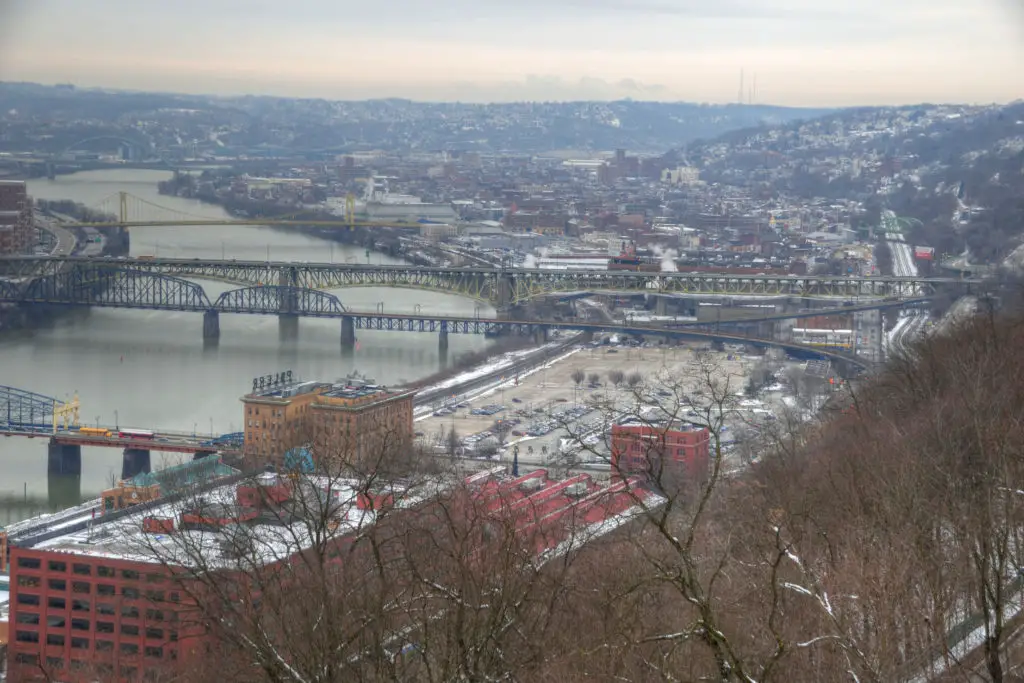 Pittsburgh, like many other cities, come with their appealing reasons to move there, but this post is going to show you appealing reasons to NOT move there. With crazy traffic, to overpriced cost of living, you will quickly see why Pittsburgh is not the place that is best for you.
1. Potholes/Road Conditions/Infrastructure/Constant Construction etc.
Most of the infrastructure in the city, roads, bridges, and all, was built in the 1900s-1930s, which doesn't help with the condition or logistics of everything. At least 90% of the housing in the city is 80 years old and up. The Lending Tree Quote Wizard report ranks Pennsylvania's road infrastructure as the nation's fifth-worse, behind only Rhode Island, Oklahoma, West Virginia, and Mississippi.
Based on Federal Highway Administration data from 2017, the study ranks the states by their rating in poor condition of roads, the annual cost to the motorist because of roads in need of repair, and the state's percentage of structurally deficient bridges. The statistics say that 30% percent of the roads are in poor condition. Those bad roads cost each motorist $610 annually. 18% of the state's bridges are structurally deficient, 22% of the state's highway budget is spent on repairs.
2.Traffic
Anyone who's driven in Pittsburgh will tell you that it's not only often congested, but the roads and highways are extremely confusing. If you don't know exactly where you're going, a wrong turn will only make things slower for everyone. Getting lost is almost inevitable, not to mention that tunnel closures and roadwork frequently hold drivers up, as well. Commuters in Pittsburgh lost a total of 44,758 hours to traffic delays in 2014, about 39 hours per driver. Driving in Pittsburgh can be dangerous. Pittsburgh's drivers are among the worst in the nation, averaging just 6.8 years between accidents, according to insurance company Allstate.
3.Transportation
Recently for school-aged children, there has been a lack of 200 bus drivers who need to be signed up and trained in just three weeks. "Some of the companies are not in business anymore, bus drivers who chose other jobs — so we are advertising this information, making sure we have viable options for transportation," said PPS Superintendent Dr. Anthony Hamlet.
Not to mention it comes to gas Pittsburgh drivers can anticipate paying high prices for gas because according to GasBuddy data from May 2019, the average price of a gallon of gas here is $3.11. That's good for 24 cents more expensive than the $2.87 national average. Pittsburgh was named number 7 in the top 10 most congested urban areas in the United States. 127 hours were lost in congestion which is increasing 5% each year.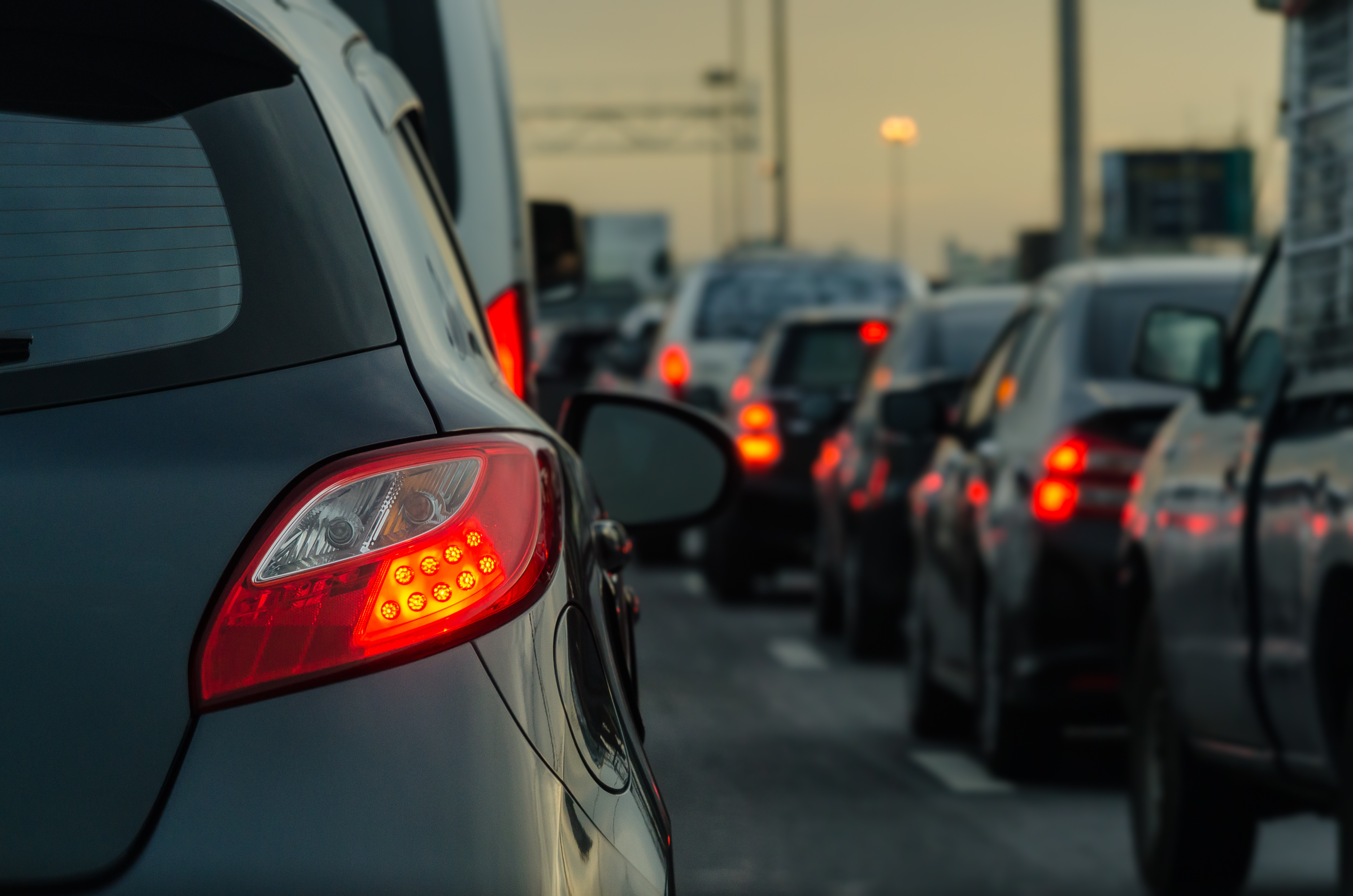 4. Drunk drivers
Drunk driving is on the rise in Pennsylvania. According to the Pennsylvania DUI Association

, there were 10,346 alcohol-related crashes in 2017 compared to 10,256 in 2016. The other statistics show:
293 people died in alcohol-related crashes.
88% of the alcohol-related occupant fatalities (drivers and passengers) were in the vehicle driven by the drinking driver; 76% were the drinking drivers themselves.
Nearly three-quarters of the drinking drivers in these crashes were male.
18% of all driver fatalities in the 16-20 age group were drinking drivers. That's an increase of 6% from 2016.
45 pedestrians were killed in alcohol-related crashes.
5. Drug use
"In the Pittsburgh MSA, an annual average of 281,000 persons aged 12 or older used an illicit drug in the
past year. This represents 13.4 percent of the MSA population and is similar to the rates in Pennsylvania
(13.6 percent) and the Nation as a whole (14.7 percent). The rate of marijuana use in the past year
was 10.1 percent, and the past year rate of nonmedical use of prescription-type pain relievers was 4.8 percent" (samhsa.gov).
6. Crime Rates
The statistics don't lie and what they tell us about crime in Pittsburgh compared to the national average is concerning. As far as the total crime statistics in 2020 it shows that there were 3,595 crimes committed per 100k people in Pittsburgh while the national average per 100k people was only 2,489. In Pittsburgh, there were 18.8 murders per 100k people, the national average per 100k is only 5, robbery, assault, violent crime, burglary, and more were all higher as well in Pittsburgh.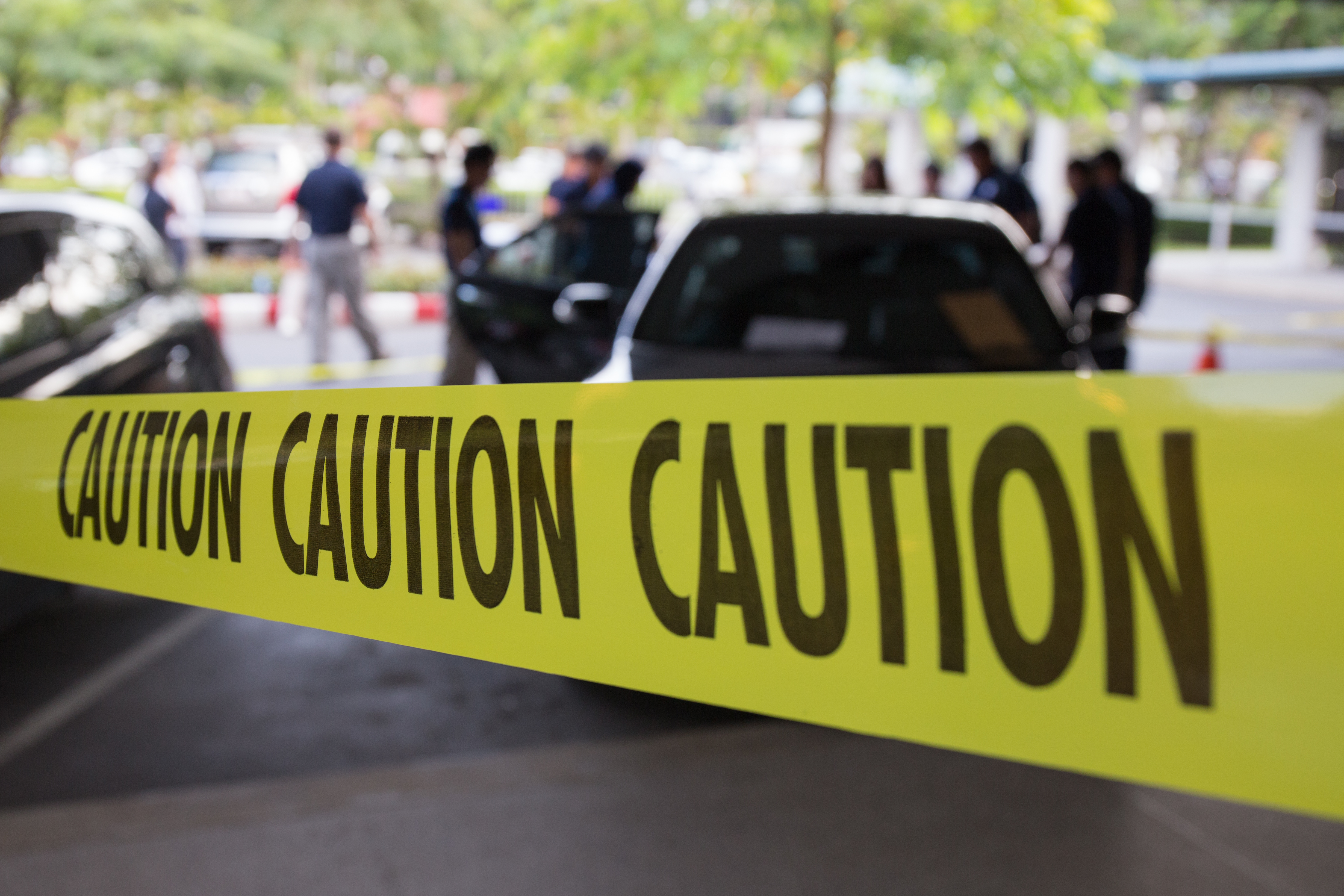 7. Congestion
Pittsburgh is the location of the nation's fifth-most congested roadway. The I-376 is the road to avoid in the city, particularly between I-79 and the Pennsylvania Turnpike, where the average daily delay is 18 minutes.
Pittsburgh isn't the only city facing massive congestion. In fact, Americans lost an average of 97 hours a year due to congestion in 2018. What's more, the time lost in traffic costs the country about $87 billion annually, which breaks down to about $1,348 per driver, according to the Global Traffic Scorecard from INRIX. The scorecard provides a sweeping analysis of congestion and mobility trends in more than 200 cities across the globe. Here are the remaining 29 most congested cities in the United States ranked in order from least to most congested. The ranking reflects not only time lost, but also the severity of congestion.
8. Cost of living
Pittsburgh has grocery prices that are 10% higher than the national average, and while Pittsburgh's housing expenses are 8% lower than the national average, the utility prices are 10% higher than the national average. Transportation expenses like bus fares and gas prices are 7% higher than the national average. The average home price is $317,505, the average rent price is $994.61/month, the average energy bill is $184.43/month, the average phone bill $196.59/month, and the average gas cost is $2.78/gallon. Comparing this to the national U.S statistics the average home price in the U.S is $269,039, the average rent price is $1,000 a month, the average energy bill is $117.65 per month, an average phone bill is $114 a month and the average cost per gallon currently is $2.25.
9. Taxes
"Property taxes in Pittsburgh's home, Allegheny County, have an average effective rate of 2.08%. That's higher than both Pennsylvania's average effective rate and the nation's. When it comes to income taxes, Pittsburgh is a bit of a complex case. Like other Pennsylvania municipalities, Pittsburgh has a city-level income tax, with a rate of 1.50%. This percentage is then added on to the 3.07% flat Pennsylvania income tax for a total of 4.57%."
10. Gentrification
One local said, "Gentrification is slowly hollowing out much of the character of individual neighborhoods, you'll be surrounded by suburbs and exurbs filled with confederate flag waving racists, (despite being well north of the Mason Dixon), and terrible air quality in the Mon Valley."
Pittsburgh recently was named the 8th most gentrifying city in the United States. You might think that gentrification is good, but it slowly reduces the amount of creativity and culture coming out of a place. Here's the argument: Live music, art exhibits, theatre, poetry, dance parties, murals, etc. make a place interesting and desirable to live in.
Not to mention that redevelopment of poor neighborhoods nationwide is displacing low-income people of all colors and attracting affluent people. This is easily done by razing low-income housing and replacing them with expensive versions, pricing the poor out of the neighborhood. The new residents have college degrees. The new homes they buy have a sharp increase in value over homes that had been there before. This process of replacing the poor with the rich in a neighborhood is gentrification and it is hurting the community and culture of Pittsburgh.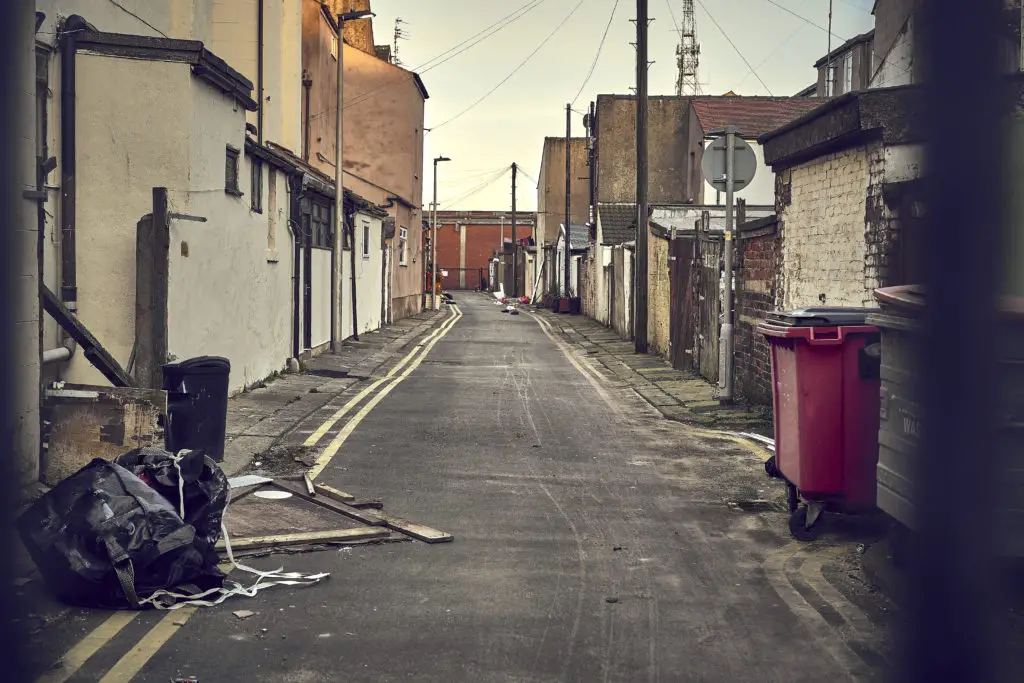 11. Dominant Sport & Bar Culture 
If you aren't a huge sports fan, you might have a hard time fitting in with the local culture, especially if you're something other than a Steelers, Penguins or Pirates fan. While this might not seem like a big factor, if could affect creating friendships and making small talk leaving you feeling disconnected and unincluded.
12. Blue Laws
The first restriction on Sunday activities came in 1779 and still has not changed. Another was passed in 1794, an act "for the prevention of vice and immorality, and unlawful gaming, and to restrain disorderly sports and dissipation." It prohibited "any worldly employment or business whatsoever on the Lord's day, commonly called Sunday, works of necessity and charity only excepted." Talk about infringement of your rights. It is also illegal to hunt on Sundays, except for foxes, crows, or coyotes. Car dealerships are closed on Sunday, weird right?
13. Tourism Overcrowding
This has increased, especially during a pandemic. According to the Department of Conservation and Natural Resources, which operates the facilities, several parks and forest recreation areas "…are seeing significant crowding during the weekends" (DOCNR). Officials say an "extraordinary number of people" visiting the parks is leaving staff with no choice but to turn visitors away. Overflow parking also may be closed to help ensure proper social distancing.
14. Unemployment
Sheila Watkins, the Bureau's regional commissioner, noted that the other six area counties had unemployment rates ranging from 12.3 percent in Westmoreland County to 15.2 percent in Fayette County. Nationally, the unemployment rate was 11.2 percent.
When it comes down to race research shows that white Pittsburghers are 1.5 times more likely to get hired than their Black counterparts despite Black Pittsburghers being three times more likely to be actively submitting applications. Moreover, compared to other cities, Black Pittsburghers are less likely to be employed than Black residents in similar cities even though Black Pittsburghers have comparable — or higher — education levels.
15. Racism
If we look at healthcare first we see that Pittsburgh has a high maternal mortality rate for Black women, studies also show that Black Pittsburghers are 1.5 times more likely than White residents to die of cancer. In fact, Black residents in Pittsburgh are more likely to die of cancer than Black residents in 98 percent of other cities.
Looking at crime and racism we see that there is a high rate of homicide for Black men. Statistics have also shown that Black adult mortality rates are higher in Pittsburgh than in 98 percent of similar cities.
Looking at the education aspect we see that Pittsburgh also has low college admission test scores and high rates of police referrals for all students, compared to other cities. The facts are that Black girls are less likely to drop out of high school or college once they begin, though fewer Black girls in Pittsburgh go on to college than Black girls in other cities. Black children in Pittsburgh's public schools are three times more likely to be suspended and five times more likely to be referred to the police than their white peers.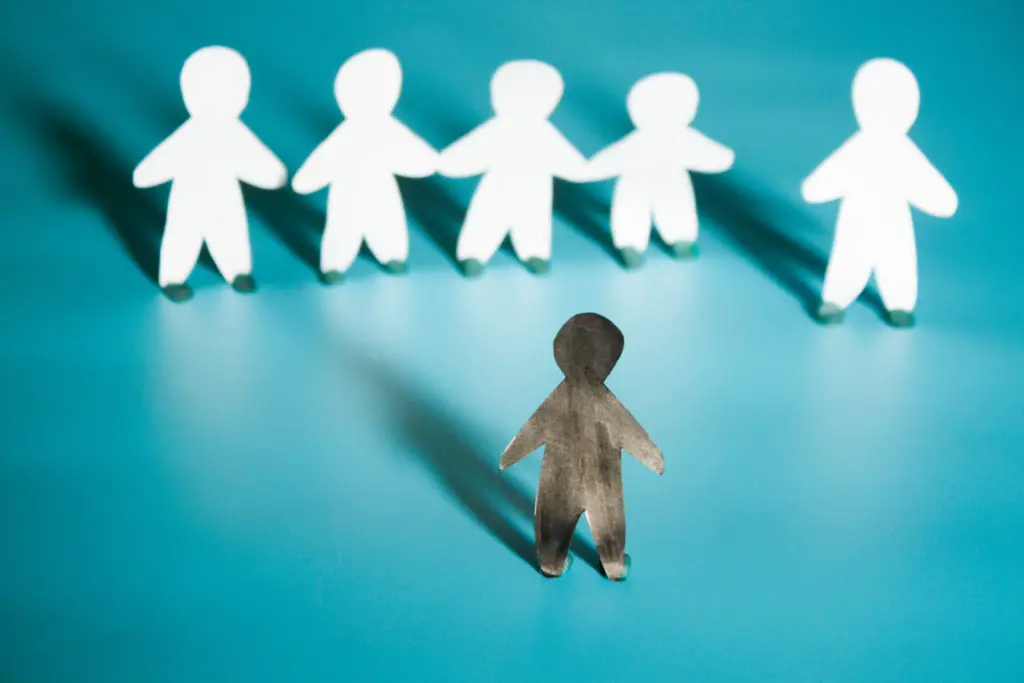 16. Dreary Weather
One local said, "it rains too much and we are deprived of the sun". If you are one to get seasonal depression this is not the place for you.
Climatologist Brian Brettschneider crunched numbers from thousands of weather data points in a quest to determine the dreariest weather in America. "Pittsburgh finished tied with Portland for second place, behind first-place finishers Seattle and Buffalo. Pittsburgh wound up with a 26 — 7 for total precipitation, a 10 for the number of wet days, and a 9 for cloudiness — finishing one point behind Buffalo and Seattle, which each scored 10s for cloudiness. Pittsburgh's cloudiness is most striking in the winter: December and January's days average more than 78 percent cloud cover, he said, compared with a (still cloudy) 57 percent in August and September."
17. Nothing to do
Besides your big attractions such as the Warhol Museum, Carnegie Science Center, the strip and more, you can only afford and go to those attractions so many times before they become boring. Right outside of the city it becomes pretty rural like the rest of Pennsylvania with nothing much to do without traveling far to your next big city.
Citations:
Drunk Driving Statistics In Pennsylvania | ALCOLOCK (alcolockusa.com)
11 Pennsylvania Cities With The Worst Traffic (onlyinyourstate.com)
Pittsburgh Is the Worst City in America for Black People (theroot.com)
The NSDUH Report Metro Brief: Substance Use and Mental Disorders in the Pittsburgh Metropolitan Statistical Area (samhsa.gov)
Pittsburgh Crime Rates and Statistics – NeighborhoodScout
The Cost of Living in Pittsburgh – SmartAsset
Pennsylvania blue laws remain on books | Lifestyles | ncnewsonline.com
Overcrowding At PA State Parks Prompts Alert (msn.com)
INRIX: Congestion Costs Each American 97 hours, $1,348 A Year – INRIX
Unemployment in the Pittsburgh Area by County – June 2020 : Mid–Atlantic Information Office : U.S. Bureau of Labor Statistics (bls.gov)
Cost of Living in Pittsburgh, PA | PayScale
Just how dreary is Pittsburgh? | Pittsburgh Post-Gazette
PA Roads Among The Nation's Worst: Study | Pittsburgh, PA Patch
Here's Where Pittsburgh Ranks in America's Most Congested Cities (msn.com)
Related Topics:
If you like the article above, here are some other similar articles you should check out!
17 Reasons Not to Move to Macon, Georgia (Voted by the Locals)

17 Reasons Not to Move to Iowa City, IA (Voted by the Locals)