Ogden, Utah, is a comfortably sized city in the northern part of the state. It has beautiful mountains, gorgeous hikes, easy access to ski resorts and larger cities, and an unpleasantly high level of crime which offsets some of the attractiveness.
If that sentence was jarring, you shouldn't make any more moving plans until you read these 17 reasons not to move to Ogden, Utah, as voted by the locals! As someone who's lived near Ogden for most of my life, I'll give you firsthand knowledge of what you need to consider before making the commitment. Keep reading below for more information!
1. Ogden Is Known For Being A Little Rough, From The Roads To The People
Ogden is proud of its chaotic, rebellious, and downright edgy history. It became The Junction City Of The West when two major railroads crossed, bringing in religious and ethnic diversity, thousands of new residents, and a whole new set of cultural vices that were nearly unknown in Utah until that point. For example, with the railroad came brothels and saloons.
Utah's population is historically conservative, so Ogden's culture clashes from time to time. New residents might find some surprising judgment coming from both sides, Ogden residents and people from outside the city.
2. Crime Rates Are High And Everyone Knows It
When Utahns think of Ogden, they think of crime.
Yes, it isn't the most dangerous city in Utah, but it does have a long history of stressing out the locals. Neighborhood Scout, a crime rating site, rates it at just an 8/100 for safety. That isn't exactly promising.
Ogden has neighborhoods that are safer or riskier, so single women and families with children should check out crime maps and call local police stations before making a decision. They should also ask whether potential new homes are former meth labs or drug houses since that can pose risks to both health and safety.
3. The Streets Are Hard To Navigate
Ogden is notorious for winding, complicated, hard-to-navigate streets. They're really not too bad when compared to the rest of the country, but they're awful when you contrast them with Utah's typical grid system, which is exemplified in Salt Lake City.
In Utah's grid system, taking a wrong turn isn't too much of a problem. You just go around the block and you'll be back where you started. The roads are wide, the numbers are organized around a major landmark, and you can get around without a map.
Ogden doesn't follow that system. If you take a wrong turn in Ogden, you'll find yourself going for an interesting little scenic tour of the city. Your best bet is to pull into a parking lot, attempt to turn around and go with whatever your GPS suggests.
4. You're Competing With University Students For Cheap Rent
Ogden is home to Weber State University, which comes with many benefits. It's relatively easy to find tutors, they offer after-school programs like youth orchestras, and classes are cheap if you ever want to get a new degree.
Unfortunately, university students are competing with others for cheap housing in the area. If you're looking for an apartment instead of a house, they've probably put in dozens of applications before you even knew the apartment existed. Things can get tense around August and December.
5. You're Only 10-15 Minutes Away From Hill Air Force Base
Hill Air Force Base is an interesting neighbor to have, and living nearby has many benefits! The jets are cool, and you can check them out when they fly overhead. Many of your classmates and coworkers will have military families, and this increases local diversity. It even boosts the local economy by offering a steady supply of customers to local businesses without competing against them. These details generally make life interesting in a positive way, but other factors can get annoying.
Noise Complaints
Living by Hill Air Force Base makes life noisy. Locals are well acquainted with the need to pause conversations while jets fly overhead because there's no way to be heard over them. Even high-school classes had to take a break and wait for the jets to pass, and heaven helps your teacher if it was a training exercise day for the base. The noise could keep coming back for hours.
Sharing Airspace
If you have a drone, a model plane, or even an especially well-made bottle rocket for science class, you're in danger of violating military airspace around the base. They don't like to share.
As a local, I've had personal experience with this. My STEM school made bottle rockets, but we had to get clearance from the base before testing them. Anyone who lived too close to the base had to test them at school or at a friend's house. Drones had to be flown low and carefully for the same reason. It was a minor inconvenience in the long term, but really annoying for a motivated science class.
6. Winter Snow Is Brutal, Especially On The Hills And Mountains
When even the locals dread driving in the winter, you know things are serious.
Ogden is made of hills and mountains. While these are absolutely beautiful, they make driving in the winter a serious challenge. Utah's powder is a very different experience than driving in snow in other areas of the United States, and overconfident new residents will frequently find themselves sliding into snowbanks.
Don't be overconfident. Listen to your neighbors, and test out your winter driving skills in an empty parking lot before trying to make a long commute.
7. Winter Inversion (The Smog Cloud) Is Even Worse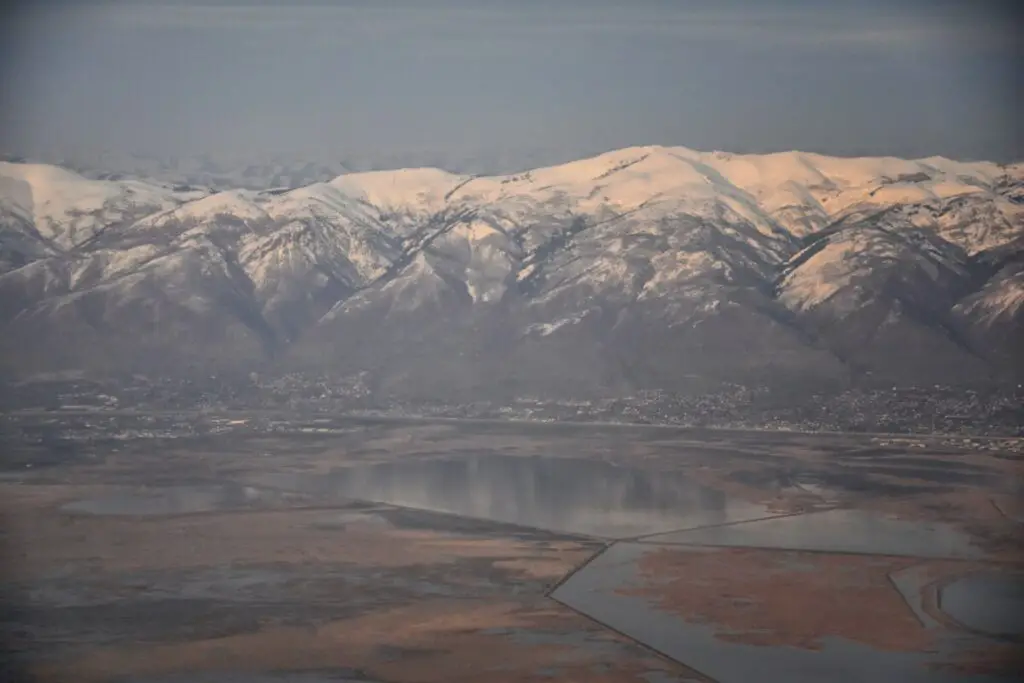 If you thought the snow was bad, brace yourself. Snow has nothing on the cloud of dark, choking, a smoggy inversion that gets trapped in the Wasatch Front every winter.
If you're driving from further north down into Ogden, you can literally see the cloud of inversion. Air pressure and the mountains combine to trap pollution from other states in the valley and it stays there until a strong storm blows it out. If your neighbors are happy to see a nasty snowstorm blow through, this probably explains the reaction.
8. Summers Are Painfully Hot And Smelly
Utah gets hot in the summer, and Ogden is not the exception. Going to a rodeo without a water bottle is asking for trouble. Tempting summer hikes and outdoor activities can be a recipe for disaster if you find yourself unprepared, and many people do find themselves unprepared.
Besides the heat, Ogden can be unexpectedly smelly in the summer. The car exhaust and general pollution situation are bad, and it mixes with the construction and asphalt fumes, but it gets especially unique and pungent when mixed with manure and fertilizer blowing over from the surrounding rural areas. Cows, horses, sheep, and goats are your neighbors in Ogden, and summer will remind you of that fact.
9. It's Safer Than Salt Lake City, But The Reputation Is Worse
Ogden is actually safer than the capital of Salt Lake City, Utah, but the reputation it holds is worse. Ogden is known to older residents as being full of fighters, drugs, illicit activities, and all-around rough people. That reputation bleeds over into hiring and casual conversations, making things awkward for new residents who don't know the story yet.
Be ready for people to tell you their personal horror stories about Ogden. Yes, it gets weird.
10. People From Ogden Get Defensive About Ogden
People from Ogden can get unexpectedly defensive about Ogden. If you come across a discussion online asking a question about the city, things tend to escalate quickly into pointed attacks at other residents of Utah, other cities in Utah, and sometimes the asker of the question. If you're new, use caution when talking to long-time residents.
11. Utah Is In An Extreme Drought, And It Impacts Ogden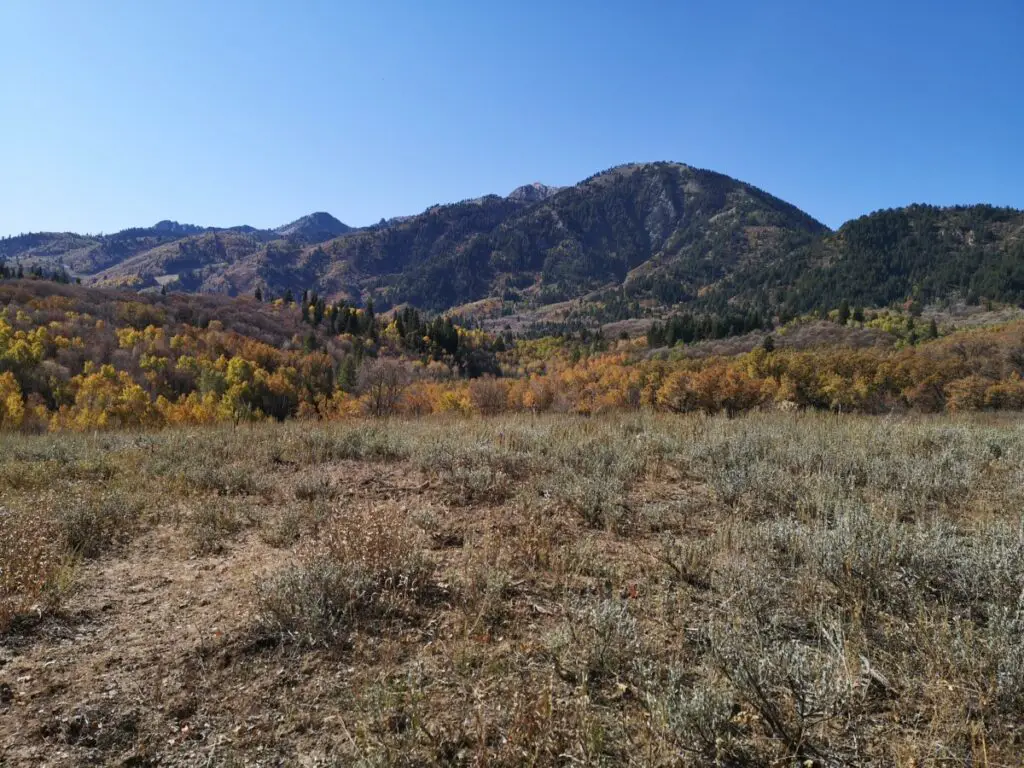 Utah is a desert, and the Wasatch Front is an oasis of green. There is a reason that most residents of Utah live close to I-15 in the little strip between Brigham City and Provo. Every day living there is a borderline act of defiance against nature.
Unfortunately, that defiance is starting to show consequences. Utah's huge population growth in recent years has put a serious strain on the delicate water situation, and the current extreme drought conditions are aggravating it even more. The Great Salt Lake is drying up and blowing contaminants into the air, farmers are unable to water their crops, and home lawns and gardens are dying.
12. Fireworks Are Often Banned Because Of Fire Danger
If you like fireworks, you might need to travel to see them. Ogden is frequently so dry that the fire danger is high to extreme. Any kind of fireworks that can't be used in your driveway is at risk of getting banned every year.
13. The Regional Airport Just Lost All Commercial Flights
This might seem like a petty grievance to someone from a rural area, but it's a major loss to Ogden. That little regional airport offered commercial flights to several major cities, and locals were happy to take advantage of shorter lines and wait times compared with the Salt Lake City Airport to the south.
Ogden's regional airport is still around and could potentially get commercial flights back in the future, but the cost of fuel and lack of pilots in the area are hard challenges to overcome. Companies like Breeze and Allegiant are moving their services to Provo in the south, Idaho Falls in the north, and Salt Lake City.
Salt Lake City isn't terribly far, and there is a Frontrunner line that connects TRAX to the airport if somebody wants to go without paying for parking, but tickets are more expensive than at many of these little regional airports. Rather than paying $100 round-trip to fly to Portland, Oregon, Ogden locals will be paying a more typical $350 from Salt Lake City.
14. Housing Is More Expensive Than The National Average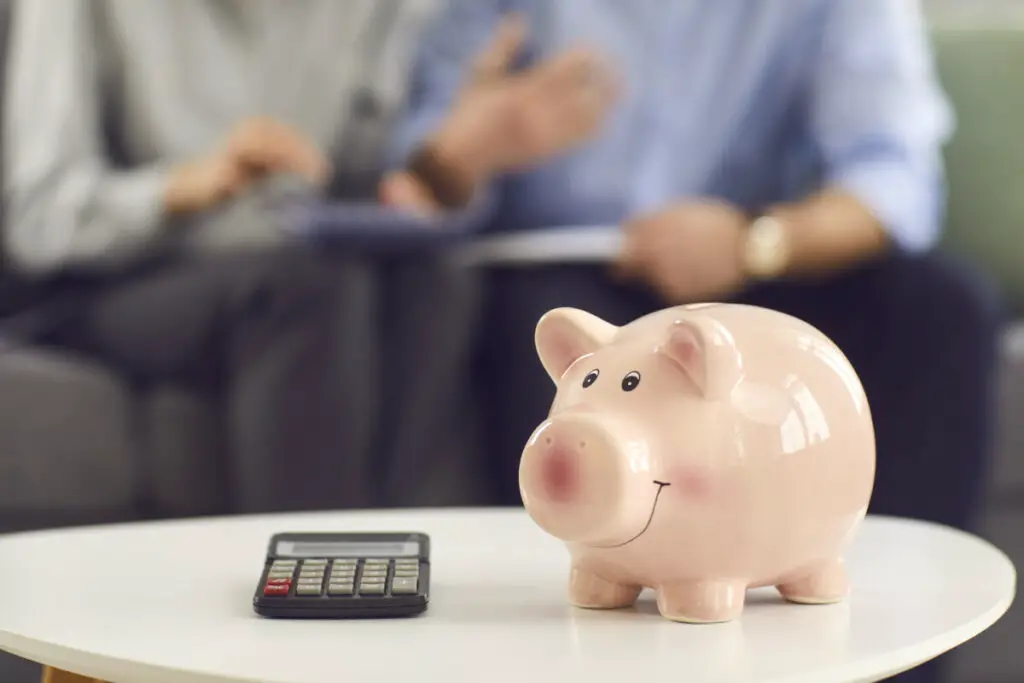 This is a problem across all of Utah, and Ogden is no exception. You'll pay more for a house here than across most of the United States. This is painful enough if the house is nice, but it's particularly insulting if the house is on the older side like many of the available options in Ogden.
15. Ogden Hosts Some Of The Worst Schools In The State
Ogden has many High Schools, Junior High Schools, and Elementary Schools within the city boundaries. None of them are known for being particularly good, but some of them are actually among the worst in the state. Ben Lomond High, for example, is consistently in the bottom ten and was second-worst in 2021.
16. The City Is Growing, And Traffic Can't Handle It
Ogden is an old city, as far as the western United States goes. It was designed for a smaller population, smaller cars, and some horses and wagons. Ogden was not prepared to become the big-city metropolis of Northern Utah, nor to be absorbed into the sprawling Wasatch Front and the I-15 Corridor. Ogden is getting overwhelmed by all the attention.
Basically, the streets are too small and the infrastructure isn't present to make sure that Ogden can handle all the traffic that comes through. Weber State University students, commuters heading back and forth to rural and sub-rural communities, and the weekend traffic of surrounding cities coming to visit Ogden are a heavy strain on resources, and accidents are far from uncommon.
If you're going to Ogden, assume you'll find yourself stuck in traffic at some point. Freeway traffic in the area can come to a total standstill, and traffic in the city itself is no better. Assume you'll never be able to make a left turn and work from there. Remember, these are Utah Drivers that you're dealing with, and gambling there is a great way to end up with your car totaled.
17. It Can Be Hard To Make Friends, For Kids And Adults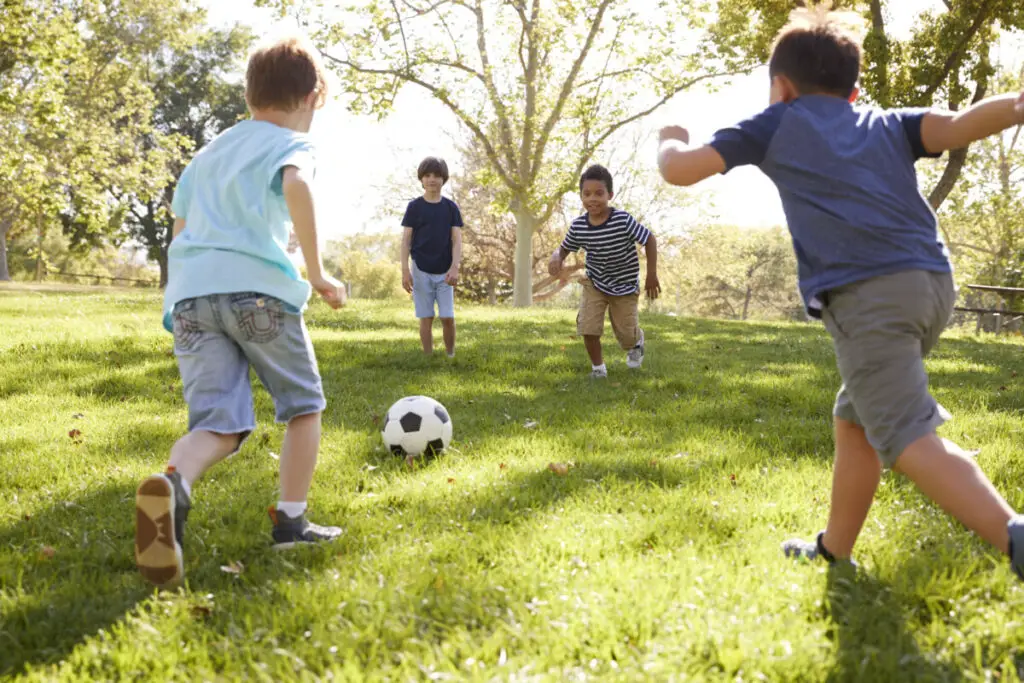 Ogden may be the Junction City of the West, but it's also made of divides. Economic extremes, religious beliefs, and cultural differences are among the subjects that can cause rifts in friendships here. A kid from the mountain houses might struggle to find much in common with another kid from the rural farms near the city.
If you're new to the area, take a deep breath. You'll make friends, but you might need to keep an open mind and avoid pre-judgments just as much as anyone else.
Related Topics:
If you like the article above, here are some other similar articles you should check out!
Is Herriman, UT a Liberal City?

17 Reasons Not to Move to Holladay, Utah

17 Reasons Not to Move to Bountiful, Utah