Layton, Utah, has a lot of aspects that really appeal to new residents. The city is located close to water parks, the Utah theme park Lagoon, and major cities like Ogden and Salt Lake City, as well as offering jobs at places like Hill Air Force Base. Home prices are sky-high because of all the people that would love to come to the friendly suburban neighborhoods!
However, Layton isn't for everyone. As a local, I've made a list of 17 things that you should consider before moving to Layton, Utah. Any of these can be a deal-breaker for someone, so read it over carefully! Tell your family what you think of these seventeen reasons, and invite them to read the list below.
1. It's Hard to Have a Conversation With Jets Flying Overhead
I attended high school in Layton, Utah, and lived nearby. It was a daily occurrence to have large jets fly overhead and drown out any conversation. Chickens would panic, dogs would bark, and teachers would stare at their students in defeat until the rumbling finally stopped and class could resume. There was nothing you could do about it if you were anywhere near a window or portable classroom.
Layton, Utah, is located right next to Hill Air Force Base, which comes with a wide set of problems, but few are quite as specific and annoying as the noise from the jets. You'll never quite get used to it.
2. Hill Air Force Base's Problems Spill Over Into Layton, Including The Chemicals
Living in Layton offers some unique problems. The military base is fairly well controlled, as far as military bases go, but some problems are always going to spill over into the community. Weird crimes by boring new recruits, conflicts in dating culture, and frequent moves by students are among the more common and expected issues, but things go beyond that.
In 2020, news came out that Hill Air Force Base was contaminated with forever chemicals known as PFAS. These can cause long-lasting health issues like cancer, infertility, and breathing issues, among others. While much of the danger is contained within the base and military housing, Utah's dry climate and future cleanup needed on the site mean that exposure is hard to control. People who have lived on the base or worked on the base may have been exposed, and more will be in the future.
3. The Roads Make No Sense
Locals have joked for years that the road planning must be some sort of science experiment, and they're only partially joking. Layton roads are a mess.
There has been a traffic problem in the city for decades, and city and state officials were at a loss to solve it. The solution was some new experimental turn lanes and lights that remind drivers of a spilled bowl of spaghetti, making more than one driver's ed student cry in despair while they tried to figure things out.
If you want to move to Layton, Utah, see if you can take a test drive around the city before committing to it. If you're going to have a teenager start driving soon, think hard about whether this city is where you want them to learn.
4. Construction Never Ends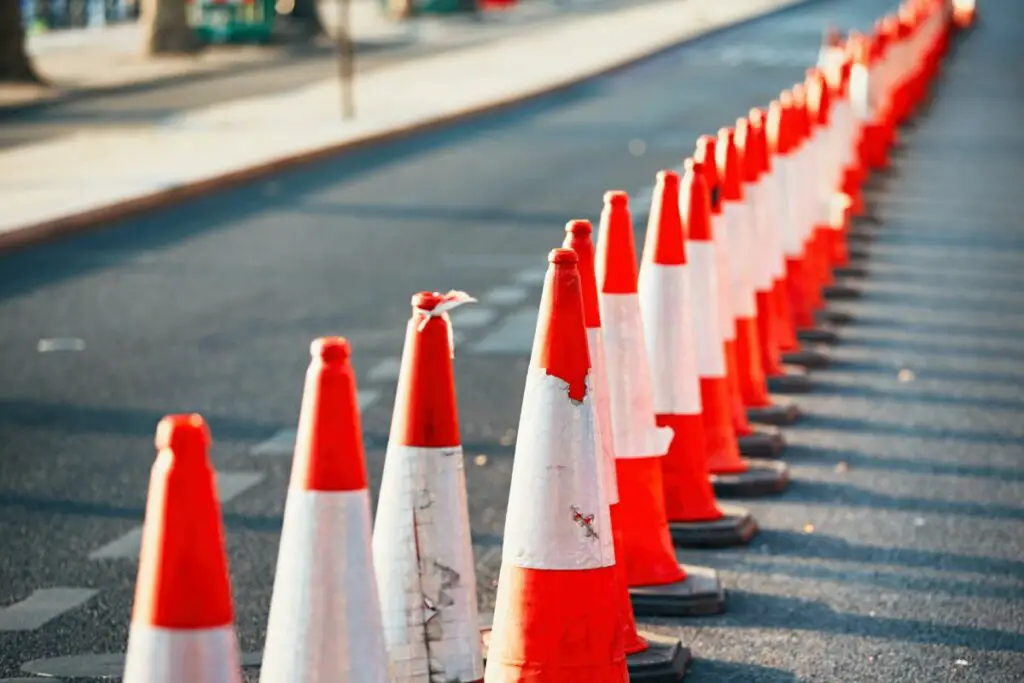 Utah has an intense freeze and thaw cycle that wreaks havoc on roads and sidewalks. Layton, Utah, is not the exception to this situation. Potholes big enough to break an axel can pop up overnight, leaving city construction scrambling to repair them.
On top of that, Layton's weird roads are still getting connected to other systems. If Layton isn't under construction, neighboring cities of Farmington and Clearfield probably are.
5. Any House Is Wildly Overpriced
Layton, Utah, is one more victim of Utah's painfully high housing costs. A modest single-family home can easily sell for $400,000 here. Locals are getting priced out, and new people are struggling to move in.
As a local who is trying to relocate within the area, I can confidently say that these houses are overpriced. Many of them are older and on sandy foundations that shift and crack. A suspiciously affordable house might turn out to be a former meth lab, like several of my friends have accidentally moved into. Caution is needed, and do not skip an inspection.
Remember, it's better to lose a bidding war over insisting on an inspector than it is to move into a scary house with a broken foundation. If the house is too expensive, you're not alone.
6. Rent Is Higher Than The National Average
If you think you'll save money by renting until you can afford to buy, think again. Rent is limited in Layton and what apartments there are tend to be more expensive than the national average. You don't want to go broke on a one-bedroom when you can't find a job that pays well enough to keep it.
7. Pay Is Still Low For Many Jobs
If you think that Layton's rent isn't too high compared with cities like Salt Lake City or Provo, you're not wrong. Rent isn't terrible by comparison, since you can still find single-bedroom apartments for under $1,000 dollars if you're lucky.
The problem is that the pay is not comparable, either. Layton offers limited jobs that pay enough to support a single-income family, and most of those jobs are specialized like dentistry or orthodontics. A typical family or individual will often find they need to commute to a larger city for work, and they'll need to account for Frontrunner (the local single-line above-ground train system) or gas budgets as well as rent costs.
8. Windstorms Are Unexpected And Dangerous
Layton doesn't have a lot of environmental threats, and that's nice. Tornadoes rarely form and touch down even less frequently, landslides don't hit the Layton area as often as neighboring cities, and most of the city is above the flood line.
The windstorms exist to remind humanity that they are not in charge of the city, and they love to surprise the locals. You never know if a new strong wind on a sunny day is going to die down to a nice breeze or take the roof off of a building. The wind doesn't care about the sunshine, good weather, or clouds, after all. There is rarely a thunderstorm to warn you that the wind is coming.
If you're in Layton and you see a wind warning, take it seriously. Make sure all chickens are in the coop, lock your screen doors so they don't fly into the neighbor's yard, and don't send your kids on the bus. Try not to drive. Make sure any dead trees in your yard are cut down long before the wind can come through and knock the tree into your house. It may sound paranoid, but you'll regret it if you don't respond right.
9. Air Quality is Often Poor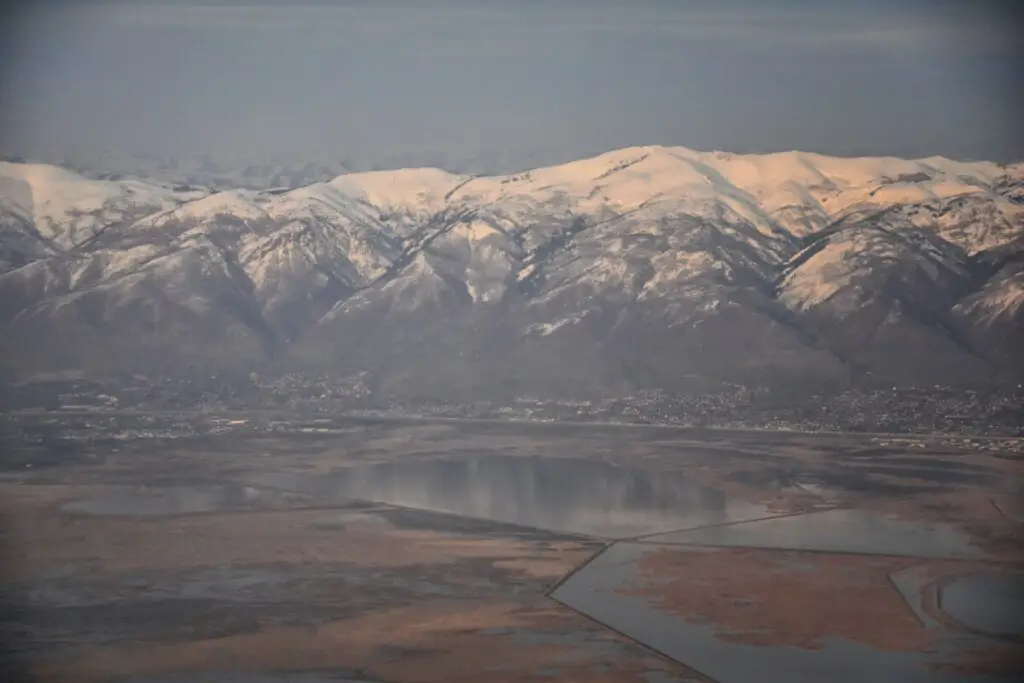 As is the case in much of Utah, air quality in Layton is often poor to dangerous. Smog and inversion become trapped in the cold weather months, creating a visible haze that you can literally taste in the air on especially bad days. Students are sometimes required to play indoors when the air is especially bad, and signs on the major roads notify drivers that air quality is in the red and they should carpool whenever possible.
As a local, anyone moving to the Wasatch Front should invest in an air purifier for their homes. Anyone with asthma or breathing issues should stay aware of the daily weather forecast, air quality, and expected storms, as well as invest in air purifying face masks.
Basically, the air can get as bad as in industrial cities in China. Prepare accordingly, and don't laugh it off too much. Nobody likes to tase pollution on their winter walks.
10. Winter Snow Causes Frequent Problems
Winter snowstorms in Layton, Utah, are nothing to laugh at. Between the numerous high-school students and the crazy road planning, accidents are a common occurrence in the city. Add in the crazy winter weather and the unpredictable days of thawing and freezing, and you can end up in a dangerous situation before you'd ever expect it.
Snow in Layton can be heavy. Though levels are decreasing, it isn't uncommon to have a foot of snow piled up over the course of a few storms. Utah's uniquely powdery snow can be blown into flurries that make it hard to tell if it's actually snowing or if it's just windy again.
Always carry a coat in the winter, never trust the weather, and get snow tires for your car. This is your best bet to avoid landing in trouble during the snowy months.
11. Summer Heat is Brutal
If you thought winter was bad, wait for the summer. The temperature extremes can be shocking for many new residents who think locals are exaggerating until they experience it for themselves. It gets hot in northern Utah!
High heat and blazing sun lead to a phenomenon that some locals call "tire confetti season." Once the weather rises above 80 degrees, anyone who drives too fast on worn tires is vulnerable to blowouts that scatter tire bits along the side of the road, making some very interesting summer decorations.
Since Utah is a desert that consistently experiences drought, it can be difficult to cool off in the summer. Water parks are packed, water restrictions make water fights and sprinklers difficult or even illegal to play in, and home pools make you feel like a lobster set on the stove to boil.
12. Summers Smell Like Car Exhaust And Asphalt
There's no more delicate way to say this. Summers in Layton smell really, really bad. The Great Salt Lake blows lake stink over from time to time, the whole city smells like pollution, and the summer sun really bakes the whole experience into the air. While this might not be a huge deal for some people, it is a change from neighboring communities like Farmington or West Point.
13. Diversity Is Limited
Layton has limited religious, ethnic, and cultural diversity compared to many other cities, including the neighboring cities of Ogden and Salt Lake City. If you're not a member of the predominant religion, you'll likely find yourself driving a little longer than you'd like to reach your preferred place of worship.
Parents who move to Layton because of the family-friendly environment will want to warn their children about potential bullying or discrimination and be prepared to talk to teachers about it.
14. Many Stores Close On Sunday
Layton, Utah, is largely inhabited by people who don't like to work on Sunday. If you're moving from an area where this isn't the case, seeing so many stores closed on Sunday can be a serious culture shock. You'll need to learn new habits like getting all grocery shopping and errands done on weekdays or Saturdays, and making sure brunch dates happen on Saturdays.
15. Utah Is In An Extreme Drought
There is a state of extreme drought happening in Utah, and Layton isn't the exception to the situation. The city is parched and stressed for water. Gardeners and hobby farmers are heartbroken every year when they have water restrictions, but things are especially bad this year and things are dying fast.
16. The Great Salt Lake Is Drying Up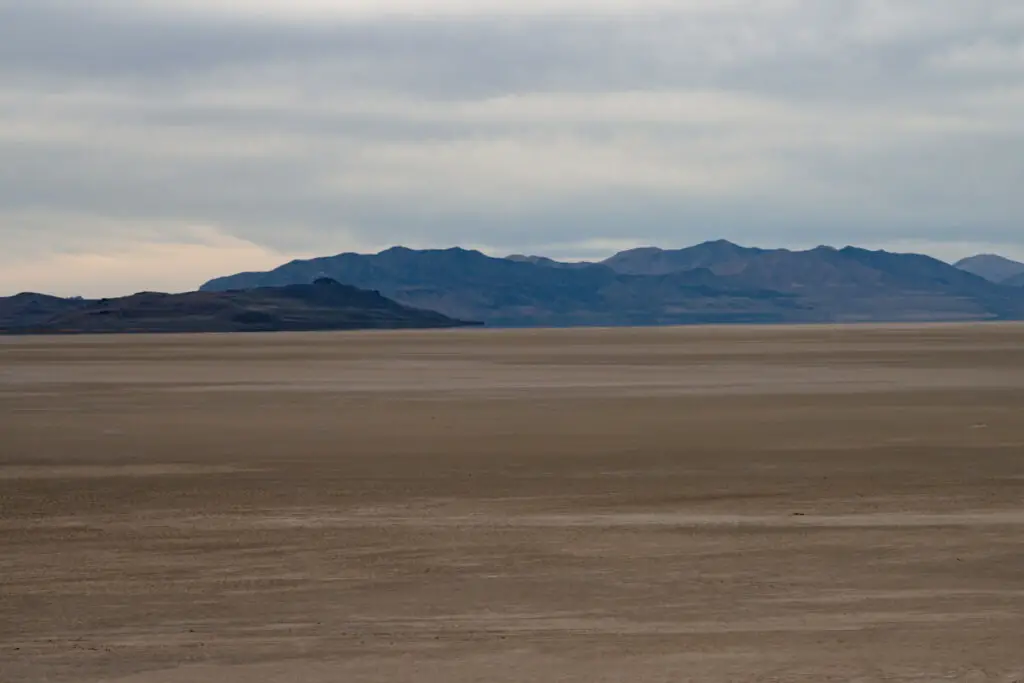 The worst part of Utah's extreme drought situation isn't the loss of tomatoes and hobby gardens. The worst part is the threat to the Great Salt Lake, Layton's next-door neighbor.
The Great Salt Lake is at a delicate environmental point at the best of times. The current water situation has reduced the lake to half the volume of two decades ago, leaving everyone in danger.
Yes, residents near the lake are in danger. The dry lakebed contains tiny particulates, arsenic, copper, and other chemicals and metals that can be kicked up in the air and inhaled by locals. I wouldn't hold my breath on this problem resolving soon.
17. Your Children's Neighborhood Friends Will Often Attend Different Schools
This is a small problem, but a big deal for children. Layton's large number of nearby charter schools means that youth will frequently attend different schools than their church friends and next-door neighbors. Be prepared to plan lots of strangely timed playdates to make friendships work.
Related Topics:
If you like the article above, here are some other similar articles you should check out!
17 Reasons Not to Move to Ogden, Utah

Is Salt Lake City, Utah a Conservative City?

16 Reasons Not to Move to Park City, Utah