I love all of my memories of growing up in Kansas City, Missouri. I lived there until I was 7 and it was just non-stop adventuring in the cow fields behind our neighborhood. However, it was not until I got a little older that I realized there were downsides to this city. There's only so much adventure to be found in a field of cows and I had discovered it all and was ready to move on. Before you decide to move here, let me, a person who loves Kansas City, MO, tell you the less than desirable side of this city.
1. Party City
If you're planning on living in the city, then you'll need to know that people love to party in Kansas City, Missouri. They throw a parade for practically everything. For example every year for St. Patrick's day, they throw a huge parade with lots of floats. This has a lot to do with their many breweries around town.
For some, this is a huge plus, being in such a fun city. However, if you are a little sensitive to noise, being located in the middle of Kansas City would not be the best idea for you.
2. Hiking & Nature
Besides the big cities, Missouri is mostly just flat plains and farmland. This is not the place for those who love nature walks and hikes. There are some lakes and a couple of good zoos to go visit, but that might not be enough outdoor activities for the adventurous folks out there.
3. Living on the Outskirts
Many people who live in the outskirts of Kansas City complain of there being nothing to do. If you do not live directly in the city: You. Will. Get. Bored. All of the museums, clubs, restaurants, and stores are all directly in the city which can be a pain to get to when you live in the more rural towns.
When we got bored, my friends and I would just have competitions of who could stare at the sun the longest without blinking or chase feral rabbits in the fields.
4. Hot & Humid
To all those who really want to move to Kansas City; invest in an A/C unit and maybe a couple of fans. The air in the summer gets warm and sticks to your skin in the summer. There are some days where you just won't want to go outside. However, the weather does change drastically throughout the summer… just not in a good way.
This hot and humid air is a big reason that Missouri often gets crazy summer storms. Mostly in the summer, Kansas City will get tornados, floods, thunderstorms, wild wind, and large dust storms. The weather in Missouri is unpredictable, but perhaps that adds a bit of excitement to this area.
5. Bugs
As you live in Kansas City, you will experience at least one or more of the following pests: Ants, cockroaches, chiggers, and/or termites.
Since the area is so moist, ants, cockroaches, and termites thrive here. They are more common outside of the city in the rural farm towns, but not even the apartments in the city can totally escape them. My family's house dealt with a lot of ants and termites. I still remember the exterminator pulling off a part of the wall in our garage revealing the plethora of scurrying termite vermin.
If you are from the north, then you must be thinking right now, "What on Earth are chiggers?" These nasty microscopic bugs live in tall grass in warm areas all over the south. If you walk through tall grass without tucking your pants into your socks, then these little gremlins will crawl up your legs and burrow into your skin around the areas where your clothes are the tightest, like your underwear lines, pants waistband, or on your ankles where your socks begin. They cause red, itchy bumps that are super annoying to walk around with. They aren't too hard to get rid of or even prevent but they still stink.
6. Location
The city itself is not in an ideal location. The closest state to visit is Kansas, which is just one big cornfield. The other states that surround Missouri are Nebraska, Iowa, Illinois, Tennessee, Arkansas, and Oklahoma. This means that it is a landlocked state that is surrounded by flat fields with not many places to go visit. There are not too many tourist attractions and sites. There are plenty of historical museums, though so if you enjoy the rich history, this would be a blast! If you enjoy going to interesting mini-vacation places around where you live, this might be a little boring for you.
7. Jobs
According to locals, the best jobs to search for right now in Kansas City, MO are beginning jobs in the food industry and jobs in Information Technology (I.T.). Besides those two, the search is not impossible, but it might be a little rough. There is also not too much room to grow in your career in Missouri. There are not many big companies based in Kansas City, so those who are looking to work for a well-known brand might want to reconsider moving here.
8. Poverty
In Kansas City, the United States Census Bureau states that the poverty percentage has risen to 16.1%, which is a huge jump from the national average of 10.5%. The amount of people in poverty has risen in the past few years everywhere, but Missouri seems to have stayed stagnant in this percentage.
9. Environmental Impact
The Missouri Department of Natural Resources has concluded that right now, the air quality is relatively low. There are high pollutions in the air that are causing a slight gray haze across the sky. Kansas City also has an issue with preserving its wetlands and other protected sites according to the City of Kansas City, Missouri website. While they have a plan for correcting these problems that you can see on their sites, right now they are sadly still issues.
10. Housing
Since the weather and infestations are so severe in Missouri, you need to invest in a sturdy home. Since this area is a bit tougher than most, the living expenses, especially housing, are very low. Kansas City is a very inexpensive place to live. According to PayScale, the median home price is around $320,000 and the median rent price is about 1,001 a month. This price will vary, of course, depending on where exactly you want to be located.
Whether you choose the city or a rural area, you must have someplace to be safe from the weather. If you can find a home with a basement, choose that. You will use it often. Missouri is right down tornado alley which makes it a hotspot for storms. While looking for living areas, try and find a place also close to high ground, because they also frequently flood. As long as there are some safe places you know you can get to, that will be enough.
11. Tornados
Missouri is right in the middle of the tornado alley states. While not all of them touch down, they occur frequently and should always be taken seriously.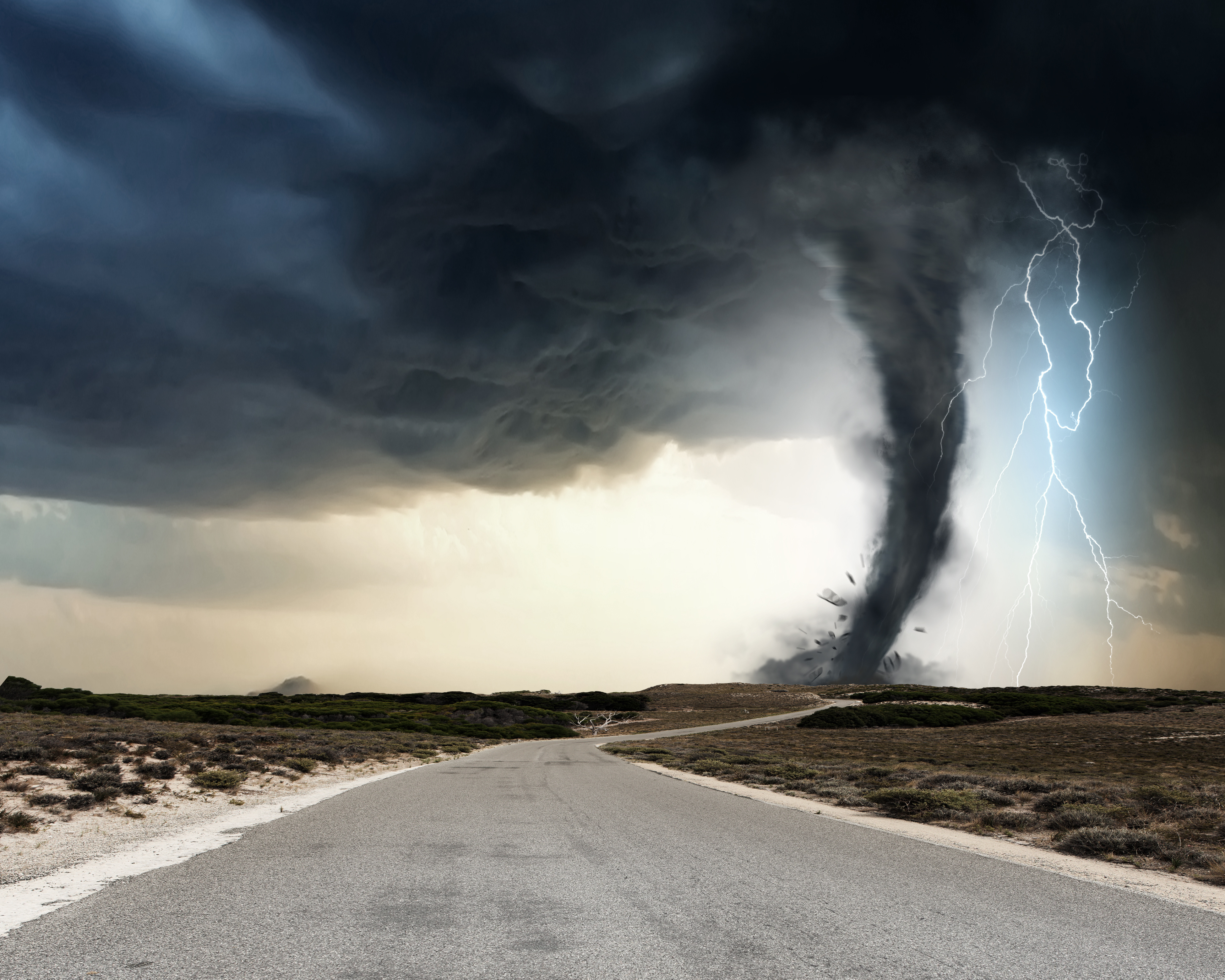 [Missouri] experiences just over 30 tornadoes a year with a little less than 50% of them occurring during April and May. Tornadoes can occur any time of the year and any time of the day but a majority of them (83%) occur between noon and midnight… Most deaths and injuries from tornadoes are from flying debris. If you are in a house go to the lowest possible level and stay away from windows, doors, or outside walls. If a basement is not available, go to the interior portions of the lowest level. Get as many walls between you and the outdoors. Closets, bathrooms, and interior hallways offer the most protection.

Pat Guinan, the Missouri state climatologist
If the city issues a tornado warning, seek shelter immediately and make sure you have an emergency kit available. Ready.gov created a list to help know what to do during a tornado:
Immediately go to a safe location that you have identified.
Pay attention to EAS, NOAA Weather Radio, or local alerting systems for current emergency information and instructions.
Protect yourself by covering your head or neck with your arms and putting materials such as furniture and blankets around or on top of you.
Do not try to outrun a tornado in a vehicle if you are in a car. If you are in a car or outdoors and cannot get to a building, cover your head and neck with your arms and cover your body with a coat or blanket, if possible.
12. Flooding
As mentioned earlier, there is frequent flooding and when moving here, people must keep in mind to find a home that is safe from flooding or is close to higher ground. Ready.gov has this list prepared for what to do during a flood warning:
Find safe shelter right away.
Do not walk, swim or drive through floodwaters. Turn Around, Don't Drown!
Remember, just six inches of moving water can knock you down, and one foot of moving water can sweep your vehicle away.
Stay off bridges over fast-moving water.
Depending on the type of flooding: Evacuate if told to do so, move to higher ground or a higher floor, or stay where you are.
13. Ice Storms
When I was young, I would remember my mom talking to my dad about how there was an ice storm expected for the next day and I would get so excited. I loved the ice storms because school would get canceled and everything outside would be covered in at least an inch of ice which made it fun to slide down the driveway.
While this may have been cool for me as a seven-year-old, it may not be as much of a blast for people who have just moved to Kansas City. These storms will often knock out power and make driving a nightmare. It's a good idea to purchase plenty of blankets, flashlights, and candles. Keep a blanket or two in your car as well in case you are caught in a storm while driving. Also, make sure that your car's tire treads are not worn down and they always have the right amount of air in them to make driving on icy roads safer.
14. Public Transportation
Public Transportation is a weak point in the Kansas City area. While there are some busses around, they are old and rickety. They have not been updated in years.
Because they are just not up to par, residents are advised to get a car rather than solely relying on public transportation. The traffic in Kansas City is not too bad which makes driving to work and shopping areas much more bearable. However, for some individuals, buying a car is not in the budget, which will make living in Kansas City frustrating and a little riskier.
On the few public transportation areas there are, be careful to not get into dangerous areas. Stay aware and protect yourself while on the bus.
15. Schools
If you have kids, you may want to steer clear of Missouri. The schools in this state are just not particularly good. While the Nation's Report Card says that they are relatively average compared to the country's statistics, the schools themselves can be rough.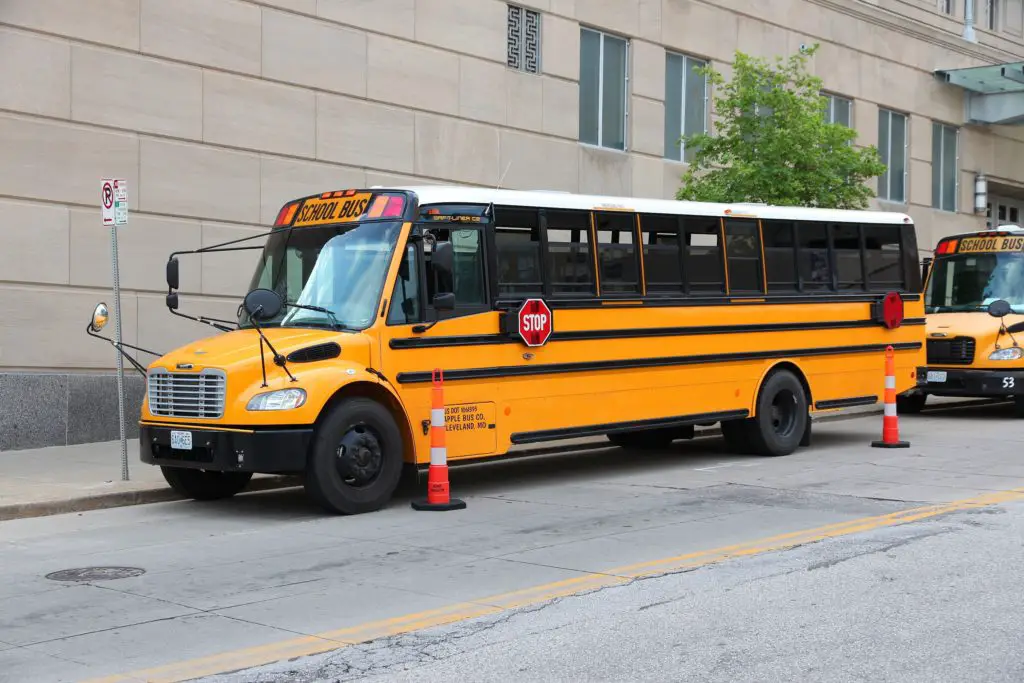 Personally, my family has a couple of members, including myself, that have ADHD (Attention Deficit Hyperactivity Disorder) and dyslexia which are neurodevelopmental disorders. These are very common disorders. About 6.4 million American children have been diagnosed with ADHD and about 5 to 10% of the United States population has dyslexia. The schools that we went to in Kansas City were unequipped to teach children like me at the time. They were about to move me to a special needs class where they were farther behind in the curriculum (which is not what I needed), but we moved to a state with a better educational system.
(Sources: The A.D.D. Resource Center, Dyslexia Help)
16. Racism
Generally, if you are black or white, you might not experience much of an issue. However, if you are anywhere in between or another race, you may have some trouble. To better cover this topic of the cities roots and how it affects the city now, G. S. Griffin's story Racism in Kansas City: A Short History can be found on Amazon, or you can look at racisminkansascity.wordpress.com for a short overview of what the book contains. For more on how the city has been educating people on institutionalized racism, here is the article A Segregated Kansas City is Not Good for Our Health from the Kansas City, MO Public Health Connection.
17. Crime
Locals often say that Kansas City is the best place ever… except for the 6 or 7 murders announced on the news every day. For the size of this city, it has a very high crime rate. Home invasions and violent crime are some of the highest categories in the city. On a scale from 1 to 100 (100 being the safest city), Neighborhood Scout gives this area a pitiful 4 on their crime index. There are around 26,000 crimes annually in Kansas City. People are advised to do their research on the safest areas for them to live in. As of the posting of this article, Neighborhood Scout rates the neighborhood on NW River Rd / NW Union Chapel Rd as the safest place to live.
Related Topics:
If you like the article above, here are some other similar articles you should check out!
9 Famous Celebrities Who Live in Kansas City, MO

11 Pros and Cons of Retiring in Seattle

9 Famous Celebrities Who Live in San Diego