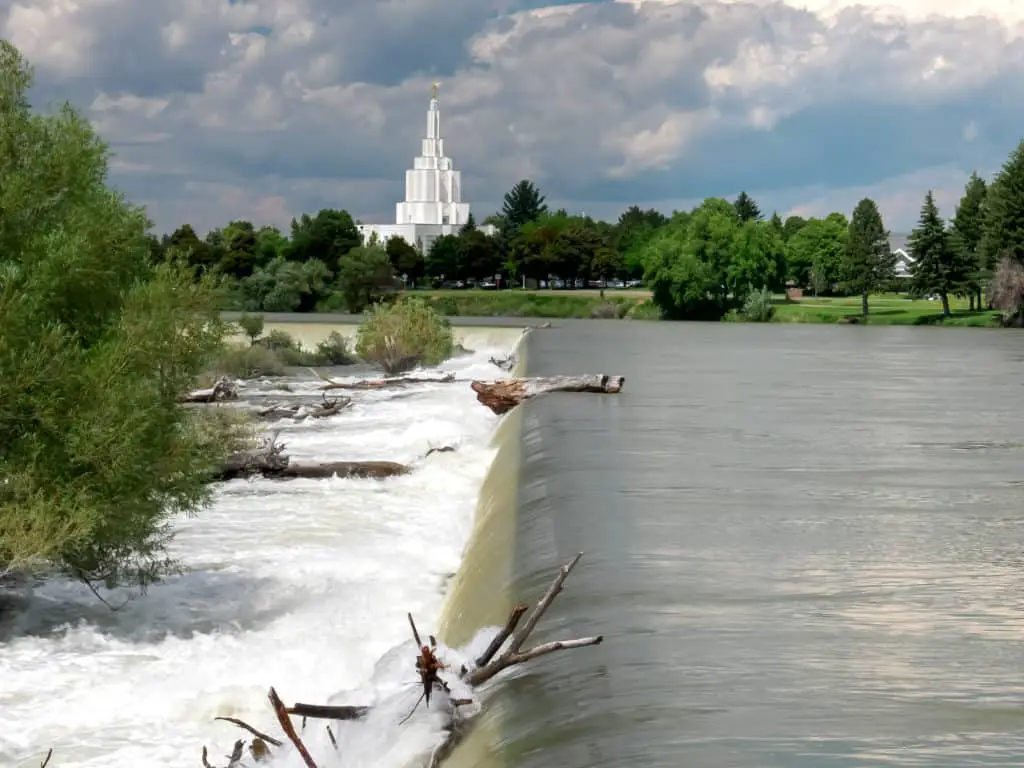 I lived in Idaho Falls for 18 of my 26 years of life. I finished elementary school, middle school, and high school there, and was back and forth in my college years. I lived in 2 houses when I lived there, played sports in high school, was involved in my community, and held a few different jobs in the city.
For this list of reasons not to move to Idaho falls, I surveyed a lot of long-time residents from Idaho Falls; some are still living there, others have moved away from the area, some have just recently moved there. So, this is a list of the top 17 reasons, from bad to worse, not to move to Idaho Falls, ID provided to you by the locals of Idaho Falls, themselves!
17. The Smell
Idaho Falls is located in Southeast Idaho and has a growing population. As of the 2019 census, the population was just under 62,000. Even with this number, Idaho Falls mostly consists of small neighborhoods, communities, and farmland.
Anytime I drive home to Idaho Falls, I know I'm there just by the abrupt and almost alarming smell that hits me as soon as I hit city limits. The whole city (and surrounding towns) smells like a farm and the wonderful animals that live on them.
This stench can be somewhat comforting for a homebody, such as myself, but it's hard to look (and smell) past it.
16. Drive/Travel Time
This town was not planned very well, as far as the roads are concerned. There are no by-pass roads, and there are no freeways or highways to help you get around efficiently. Because of this, the amount of time it takes to drive, well, anywhere, is terrifically disappointing.
For example, my family home is in North Idaho Falls. From that point, it takes 20 minutes to go through town to get to the freeway headed North. The opposite is also true: it takes nearly 30 minutes to get through town, to the southbound I-15.
Sadly, even once you're on the freeway it takes a pretty good amount of time to get to neighboring towns and cities. It takes 30 minutes to get to Rexburg. It takes 30 minutes to get to Blackfoot and finally, it takes almost an hour to reach Pocatello.
15. Weather Conditions
Another reason not to move to Idaho Falls is due to the poor weather conditions. One thing Idaho is known for is its harsh winters and hot summers.
Well, Idaho Falls definitely has both of those. According to BestPlaces.net, Idaho Falls scored a 6/10 on the comfort index. It also averaged:
20 days below 0 degrees in the winter
25 degrees/day in winter months
39 inches of snow
93 days of precipitation
90 degrees/day in summer months
200 sunny days in a year
Now, the wind is another factor in climate and, let me tell you, Idaho Falls is not lacking wind power. Yes, the average temperature in the winter was 25 degrees, but that doesn't account for wind chill.
Typically, subtract 10-15 degrees from the actual temperature and you've calculated the feels-like temperature.
So, the local weather man may say it's 25 degrees outside, but it really feels like 10 degrees. As soon as you step outside the bitter wind slaps you into next Tuesday.
15. Small-town Feel
Idaho Falls, even though its population is nearing 65,000, still has that little small-town vibe. Everyone knows everyone. They also know your grandparents, aunts, uncles, cousins, and they even know how many pets you have (or had)!
It's a rare occasion to go anywhere around town without running into someone who knows you or at least knows a member of your family.
Because of this, everyone also knows everyone else's business; private, or not. This is another complaint of the locals: news gets spread around town, even to the rare person who doesn't know you.
13. Limited Outdoor Activities
Because of this small-town vibe, the activities provided here are second to none. And what I mean by that is…there are none!
Unlike some surrounding areas, Idaho Falls has very limited activities in the outdoors; there are no hiking trails, no biking trails, no places to camp, nowhere to ski or snowboard, etc. There is, however, a park with very small hills where you can take the little ones for a fun day of sledding.
There is also one stretch of pavement that spans the stretch on Sunnyside road that's great for running.
There are lots of outdoor activities in the areas surrounding Idaho Falls, you just have to drive at least an hour in any way to get there.
12. Limited Indoor Activities
With so little to do outside, there must be things to do inside. This is not the case, however, and is another big complaint from the local residents.
Besides a movie theater and an indoor trampoline park which, by the way, are on opposite sides of town, there's not much to do. This is especially problematic since the majority of the year is plagued with cold temperatures and falling snow.
11. Sparse Retail Shopping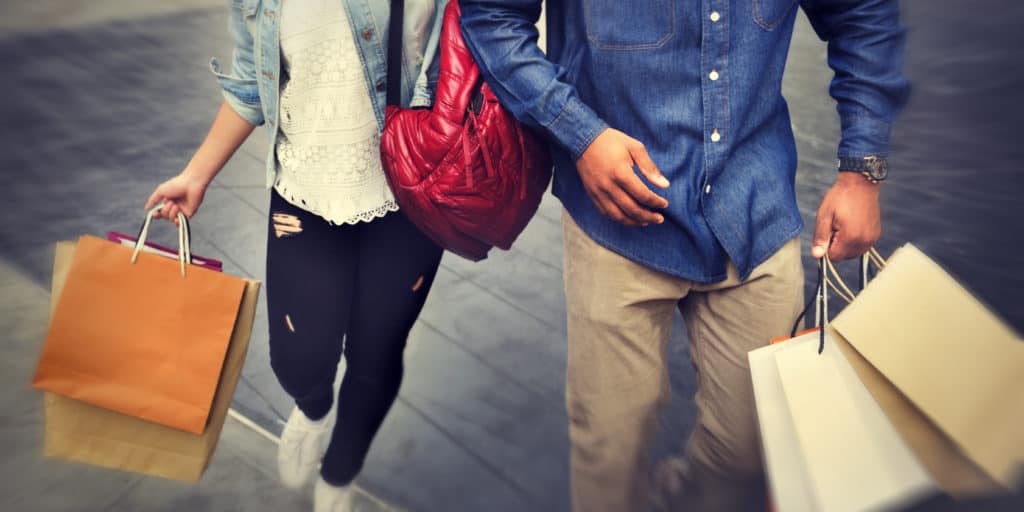 Another complaint that the Idaho Falls locals have is the very limited retail shopping options here. There is a mall located (kind of) centrally called the Grand Teton Mall. However, most of the stores have closed so it really is just a nice place for the senior citizens to take their morning walks.
Outside of the mall, there are a few small, local retail shops. But, according to the locals, the clothes are overpriced and the merchandise is slim. If you're looking for Home Goods, Marshalls, H&M, or any major shoe store, you won't find that here.
10. Few Restaurant Options
Along with the poor shopping situation, the dining scene isn't much better. Granted, if you're looking for fast food joints, this is the place to be. You've got a lot of the major ones: McDonald's, Taco Bell, Chick-Fil-A, Jimmy Johns, and more.
But, as far as high quality, 5-star dining…well, you'll need to go further south. MUCH further. Because in Idaho Falls, you have a few choices: Texas Roadhouse, Johnny Carinos, Olive Garden, Applebee's, and Chili's.
If you're wanting some healthy food places they are few and far between. You won't find a Blue Lemon or Chipotle-style eatery anywhere near this city.
9. Idaho Falls is a Central Hub
Like I mentioned above, Idaho Falls is located in Southeast Idaho and is nestled in between at least 10 little towns in the surrounding area. There's Shelly, Firth, Rexburg, St. Anthony, Tetonia, Driggs, Sugar City, to name a few.
According to the residents of these towns, Idaho Falls is "the big city". So, on the weekends, EVERYONE from these surrounding towns comes here to run their errands.
Brigham Young University-Idaho is also just 30 miles north of Idaho Falls. It's located in Rexburg, ID which has even fewer options for anything. So, before and after every new semester, the students and their parents come down to Idaho Falls for their school and grocery needs.
This means that everything at Costco, SAMS, Walmart, and Winco will be cleaned out very often – which is a big complaint with the locals.
8. Traffic
Again, Idaho Falls was not planned very well as far as streets are concerned. There are 3 main streets to get around here: 17th street, Hitt Road, and Sunnyside Road. All these roads have 4 driving lanes and a turn lane in the middle.
If you're trying to get anywhere in Idaho Falls, chances are, you're going to take one of these three roads. This makes traffic constant and very slow-moving. It becomes especially terrible if it has just snowed or there's a car accident.
And, going back to #9, when everyone is in town running errands, you may as well not even be out and about. A drive that would normally take 15 minutes on a clear day, takes about 45 on the weekends.
7. Religious Influence
This particular thing was a big reason not to live here for the locals: religious influence.
It's well known that Idaho, and surrounding states, have large populations of members of The Church of Jesus Christ of Latter-Day Saints (previously known as LDS, or Mormons). This is exactly the case in Idaho Falls.
It's hard to say whether or not the entire city or government of Idaho Falls is influenced by this specific religion, but it does seem to be a common complaint, especially from people who have moved here more recently or are transplants from another state.
6. Political Affiliation
Idaho Falls is certainly a red state; they affiliate with the Republican Party. A lot of local residents in Idaho Falls grew up around here and were raised on farms. So they tend to be pretty conservative.
All the local leaders affiliate with the Republican Party and, according to BestPlaces.net, in the last presidential election, Idaho Falls voted 60% Republican, 20% Democrat, and 19% Independent.
5. Lack of Job/Business Opportunity
Idaho Falls isn't known for its booming economy or low unemployment rates. With the disappointing presence of commerce, it's no wonder why Idaho, overall, was ranked 35th in the nation for opportunity.
New businesses here tend to fail and it's very difficult to bring any new commerce to the area. The local residents know what they like and the government officials don't want the city to be considered a large city.
Idaho Falls is unlike Salt Lake City, which is 3 hours south, where new businesses start and thrive in that community.
4. Poor High School Sports Programs and Support
There are 5 high schools in Idaho Falls: Skyline, Idaho Falls, Hillcrest, Bonneville, and Thunder Ridge. Each is either 4A or 5A, which are fairly good-sized.
However, the sports programs lack efficacy. According to the locals, athletic directors and coaches of any sport expect a lot from their student-athletes with little return.
State championship titles are a rare accomplishment for any of these schools for the level of commitment that is supposedly required. Not to mention the fact that, due to the population size, a lot of student-athletes play multiple sports.
High school sports teams in Idaho Falls lack local community support simply due to the poor performance that has plagued this town for years.
3. Poor Public Educational Systems
Idaho, out of all 50 states, ranks 33rd in educational excellence and the public schools in Idaho Falls seem to follow that same trend. According to Niche.com, the average GPA of the 5 high schools in Idaho Falls is a mere 3.0.
According to statewide proficiency tests, high school students in Idaho Falls scored, on average, 53% proficiency in reading and around 25% proficiency in math.
These below-average test scores and GPAs, according to residents, are largely due to the fact that the Universities most attended by Idaho Falls residents (ISU, BYU-Idaho, and Utah State) acceptance rates are very high and applicant competition is low.
2. Mediocre Health Care
Idaho Falls, until just very recently, has had one mediocre performing hospital. And, according to this survey, the technology and techniques used were out of date and practice.
There are plenty of family practices around the city, but little specialized care, especially when it comes to pediatric care. Idaho Falls is full of young families who often need that specialized pediatric care.
On the occasion that a child does need specialized care, they are referred to Primary Children's Hospital in Salt Lake City, UT. This can be very inconvenient and costly for an Idaho Falls resident. I can attest, first hand of this.
The same could be said for adult specialized care, too, however. For any out-of-routine procedure, most patients are referred to The University of Utah hospital also located in Salt Lake City, UT. If care is continuous, relocation may be inevitable.
1. Snow (and Lack of Proper Removal)
The #1 complaint that the locals had about moving to Idaho Falls is the amount of snow that falls each year. The national average for snowfall is 24 inches each year. The average snowfall in Idaho Falls, each year, is 39 inches.
Now, it's easy to live with a good amount of snowfall each year. Besides the shear amount of snow they get, it's the lack of proper snow removal that haunts the residents. Specifically, on the roads. Fresh snow on below-freezing roads can be very dangerous and that's exactly what happens in this city.
These are just a few things to consider before your move to Idaho Falls, Idaho.
Related Topics:
If you like the article above, here are some other similar articles you should check out!
17 Reasons Not to Move to Pocatello, Idaho (Voted by Locals)

Best Internet Providers in Rexburg, Idaho as Voted by Over 50 Residents

17 Reasons Not to Move to Nampa, Idaho (Voted by the Locals)