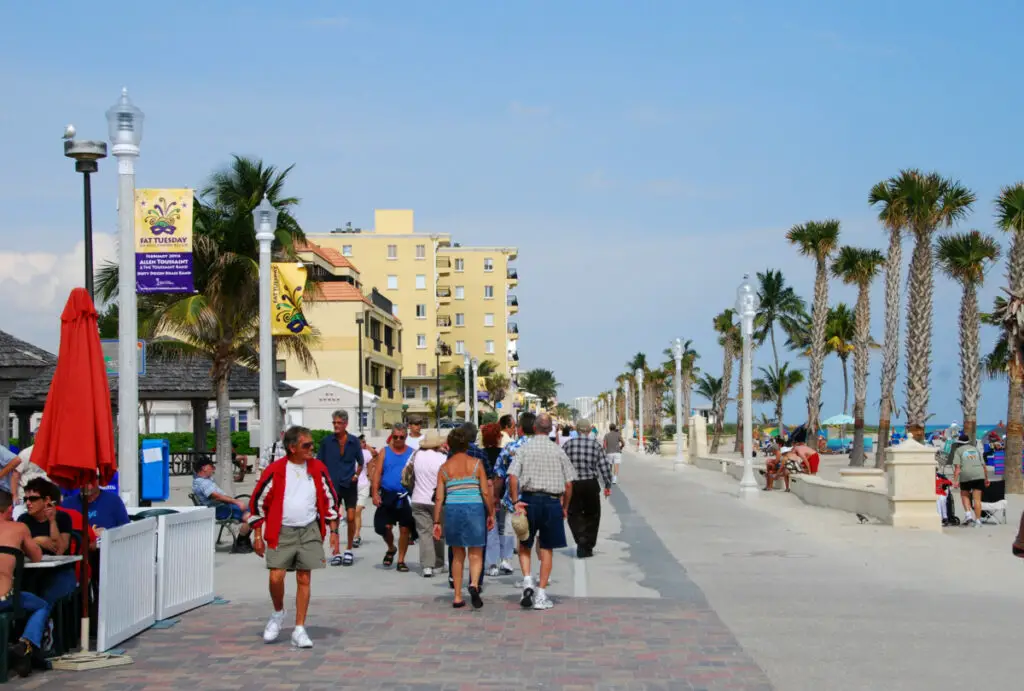 If you're thinking of moving to Hollywood, Florida, located just between Miami and Fort Lauderdale, you may want to think again. Here, we have listed 17 reasons why you should not move to Hollywood, Florida that you may not already know about because the city only advertises the pros of living there.
To learn more about why you shouldn't move to Hollywood, Florida, continue reading!
1. The Weather Can't Make Up its Mind
If you're moving anywhere in Florida, you should expect it to be crazy hot all of the time. Hollywood is no exception to this, however, the weather can go from 95 degrees

Fahrenheit with completely clear skies to a sudden downpour of rain. By the time you're able to get out your umbrella, the rain has already stopped and the sun is back to beaming as if nothing happened.
If you move here, be sure to carry your sunscreen and your umbrella with you everywhere you go.
2. So Many Loud Sports Sars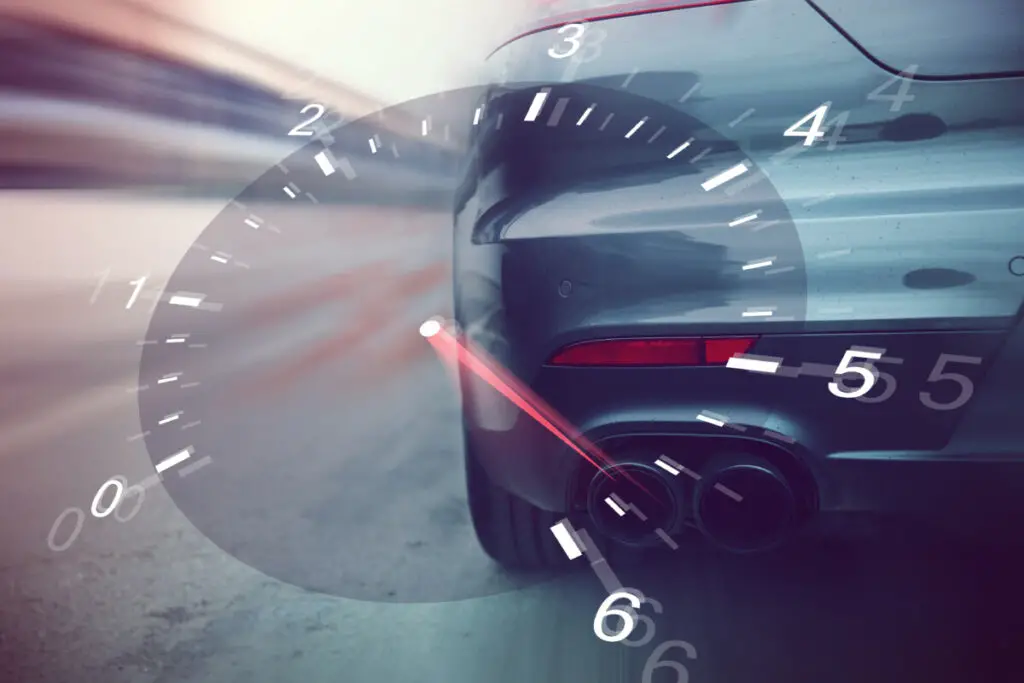 The people of Hollywood, Florida like their cars. I mean, really like their cars. Many of the residents are wealthy or recent retirees who collected their life savings to enjoy Florida and buy a new, fancy sports car. The car community is booming in Hollywood, and simply driving the streets is proof of that. Having a loud, attention-grabbing sports car is a sign of high status and wealth, so you can bet so many residents are gonna make themselves known and heard as they drag through the streets or wait for the light to turn green.
If, after reading this article, you still decide to move to Hollywood, be sure that you don't live near a busy street or a traffic light because you won't escape those loud sports cars. Your best bet is living in a secluded neighborhood at the end of a cul-de-sac.
3. Lots of Retirees
While it may not bother most people, some people might find the high population of older retirees to be one of the many cons of living in Hollywood. Many of these retirees contribute to the sound of loud sports cars dragging the streets, the crowded casinos, and the voting for policy changes, court rulings, and candidates that support outdated political ideologies.
It's a great place to find community, but more so for the 65+ community and less so for younger generations.
4. The Town Stays up Late Every Night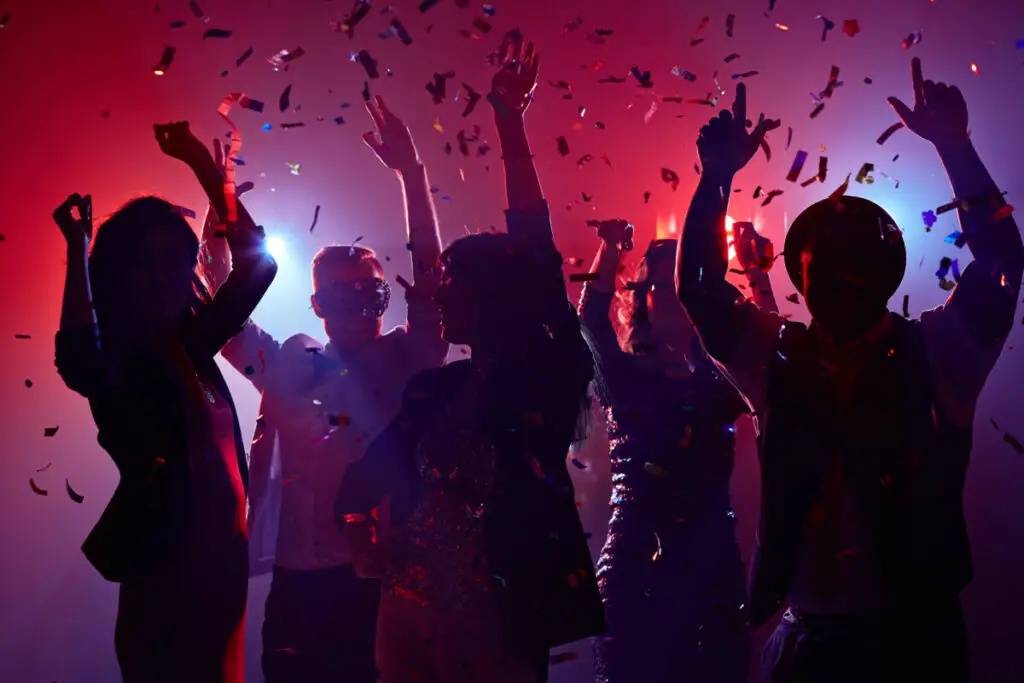 It's no surprise that the nightlife in Hollywood, Florida is so electric. If this is not your forte, you may find the loud commotion coming from the city late at night to be a nuisance, especially if you live near downtown. Loud people and music are likely going to keep you up at night, and even if you live away from the city, you're likely going to have to deal with the noise of loud house or apartment parties.
This also means that if you need to run downtown late at night for any reason, whether that be to pick up some midnight Taco Bell or to grab some cough medicine from the drug store, you'll have to worry about high traffic buzzing through the streets and the possibility of drunk people behind the wheel and crossing your path.
5. Everyone is Pushing an Agenda
People who have lived in Hollywood for a while warn others about the pyramid schemes that so many people are part of and are constantly trying to recruit more people into. They're either trying to recruit you into some scheme, trying to sell you something, or trying to help you "get rich quick," so it can be hard to tell if someone who seems friendly towards you is being authentic or not.
The people of Hollywood, Florida are constantly trying to find ways to make more money to support their lavish lifestyles, so you need to watch out for many of their desperate attempts to make extra cash off of you. This may cause you to not feel like you can trust anyone in the city, and this ruins the sense of community most people are craving when they move to a new city. So either be wary of this or don't move to Hollywood.
6. Cost of Living is Higher than Average
The cost of living

for things like grocery, transportation, clothing, entertainment, restaurants, home or car repairs, and more is actually quite a bit higher for Hollywood than it is for the rest of Florida on average.
So, if you're the type of person that complains about inflation and prices raising, you'll be raging once you see the prices of most things bought in stores. I suppose the city feels like it can get away with this, as most residents of Hollywood spend so much of their leisure time at shopping strips, restaurants, and entertainment venues, where they can get their 10,000 steps a day out of the way and spend all their extra earnings or retirement savings.
7. Property Costs are Higher than in Other Florida Cities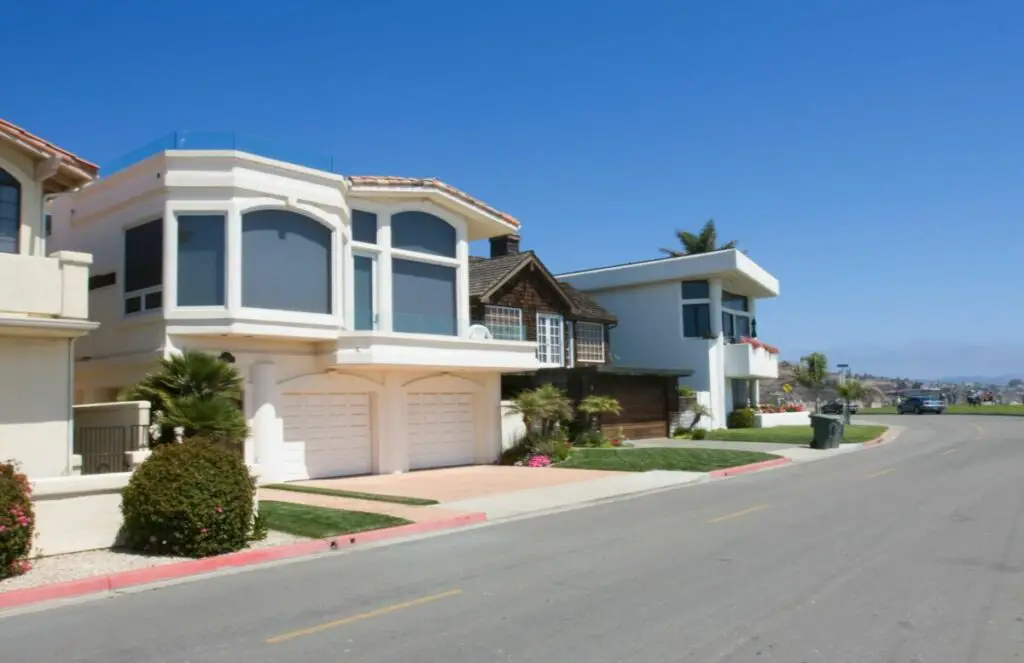 The cost of property is way up with the cost of groceries, clothing, entertainment, and other living necessities in Hollywood. The median cost of a home is nearly $340 thousand, and the increasing value appreciation is about 13 percent.
The cost of housing in Hollywood is a score of 117.6, as opposed to the Florida average of 102.6, with the United States average score being 100. This is a significant difference, so if you are moving to Hollywood, Florida, you can expect property values to be a bit higher than what you are used to. This may be worth it to some in order to be close to the beach, but there are several places to live along the Florida coast that are cheaper than Hollywood.
8. Low Walk and Bike Score
Especially if you're a pretty active person, you will want to consider how walkable and bikeable a city is before you decide to move there. Hollywood, in comparison to many other cities and surrounding cities, doesn't have a very good walk and bike score

. Their walk score is 57, meaning the city is somewhat walkable and that some of your errands can be accomplished on foot, but many of the locations you may need to get to will take you significantly longer by foot than by car or bus.
Buses are available, but their routes are minimal, and you're actually more likely to get to places quicker by bike. The city gets an overall bike score of 47 due to the minimal availability of bike infrastructure including bike lanes, bike lockers, and bike parking racks throughout the city.
9. Higher Crime Rate
While living anywhere in Florida, you should expect a higher risk of being impacted by crime, especially property crime and violence. Hollywood, Florida, however, has lower crime rates than Florida as a whole. One thing you should know, however, is that Hollywood has a higher crime rate than the United States average, though this number has gone down in recent years.
Regardless of how the city compares to the rest of Florida or the United States, locals have frequently complained about theft happening on their property, hearing gunshots in the distance, and reading or hearing about violence in local papers and news broadcasts.
10. Illegal Apartment Leases
Violent and property crimes are not the only crimes happening in Hollywood. Locals (who wrote a review on niche.com) have complained about signing lease contracts for apartment complexes under a landlord who never had the legal right to assume landlord duties and rent out living space to someone, or avoided reporting that the home or apartment wasn't in liveable conditions.
11. Not a Lot of Parks or Athletic Fields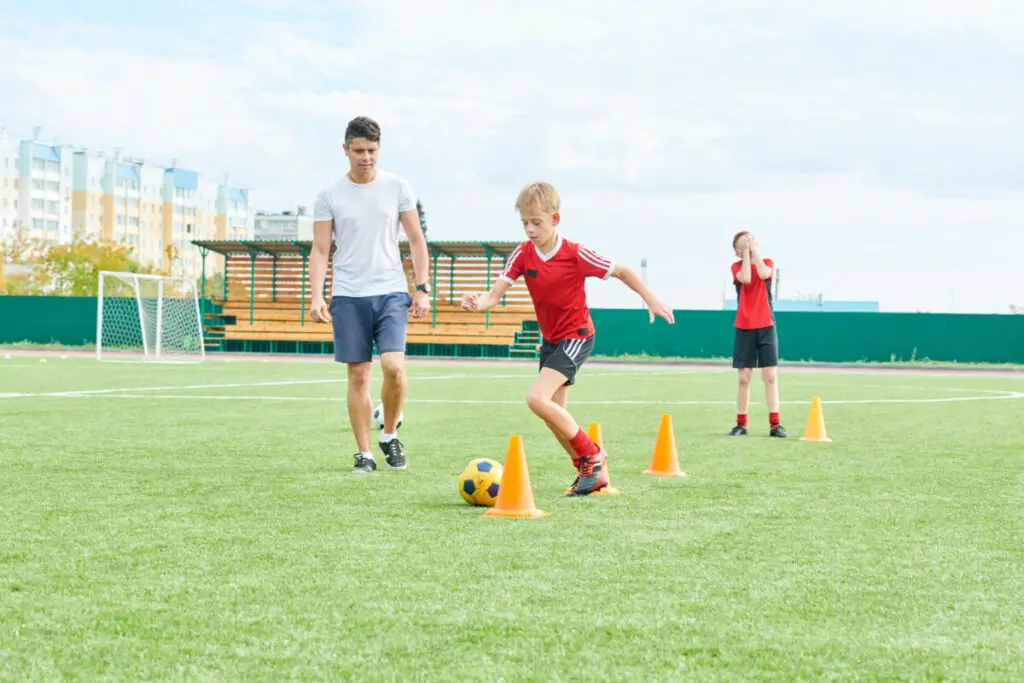 While the city has grown in its recreation respects in recent years, many locals have complained that there are not enough parks in the town, though this was likely before many of the newer parks were created. The city only has a small number of ballparks or fields, and most of them are for baseball and softball, with only one of these parks having fields for soccer and none of them for football. This makes sports activities limited for families who want to put their children into sports while living in Hollywood.
12. Fireworks all Year Round
With the numerous amount of nighttime events going on throughout the city, including pride festivals, city parties, concerts, and other sources of local entertainment, there are always fireworks happening, and not just for a Fourth of July celebration. If you struggle with going to sleep to the sound of loud bangs of fireworks, you won't enjoy living in Hollywood.
13. Decayed Sense of Community
Plenty of locals who have spent much of their life in Hollywood, Florida complain that the city has increasingly lost its sense of community that they remember as young teens or children. This could be due to the growing popularity of pyramid and sales schemes, meaning that many friendships are formed for ulterior motives.
This could also be due to Hollywood becoming a transition city for many people. There aren't many people who live in Hollywood for very long, and simply come to enjoy their early 20s and then move where there is less crime and commotion to raise their families.
The high population of retirees has slowly decreased, but even so, this community of retirees tends to group together and not interact with people of other ages.
14. Too Overpopulated for a Small Area
As Miami and Fort Lauderdale have grown significantly in population, residents of those cities complain of these places being overcrowded and tend to migrate to nearby cities with lower populations. Hollywood has become a victim of that, especially considering that Hollywood has much of what the big cities have, but in a smaller geographical area. Plenty of locals have complained that the city is too crowded with people, increasing traffic on the roads and the already popular shopping centers.
15. Homelessness is Rampant
Plenty of residents and visitors of Hollywood, Florida have complained about the homelessness issue. Some have claimed that homeless people living out of their cars will park in metered parking spots and spend hours there, leaving less parking for paying residents. Another has complained about a homeless person who will utilize the public outdoor showers near the beach, but shower completely unclothed, rather than wearing a bathing suit like the showers are intended to be used.
The city is also known for attempting to shut down homeless shelters, which doesn't help to keep homeless people off the streets. This includes attempting and failing to shut down an old hotel that served as a homeless shelter, but the attempt was stopped when the owner proved that the homeless people staying there were paying rent by selling his newspaper Homeless Voice. The city then banned the owner from living in Hollywood and from opening any homeless shelters in the city. You can read more about this situation here

.
16. Not Much Day Entertainment
While the nightlife in Hollywood is active and electric, there really isn't much to do, according to locals, during the day. Your options, for when you have the day off, when you get off work, or if you don't have a job at all and are enjoying your retirement, include taking a visit to the beach or splurging your hard-earned money at various shopping centers. There are a handful of parks throughout the city, but these are more geared toward children and young teens.
If the nightlife isn't for you, you may find the day-life in Hollywood boring, as many locals have complained. You can soak up the sun at the beach, take a tour through one of the museums, take yourself out to lunch, or check out the shopping mall. If you don't want to do either of these things, you're pretty much out of luck, especially if you're not wanting to spend money.
17. Hurricane Risk
While this is a risk for living anywhere in Florida, living along the coast increases the impact that a possible hurricane could have on your property, especially if you live in Hollywood. That doesn't mean you should live in fear of this risk, but you can avoid this risk completely by living in one of the inner states, and taking a drive/flight to Florida to visit the beach once in a while.