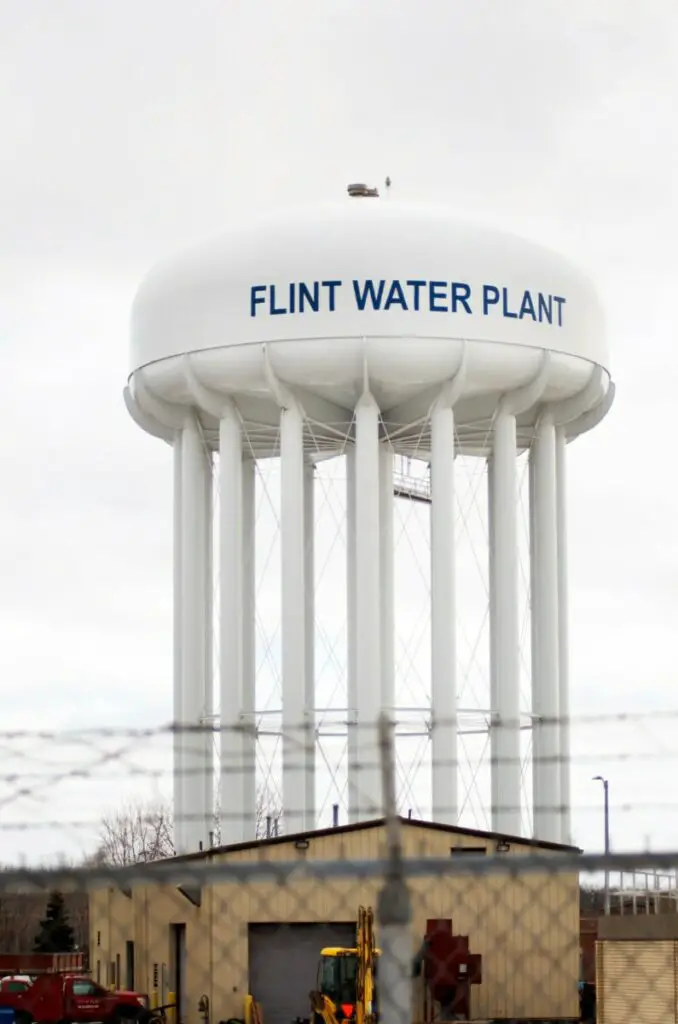 Moving any distance can be incredibly stressful. The transition is easier, however, with the safety of knowing all the information about your new home. Being aware of the good, the bad, and the ugly can most definitely alleviate some tension, and give you a better idea of what to expect.
Flint, Michigan has its positive traits, but it is often easier to find the benefits of living somewhere from realtors, residents, and other business owners. This is why the reasons you may not want to move to a city are difficult to find. Some of the negative aspects of life in Flint Michigan are explained in more detail below.
1. Recent Crime Rates Considerably Higher than National Averages
One of the largest concerns for anyone who may be moving to Flint, Michigan lies in the city's recent crime statistics

. In fact, Flint was reported to be safer than only 12% of US cities. Each person in Flint has a 1 in 78 chance of being the victim of a violent crime. As for Michigan whole, 1 in 212 chances of falling victim to a crime.
There are approximately 12.81 violent crimes committed per 1,000 residents in Flint. The state of Michigan is 8.08 lower than this with a median of 4.73 violent crimes committed per resident. The National median is the lowest of the three by far, with only 4 violent crimes committed on average for every 1,000 people in the population. Property crime rates for Flint are at 20.39, which is much higher than the national median of 19 and the state average of 13.46.
2. High Unemployment Rates
Unemployment rates in Flint, Michigan

are alarmingly high, after spiking around 2020 to an astonishing 30%, meaning that approximately 50k people in the city were unemployed. As of May 2022, the unemployment statistics for Flint, Michigan are far above those of the national and state unemployment rates.
The United States has a rate of 3.6% unemployment throughout the country as a whole. In the state of Michigan, the current unemployment rate is 4.3%. Flint, however, takes the victory over both with 5.9% of the city's population that remains without employment.
These high rates of unemployment have been consistent for several years in Flint, and pose a serious danger to society. When moving in, you want to be sure that you have employment secured, and risk the dangers of the hectic job market if you lose that employment there. These are important things to keep in mind when deciding whether to move to Flint or not.
3. Poisonous Water
In 2014, the water in Flint was proven to be poisonous. The tragedy occurred when the city stopped sharing Detroit's water system and began using the Flint River water for the city. Unfortunately, the city's decaying pipes and to properly clean and filter the water.
Without proper treatment, the entire city began to suffer because of the water. This neglect from city leaders led to hair loss, lead poisoning, harsh rashes, and many other issues. The water system impacted lawns, adults, children, homes, food, and many other aspects of life in Flint.
This issue has been known about since 2014 and nothing has been done about it. If you move to Flint, be prepared to buy a lot of bottled water, as you will have to drink it and use it to bathe unless you want to get sick.
4. Lead Toxicity
One of the largest issues caused by the unsafe water incident in the city was lead poisoning in children. These young residents now show long-term effects from the intake of lead in the city's water. This will have lasting impacts on the children's behavior and learning abilities. This lead toxicity has resulted in Legionnaires Disease, which has been declared the cause of 12 deaths.
5. High Poverty Rate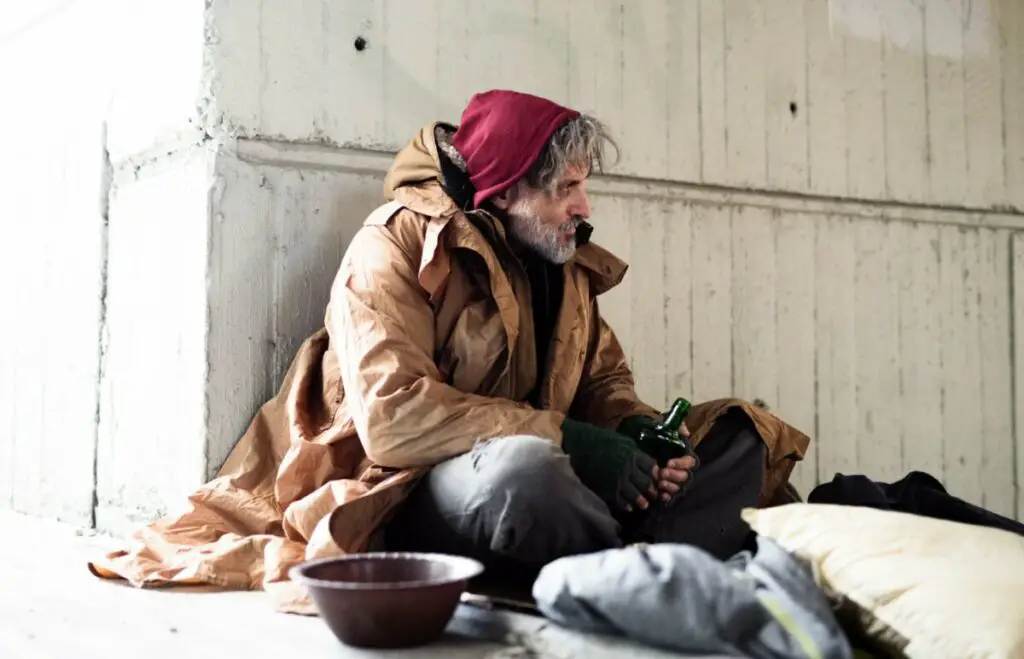 The national average of people living below the poverty line

in the United States is 14.8%. This is incredibly lower than the astonishing 41% of Flint residents that are below the poverty line. Generally, areas that have more residents that fall below the poverty line also show increased crime rates within the area. With large portions of the population in poverty and some of the highest crime rates in the nation, Flint is an example of this correlation.
6. One of the Most Dangerous Cities in America
The city of Flint, Michigan, which is still recovering from its time in a declared state of emergency back in 2016, shows great struggles in economic matters and many others. With the exposure to lead in the city's water system, residents have been struggling to remain healthy, hydrated, bathed, and fed. The city has incredibly high crime rates and reported homicides, especially for a city of fewer than 100,000 people.
Especially for anyone planning on making a move with their family, Flint may not be the best option for your new home and a fresh start. You may be placing your family in direct danger.
7. Lack of Law Enforcement Officers
The city had 122 police officers employed in 2012, lowered from 265 in past years due to budget cuts. This means that Flint had one police officer employer per 830 citizens. In comparison, New York City had 235 citizens per cop. The ratio of employed police officers to residents

in the city is alarmingly low!
This can likely be a cause of the high crime rates in the city. With so few police officers working in the city at all, there are even fewer that are actively serving on duty in the city. It is hard to feel safe when there aren't many good guys ready to come to your rescue. This also gives criminals more confidence to attempt unethical pursuits, believing they have higher chances of being left uncaught.
8. Cloudy
This may not be a downside for everyone, but many people enjoy big clear skies at least in the warmer months of the year. Unfortunately, Flint has partially to fully cloudy skies

for most of the year. The clearest time period is from the end of May through October. The clearest month is in August, but the sky is recorded as clear, mostly clear, or partly cloudy 67% of the time. The cloudiest part of the year is from October through the end of May, consisting of around 7 months of the year.
9. Houses Don't Sell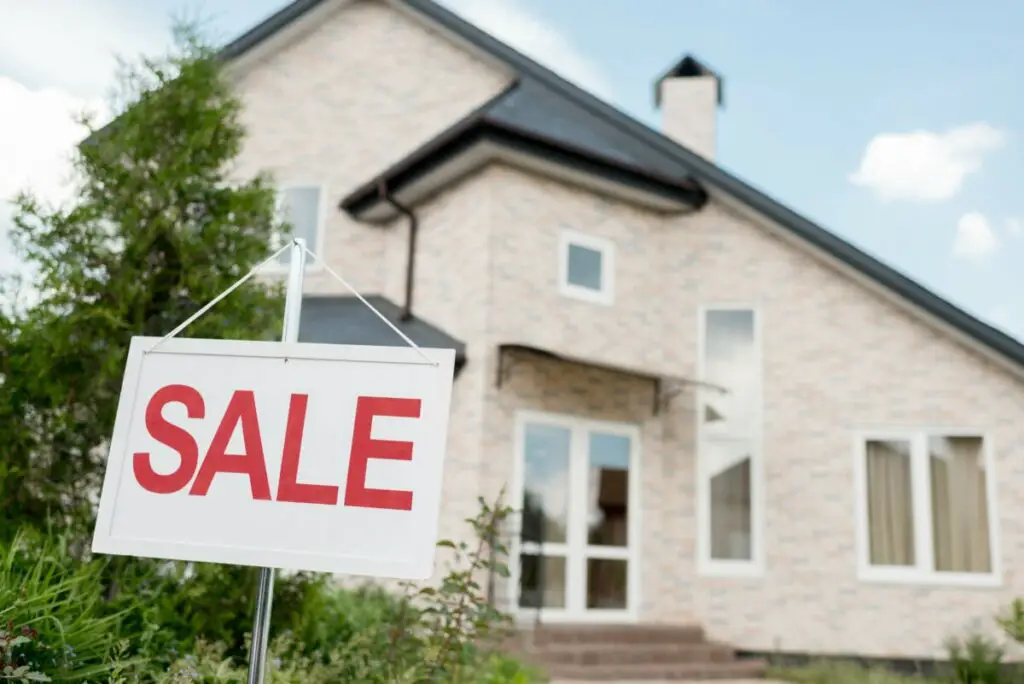 Very few people are moving into Flint. In fact, the growth rate statistic of the city is negative, meaning that there are considerably more people leaving than there are arriving. With the water issues and local leadership lawsuits over the crisis, most Americans prefer to make a new start elsewhere.
Unfortunately, with no one new looking for homes, it is incredibly difficult for the current residents to sell. The prices are dropping

by hundreds of thousands of dollars, and some homes are even priced lower than a regular car! Even with these incredible deals, the majority of locals are unable to find interested buyers.
10. Ranked One of the Worst Operating Cities in the United States
In 2019, a news article was released based on a study done on local leadership in Flint. The results declared Flint, Michigan one of the worst-operating cities in the United States

of America. Flint's operating efficiency was decided based on the management of public funds and the quality of services provided through the spending of these funds. The city was ranked 146 out of 150 cities studied, with only four cities being considered worse in these areas.
The city leadership has been in continuous court trials over the issues of water safety. This means that the elected leadership was not successful and that the vast majority of them will need replacements. Beginning with an entirely new group of city council members can be difficult for an area.
11. College Town
The University of Michigan-Flint, Kettering University, and Mott Community College are all located in Flint, Michigan. With all of these schools and their students, Flint is most definitely a college town.

Students will fill the city during the busier semesters, take jobs from the market, use restaurants and other areas for gathering places, and leave for breaks. Those who are easily annoyed by college students will be better off in areas that don't house multiple schools for further education.
12. Freezing and Windy Winters
During winter months,

Flint rarely experiences temperatures below -1 degree Fahrenheit. The cold season lasts for just over 3 months, spanning from December through the beginning of March. The average daily temperature in the city during this time is below 40 degrees Fahrenheit. January is the coldest month of the year in Flint, Michigan, as temperatures get as low as 18 degrees Fahrenheit and the average high is 31 degrees Fahrenheit.
13. Heavy Snow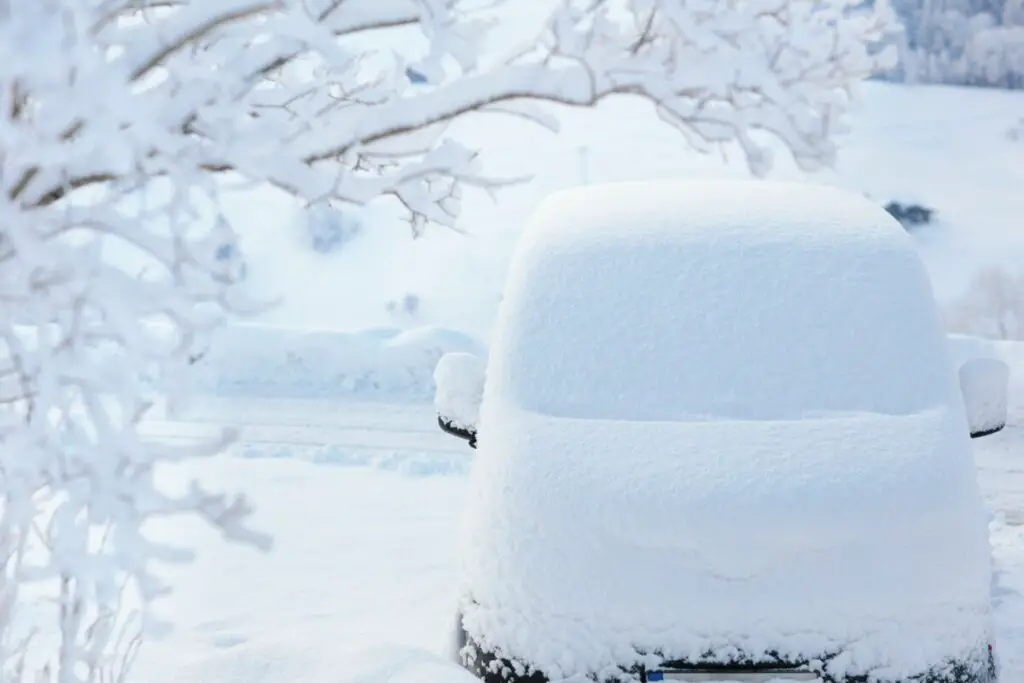 The average snowfall

in Flint, Michigan is 36.1 inches. The city's snowfall levels are 8.3 inches higher than the United States average of 27.8inches. Residents will need to be prepared to shovel their driveways and walkways in the winter months and wait for snowplows to clear the roads for driving. If moving to Flint, you will need to purchase snow gear and warm winter clothing to be properly prepared for the temperatures and weather.
14. Tornado Risk
Michigan is located in an area of the United States known as Tornado Alley.

In fact, the state has an overall average of sixteen tornadoes annually. Flint, Michigan has a high tornado risk. There is an average of 2 fatalities a year in the area caused by tornadoes. There have been 122 tornadoes recorded in Flint, Michigan alone since 1950. Living in Flint will definitely place you at risk of experiencing a tornado. This could cause damage to you, your loved ones, your home, your property, and the entire city.
15. Negative Growth Rate
Flint is not growing in population. In fact, the city's growth rate is in the negatives when looking at population and residential data in the area. Genesee County Michigan had a population of 77,016 in the year 2020, but 81,252 in 2010. The current "growth rate" of the Flint population is declining at the rate of -2.68% annually! This means that many more people are leaving the city than those who move in.
Since the most recent United States Census was taken, the city of Flint has had a -5.21% decrease in residents. With such a slight increase in newcomers, the housing market leaves homeowners selling their homes for far less than they are worth, and residents still struggle to find any interest. If you purchase a home in Flint, it may be large for a small price, but you may end out paying that price later when no one will purchase the home later on! No one wants to be moving to Flint.
16. Flooding
The Flint River is approximately 78.3 miles long and flows alongside the city of Flint. The city has an alarmingly high risk of flooding

. Over the next 30 years, approximately 3,079 properties are likely to be impacted severely by flooding in the area.
It is probable that the city could experience limitations or temporarily lose access to many basic utilities, transportation options, and emergency services due to flooding as well. Residential properties and areas have a minor risk of flooding, with an estimated 2,907 of the 37,280 homes being impacted. 213 of the 665 miles of roads in Flint are likely to be flooded, and 306 of the 2,154 commercial properties have this flooding risk.
17. Nothing to Do
There are not many entertainment options or things to do

in Flint. In fact, online sites list the best things to do in the city as museums, a nature preserve, stepping stone falls, a few historical statues, a railroad, and the farmer's market. If these are the kinds of things that you want to do in your free time, Flint is the place for you!
For most people, however, these are rather dull activities, many of which are things that you do once and not again. This means that while there may be a few things to do as a tourist, the city leaves locals rather bored.