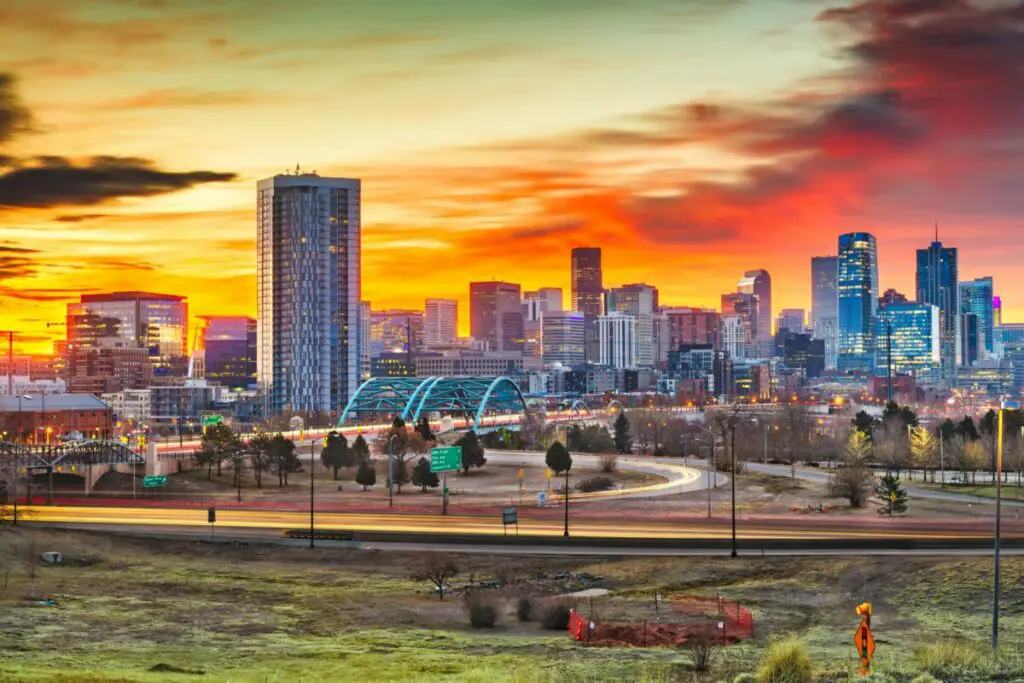 Nestled among the Rocky Mountains, Colorado is a wonderful state, but it isn't for everyone. Denver itself is cold, dry, and touristy making it a difficult city to live in for many people.
Keep reading to find out why some people shouldn't put Denver, Colorado high on the list of places that they should move to.
1. High Elevation
Denver has an elevation of 5,279′. It is harder to move to a place with a higher elevation when moving from a state with a low elevation. High elevation can impact health and physical abilities when not acclimated to the type of elevation. The air is very dry, making it even easier to stay hydrated. Higher elevation leads to being closer to the sun. When the sun is closer to the ground, it is easier and more likely to receive a sunburn.
Hot weather and sunny skies lead to this issue if people aren't careful and take necessary precautions while outdoors. Eventually, when people have lived here for at least two weeks, they start to become acclimated to the higher elevation. If the high elevation is a significant problem, Colorado doesn't have what you are looking for and you may want to consider moving elsewhere.
2. Expensive Housing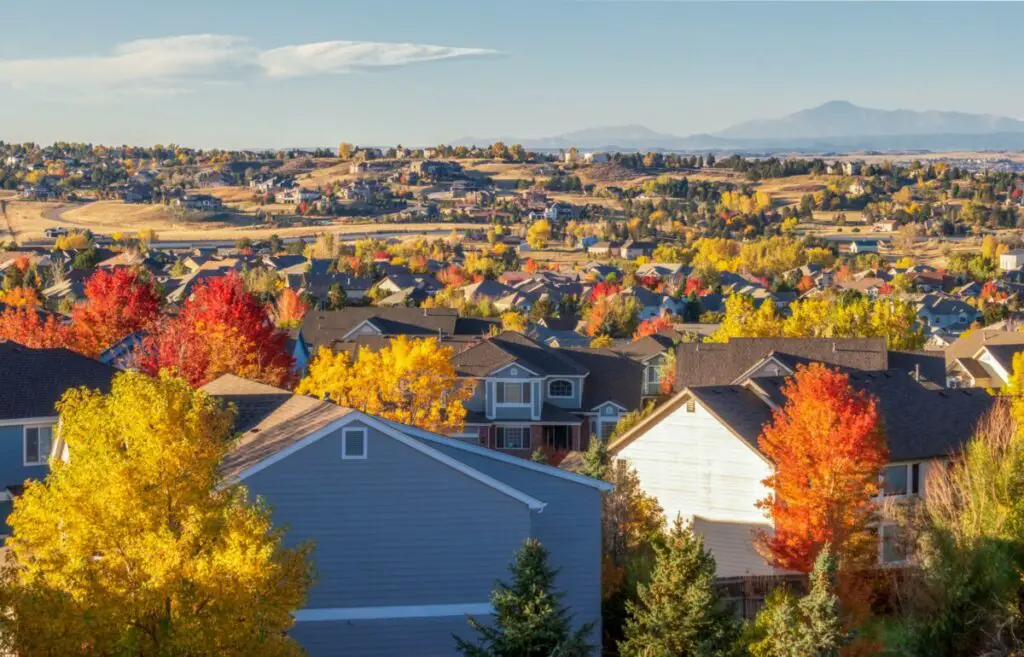 Housing in Denver is rising every year, and it extends the normal range of housing prices in other states. According to Zillow, "The typical home value of homes in Denver is $653,910

. This value is seasonally adjusted and only includes the middle price tier of homes".
The housing costs are a problem when moving from a state with cheaper house prices. Check the areas around Colorado to compare house prices and make a decision you won't regret. Having a good job is necessary in order to combat the high price of homes.
3. Lack of Beaches and Lakes
The state of Colorado doesn't have any water around in sight. The closest ocean to Colorado is in California. Even though there aren't any beaches around, there are many small lakes and rivers nearby to enjoy. Activities like kayaking, canoeing, and river tubing are easily accessible.
In Denver the outdoors is further away because of its location and the size of the city itself. Check the area to search for activities to do in Denver. Moving to a different city would be best If you are looking for the ultimate outdoor experience, Denver Colorado wouldn't be the city you're looking for things to do.
4. Lack of Transportation
Most things around Denver can only be reached by driving a car due to its size. They do have some form of public transportation. However, using public transportation will often take longer to commute than driving a car, because of the route that buses take. Driving a bike or walking around is nearly impossible to do during the winter when it snows. You will essentially need a car or look for someone who is willing to give transportation.
5. Traffic
Denver, Colorado is a big city, and there is a lot of congested traffic during rush hour. Denver has around 715,000 people in the city, so many people avoid major highways when driving. Traffic is a concern for many people, especially when living in a big city that has almost 1 million residents. Consider faster routes to work, leaving extra early, or consider living closer to your job. This can make the commute shorter than normal to get to work.
6. Long Winters
Denver is known for its cold winters. The snow seems to never stop throughout the months, and residents collectively think that it snows too much. If you don't like the cold temperatures, then moving to Denver might not be for you. The average temperatures in the winter range from 16°- 45° Fahrenheit.
For those who want to stay away from the cold weather, then it might be worth traveling somewhere with warmer weather during the frigid winter months. But, if you like to do winter activities and sports like skiing, sledding, snowboarding, and more, then this is the place to do those things.
7. Overcrowded Hiking Trails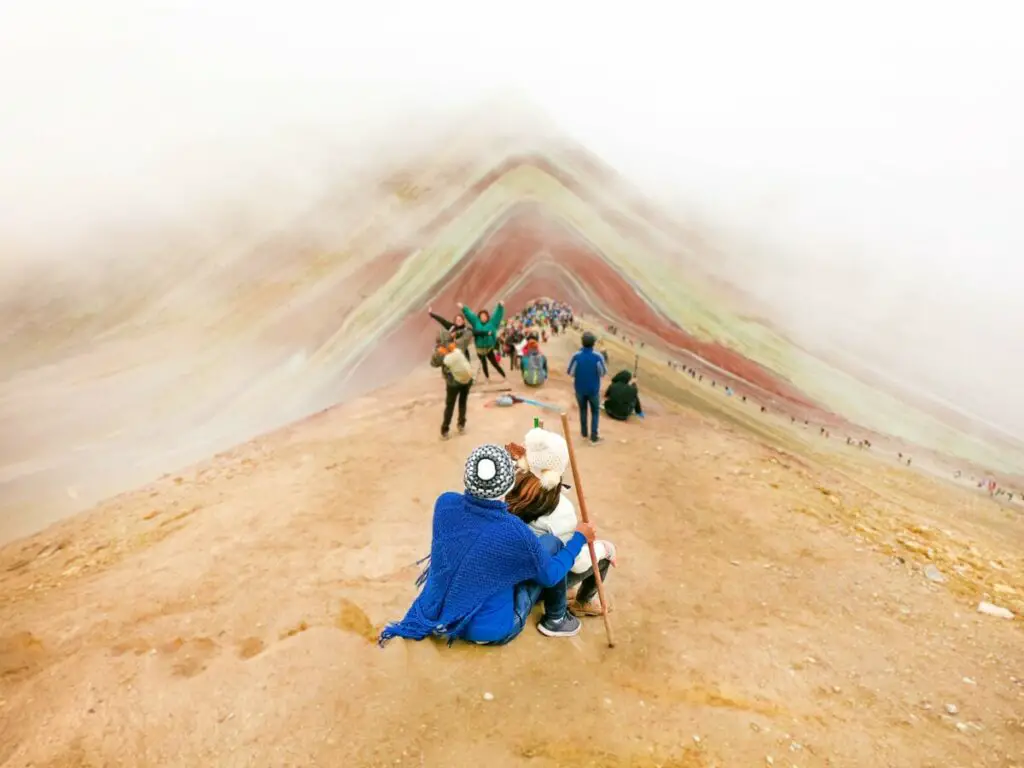 Over the years, there have been more and more people that have been going on hikes in Denver. This is one of the most popular activities to do throughout Colorado because of its beautiful natural scenery while on the trails. Despite its beauty, many people want to see the sights of Denver, and this is when the hikes become really congested. This is understandable considering the population of the city.
Because of this, many spots around the state are requiring reservations in order to park a vehicle for many hikes. This has been enforced to stop the constant flow of people coming at once. The overcrowding of hikes takes away the peaceful aspect of nature when a bunch of people are hiking.
8. Lack of Food Culture
It is hard in Denver to find authentic restaurants when dining. Most places to eat here are restaurants people find all around the country, those being fast-food chains like Mcdonald's, Wendy's, Chipotle, etc. Well-known restaurants are always a staple, but there are people who would rather try new things or eat a different type of cuisine. This lack of diversity in food options makes it harder for those who want to eat at authentic restaurants to embrace their culture.
9. Too Many Tourists
Denver thrives on tourists. These tourists pay lots of money to experience the well-known activities in the city. The state has thrived

on tourist attractions, and it makes it difficult for people that live in Colorado to enjoy the serenity. Many tourists around the state make roads, trails, and resorts hectic places, which only gets worse in such a large and compact city like Denver.
While having tourists can make Denver seem like a great place because there is a lot to do and see, this is troubling for many of the residents who want to be secluded with privacy. If you would prefer quiet and less busy living, then moving somewhere that isn't loud with tourist attractions is a great idea in the long run.
10. It's Dry
Denver is known for its desert climate

. Desert climates are very dry, and your skin will start to crack and bleed if you are not used to it. The high elevation in Colorado in the desert requires people here to drink tons of water to reduce dehydration effects, including elevation sickness, nose bleeds, and sore throats.
The desert climate leads to a higher risk of wildfires in the state. There have been restrictions on the water in the state because of this issue. Make sure you stay hydrated to lessen harmful effects on health and keep up with moisturizing your skin. You should figure out if the dryness isn't something that will be bad enough to not want to move to the state. It is hard to grow plants outdoors, there are many dust storms, and a huge drop in temperatures at night.
11. Population Growth
Colorado has surpassed 6 million residents. Denver alone accounts for almost 1 million of them as discussed earlier. This increase in residents makes the housing market rise because of Colorado's and specifically Denver's rising popularity. Streets and highways are more crowded because of the commute to work, and it is easy to feel congested here.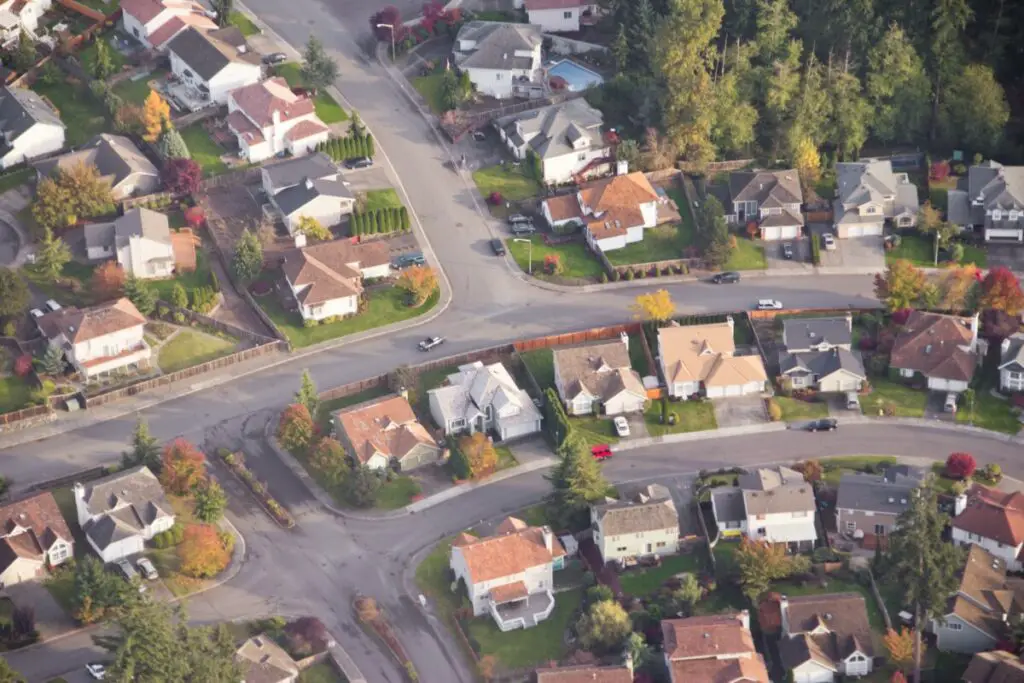 12. Costs
Everything costs more in Denver, and for those with lower incomes increase in prices is not easily adaptable. Daily expenses such as groceries and gas cost more compared to other states. The cost of houses in Colorado is expensive. According to PayScale, "The cost of living

in Denver is 14% higher than the national average". Since this rate is higher than the national level, it can be difficult for people to move here from out of state.
Housing is a huge deciding factor, and sometimes the only deciding factor for people when deciding to move. Housing costs have risen everywhere in the United States over the years, but Colorado is high in cost compared to other states. The way to combat this struggle would be to look at the cheapest houses in the state and find out if they fit into your budget or live in a different state.
13. Marijuana
Buying and selling Marijuana is a common occurrence in Colorado. Some cities in Colorado don't enforce this rule, but marijuana is legal all over the state. Denver, Colorado has enabled the delivery of marijuana from licensed marijuana retailers and stores.
If you don't like smelling secondhand smoke, and if you don't support the legalization of marijuana, then this can become a huge annoyance and issue for you. Especially in Denver, a heavily populated city that will have areas full of people who use marijuana medically and/or recreationally.
14. Low Water Supply
Since Denver is at a high elevation, water has to be brought down from the mountains. Most cities in Colorado are at a lower elevation than where the water is located in the mountains. People are working on moving the water from the mountains down to the cities, so people will have sufficient access to the water supply.
The reason for all of this is topography. Topography is water that stays in the mountains and doesn't run down. This could be a concern since the water doesn't have an easy route to reach the residents.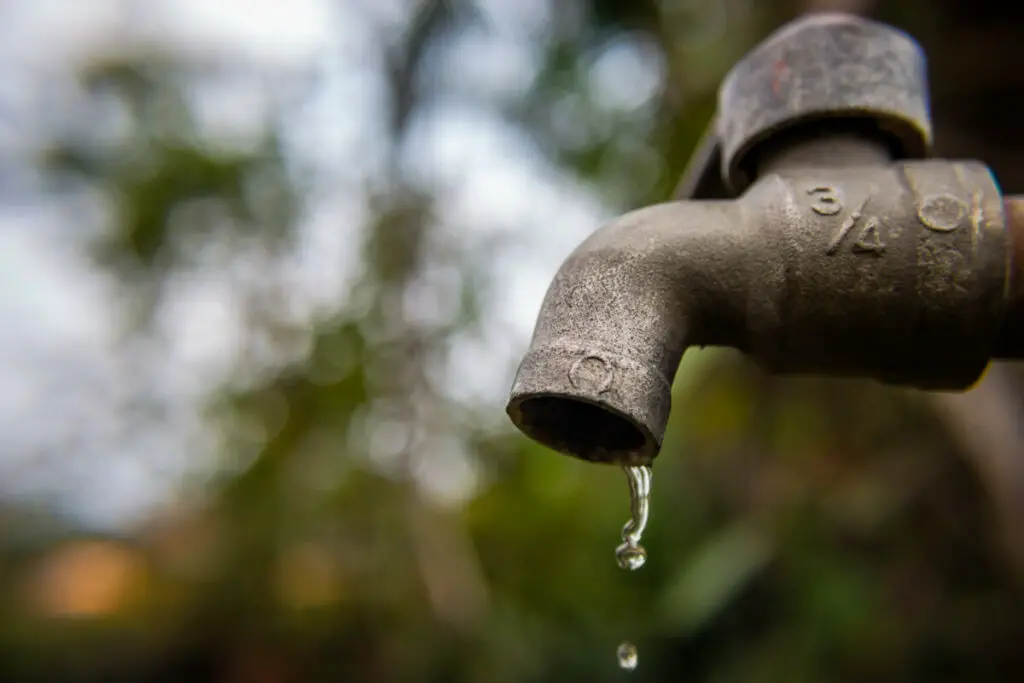 15. Bad Drivers
Everyone has a problem with everyone when it comes to driving on the road. Most people that drive on the highways exceed the speed limit by at least 15 mph over the speed limit, and though that is illegal, you also have to be safe and follow the flow of traffic to avoid accidents, and the cops can't simply ticket every person driving on the road.
There is also an issue of people who drive slowly in the fast lane, or even if you are going the speed limit, but everyone else is going faster. Driving slow in Denver makes many of the residents furious while getting where they need to go. All of these increase the risk of accidents on the road and deaths relating to car accidents

.
Police officers try their best to put restraints on those who speed, but this doesn't stop speeders from driving on the roads and highways in Denver. Use your best judgment on the road to stay safe or avoid traveling via car if possible.
16. Violence Has Increased
The last two years have had the worst crime rates in history. There have been spikes in murders, assaults, and threats in and throughout the state and in Denver. According to DJ Summers, a Digital Data Reporter at Fox 31

, "In 2021, there were 517 violent crimes per every 100,000 Coloradans — a 19% increase from 2019 and a 52% increase from 10 years ago. The total number of crimes went from 17,428 in 2011 to just over 30,000 in 2021, a 72% increase overall".
This increase in the state is alarming to those looking to live here. Everywhere in the United States has crime, but Denver is a big city where lots of crime is bound to happen. Research different areas in Denver, Colorado to determine whether the neighborhoods are safe and family-friendly before you move there. Living in a place with a high crime is dangerous and should be avoided.
17. Pollution
Since Denver is such a hot spot for many people and businesses, the area is congested with more people and more traffic, leading to a high amount of pollution. Pollution is a negative aspect for everyone living in Colorado, especially those who have asthma, or other health issues significant enough to be bothered by pollution.
Keep this in mind when deciding on moving to Colorado. Pollution has a lot of damaging effects on people's health and may even cause cancer as a worst-case scenario. Look through other cities in the state with less pollution if this is a concern.
Keep all of these reasons in mind when looking for a place to live in Denver, Colorado. There are many cons to living in this city, so it is important to do additional research to determine if Denver would be the best place to live depending on your situation.
Denver, Colorado has a lot to offer people, but like anywhere, there will be disadvantages and advantages. Moving to Denver isn't the best option for everyone, depending on personal preferences and needs. Keep everything listed above in mind when looking at the disadvantages.
Related Topics:
If you like the article above, here are some other similar articles you should check out!
13 Best Family Neighborhoods in Denver, Colorado

9 Famous Celebrities Who Live in Denver, Colorado

Is Denver, CO a Liberal City?