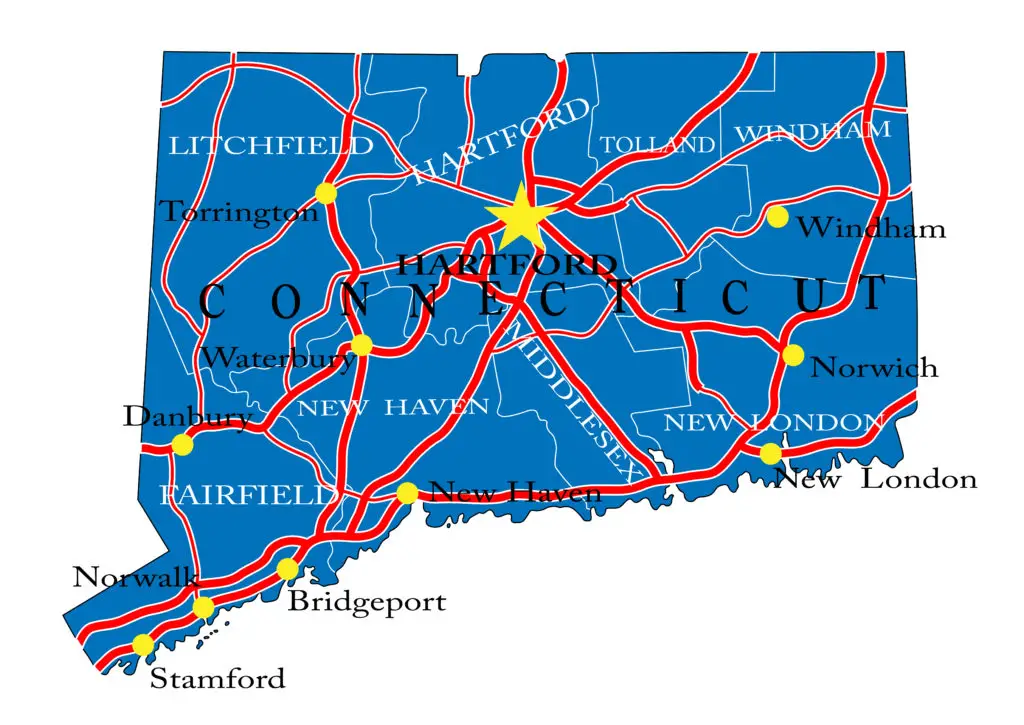 I lived in Danbury, Connecticut for about a year before I decided to move on to living in Brooklyn in New York City, just a few hours south of Danbury. While I lived there, I spoke to thousands of residents, getting to know every neighborhood. I personally loved living there, but if you are looking to move to Danbury, Connecticut, you will want to be sure that it is a good fit for your new home. 
To help you decide, I spoke with several of my friends currently living in Danbury, and a few others that have lived there previously. So, does Danbury fit your lifestyle, hobbies, and needs? To help you decide, here are 17 reasons why you might not want to move to the town of Danbury, Connecticut.
17. Proximity to New York City
Having lived in the boroughs of Queens and Brooklyn for a year and a half, I love New York City. A city lifestyle isn't for everyone, however, and any major city is going to be laden with political strife, heavy traffic, and plenty of tourists.
While Danbury is across the state border in Connecticut, the outskirts of Yonkers and New Rochelle, the northern ends of New York City are only a 50-minute drive according to Google Maps. Having made the drive many times, I can tell you that New York is not as far as you would think from Danbury, Connecticut.
For many people, living close to New York City might seem fun! However, there are many people even in Danbury that work in New York City, or work just north of it in White Plains, full-time.
With living costs in the city being so high, living there is a demanding choice. Many people decide instead to live further out of the city and take the extensive train and railway systems on a long commute each day!
While living in Danbury, Connecticut means you will be quite some distance from New York City, it doesn't mean you won't feel the effects in your lifestyle of living within an hour drive of it.
Any trip south means plenty of traffic and confusing freeway systems, unless you want to spend a few hours driving around the city.
16. Much of the Town is Densely Populated
Being a town older than the United States of America, Danbury wasn't planned to be a city with asphalt, cars, trucks, power lines, and railroads. The township of Danbury was a colonial town that had to grow with the population growth and adapt to any colonists or settlers moving to the area. As the town grew, it became much more crowded.
While the city itself is quite clean and well-maintained, buildings in the area began to be built closer and closer together as property prices went up across time.
Now, the populated areas of Danbury tend to be stuffed full of neighborhoods, churches, stores, and other buildings.
A quick drive towards the edge of the city reveals a stark difference as buildings seem to melt away from one block to the next. Outside of the older parts of the city, newer buildings and apartment complexes have been built with more room around them.
It is important to note, however, that such a stark contrast can be a bit odd for those who are not used to the area.
15. Poor Shopping Options
Danbury itself doesn't feature many larger shopping centers.
For residents to do major grocery shopping, many find themselves driving northeast towards Newtown, Connecticut to find places such as Aldi, Walmart, Home Depot, or Costco. Any residents living in northern, southern, or western Danbury will have to drive across town to get to many larger supermarkets.
The closest mall, while quite impressive with a large indoor carousel for children, is in the far southwest of town, across the freeway.
With major food shopping on the opposite end of town from many other commodities, shopping can become quite taxing on one's day!
14. Local Weather Sees all Four Seasons, with Harsh Winters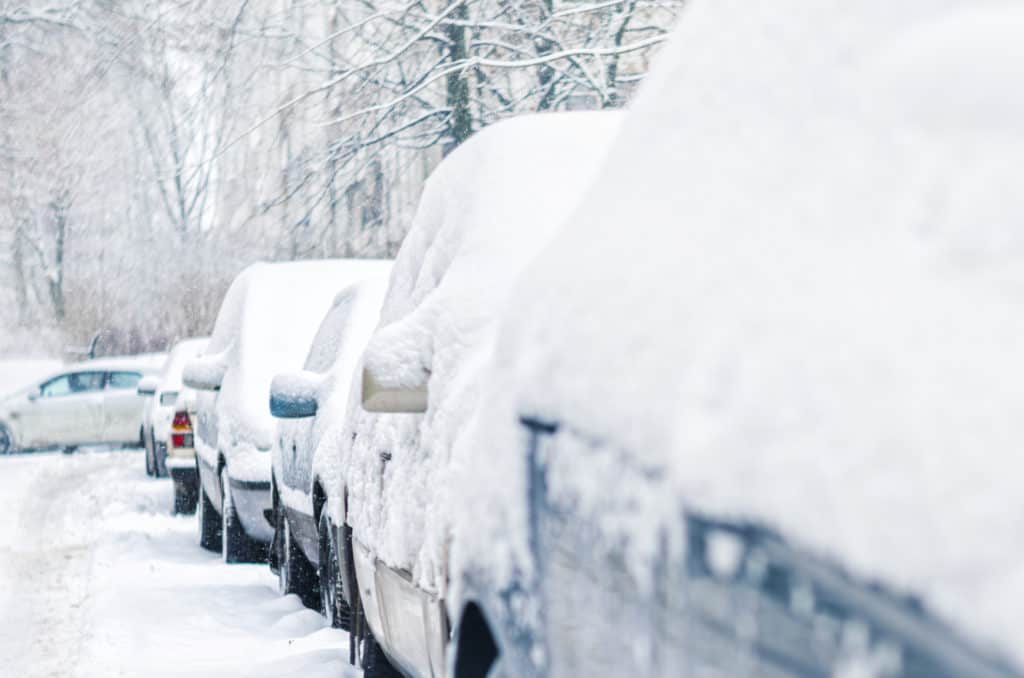 Having spent the majority of my childhood in Idaho, I am quite used to snow and harsh winters. For many people, however, snow and ice being part of winter is quite a different experience. While I lived in Danbury, I had several roommates.
Come winter, I found myself driving any time we left the house! My bunkmate was from Alabama and had never really had a snowy winter growing up, so driving in snow and ice was a terrifying prospect for him.
For those who are not used to seeing all four seasons, it can be quite a change. Moving to Danbury brings a beautiful fall with every color of leaf imaginable, and vibrant, green spring.
Between the two, however, comes a harsh New England winter with plenty of snow and freezing temperatures.
If you aren't used to cold winters, you might want to research how your potential apartment or house is heated and the cost of keeping it warm all winter. Cars will need some extra care in winter, especially with salt trucks grazing them as they spray the roads.
White winters can sure take some getting used to!
13. High Taxes and Cost of Living
Did you know that the cost of living in Danbury, Connecticut is 29.7% higher than the national average? source

Based on where you live now, moving to Danbury could be more expensive.
It is important to check your income against any potential expenses you will have in Danbury to make sure that you can afford the move. There may be some great opportunities in the area for jobs but it might not be worth paying more for everything.
12. Property is Very Expensive
According to salary.com, property in Danbury typically costs 17.7% more when compared to the national average.
Housing in the area falls under two categories. The first is the older housing in the area. Much of these larger, older houses are close to the center of town in prime locations, driving up the prices of the property itself.
The second category covers the newer houses and developments that are spread out from the city center. These properties are much newer but are in more remote, spread-out locations.
Because of the location, prices can potentially be much higher, especially if the property has more land.
11. Neighborhoods are Heavily Distributed by Income
A quick look around Danbury on Google Maps can quickly illustrate the discrepancies in the various neighborhoods.
As I have mentioned previously, many of the older homes are clustered in the center of town. While these houses are larger, they are old and many have been walled off into multiple apartments for each house.
This has supplied much of the town's lower-income housing and many of these apartment houses have seen better days. Much of this housing is east of the main street and in the center of the town.
In the southwest area of town is a large neighborhood with many of these older houses as well.
The main difference is that this southwest neighborhood has seen many renovations and updates to the homes. Even crossing a street you can tell the difference in income and upkeep of the houses. The properties in that area are much larger and more valuable.
10. Schools are Large and Crowded
The local high school, Danbury High School, is known as the "Danbury Hatters". It is among the top 20% most diverse schools in Connecticut. Here are a few statistics about the local high school to give you an idea of what it is like.
All of this data is for the 2017 to 2018 school year. (source

)
Danbury High School serves 3,115 students in grades 9-12.
Danbury High School placed in the bottom 50% of all schools in Connecticut for overall test scores (math proficiency is bottom 50%, and reading proficiency is bottom 50%) for the 2017-18 school year.
The percentage of students achieving proficiency in math is 22% (which is lower than the Connecticut state average of 47%) for the 2017-18 school year.
The percentage of students achieving proficiency in reading/language arts is 54% (which is lower than the Connecticut state average of 57%) for the 2017-18 school year.
The student: teacher ratio of 16:1 is higher than the Connecticut state level of 12:1.
Danbury High School's student population of 3,115 students has grown by 5% over five school years.
The teacher population of 200 teachers has grown by 6% over five school years.
Danbury High School is ranked within the bottom 50% of all 951 schools in Connecticut (based on combined math and reading proficiency testing data) for the 2017-18 school year.
If you have kids in school, this is something to really consider.
9. The City Layout is Very Difficult to Learn
Because the original city planning had a very different infrastructure than modern society, the layout of the city is very intricate.
There are many dead ends and steep roads. A forked freeway and several train tracks run through the main area of town, redirecting much of the traffic around, over, and under the tracks and freeway. Multiple streams cut further redirects into the city, forcing long, winding roads to handle more traffic to get around them.
8. Poor Sidewalks in Many Parts of the City
Many of the neighborhoods have very poor sidewalks or no sidewalks at all.
This can be a great concern for pedestrians, but mainly for families with children. Without clear sidewalks, it is important to be vigilant of children playing outside for parents and drivers.
It also can make it difficult to travel places on foot in the winters as there is no sidewalk to shovel and snow builds up.
7. Old Housing
To give you a bit of context on the town's origins, "Danbury, in Fairfield County, is located in southwest Connecticut, on the Still River. It was named in 1687, incorporated in 1702, and chartered as a city in 1889… Today, Danbury makes electronic equipment, machinery, and furniture and is home to Western Connecticut State University." (source

)
While houses from the 1600s aren't still in major use, many of the houses in the central part of Danbury are still quite old! If you are looking for newer housing, you will find yourself moving in on the outskirts of town, or moving into one of the apartment complexes that have been moving into the area.
6. Demographics Change Greatly by Neighborhood
Danbury is a very diverse town, which brings many cultural foods to small locally-owned businesses in town. Predominantly, there is a large Hispanic and Brazilian community in the town.
Unfortunately, the town has not seen an effective integration of these cultures into the community. The town has many pockets and streets that are predominantly Caucasian, Hispanic, or Brazilian, without integration due to people of similar cultures planning to move in similar areas together.
Over time, I hope to see a more blended distribution of demographics in the area.
5. It is a Heavily Trilingual town
Do you speak English, Spanish, and Portuguese?
If not, Danbury could be problematic at times. I loved the diversity of Danbury, and really enjoyed all of the cultural food and shops. The town is full of flavor and culture.
However, a large part of this is due to the high number of immigrants to the area. Many Brazilians and Hispanics who immigrate to the United States are able to do so with the help of family and friends already settled. In doing so, they bring a diverse, rich culture with them. However, settling in a new country can be hard, especially when that means learning English.
Spanish and Portuguese are both Romance Languages, deriving from similar structures. Because of this, many of the words between the two are the same. I grew up a native English speaker, and I later became a fluent Spanish speaker. After a short time in Danbury, I was able to learn conversational Portuguese due to the similar structure it has to Spanish.
Many of the local businesses are run by Hispanics from various countries and Brazilians. The food is delicious, but many times the menus are in Spanish or Portuguese or are only partially translated. Most servers speak very good English, but some have thick accents or only know a little English.
If you speak Spanish or Portuguese already, you will find yourself at home in Danbury. If you only speak English, however, you might want to be prepared to learn a bit of Spanish or Portuguese to really get to know Danbury better.
4. Connecticut Tends to Vote Democrat in Elections
This point is very straight-forward. Knowing the local politics is an important part of any move. Connecticut tends to vote more liberally, especially in more populated areas such as Hartford, or closer to New York City such as in Stanford.
Without getting political, I simply want to point out that legislation will follow a more liberal viewpoint, which can affect individual lifestyles.
I recommend you do your research into local laws and legislation to make sure that you will be able to feel at home in the Danbury and the Connecticut political structures.
3. Poor Parking Across Town
I mentioned before that the sidewalk network across Danbury is very poor. Similarly, parking availability is limited. Many areas have signs limiting parking, and unless you have a driveway, most parking is on the street and can be tight.
Do you feel confident as a parallel parker? If not, you might be stressed going anywhere in town.
2. High Drug Use for Teens and Young Adults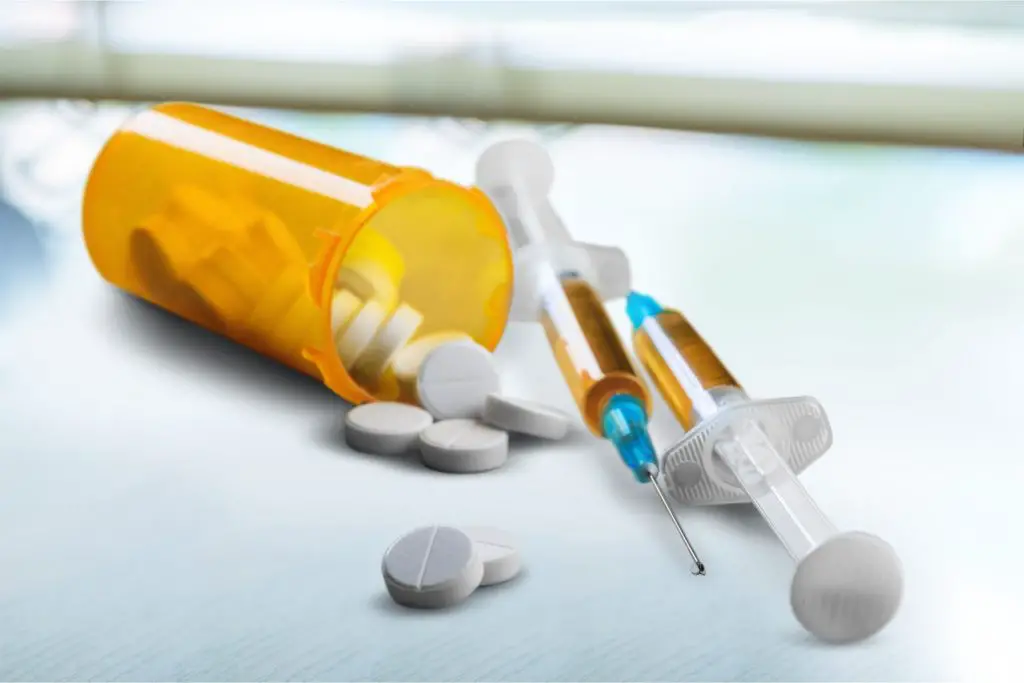 I don't have much in the way of statistics for you on this topic, but I do have many testimonials from multiple teens that go to the local high school.
Weed, Juul, vaping, and other entry-level drugs are quite common among youth. Every teen I spoke with who went to Danbury High School reported having been exposed to or offered illegal drugs on multiple occasions. If you have children, make sure to carefully instruct them about these substances.
Keep this in mind as you decide on moving to Danbury or not.
1. Home Maintenance Can be Costly
I feel like a broken record, but Danbury has been around for a long time. Many of the buildings are very old. While this does present a rich historical aspect to the town, building maintenance can be very expensive.
I highly recommend getting a house inspected before buying. Many houses have seen multiple renovations and might need more to be better insulated and be updated to allow for new appliances.
Several things to consider are how your potential home is heated, what utilities will cost, how many utilities you are paying, and how well insulated a home is.
Centralized heating can get very costly when houses are not properly insulated. The hot summers and cold winters will find every crack, driving your utility bill up. Old roofing can lead to leaks and expensive repairs due to rot, mold, and water damage.
Related Topics:
If you like the article above, here are some other similar articles you should check out!
13 Best Family Neighborhoods in Phoenix
Why Most Oklahoma Homes Don't Have Basements
17 Tips for Moving to L.A Without a Job