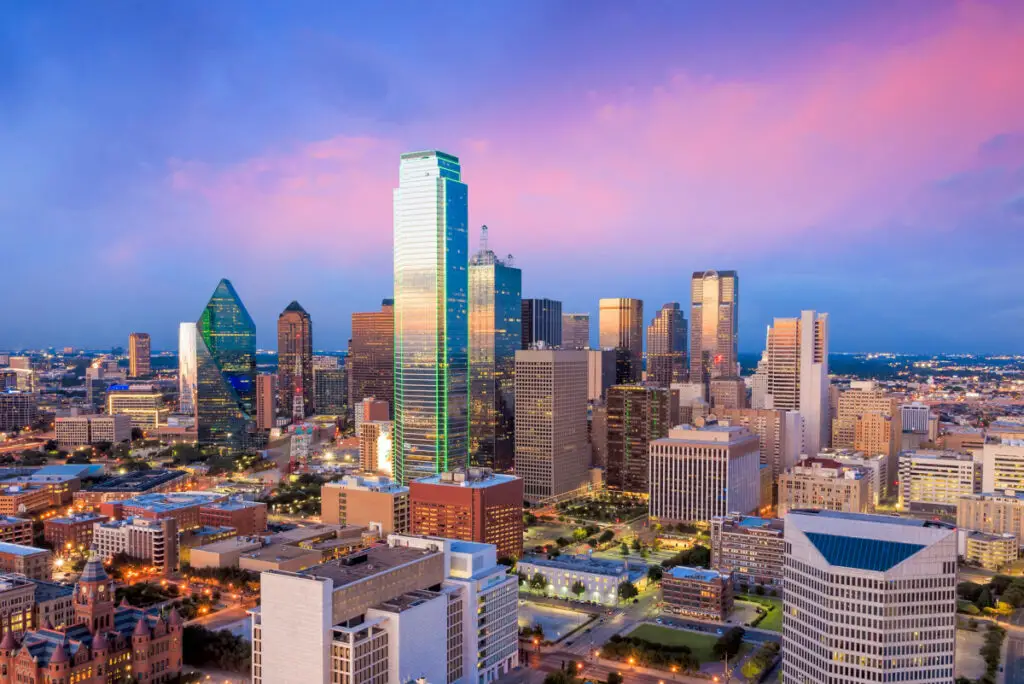 Dallas Texas is known to be a great place to live with mild winters and affordable housing. However, not everything is what it seems. Dallas can be a horrible place to live for certain people especially if they hate the heat, traffic, and driving for longer periods of time.
Continue reading to learn the truth about Dallas, Texas before you consider moving there.
1. Traffic and Constant Construction
Like every city, Dallas has its own share of traffic. But this traffic is horrendous. It seems as if there is always construction happening on the major roads in the city, causing lanes to close down and cars to back up. The construction in Dallas is never-ending, which gets annoying and bothersome over time. Since the construction is never going away, the traffic is never going away. If you are moving to Dallas, be prepared to spend long periods of time sitting in your car, rushing to get to every destination, or possibly being late. Dallas is the seventh worst city when it comes to traffic. Not a very great reputation to have.
2. Crazy Drivers
Continuing with the theme of transportation, Dallas has a reputation for being filled with crazy drivers who crave speed. One time I was stuck in some classic downtown Dallas traffic, and a car behind me was honking for me to go forward. They are too eager to get places, causing them to drive quicker than in other cities. The speed limits on highways are much higher, and drivers are always speeding. With higher speed limits and speeding combined, more than most drivers go 90 mph. The cops don't do anything about it either. If you are used to cities with lower speed limits, Dallas is not the city for you.
3. Toll Roads
Toll roads are everywhere in Dallas! It's almost impossible to travel across the country without paying for a toll road, but imagine going to the grocery store across town and paying a $20 toll just to get there. Sometimes the toll roads cost $15-20 depending on the day of the week and time. Be prepared to incorporate toll road fees into your monthly budget. There are eight toll roads in Dallas, all throughout the city. That might not seem like a lot, but over time they will get extremely annoying and inconvenient.
4. Not a Walkable City
Unlike most major cities, Dallas is not a walkable city. Most people love moving to cities because they can walk everywhere and get their steps in while running their daily errands. Grocery stores are around every corner, and your favorite restaurant is right below your apartment building. This is not the case in Dallas. It is very spread out, which some people may like, but you will need a car. It could take 15-30 minutes just to get someplace in Dallas, depending on where you live. Grocery stores may not take as long, but special errands like a doctor's appointment or your daughter's ballet recital will take more than 5-10 minutes to get there.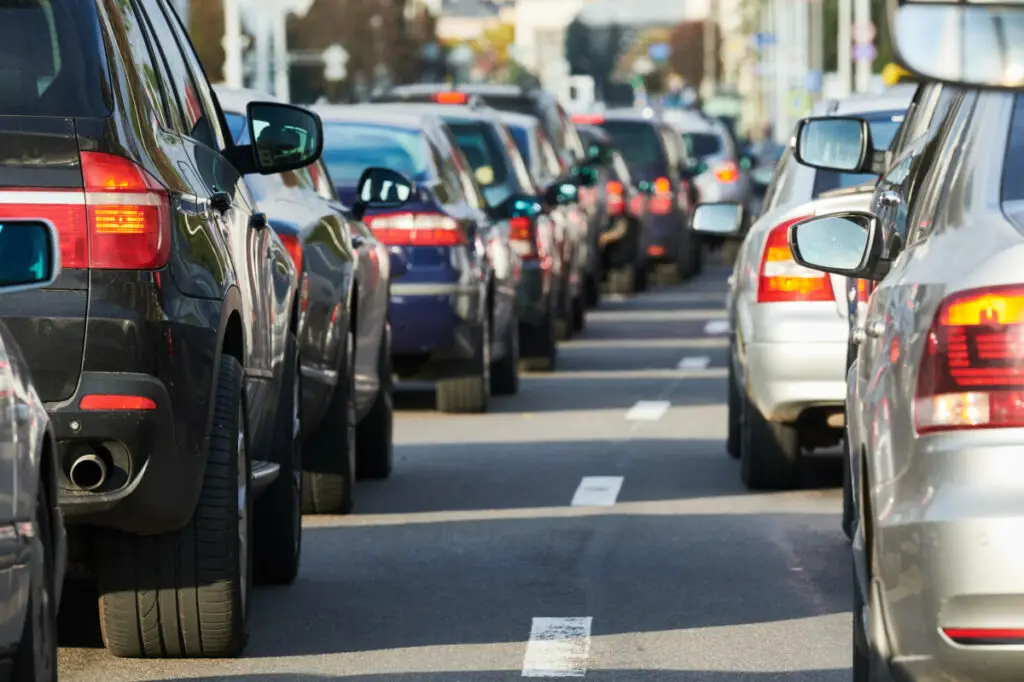 5. Public Transporation
In major cities, even if you need to go across town, it isn't a big deal because you can hop on the subway or take the bus. Public transportation is prioritized and made functional in most big cities, but not in Dallas. It is much easier to own a vehicle in Dallas than use public transportation. It saves time and energy. Dallas's main public transportation system is called DART. DART has buses, a railway system, streetcars, and other forms of transportation to get around the city. However, locals say that the transit system isn't reliable and is very time-consuming. You may have to take multiple buses to get to your destination. The best choice is to purchase your own vehicle, so add that to the list of moving costs.
6. Hot Summers
Moving on from transportation issues, the Dallas weather is brutal! Summers are intense, with temperatures averaging to 90 degrees, sometimes reaching 100 degrees. Not only is the weather hot, but it is humid. Not even the shade can save you. Your hair will be frizzy, your clothes will stick to your body, and you won't want to go outside unless it is straight to a body of water. Some locals choose to have their groceries delivered, just so they don't have to walk from the parking lot to the inside of the store. They say it doesn't take that long to be dripping with sweat. If you are moving to Dallas for mild winters, the winters aren't even that long. It is summertime most of the year, and not the pleasant kind.
7. Bipolar Weather
Besides the hot summer months, Dallas is very bipolar. It could rain, snow, and shine all on the same day, and you will never know what to expect. You could bundle up in winter clothes for the morning and need to change outfits multiple times throughout the day. For some people, it might be fun to never know what to expect. However, if you are a planner and need to know information beforehand, this bipolar weather may get on your nerves. If you are looking for consistent weather, Dallas is not for you.
8. Electricity Bills
Since it is so hot in the summertime, your electricity bills will skyrocket. The AC needs to be blowing constantly if you don't want to die from heat exhaustion. You may be able to figure out a time when it can be turned up, possibly when you are at work or nobody is home, but you will be miserable in the summer without cold air. Due to the constant stream of cold air, your electricity bills are going to be more than usual. Some people end up paying $500 a month for their AC, depending on the size of their home and how often they have it on. Be prepared for this extra cost every month.
9. Lots of Bugs
With heat and humidity come bugs. There are several annoying pests in the area like mosquitos, ants, and wasps, but the worst one is a cockroach. Cockroaches are difficult to deal with because they have the ability to fly. You may have them cornered with a rolled-up newspaper ready in hand, but as you move for the kill, they fly away and hide, increasing levels of anxiety from not knowing where it went and if there are more. Bugs are something that you will have to deal with in the Dallas area.
10. Property Taxes
One great thing about Dallas is that there are no state income taxes, but they make up for it with intense property taxes. Locals on average pay 2.5% in property taxes every year, adding around $5400 to their yearly costs compared to the national average of $3500. If you hate paying property taxes every year, don't even think about moving to Dallas.
11. Housing
Recently Dallas has gotten the reputation that housing is great and affordable, but this is not true. The suburbs outside of the Dallas-Fort Worth area may have amazing homes for an affordable price, but in Dallas, housing is not cheap. Most housing in Dallas is rentals, and prices have increased in the past few years. Apartments increased in rent by 17% in 2021 and are only continuing to rise. More and more people are moving to Dallas, making the demands for rentals much higher, with not as much supply.
12. Extreme Weather
Besides having humid summers and bipolar seasons, Dallas also suffers from extreme weather conditions like tornadoes and hurricanes. Usually, a region would only have to worry about one. The midwest gets hit with tornadoes while the east coast gets hit with hurricanes. However, due to Dallas's proximity to the midwest and the coast of the state, you could experience more than one type of natural disaster in your new city.
Of course, the city doesn't get hit by an actual hurricane. It isn't close enough to the coast. But it can still see the effect of a hurricane with flooding, thunderstorms, and hail storms. Dallas is also known to experience tornados and earthquakes, as well as a winter freeze every few years. When living in Dallas, you need to be prepared for all types of weather at all times.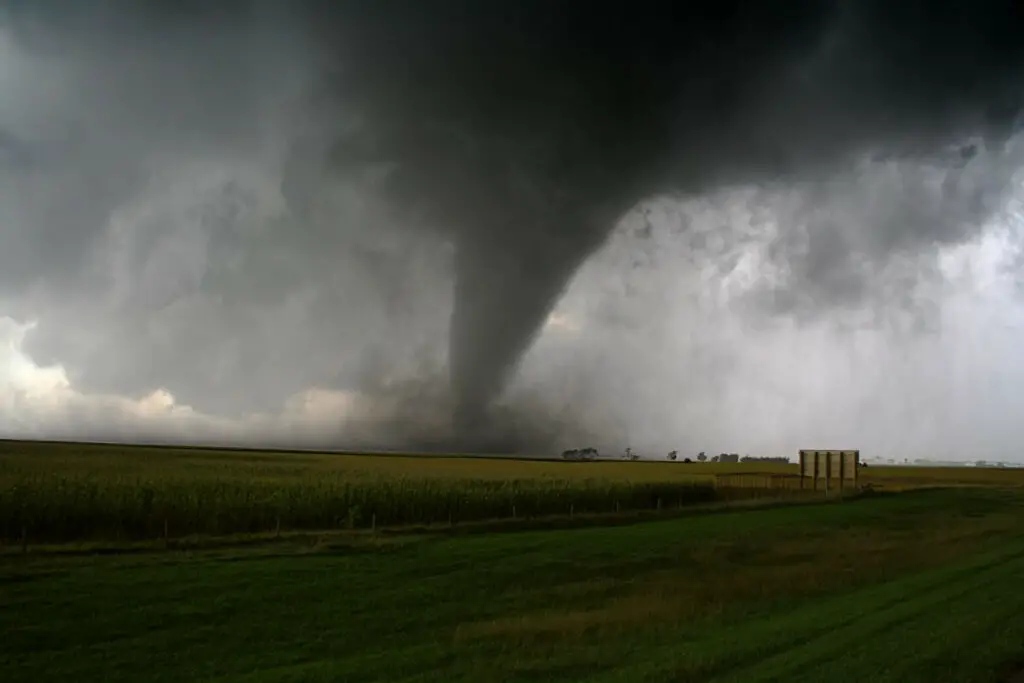 13. Southern Hospitality
Dallas is a part of the southern states, which comes with fried food and friendly neighbors. Everybody is so kind and welcoming, but a little too outgoing. Neighbors are known to get a little too close for comfort. This may not sound like a bad thing for some of you. However, if you are an introvert and value your space and privacy, you will need to adjust very quickly. Along with southern hospitality comes southern gossiping. People will want to know everything about your business, and end up spreading it all around town. Boundaries will need to be set when you move to Dallas.
14. High Crime Rate
Dallas has one of the highest crime rates in America. I know, not what I expected either. On the crime index, Dallas is number five on the list, with 100 being the safest. This means that Dallas is only safer than 5% of cities in America. That is not so reassuring.
15. Fast-Paced City
Dallas is a very fast-paced city. This might be normal o you if you are moving from another city but if you are moving from the Suburbs to the city, it will be a big adjustment. Life is quick and fun and busy and moves fast. There are so many amazing activities and events to attend in the city but sometimes it feels as if there is too much going on. It's difficult to just pick one activity to do or one crowd to hang with. There are so many opportunities. A slow-paced life is out of the question. If you are the type of person who likes to be busy all the time, then Dallas is for you. If not, stop packing those boxes.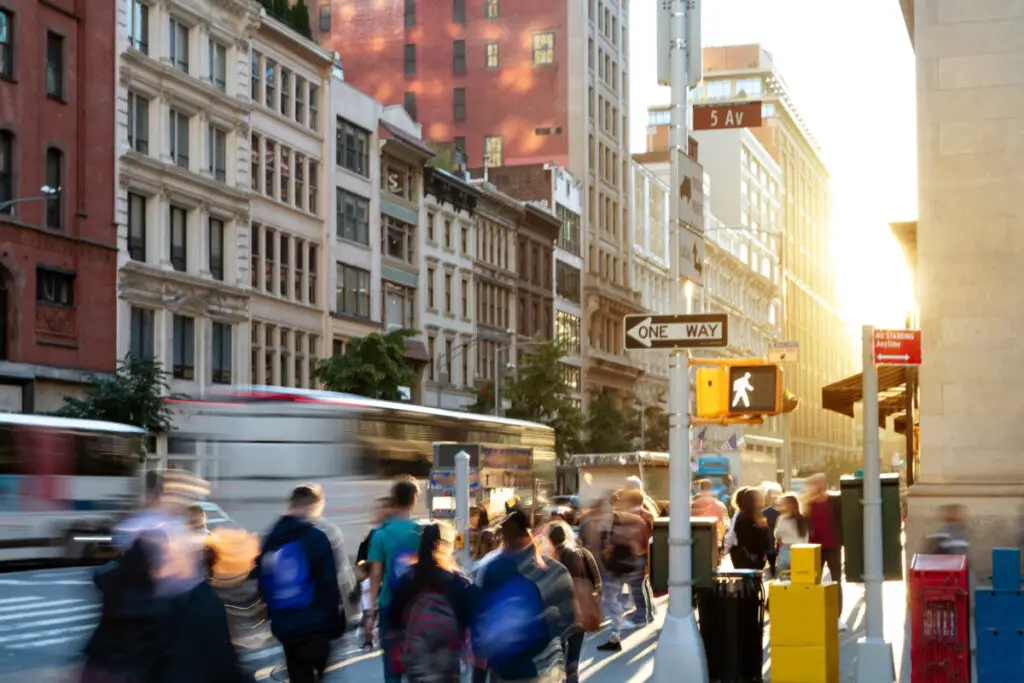 16. Not a Lot of Scenery
Dallas does not have a lot of scenery. It can be very green at times, but it is also very flat. There are no mountains or beaches. Dallas is a few hours from the coast, but the beaches in Texas are nothing compared to California or Florida. They can end up being pretty dirty with water that is somewhat appetizing to swim in. It's the best of no worlds. This is a complaint that many locals have.
There are lots of activities to participate in, but not a lot of them involve being outside. Even if you do find something to do outside, it may be too hot to participate. If you are moving from an area dense in mountains or lined with beautiful beaches, Dallas will be a step down for you. Locals are used to having no outdoor attractions, but you will have no idea what to do with yourself.
17. Growing Quick
Due to recent world events, citizens of states like California and New York are wanting to move to less expensive states. Texas, being one of them. Dallas had the reputation of being a city with a low cost of living. However, since everyone is wanting to move to Dallas, rent prices have gone up, as previously mentioned. The overall cost of living will soon go up as well. Dallas is becoming a busy city with people from busier states coming in fast. It may be better to move outside of the city into one of the suburbs, especially if you are on a budget and have a large family. That way you can be close to the city but still enjoy the positives of living in a suburb.
It's important to know everything about a city before you move there. Dallas could be a great place to live if it didn't have transportation issues, extreme weather, high crime rates, and higher-than-average expenses like electricity and property taxes.
Related Topics:
If you like the article above, here are some other similar articles you should check out!
9 Famous Celebrities Who Live in Dallas, Texas

Is Dallas, TX a Liberal City?

Is There Public Transportation in El Paso, Texas?