Cottonwood Heights is one of the many outer suburbs of Salt Lake City and is one of the most well-sought-out ones at that. This city is knowns as "the city between the canyons," as it is nestled directly between two of the most popular canyons in Salt Lake County.
At face value, Cottonwood Heights is great, but due to the demand for living in the area and the popularity of the canyons, this city falls short in many ways. I have lived in Cottonwood Heights for almost 22 years now and have come up with 17 reasons you should not move to Cottonwood Heights, Utah.
17. Near Salt Lake
Salt Lake City (SLC) is the capital of Utah, so it is a very big and busy city. People living in Cottonwood Heights are close enough to Salt Lake City that they have to deal with commuter traffic. You will also see a lot of traffic on the weekends when SLC has cool events.
To find fun things to do, you will probably want to go into the big city. There are also more job options available. If you live in Cottonwood Heights, you will probably spend a lot of time driving to and from Salt Lake City, so you might as well just move there instead.
16. Very Religious Community
Cottonwood Heights, similar to the rest of the cities in Utah, is not very religiously diverse. Nearly 60%

of residents are part of the Church of Latter-Day Saints (LDS), although they are more commonly known as Mormons. About 13% have another Christian affiliation. The vast majority of people living in Cottonwood Heights are religious. If you are not religious, you may find it hard to fit in or feel left out of a lot of community events. Since there is such high demand, there are church buildings all over the city.
Many people are eager to share the joy of their faith with their neighbors. If you aren't interested in hearing about religion, you may be frustrated by its prevalence in Cottonwood Heights, Utah.
15. Cost of Living
Cottonwood Heights

has been growing a lot over the past few years. Due to the growth, there has been a high demand for more commercial buildings and homes. This has made the cost of living skyrocket, especially with the economy fluctuating in recent years.
Not only are you paying through the roof for a home, but you're also going to drop quite a bit of money at local grocery stores and restaurants. Cottonwood Heights gets a high number of commuters and tourists every year, which affects prices and causes them to go up for everyone in the area.
There also are also not that many employment opportunities in the area that match the high cost of living. A lot of jobs in the area only pay minimum wage, and the jobs that offer more than minimum wage tend to be filled pretty quickly. So, if you want a good employment opportunity, you'll have to travel to neighboring cities.
14. Real Estate
Real estate is in extremely high demand in Cottonwood Heights. There are both new homes and old homes in the area, but all homes are priced pretty high.
Cottonwood Heights has recently been building new neighborhoods and developments, but you will pay to get into those new homes. These homes usually start at $1 million and go up from there. If you are looking to get into something under a million, you will have to go for an older home.
The older homes are still pricey though. The older homes sell anywhere between $500,000 and $1 million. With the economy constantly fluctuating and changing, these homes in this area only appreciate in value.
In Cottonwood Heights, you pay more for the location than you do for the actual home. This city is located between one of the two largest ski canyons in Salt Lake County. This makes the area very well sought out by many. Not to mention that a lot of the homes sit on a mountain, so the views of the valley are just incredible. So, if you plan on buying a home, plan to pay a lot more than you expect.
13. Tourism
Tourism is extremely high in this area due to the two canyons. These two canyons (Big Cottonwood and Little Cottonwood) thrive off of ski traffic and tourism throughout all seasons. Due to this, Cottonwood Heights has built a lot of its profit off of people staying in the city during the busy seasons.
There are a lot of commercial hotels and such around this area that are meant for tourists. Tourism has made Cottonwood Heights an extremely busy city, which has posed issues to its residents, especially those who live near the canyons. While this city is building itself up to handle more tourism, it's neglecting its residents while doing so. If you're looking for a place that puts more focus on its residents, I would suggest going elsewhere.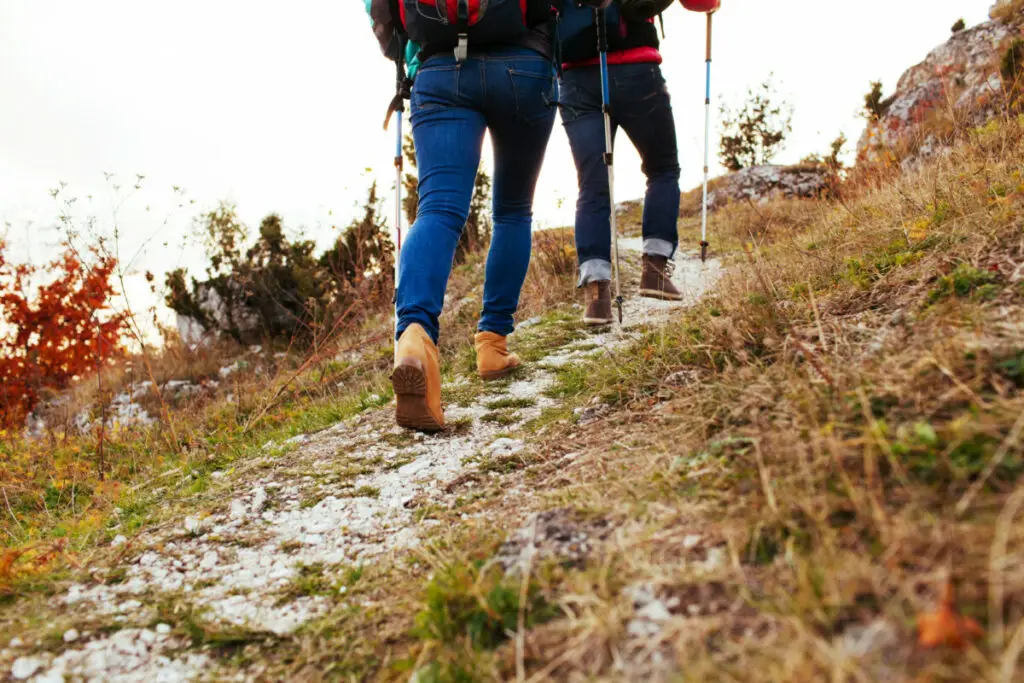 12. Traffic
Due to the amount of tourism, there is so much traffic in the area. In recent years, Cottonwood Heights has widened a lot of roads and put in new traffic features to help the amount of traffic. Unfortunately, the traffic just continually grows, so whatever effort they have made years previous to help the traffic doesn't work for long.
The traffic to the canyons is probably the worst, especially during the ski season. The issue with this is there is a plan to have the road widened within the next few years, but it is at the expense of its residents. This would make it very dangerous for residents in the area when getting in and out of their neighborhoods. Not to mention that there will be homes that will be taken down in order to complete the road expansion.
Current residents in the area are trying to fight this plan, but there is no guarantee that their efforts will work and protect their beloved homes in the area. There are also current studies happening to see what the road expansion will do to the environment if the road were to be widened.
11. Politics
The politics in the area are interesting. Cottonwood Heights used to be more conservative, but in recent years it has become more liberal. There is a good split between both parties around the area, but I do believe it will become more liberal over the next few years.
There are a ton of people who support the LGBTQ+ community here, and there are small pride parades held in the area. There is an emphasis from the city council to support our neighbors no matter their race, gender, sexuality, or identity. Overall, this is a very accepting area in that sense.
If you are looking for a more apolitical area or a community that leans more conservative, I would suggest going elsewhere.
10. Wildlife
Wildlife is very active around this area because the homes are right at the base of the two canyons. Wildlife can be very exciting and very beautiful, but if you have pets or children, this could pose an issue. Wildlife around the area can be very dangerous and has caused issues for some residents.
Here is a list of just a few of the animals you can see around the area:
Deer
Moose
Cougars
Snakes (both harmless and poisonous)
Rodents
Wolves
Bear
There are more wild animals than just that, but these are a few that have been seen in the area. Deer, cougars, and snakes pose the most threat to residents and have caused issues in the past.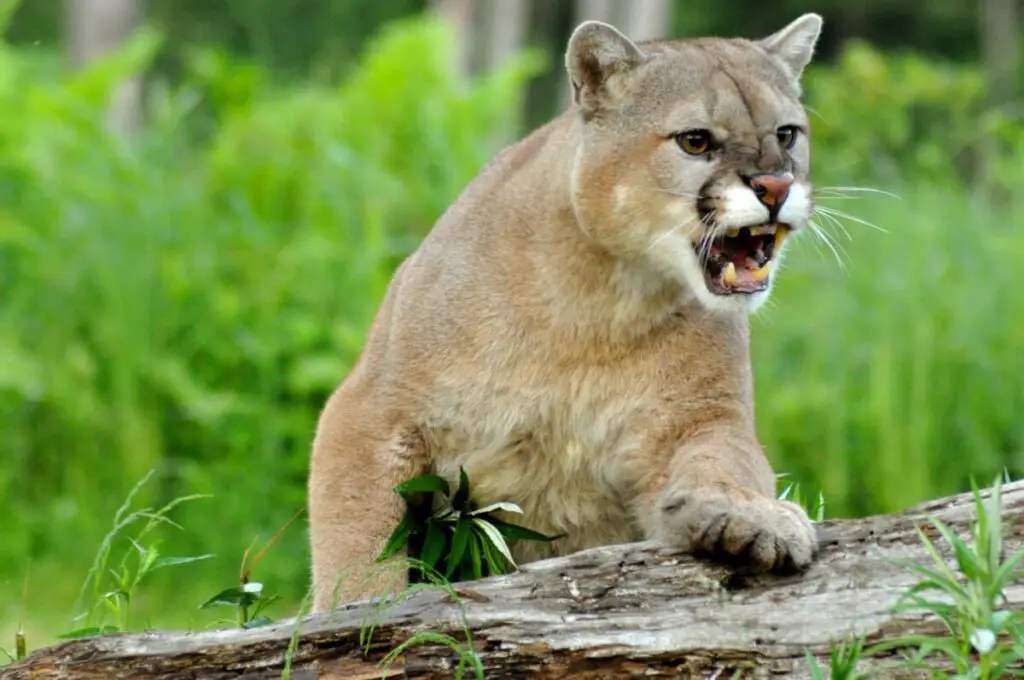 9. Wildfires
Utah is naturally a very dry state and because of that, wildfires often occur every year. There are hundreds of homes that are directly on the mountain side and they pose the highest risk of fire danger. There are no fireworks allowed in any of Cottonwood Heights to prevent fires.
Thus far, Cottonwood Heights has yet to have a wildfire happen on the mountainside since becoming a city, but there have been plenty of other wildfires that have happened due to the illegal use of fireworks in the area in recent years.
8. Weather
The weather in Cottonwood Heights is my least favorite thing about this area. Utah naturally has odd seasonal changes throughout the year, but Cottonwood Heights faces its own issues with that.
During the winter season, Cottonwood Heights usually gets about double the snow other areas get because of the canyons. This city also sees very wet and very heavy snow. With this comes very dangerous driving conditions and the city is not the best at getting snowplows out by the time people have to commute for work.
Summers tend to be extremely hot and are what cause the mountains to become very dry and pose a fire risk. Summers in the area can bring drought as well.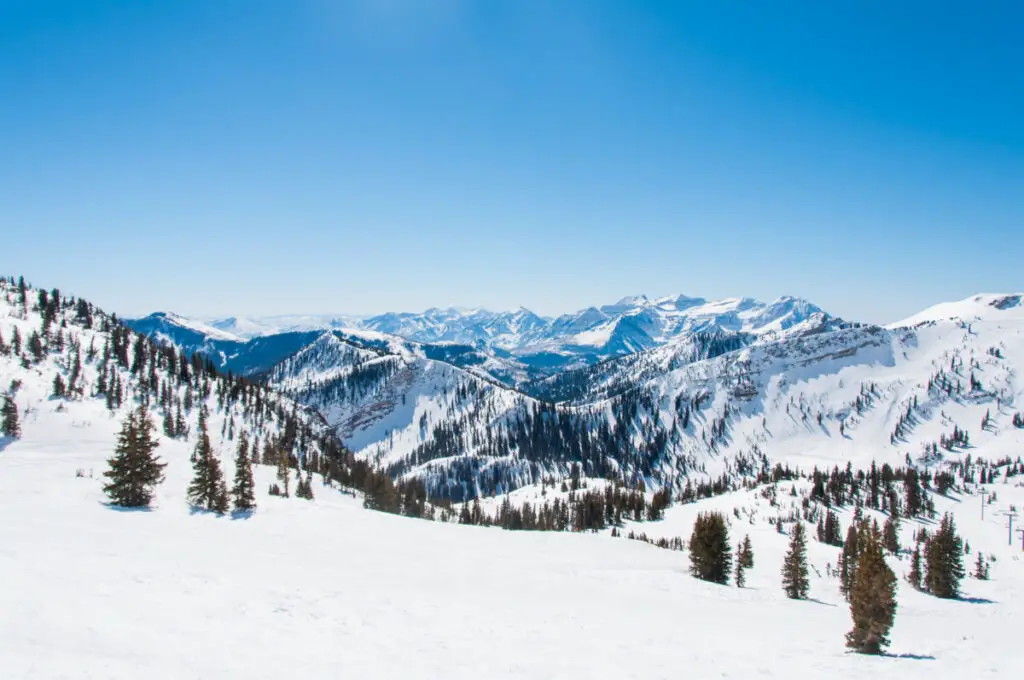 7. Natural Disasters
Natural disasters can happen anywhere in Utah, but Cottonwood Heights has a few extra threats that may make you consider going elsewhere. Obviously, there are wildfires that can start from lightning and there does tend to be quite a bit of lightning in the area during the spring and summer seasons.
Cottonwood Heights also does sit on a fault line, so earthquakes are always a risk in the area. In March 2020, there was an earthquake in Magna that was felt in Cottonwood Heights.
In recent years, the area has also seen very heavy winds that have broken many trees and even caused damage to homes. Microbursts in the area have become very common and can cause a lot of damage if you are not regularly taking care of your trees and homes.
6. Ski Season
Ski season in the area is very big and can cause a lot of problems for residents. In order to prevent avalanches in the canyons, they will do canyon blasting a couple of times a season. This can cause a lot of traffic backup for hours on end. They do not typically notify residents of these blasts unless you are actively looking on the city's social media pages.
Ski traffic naturally does back up quite a bit, especially if the canyons are full. They will not let anyone into the canyons if they are completely full, which causes a backup of cars waiting to get in. Cottonwood Heights has added quite a few parking lots to the area to encourage carpooling and taking the ski bus, but those fill up very quickly as well.
This causes many issues for residents because they tend to not be able to get out of neighborhoods due to the backup and traffic. These backups also add to commutes.
5. Canyon Policies
Canyon policies are very strict and can sometimes be a downside to the area. While you may have many hiking trails right in your backyard, there are very strict rules on what you are allowed to bring with you on those hiking trips. There are some areas that don't even allow you to have food.
One of the biggest complaints that come from residents is their no-pet policy. In both canyons, they are very strict on pets, even if the pets are in the vehicle. You cannot have pets anywhere in the canyons and for some people, this is a deal breaker, as they like to take their pets on drives and hikes.
4. Land Development
Land development is definitely an issue in Cottonwood Heights. The amount of growth over the years has made it so land is very hard to come by. Cottonwood Heights is struggling to handle the amount of growth that is being demanded and because of it, what little land they have is beyond expensive.
3. Property Taxes
Property taxes have only gone up over the years. If you buy a home in Cottonwood Heights, expect to pay a lot of money in property taxes every year. The high demand for homes and the value of the homes in the area continually make property taxes go up.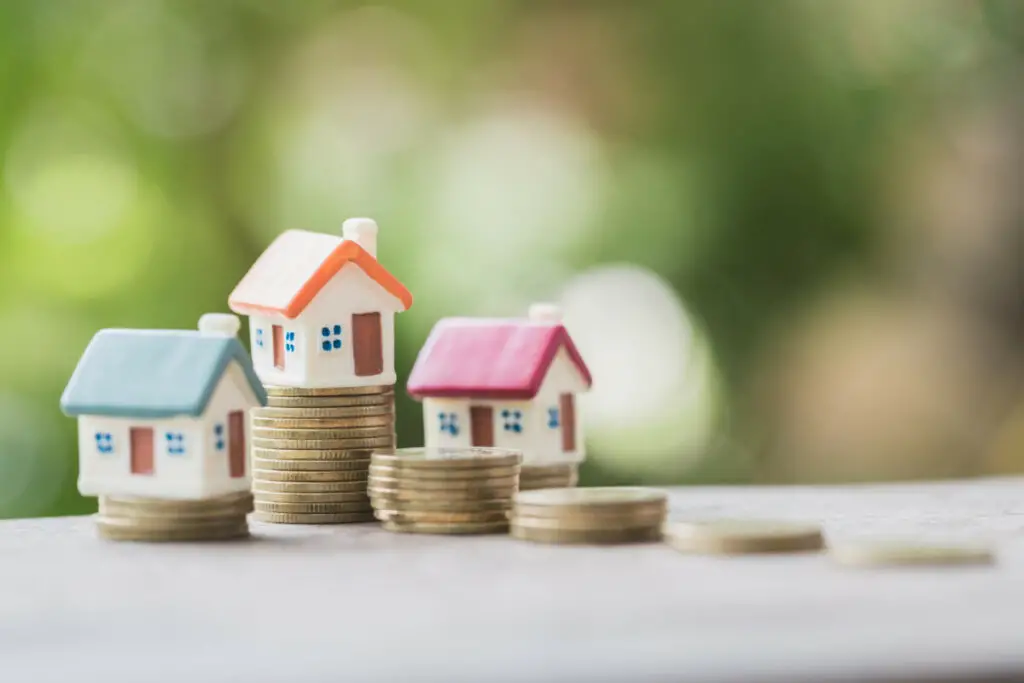 2. City Assessments
In recent years, there have been many city assessments that have been good for the city's economy but have really hurt its residents. There have been many spikes in gas prices that have caused the taxes on gas to go up, which has made it really hard for local residents.
There have also been recent city assessments on utility taxes which make utilities go up in price about every few months. This makes it really hard for residents to afford to live in the area.
1. School District
Canyons School District is the district of all the public schools in Cottonwood Heights. I attended school in the Canyons School District for many years and it was overall a pretty good district to be in.
Canyons School District is rated the 9th best school district

in Utah. This school district has a high graduation rate and provides the standard Utah State education. The one thing I would warn about when attending the high school in the Cottonwood Heights area is the amount of substance abuse that happens at the school. Brighton High School has a known problem with substance abuse, but that can happen in any high school.