Many people wanting to relocate to a small town with great views, low housing prices, and personality might consider Cedar City, Utah an excellent option. Its proximity to national parks and ski resorts and abundance of art festivals attracts retirees and young families. However, Cedar City has some characteristics that would scare newcomers and even send natives of the town running. As a native of Cedar City, my experience with the town was filled with negatives and positives. For those looking to move there, I would give a word of caution.
17. The Low Cost of Living is Misleading
Cedar City's cost of living is relatively low, especially when compared to out-of-state pricing and national averages. While this might seem like a good reason to consider moving there, the reality is, Cedar City has economic difficulties. Housing prices are low because most homes are old and residents don't make a lot of money. The cost of building a home is relatively low as well, but builders and homeowners struggle with Cedar City's weird soil.
16. Bad Soil
Cedar City has the infamous "collapsible soil" of southern Utah running through the city. This soil expands and contracts when it rains or snows. Buildings often have cracked foundations and sometimes begin to sink into the ground. These buildings require piers to strengthen the foundation, costing thousands of dollars. Often, those piers aren't effective. Homeowners lose hundreds of thousands of dollars due to collapsible soil. Houses end up foreclosed, their owners bankrupt. Don't build a home in Cedar City, unless you plan to spend twice the amount that you should.
15. Drugs
Because of the low income and relatively slow economy, the drug trade is active in Cedar City. It is not uncommon for cops to stop cars transporting marijuana, meth, and heroin. Cedar City sits on the I-15 freeway and intersects with several known drug transportation routes. This drug route is often called a "pipeline" for drug traders as it leads to many other areas of the United States and isn't heavily patrolled. Some of the drugs seized by police in Cedar City have amounted to millions of dollars. Having a drug trade in town brings in criminals, and kids have an easier time getting drugs. The town isn't as family-friendly as you might think. Drugs play a big role in the crime rate in Cedar City.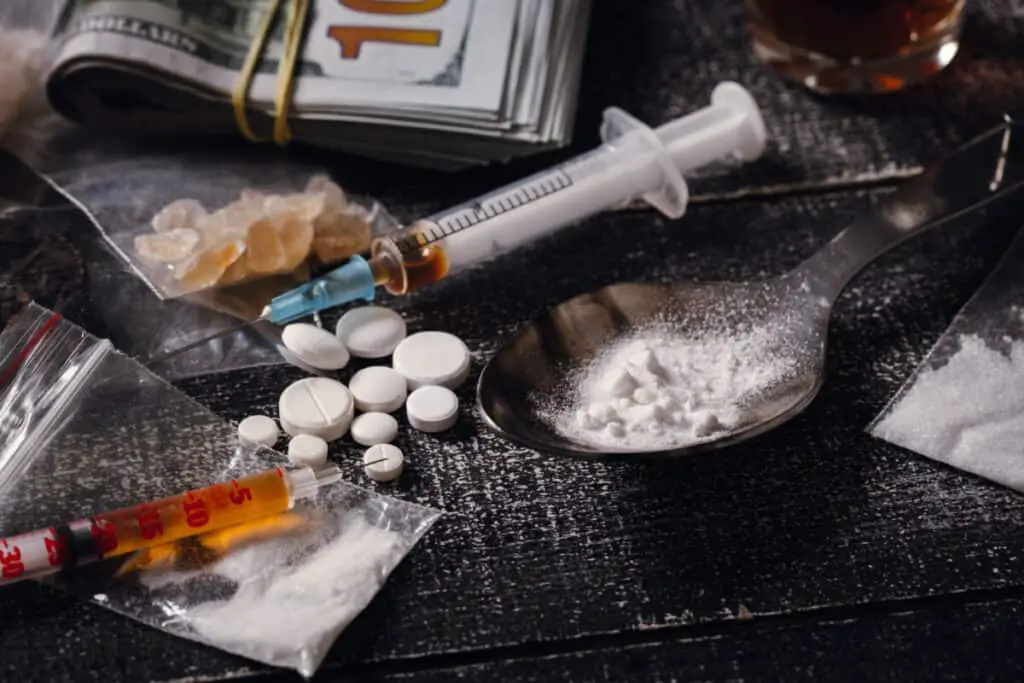 14. No Good Schools
Going back to the misleading low cost of living, the schools aren't funded well by the town. Low incomes mean tax dollars are also low, and schools in Cedar City rarely have enough money for their students. Teachers are underpaid, sometimes under-qualified, and under-funded. Students have fewer opportunities to attend AP classes, concurrent enrollment classes, and academic conferences.
Dropping out of high school is common. While students, teachers, and administrators have fought to get a quality education, the struggle is obvious. Newcomers should expect their children to face obstacles in school they wouldn't otherwise face in a well-funded community.
13. University town
Cedar City is home to Southern Utah University. While this may be an attraction for young people, families and older people won't like the social atmosphere. The students aren't known to cause trouble, but the town has the energy of a university town. There are football games, student events, and young adult activities in town that can cause some annoyance to residents. Some residents complain about the noise, not to mention the drugs. With a drug trade in town, it's not a stretch for college students to find and use drugs.
12. Shakespeare
The Utah Shakespeare Festival takes place in Cedar City. There are several theaters in town and a yearly Renaissance Festival. However, the Renaissance festival often brings less-than-desirable business in town, like prostitution and gambling. The Utah Shakespeare festival can be very fun for theatre lovers, but the number of tourists might be a bother. The tourists flood the small number of restaurants in town and crowd the downtown area. If you're a fan of Shakespeare, make a visit to Cedar City, but don't move there.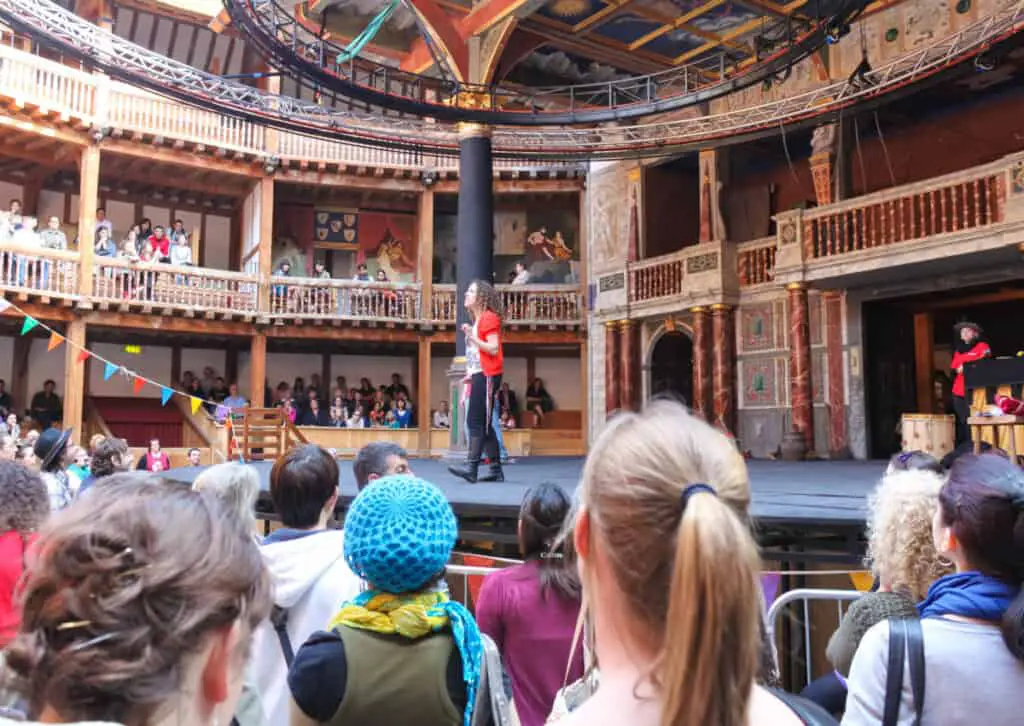 11. Middle of Nowhere
Cedar City is in the middle of nowhere. The closest city is St. George, with only 85,000 people. Three hours west is Las Vegas and three hours north is Salt Lake City. Otherwise, Cedar City is nearly alone in southern Utah. When the Shakespeare festival isn't going on, the town is boring. Kids, especially teenagers, can get into trouble when they're bored. Trouble in Cedar City can involve the drug trade. More often, teenagers will head out of town for entertainment, sometimes to Las Vegas where trouble can be found all over.
10. Too Windy
The wind in Cedar City can be torrential. The highest speed recorded was 75 mph in Cedar City, and a wind speed of 101 mph was recorded in nearby Zion National Park. For reference, Chicago, famously known as "the windy city," has the highest wind speed of 74 mph. Residents of Cedar City lose trampolines, outdoor furniture, window shutters, garbage cans, and dog houses to the wind. If you move to Cedar City, think about nailing down your belongings outside, or you might lose them on a windy spring day. (source)
9. Too Dry
Cedar City is also too dry, especially in the winter. Its altitude is 5800 feet, well over a mile above sea level. However, Cedar City doesn't get enough rainfall in a year and still qualifies as a desert environment. Winters and summers are bone dry. This can be a benefit, as mosquitoes and flies are uncommon in the area. However, dry air leads to health issues over time. People are more likely to develop COPD and other pulmonary diseases. Breathing becomes more difficult at high altitudes and less oxygen gets to the muscles.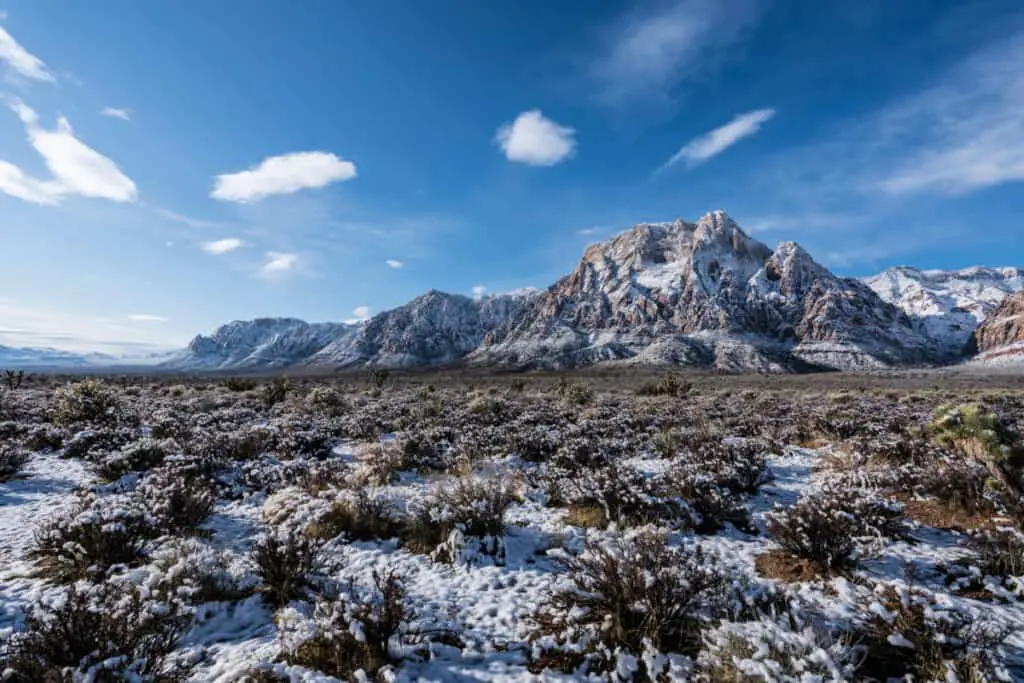 8. Mormons
There are many members of the Church of Jesus Christ of Latter-Day Saints (LDS) in Cedar City, and visitors can tell. About seventy percent of the population belongs to the Church of Jesus Christ of Latter-Day Saints, sometimes nicknamed the "Mormon" church. City policies and laws have been influenced by the high LDS population. Because of this, the town tends to be conservative and has little cultural diversity. If you are LDS, Cedar City might be a great place for you. If you aren't, expect a culture shock and many church steeples.
7. Depressed Economy
Cedar City, while growing, has a depressed economy. New businesses don't do well. The minimum wage is the same as the federal minimum wage of $7.25. It's common for restaurants to go out of business within a few months of opening. A lot of the buildings are abandoned. Houses are often foreclosed on and sometimes condemned when Cedar City's harsh weather tears them to pieces. It's easy to lose money there, and much harder to make money.
6. Depressing History
Cedar City has a few moments of depressing history which seem to have left a mark on the town. The Mountain Meadows Massacre was a series of disputes between LDS settlers in southern Utah and passing pioneer groups from the east. Miscommunications created an escalating resentment between the two parties. On September 11th, 1857, armed men from Cedar City stopped an Arkansas pioneer train whose cattle were grazing on their land. The men shot around 120 people from the Arkansas train, killing all the adults.
Theories about who was involved, including Mormon men and Paiute Indians, are still forming as historians try to put together what exactly happened that day. Rumors of traveling murderers from Arkansas poisoned water and cattle, and impending war all played a role in the ultimate massacre at Mountain Meadows. The massacre left a mark, and many people in Cedar City have ancestors who were involved. The topic is still a touchy subject today and most locals are reluctant to discuss it.
5. Wildlife
Cedar City may not have mosquitoes, flies, or ticks, but it does have some rather dangerous wildlife. Cougars, or mountain lions, are common in the area. Hiking around Cedar City requires a watchful eye. Sometimes, cougars wander down from the mountains to the city. Locals have reported coyotes in the area as well. Cougars and coyotes rarely attack humans, but they have been known to do so, particularly children who appear less threatening than adults. They will also catch and eat small dogs, cats, and livestock.
Deer are a nuisance and can be dangerous. They will eat nearly everything in your yard, especially garden vegetables. They can hop tall fences easily. They cross roads frequently and hitting one can total a car and kill the passengers. Nearly every road in Cedar City has a 'deer-crossing' sign and it's quite common to hit a deer on a dark night.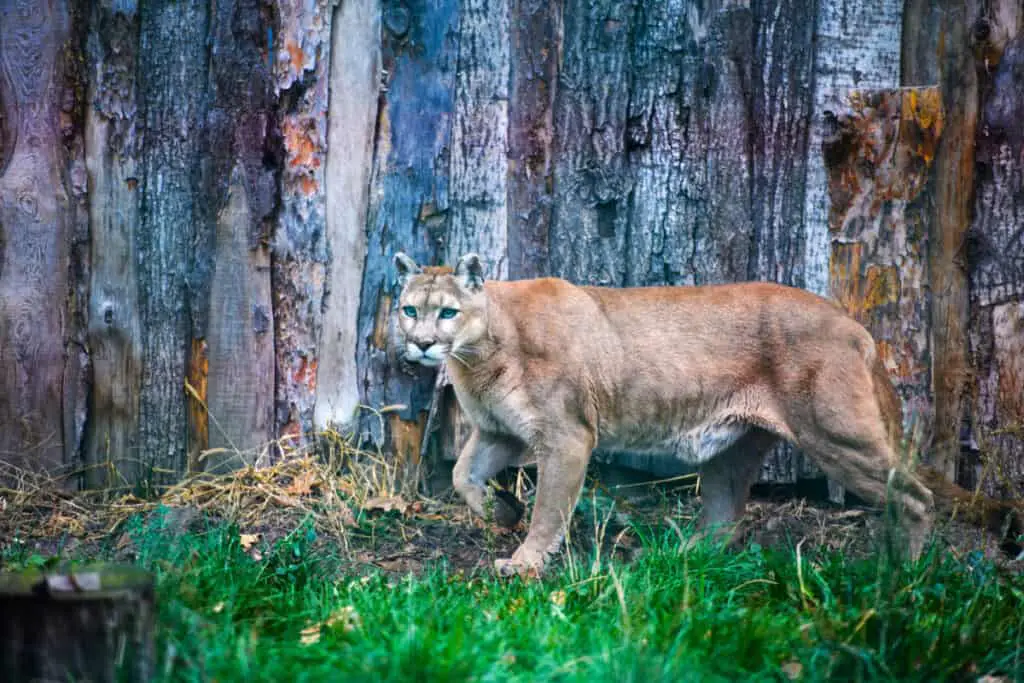 4. Too Small
With a population of only 32,000, Cedar City is a rather tight-knit community. Most of the money in the community goes to schools (which still don't have enough) or controlling the drug trade. Public services in Cedar City are hard to find and low-quality. The hospital is small and poorly funded. Anyone with something worse than a swollen appendix or broken foot will need to consider a Las Vegas or Salt Lake City hospital instead.
3. Too Many Tourists
U.S. National Parks and ski resorts bring tourists in both the summer and winter to Cedar City. Hotels and restaurants fill up quickly. Tour groups come with buses and crowd the downtown. If you move to Cedar City, don't expect to visit Zion National Park or Brian Head ski resort whenever you feel like it. So many tourists visit that parks have to sell permits and limit the number of people they let into the park. The crowds are too intense during summer and winter, leaving locals in the spring and fall to enjoy. However, the spring and fall are bad times for hiking and skiing. If you move to Cedar City to be near national parks and ski resorts, you'll be disappointed.
2. Nowhere to Shop
This may seem like a superficial issue, but it's more important than you would think. Cedar City has a Walmart and a few family grocery stores. There aren't many options. If you want options, you'll need to travel to Las Vegas or Salt Lake City, both an expensive trip. Clothing and furniture stores are few and far between. You won't find anything designer in Cedar City.
More importantly, it's difficult to find good produce and other foods. Cedar City is surrounded by deserts on all sides. While the main work in Cedar City is farming, farming produces alfalfa and livestock, not grocery store produce. Grocery stores have a hard time getting fruits and vegetables soon after they're harvested.
Strawberries and blueberries are usually wrinkled by the time they reach the shelves in the grocery store. If you want fresh herbs, you'll need to grow them yourself. Lettuce is usually wilted and apples are bruised. Quality meat and fish are hard to find as well. Finding fresh fish is nearly impossible, making real sushi a rare treat in Cedar City. Meat is usually frozen and thawed a few times before it's purchased. If you want quality meat, you'll have to purchase it from a local butcher, whose prices are ridiculously high.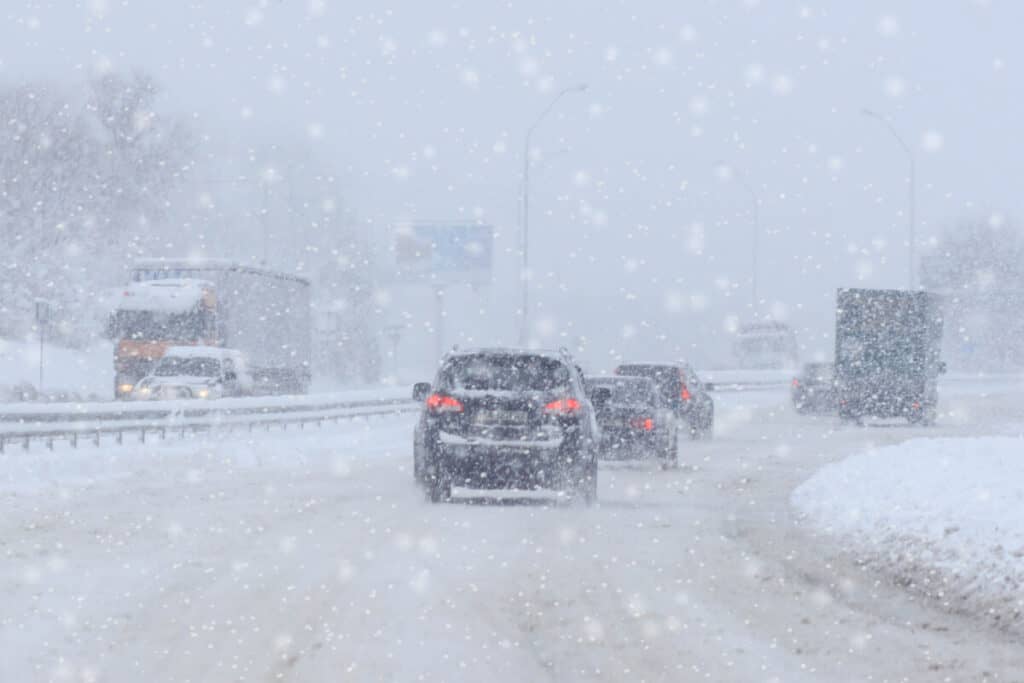 1. Harsh Winters
Winters are harsh in Cedar City. With wind, snow, and freezing temperatures, winter can be a brutal time of year for residents. Cars get stuck, pipes freeze, and blizzards turn a clear day into a snow day in an hour. Diesel turns to gel in negative Fahrenheit temperatures and school buses and trucks struggle to start their engines. Cedar City averages 49 inches of snowfall each year and 11 inches of precipitation. You'll have to shovel snow every morning in the winter, and you'll need a snowblower for snowstorms. Black ice is common on the roads, causing crashes and fatalities.
Perhaps worse, it's rare to get a real snow day, when school and work are canceled. Most people in Cedar City are used to the snow and won't let it become an excuse for a day off. Kids still go to school in freezing temperatures. Some teachers have reported kids getting frostbite while waiting for the bus. The snowplows regularly clear the roads, but people are responsible to clear their own driveways. Snow often falls so fast that people can't shovel snow fast enough and their cars are buried. Don't expect anything to be canceled just because of a blizzard in Cedar City.
Related Topics:
If you like the article above, here are some other similar articles you should check out!
9 Famous Celebrities Who Lived in Cedar City, Utah

Is There Public Transportation In Provo, Utah?

17 Reasons Not to Move to Orem, Utah (Voted by the Locals)