Southern Washington is the outdoorsman's dream. It is green, lush, and full of lakes, rivers, and wildlife. With the Columbia River Gorge, Mount Saint Helens, and Gifford Pinchot National Forest all within 30 minutes, the town of Camas seems like the idyllic city to settle down in. While still close to all things outdoors, Camas is close enough to larger cities like Vancouver, WA, and Portland, OR, to make sure you don't feel isolated.
The ever more popular and quickly growing "small town" of Camas, Washington has been rated one of the best small towns in America however, with the rapid growth it has experienced, Camas is no longer the homey, family-centered town it used to be that got it those very ratings. These new problems and changes, combined with the preexisting ones will probably put Camas a little lower on your "move to" list than it was before.
17. Dreary Weather
If you've ever heard anything about Washington, it's probably been about the rain. While in Camas it doesn't rain as much as in more well-known cities such as Seattle or Olympia, it still receives its fair share of clouds and rain. Although some may think of the rain as a refreshing change, it gets a bit old when you've gone four months without seeing the sun peek through the clouds. Camas experiences on average only 142 sunny days per year, meaning if you live in Camas, you will experience 223 days of rain and clouds.
16. Proximity to Portland, OR
Although Camas is one of the safest cities in the state of Washington, its proximity to Portland, Oregon has its pros and cons. All of the political unrest and riots have led to similar demonstrations on a smaller scale in Camas. With substance abuse so prevalent in Portland, recreational drugs are becoming ever more popular in neighboring communities.
15. Public transportation is underdeveloped
Similar to most towns that aren't classified as "big cities" in Washington State the public transportation in Camas is not only underdeveloped but pretty much nonexistent. If you don't have a car it is nearly impossible to get around town. There are public school buses and a county-wide bus route called C-TRAN which takes some commuters to Portland for work. C-TRAN however only has one stop in Camas.
Camas has a pretty prominent divide between sides of the lake, one is mostly upper or upper-middle-class neighborhoods and the other side has fewer neighborhoods and more small family farms. If you are on the more rural side of the lake there are hardly any sidewalks so you can't even walk somewhere if you wanted to. If you live in Camas, a car is a necessity.
14. Traffic
With a car being such a necessity and the general population of Camas being fairly affluent, most households own multiple cars so that mom, dad, and driving-age kids can all get where they need to. This leads to awful traffic, especially from 7 to 8 am and 3 to 5 pm. I remember when I was driving to high school every day knowing if I left just a few minutes late it would get me to school significantly later due to traffic. There is one main road in Camas that leads to the high school, a middle school, and 3 elementary schools so you can imagine how congested it can get.
There aren't too many jobs in Camas, so most people commute to Portland, OR, or Vancouver, WA for work. This poses another traffic problem with only two bridges crossing the Columbia River to get to Oregon. I used to work at a charity in Portland that was without traffic 25 minutes away from home but with traffic, that commute was sometimes lengthened to over an hour with bumper-to-bumper traffic before you even get on the interstate.
13. Lack of Objectivity in the Public School System
Camas is well known for its great public school system with high school graduates receiving one of the best educational experiences the great state of Washington has to offer. Despite the great quality of education, there is a lack of objectivity shown by teachers of all classes. This lack of objectivity inhibits students' ability to form their own opinions as they can feel pressured in class to conscribe to the beliefs of their teachers which leads to a lack of diversity of ideas in public schools.
12. Lack of Socio-Economic Diversity
Camas used to be a mostly blue-collar town with many people working at the famous paper mill in various positions as factory workers, lumberjacks, project managers, secretaries, and overhead managers. Today, Camas has become quite affluent with a median household income of $115,993, which is $48,472 above the national median household income. Although there are still poorer parts of town, the majority of Camas can be classified as upper class or upper-middle class.
11. Lack of Unity in the Community
As the population of the city of Camas increases by 2.36% every year, it gets harder and harder to have the same sense of community that existed before. In the past, Camas was a town where everyone knew everyone. If someone moved into the neighborhood, it was a well-known fact and there would always be visits with banana bread or other baked goods to welcome newcomers. This is pretty much impossible to do now as there are so many people moving in.
Camas attempts to keep this sense of community and unity alive with local farmer's markets in the summer and "First Friday" events every month, however it is proving impossible to do simply because of the number of inhabitants. It is also getting harder to know and interact with the local officials. I can attest that Former Mayor Scott Higgins had a personal relationship with most Camas residents, which is now unfathomable. Creating personal relationships proves difficult even in the schools, when I was in high school, Principal Steve Marshall knew every student on a personal level. Now you don't see the principal of Camas High walking down the hallway giving out fist-bumps.
10. High Cost of Living
The cost of living in Camas, Washington is higher than in most smaller towns in the United States. Even within the state of Washington, people have to spend more to live in Camas. The high housing cost, sales tax, and property check make your monthly expenses higher. There is also an emphasis on healthy living in Camas which I believe contributes to the high cost of living as well. There aren't many affordable grocery stores like Walmart, but there are many health food stores like Whole Foods, Trader Joe's, or New Seasons.
9. Construction
Construction has now become a constant in the sleepy town of Camas. To keep up with the population growth, many new neighborhoods are being developed causing the need for more roads as well as more traffic on the road. Every summer can now be characterized by sitting in construction traffic in your hot car with music coming through the radio to get anywhere in town.
8. Rapid Population Growth
Since Camas does have a great reputation with its schools and small-town vibes the population has greatly increased in the past few years. Camas is experiencing an annual increase in the population of 2.36%, but since 2010 has increased by over 30%. This surge in population has led to more traffic, and a higher cost of living, and has made it harder for people to buy or build homes in the area, putting stress on the infrastructure of the city.
7. Lack of Amenities
Although Camas is growing rapidly, it is still lacking some amenities that larger cities have. Downtown is quaint with boutiques, hair salons, hardware stores, an old-fashioned movie theatre, and restaurants. There is also a small gym called Lacamas Swim and Sport and quite a few parks. The amenities that do exist in Camas are often a little pricier than if you were to drive into Vancouver.
6. Inadequate City Planning
Local Camas city planners never expected the city to grow how it has. The prime example of this is where they built the current high school in 2005. It is built on the top of a hill just a block above an elementary school and 5 minutes from downtown. There was originally one entrance to the school, so all traffic had to funnel through one street. Improvements have been made in recent years and now there are two entrances and exits. Builders expected the city to develop around the school, but since most of the development has happened on just one side of the lake, the majority of traffic still has to use one entrance. The high school is just one example of how the city is poorly planned for growth.
5. Lacamas Lake
Lacamas Lake is the focal point of Camas. I will admit it is nice to drive by the lake every day and take your kayak out weekly, however, the lake isn't the cleanest. In fact for at least one week a year, the lake is closed off to the public because of dangerous algae blooms. I remember growing up hearing a story of a dog who died from drinking the lake water.
Algae and bacteria aren't the only dangers of the lake. More and more people have been having accidents in the lake that are sometimes fatal. Lacamas Lake is a popular spot to boat and swim during summers. Two boys from my high school and a neighboring school drowned in the lake my senior year.
4. Competitive Overpriced Housing Market
Housing prices in Washington are already generally higher than in the rest of the United States, but in Camas, they get even higher. Most houses on the market at the moment are at least $650,000 and many are million-dollar homes. Even renting a home will most likely not be less than $2,500 per month. This is in due part to the national affordable housing crisis we are facing but also to the influx of citizens generating a larger income. Housing in Camas is 64% more expensive than in the rest of the nation.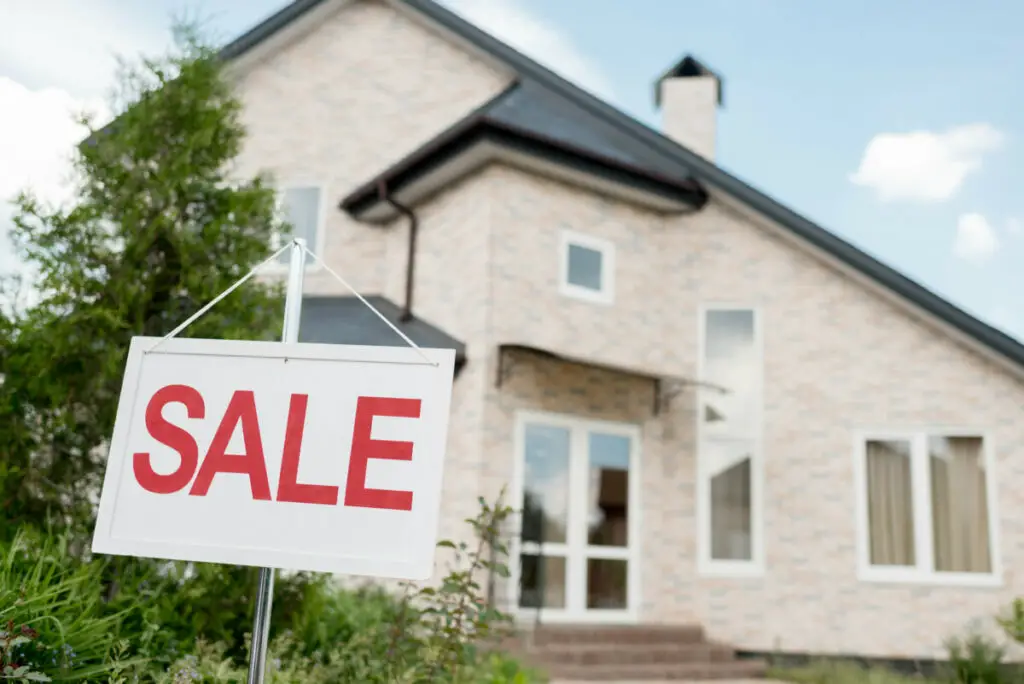 3. Sales Tax
Washington is a state that practices sales tax, which ends up being almost 8%. It can be frustrating to never know exactly how much you will spend at the store as you always have to calculate an extra few dollars for sales tax. To make things worse, many people who work in Portland not only have to pay sales tax when they buy groceries in Washington but also have to pay Oregon State income tax. There is income tax in Washington State but this only applies to the capital gains income of high-earners.
2. Property Tax
If a sales tax isn't bad enough, property tax is also high in Camas, Washington. Currently, property owners in Washington pay a little over $14 per $1,000 in estimated property value. This means that for most houses on the market costing upwards of $650,000, you will end up paying over $6,000 per year in property taxes.
1. Lots of people are moving to Camas for the "small town" feel
Many people move to Camas to escape the hustle and bustle of the big cities they are coming from in Oregon and California. Although they want to escape the problems they were experiencing, they often bring remnants of these issues with them. They come to Camas to live in a small town, but in fact, are slowly merging it into a smaller version of their prior homes. Newcomers aren't received with hostility, but the original residents aren't the happiest with changes that are occurring.
With the changing demographics in Camas, the hometown values it has been known for are changing in recent years. These changing values put more emphasis on careers than on what Camas was founded on, the importance of family and children. These changing values also have brought more political conflict to the town than it has experienced before, creating a breach between groups within the community.
Related Topics:
If you like the article above, here are some other similar articles you should check out!
9 Famous Celebrities Who Live in Camas, Washington

Is Camas, WA a Liberal City?

13 Best Family Neighborhoods in Camas, Washington