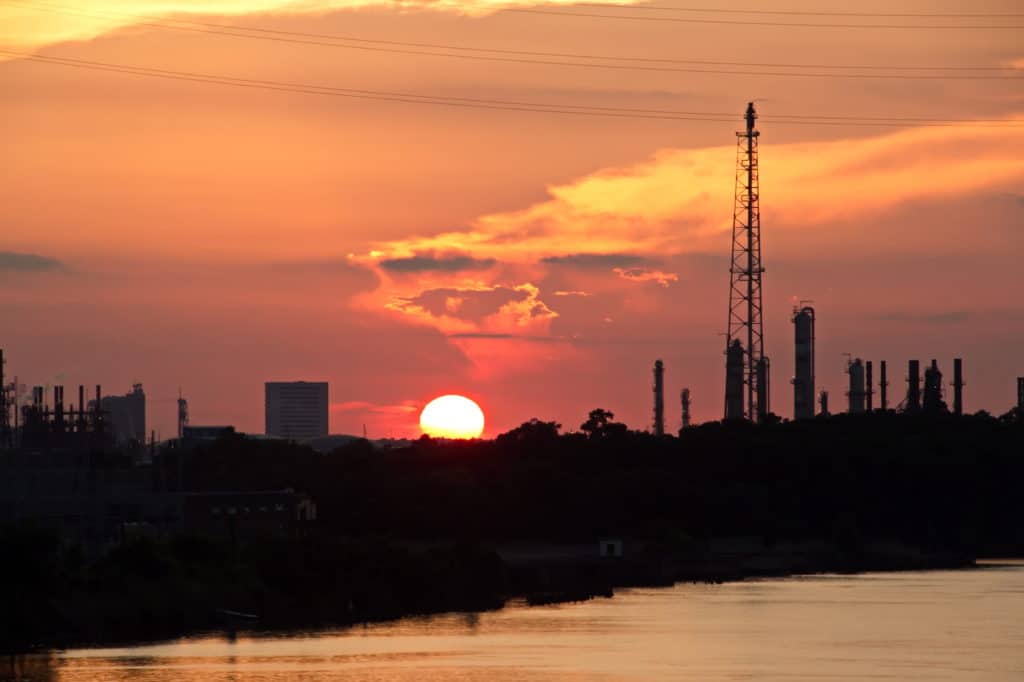 It's no secret that people are moving to cities in Texas by the thousands. Beaumont Texas is one of those cities that is seeing a lot of growth. Beaumont, Texas is one of the biggest cities in Southeast Texas and is home to approximately 116 thousand people according to the 2019 Census statistics. (source)
If you are like many people migrating to the great state of Texas, here are a few reasons that you probably should consider anywhere but Beaumont. Take it from me and other locals when we say that there are plenty of downsides to living in this city.
1. Crowded
There are a lot of people in Beaumont and it can tend to feel very crowded at times. According to the Census data collected in 2010, there are about 1,428 people per square mile living within the city. This may not seem like a lot but when you are trying to find a place to live you want to make sure that you and your family have plenty of space to grow. Space is limited and people are constantly moving in.
2. Crime
According to an article written by CBS news, Beaumont ranks 21 in their ranking of the most dangerous cities in the United States. (source) In Beaumont, the amount of crime is definitely a problem. In statistics taken from the FBI for the year 2019, there were 11084 crimes committed which equals about 95.5 crimes committed per thousand people. This is well above the national average. (source)
There are nicer areas to Beaumont that may allow you to avoid bad neighborhoods, but overall maybe it's better to be safe than sorry. It's also more expensive to move to these areas with less crime.
3. Natural Disasters
For people living at or near Beaumont, hurricanes and tropical storms have become somewhat normal. It seems as if there is a "once in 500 years" storm happening just about every year. Just since the year 2010, areas along the coast have seen roughly 19 tropical storms or hurricanes. The worst one was probably Hurricane Harvey in 2017. This hurricane brought almost 60 inches of rainfall in just 3 days. Hurricane Harvey left mass destruction and it is estimated that there were roughly $125 billion dollars in damage. (source)
The city of Beaumont, like many others, has plans on how they will help in the case of an emergency. On the city's website, they have all sorts of resources to help Beaumont residents prepare for such a disaster.
Even with the greatest food storage in the world, hurricanes and tropical storms can be very hard to predict, and even if we could, the destruction storms may cause to your personal property can be hard to prevent.
4. Military Ports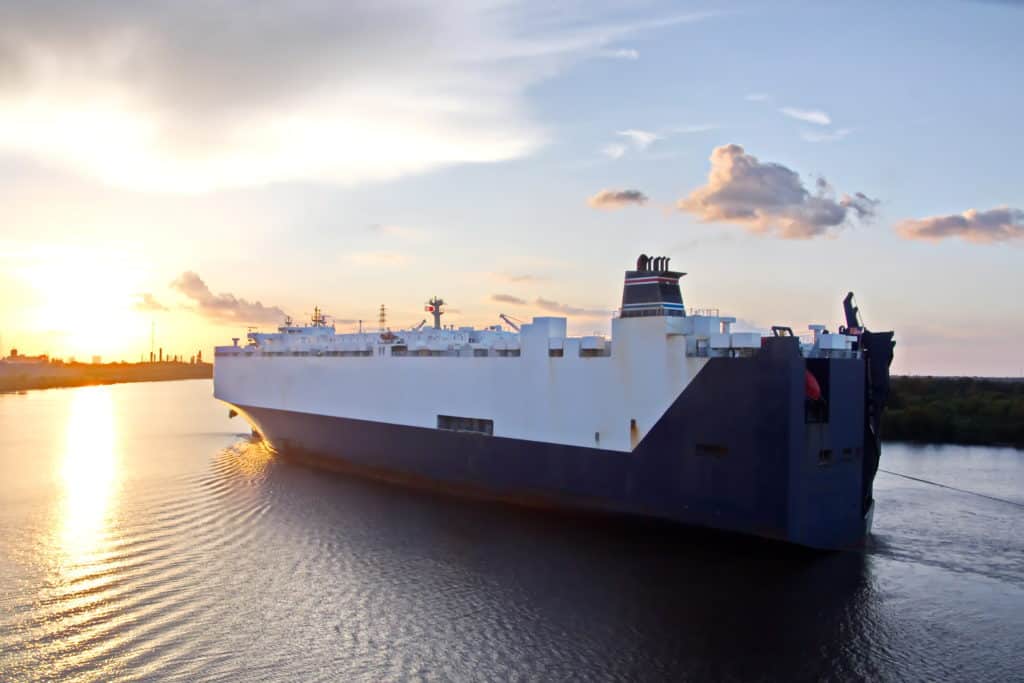 Located right in downtown Beaumont is the Port of Beaumont. This military port may be a cool thing for you and your family to go visit, but it is one of the busiest military ports in the country and in the world. (source) Luckily for Beaumont residents, the Port of Beaumont is not super close to very many residential areas, however, because it is one of the busiest ports in the world it can be very loud.
It is not uncommon for someone living in Beaumont to see a military plane or two flying by on a hot summer day. Keep in mind that if you plan to move to Beaumont you may be slightly inconvenienced by all of the hustle and bustle of one of the busiest ports in the world.
5. Income
According to Census data, Beaumont contains an 18.6% poverty rate, and even those who are able to get a well-paying job find that the pay is usually not enough to support a family. Per capita, Beaumont has an average yearly income of about $28,315. (source) For most families in Beaumont, it is a constant struggle to find jobs that will provide them with the necessities they need. I will talk more about the types of jobs found in Beaumont a little later, but if you want to support a family or yourself financially, Beaumont may not be the place for you.
6. Name Pronunciation
You may be wondering to yourself, "how do I even pronounce Beaumont?" and that is a great question. People living in Beaumont face the constant struggle of people not knowing how to say there name. Beaumont is a proud Texas city, however because it is located so close to Louisiana, the Cajun flavor and style can be seen almost everywhere. Names like Beaumont pop up fairly often with all sorts of different spelling. Be prepared to learn how to read some of these Cajun names if you plan to move here.
Also in case you were still wondering here is how to say "Beaumont." It is pronounced [bōmänt]. Be prepared to have this discussion frequently with people who don't live there!
7. Jobs
I hope you like the oil business because Beaumont and the surrounding areas are filled with refineries. The highest paying jobs in Beaumont are going to be in the mining, quarrying, & oil & gas extraction industry. On average people working in an oil refinery are paid about $68,000 a year. (source) As you can see this is well above the average for someone living in Beaumont, however, jobs in the oil and gas business can be very dangerous. People who work at refineries often talk about how much hard work it is and they emphasize how dangerous it can be.
At the end of 2019, there was an explosion at a refinery in a city near Beaumont that claimed the life of one of the workers and injured a few more. (source)
8. Alligators
Southeast Texas is home to the largest alligator population in Texas.

(source)
Alligators can be some very fun animals to watch in their natural habitat, but when you see one in your backyard or alongside the road, it may not be as entertaining.
Many people have reported seeing these scaly reptiles while they are out fishing. One day as I was driving in the Southeast Texas area I saw an alligator on the side of the road. Even though these creatures are almost every in Southeast Texas, there are some places that you can go to see these animals in a more controlled atmosphere. (source)
9. Housing Cost
The median cost for a home in Beaumont is about $123,967. This number is not too crazy compared to the national average, but I feel that this number doesn't completely represent the housing market in Beaumont.
There are some areas of Beaumont that have a lot of nice houses, but then there are some that aren't as nice. It doesn't seem like there is a whole lot in between. Also, about 13% of the homes and dwellings in Beaumont are completely abandoned. (source) This probably has a lot to do with the high crime rate that was mentioned before. If you want to live in a "nice neighborhood" in Beaumont you should prepare to pay a high price.
10. Schools
In a Facebook survey of people who are living or have lived in Beaumont, one of the top complaints was the schools. In 2019, 8 Beaumont schools received an "F" grade based on an evaluation done by the state education agency. (source) As you can imagine, this is very concerning and although that doesn't include all Beaumont schools, you better make sure that you check out the quality of schools in Beaumont before you make a move there.
11. College Town
Beaumont is home to Lamar University which is an accredited university in the Texas state university system. (source) Lamar University has a very nice campus and unlike the high schools and junior highs located in Beaumont, is a great option to receive an education.
Many consider it a blessing to have such a great university in their town, but for some, the constant stream of college-age young adults is more of an annoyance. Beaumont, like most cities, is a mix of people of all ages and sometimes the older population is at odds with those that are younger.
12. Proximity to Other Cities
One bad thing about living in Beaumont is the location. Because Beaumont is a pretty big city, most of the things you will need are located right in the city, however, if you want to visit other cities you may be driving a while. Beaumont is located near the Texas-Louisiana border making it pretty far from any other big cities. Many of the cities located near Beaumont are very small and may not have much to visit.
If you are one that likes to travel on your days off, living in Beaumont can make it very difficult for you to get anywhere. If you want to get from Beaumont to a city like Houston, you should expect to drive at least 2 hours to get there.
13. Weather
We already talked about natural disasters, but the normal day-to-day weather in Beaumont can be just as grueling. The hottest month in Beaumont is usually August with an average of about 84 degrees. This may not seem very high, but when you have almost 100% humidity, 84 degrees can feel like 200 degrees.
Luckily the winter months don't get very cold however, as we saw this last year when temperatures drop the humidity plays just as much of a role as it does in the heat. At the very beginning of this year, Beaumont went through a freeze that left many people off work and even more suffering from power outages. (source) Here is a video showing just some of the devastation that this cold weather caused for people living in Southeast Texas.
You should not expect to get this kind of weather every year, but one thing that people living in Beaumont learned from this is that we need to be prepared for the worst.
14. Mosquitoes
Another one of the biggest complaints of people living in Beaumont is the mosquitoes. Because of the constant rain and the proximity to bodies of water, there are a lot of mosquitoes. The city makes many efforts to control the population of Mosquitoes, however, because there are so many it is hard to manage such a problem.
If you come to Beaumont, you may want to stock up on the bug spray.
15. Cleanliness
Many of the residents in Beaumont often complain about the litter that can be found all over the city. You will sometimes see work trucks around the city doing their best to pick up trash along the side of the road, but because Beaumont is so big and there are so many people, it can be very difficult to manage every single street. It also seems that the city is more concerned with the public roads that tourists will see. If you live in a neighborhood you may be responsible to clean up your area yourself.
16. Downtown
It seems that most major US cities have some kind of downtown area that provides them with plenty of entertainment and activities for the whole family. At one time downtown Beaumont provided that for many Beaumont residents, but in recent years many of the most popular places have closed down leaving downtown Beaumont feeling kind of deserted. If you go down there nowadays you still have plenty of options when it comes to museums and government buildings, but other than that there isn't much of a "nightlife." (source)
Although Beaumont has waned in popularity in the recent past, Beaumont is making efforts to make this the tourist destination that it once was. (source)
17. Homeless Population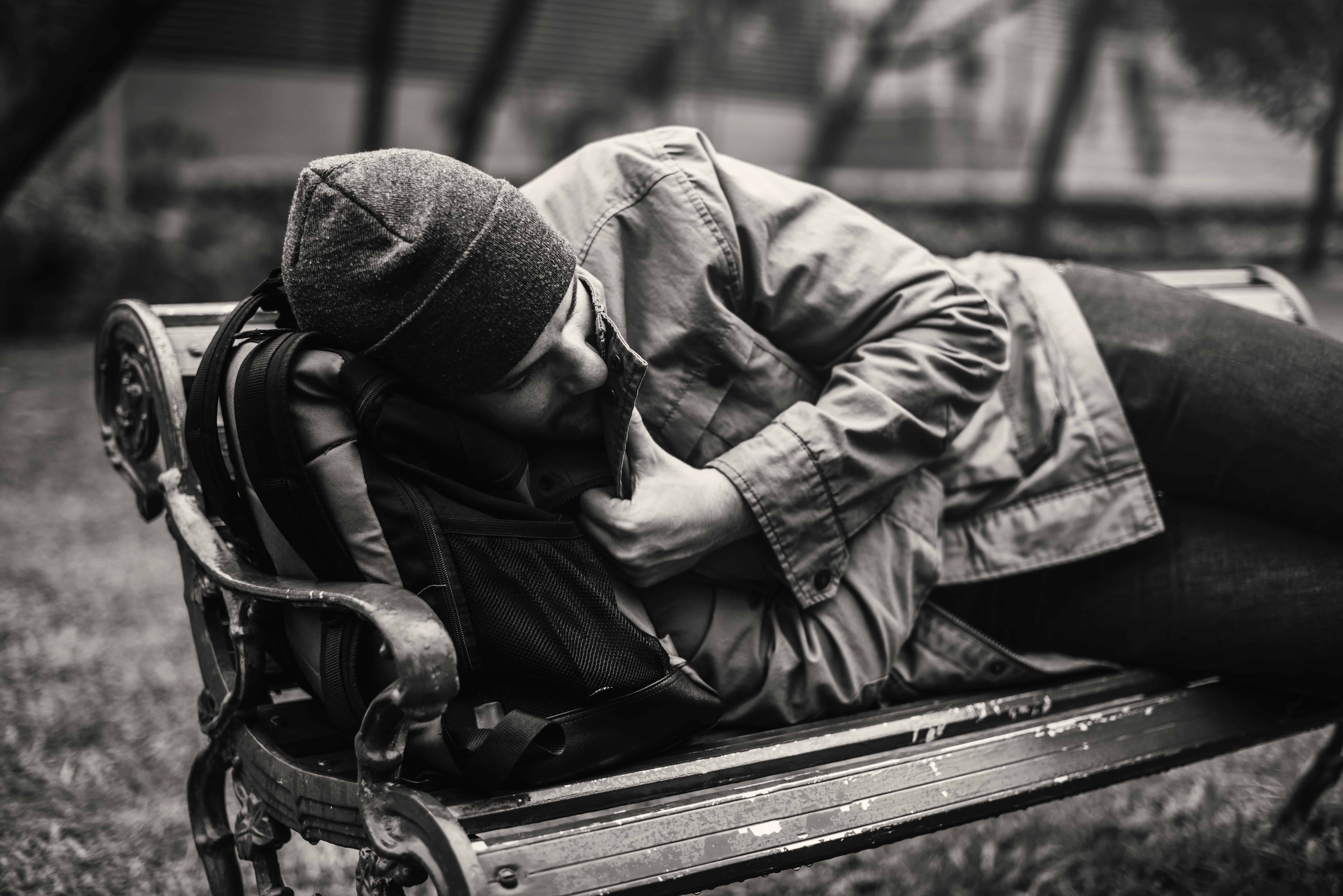 According to the United States Interagency Council on homelessness, Texas has approximately 25 thousand homeless people living within the state. (source) I am not certain exactly what percent of these live in Beaumont however, it seems that there are homeless people wherever you turn.
Beaumont is very good at offering these people resources for shelter and food services, however, with the number of homeless people around the city, the problem of homelessness is a challenging one to solve.
Related Topics:
If you like the article above, here are some other similar articles you should check out!
13 Best Family Neighborhoods in San Antonio, Texas

9 Famous Celebrities Who Live in Austin, Texas

17 Reasons Not to Move to Dallas, Texas (Voted by the Locals)